How many times have you been like, "GAH, TWEeTInG is sO hARd."
Especially when it's cold out and you're just trying to stay warm. How are you supposed to brag to your friends about all the cool stuff you're getting into?
Well, thankfully these cool dawgs invented the Hashtag Glove, a voice dictated tweeting glove that posts to Twitter whenever the wearer makes a hashtag symbol with his fingers. The crew put the glove in action during a 24-hour hackathon at Mt. Holyoke College in early November. The gloves are still in the prototype phase, but the team hopes that they'll eventually retail for around $50 a pair.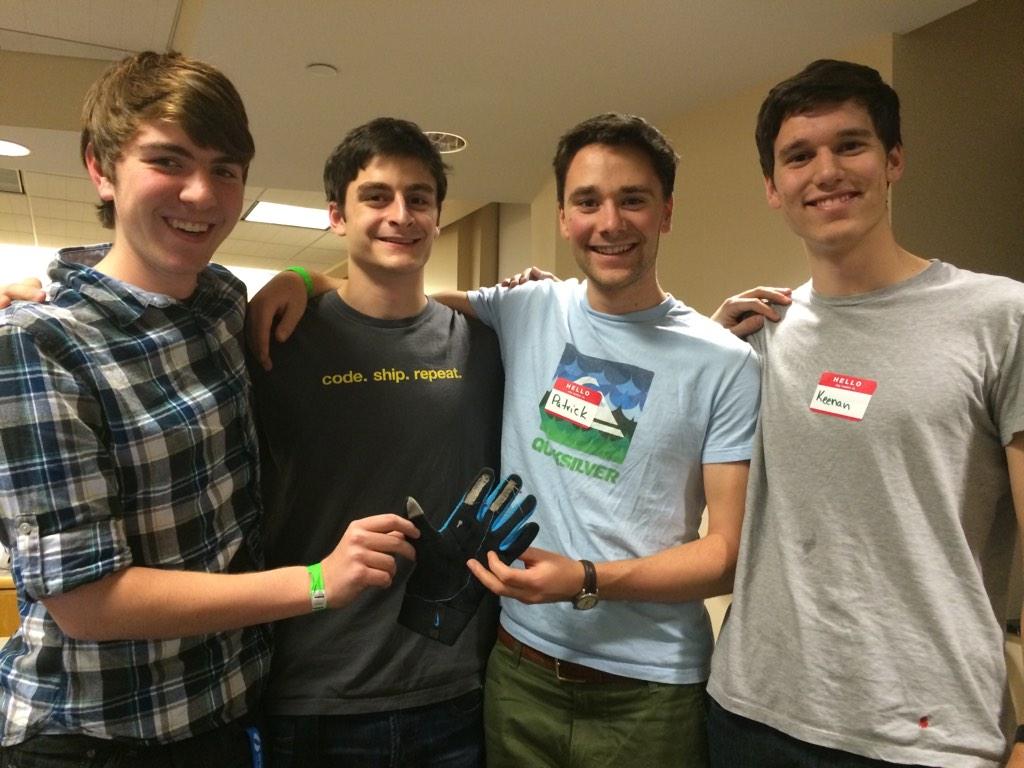 Here's a video of the gloves in action.