Politicians: Important, but not usually that cute. Their bodyguards on the other hand...
Like check out the new Korean president Moon Jae-In's bodyguard. HELLLLLLLLLO SAILOR!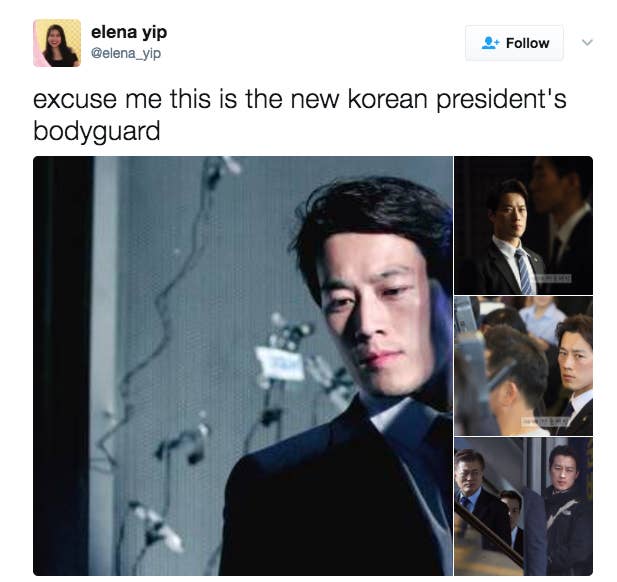 Here he is stoically watching the prez wave his arms in the air like he just don't care.
Thinking about how his dad never really understood him.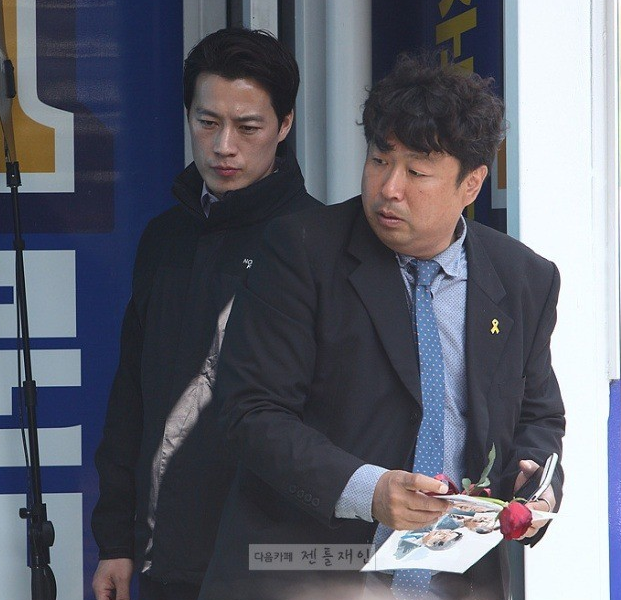 And they congratulated the South Korean president for implementing such a winning strategy.
In short, I think we can all agree: