Another year, another round of teen girls who were duped into buying prom dresses online that didn't quite deliver.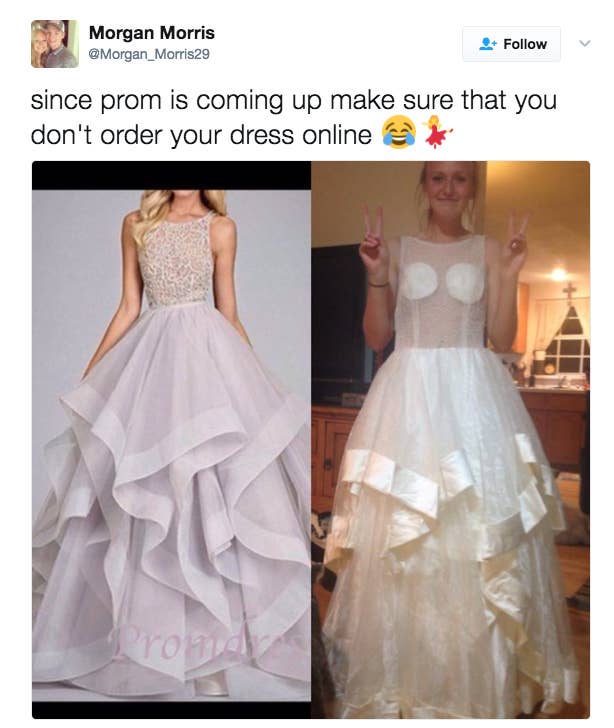 Tons of girls have shared pics of the stark difference between the dresses they thought they were buying and the ones that actually arrived.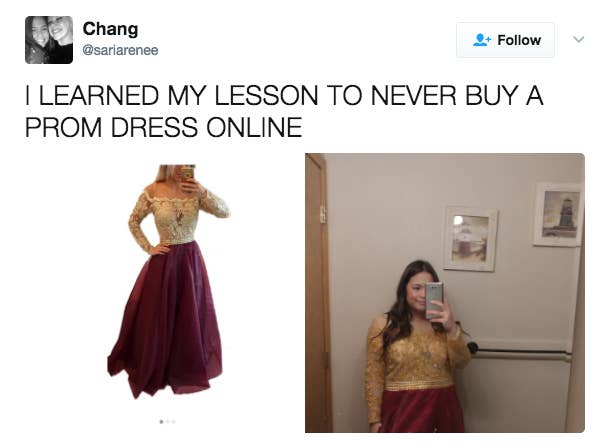 Like this girl, whose sleeves are ALL WRONG.
And this girl, who might as well be wearing a totally different dress.
Did this dress come with any kind of undergarment or slip? NOPE.
And this dress is DEFINITELY not the one pictured.
Same skirt? Not even close.
Not even sure what's happening here...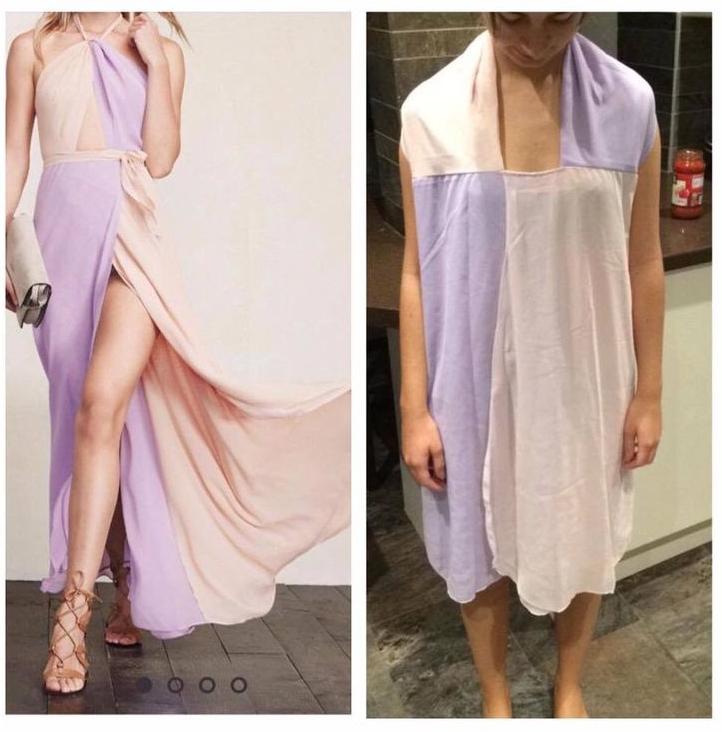 Either way, it's never too late to remind the promgoers in your life to be careful when buying prom dresses online. And to ALWAYS have a backup plan.
Good luck out there, girls.