HELLO, THIS IS An IMPORTANT RYAN LOCHTE HOTTIE ALERT.
We all know that US Olympic swimmer Ryan Lochte is a stupidly hot national treasure.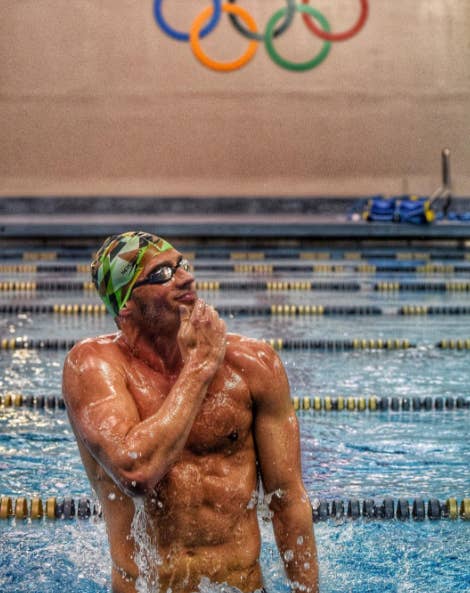 But now he's also a silver fox.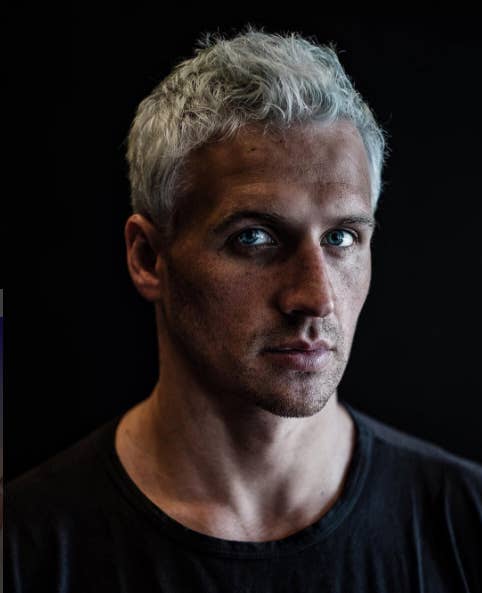 Lochte dyed his hair a silvery blue over the weekend and it is 🔥🔥🔥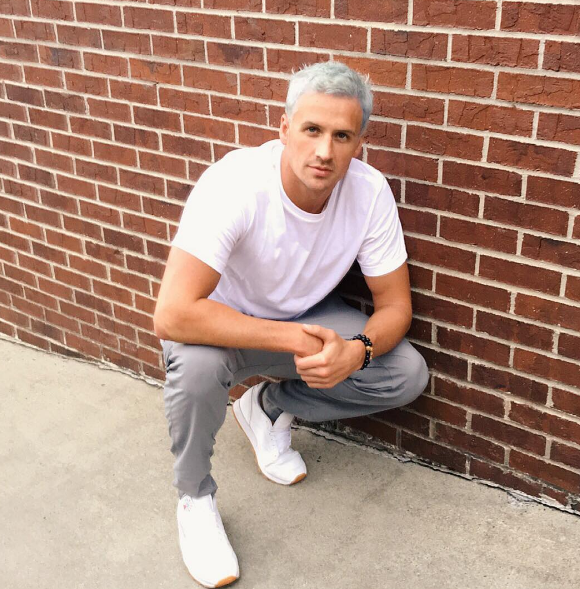 He and teammate/best bro Jimmy Feigen went to Akasa Salon in Atlanta, Georgia, for the dye job.
Here he is pretending to eat his own hair dye.*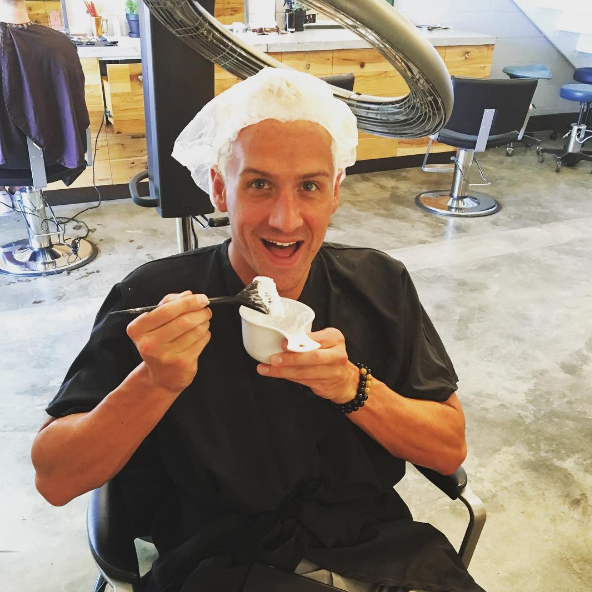 There's only one thing we can really say about this new look: