Yes, you're excited about 50 Shades of Grey. OKAY.
But really, does this seem like a good idea to you?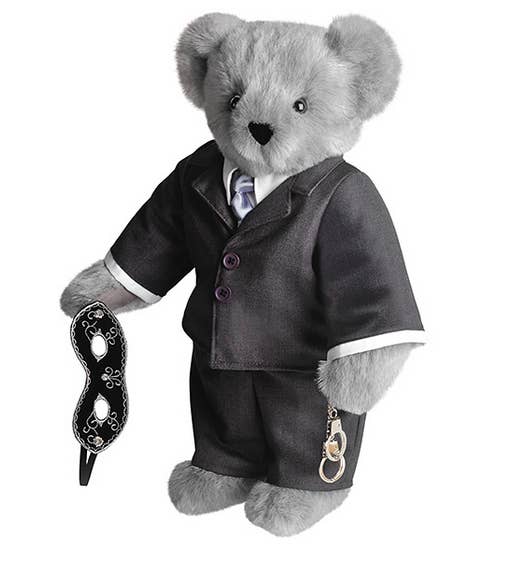 According to the website, he features, "smoldering gray eyes, a suit and satin tie, mask – even mini handcuffs. "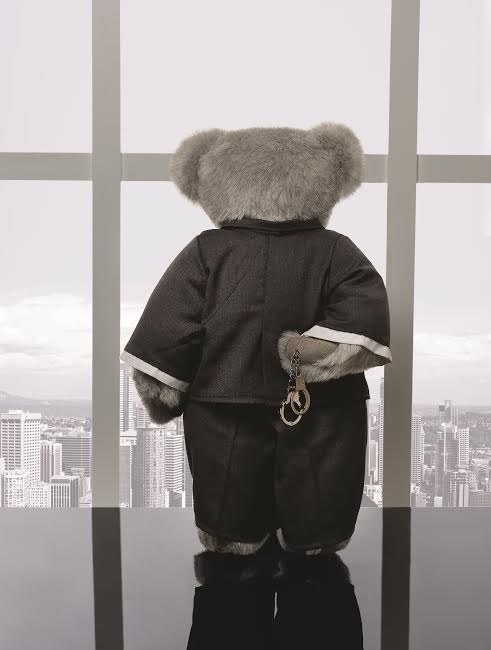 Just to be clear, THIS BEAR IS SUPPOSED TO BE CHRISTIAN GREY.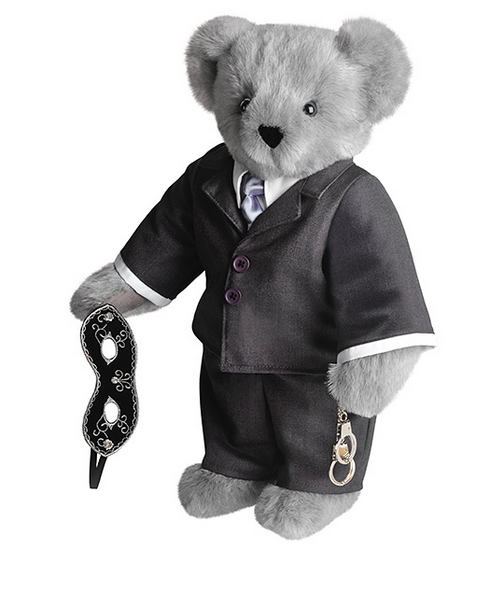 BUT! BE CAREFUL!