This is actress Bai Ling.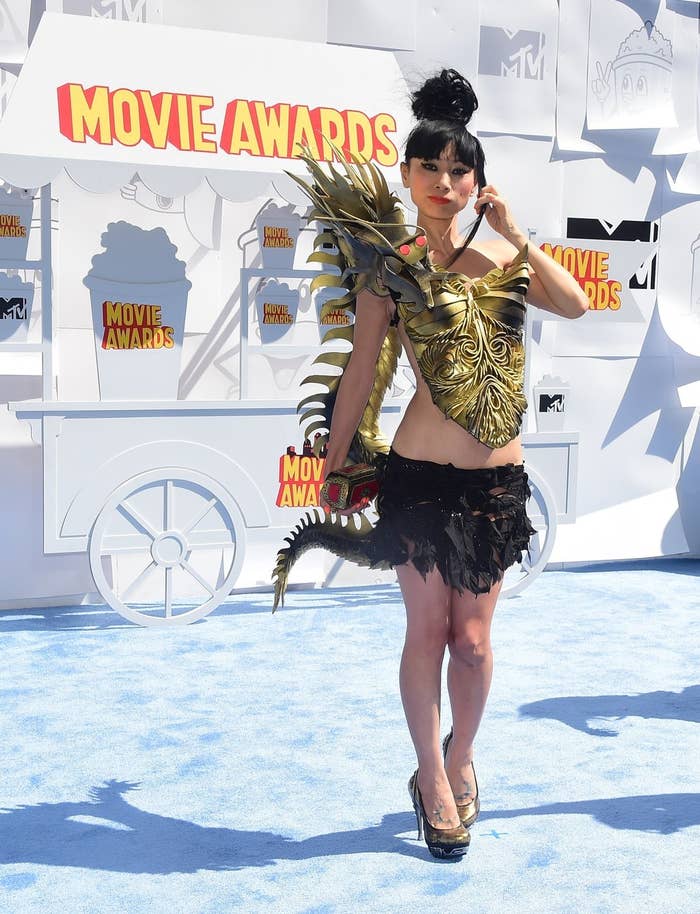 She's appeared in such movies as The Crow, Wild Wild West, and both Assassin's Game and Game of Assassins.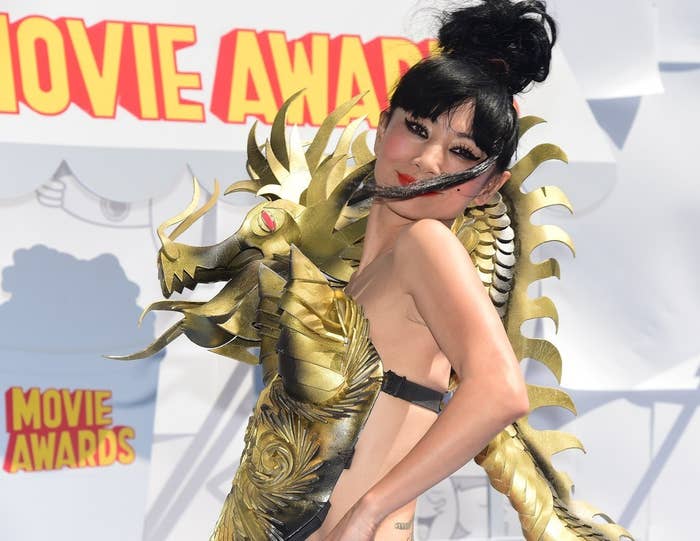 And she's also apparently one of Daenerys Targaryen's dragon babies.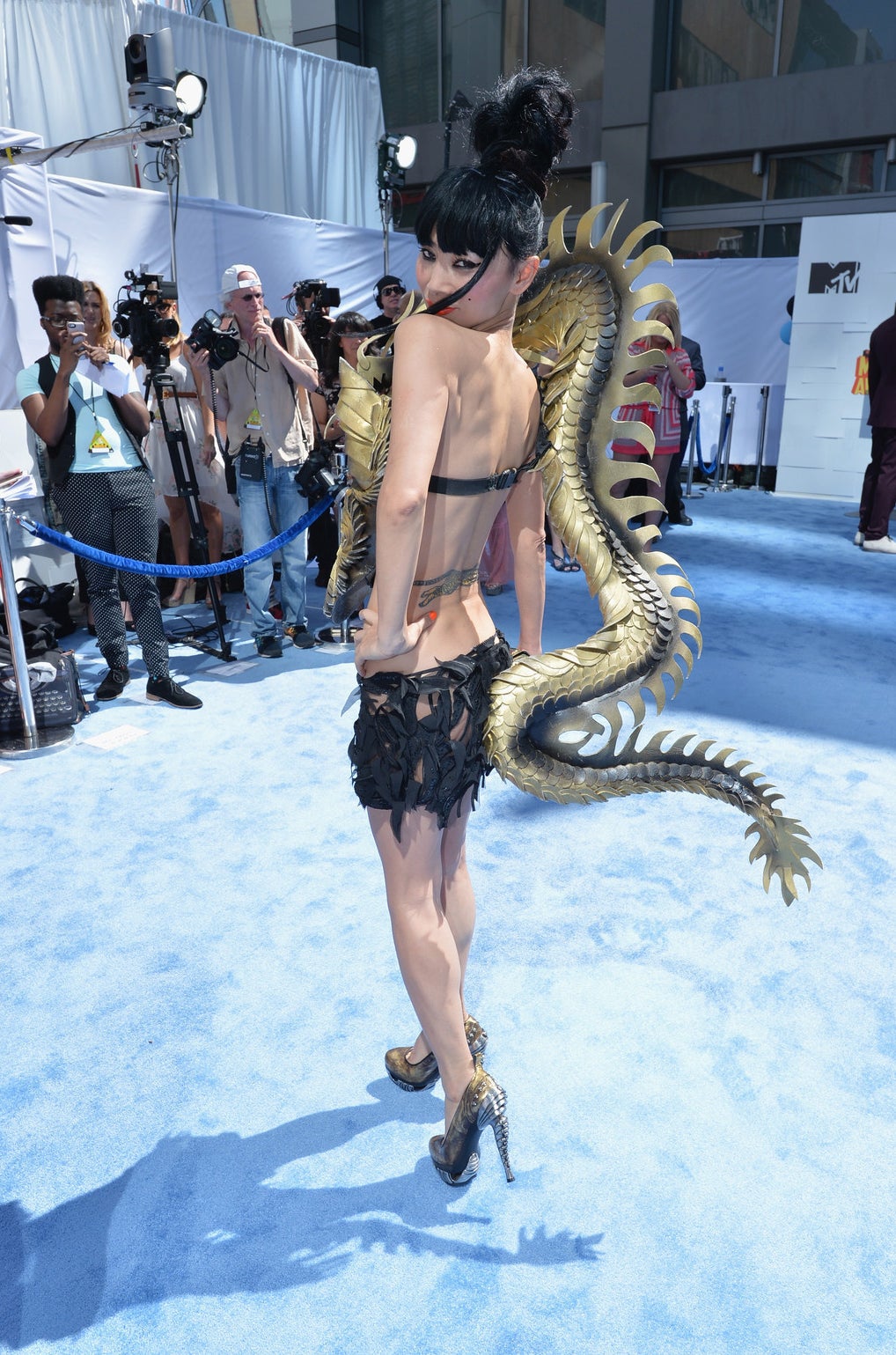 Ling showed up to the MTV Music Awards showing off her dragon tail.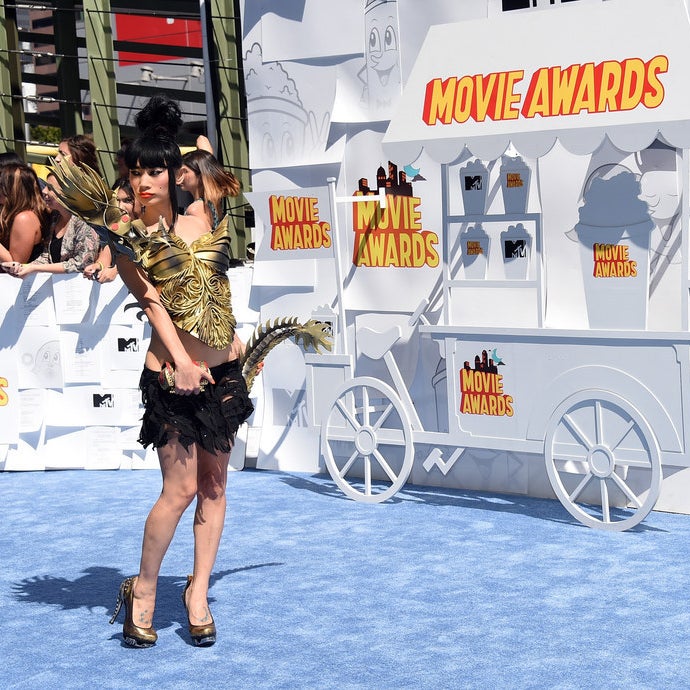 Though it's unclear how you actually sit down in it.