Online retailer Nasty Gal is selling this "dress."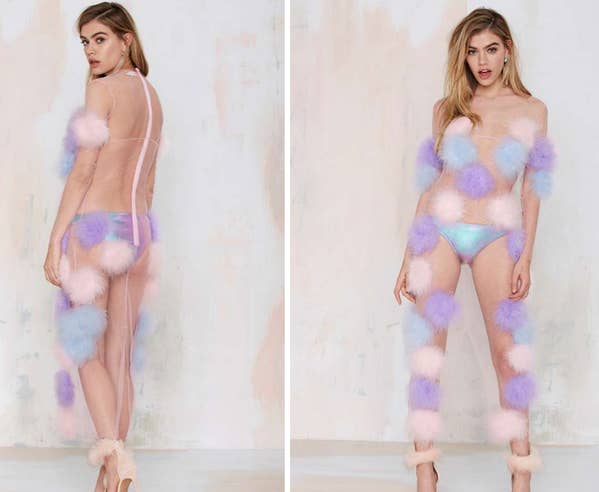 Confusingly, the Dyspnea Mutha Fluffa Feather Dress doesn't seem to be so much a dress as a sheer netting covered in randomly placed fluffy craft store balls.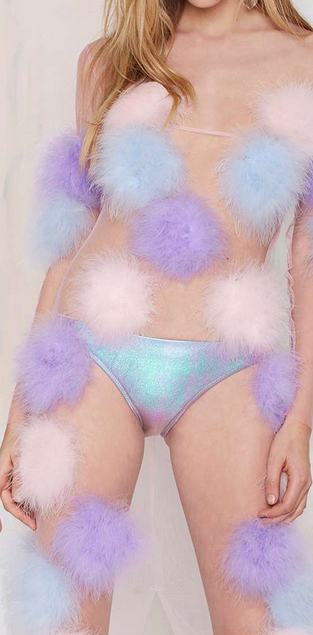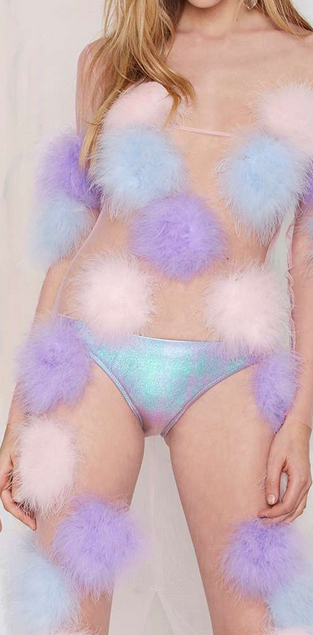 Maybe the trees from The Lorax were the inspiration?
Or Star Trek's Tribbles? Hello, THE TROUBLE WITH TRIBBLES?