1.
A delicate watercolor design, full of pretty pinks.
2.
An ultra-feminine rose, set against a geometric shape.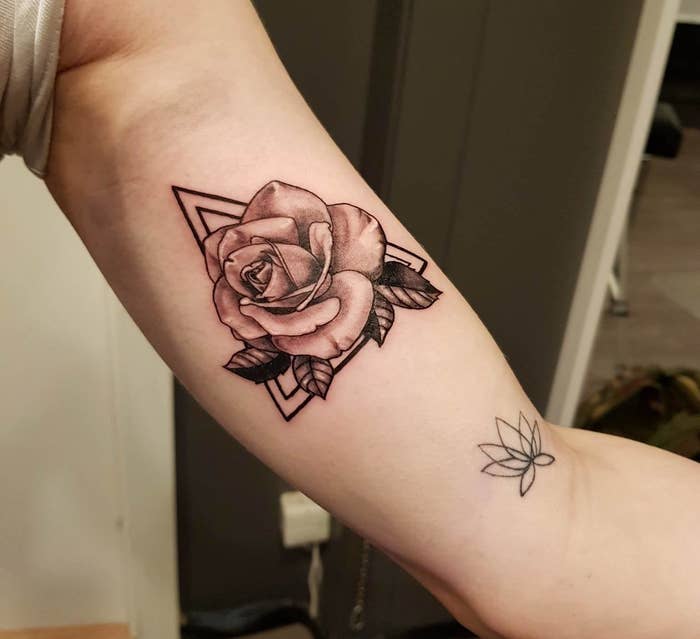 3.
An armful of roses inlaid with birds.
4.
A Victorian-inpired design, rich with gothic fantasy.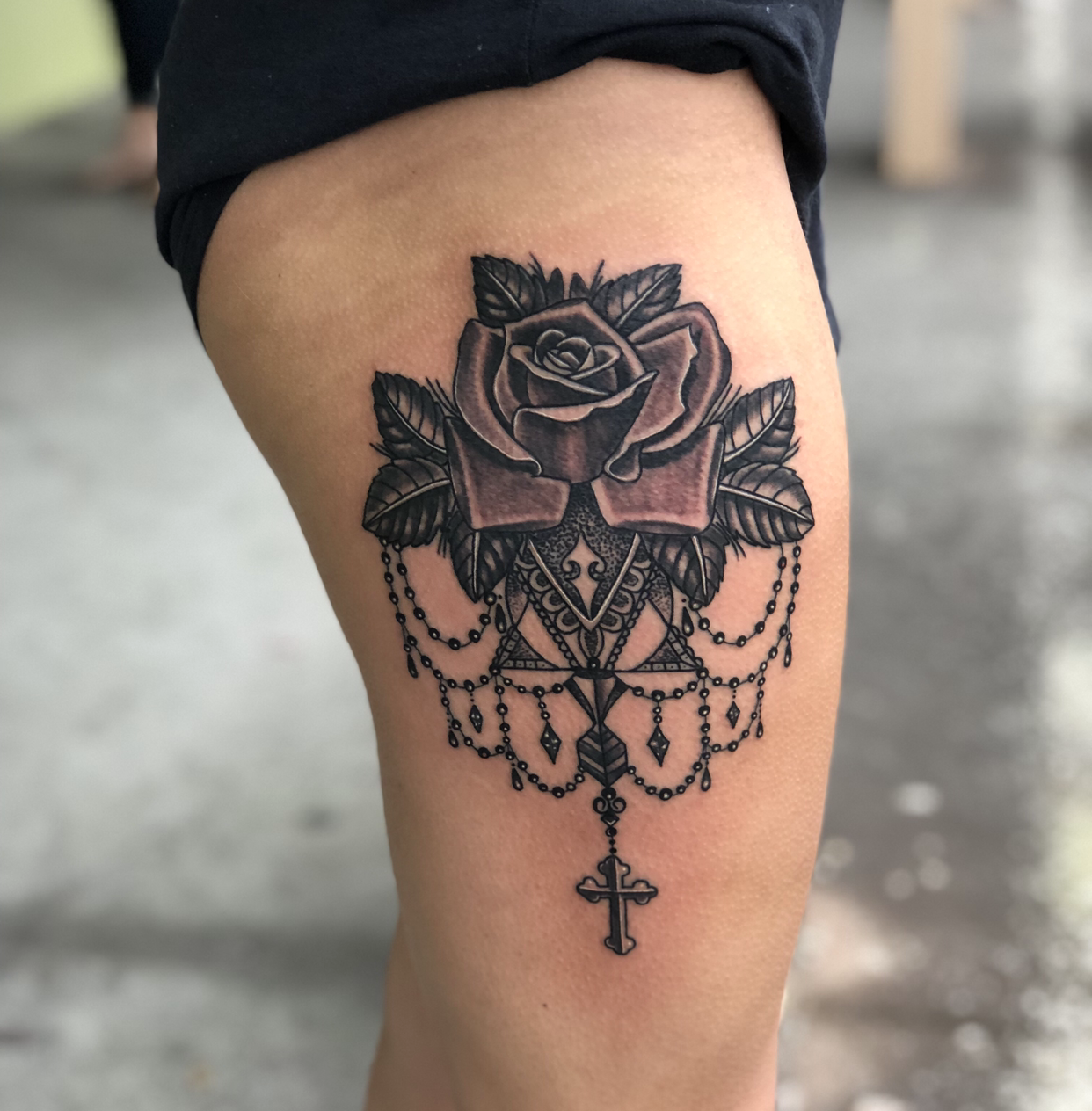 5.
And a beautiful cluster of roses, dripping with ornate detail.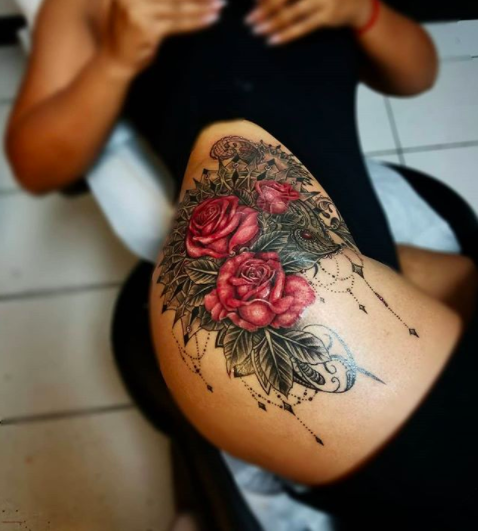 6.
A rapturous blend of color, morphing from a rose into a bird of paradise.
7.
A painterly watercolor flower, full of emotion.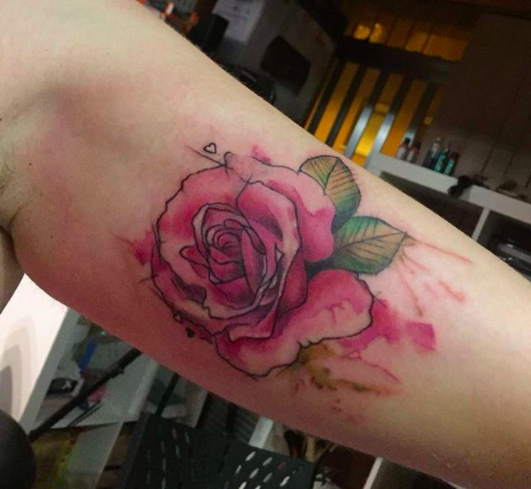 8.
A line art piece evoking traditional old school illustrative styles.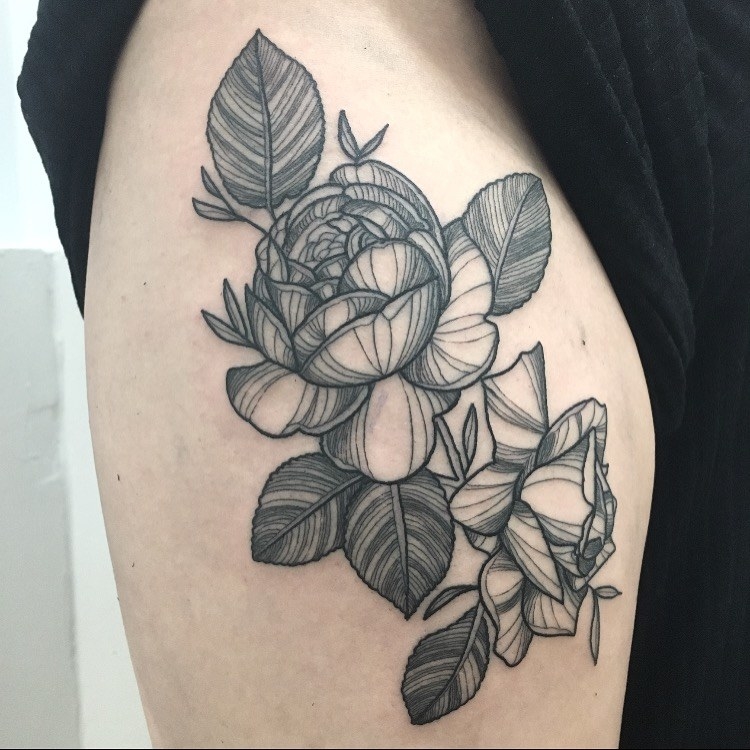 9.
A richly rendered tribute.
10.
A hyper-realistic moody piece.
11.
And another gorgeously rendered and shaded flower.
12.
A neo-traditional nature scene.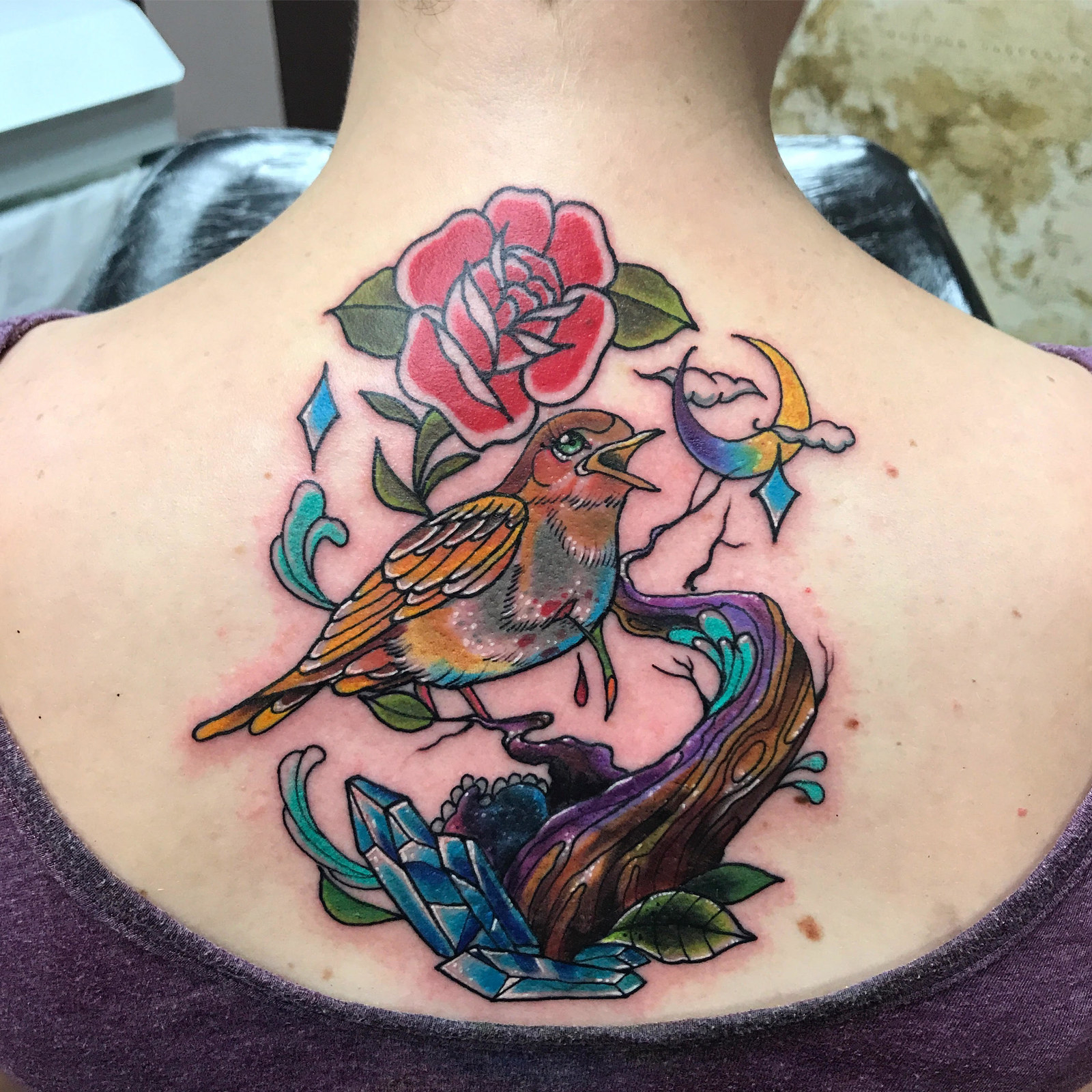 13.
A perfectly placed rose that's delicately resting on the chest.
14.
A light and airy collection of petals.
15.
A Day of the Dead beauty.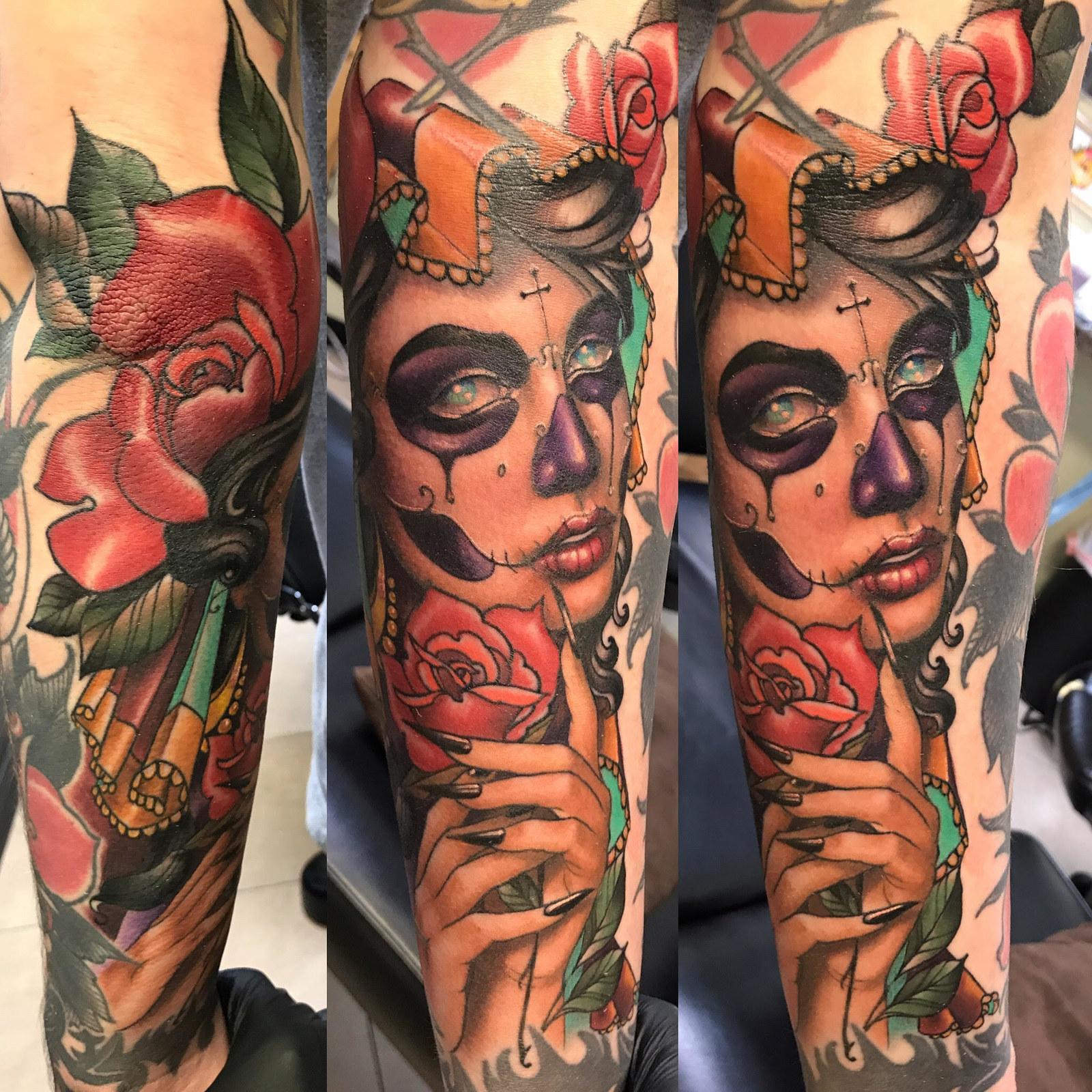 16.
A fierce (but kinda adorable) panther.
17.
A wonderfully woodcut rose.
18.
A black and grey flower with a not-so-secret message.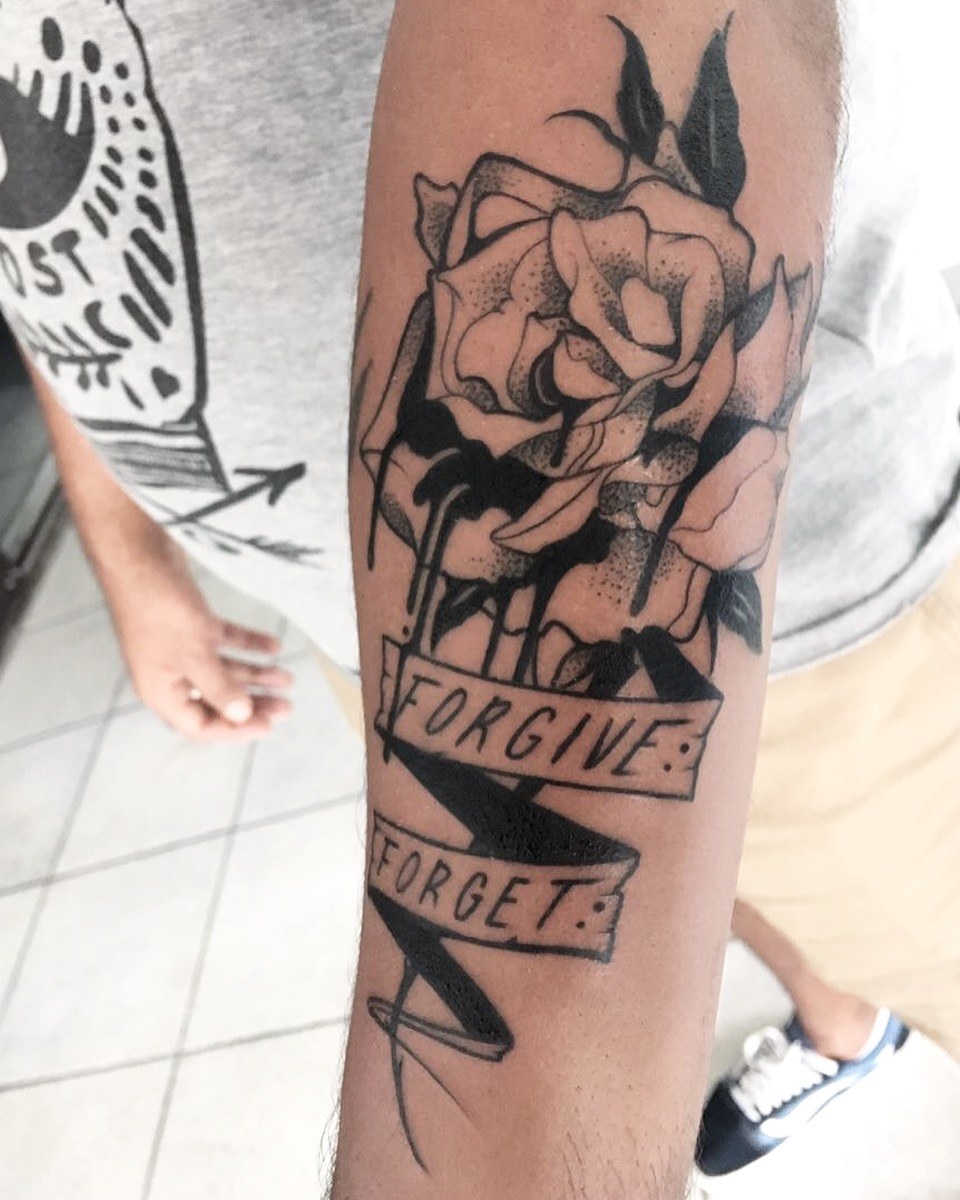 19.
A compass to always keep you on point.
20.
A beautiful bouquet that's always in season.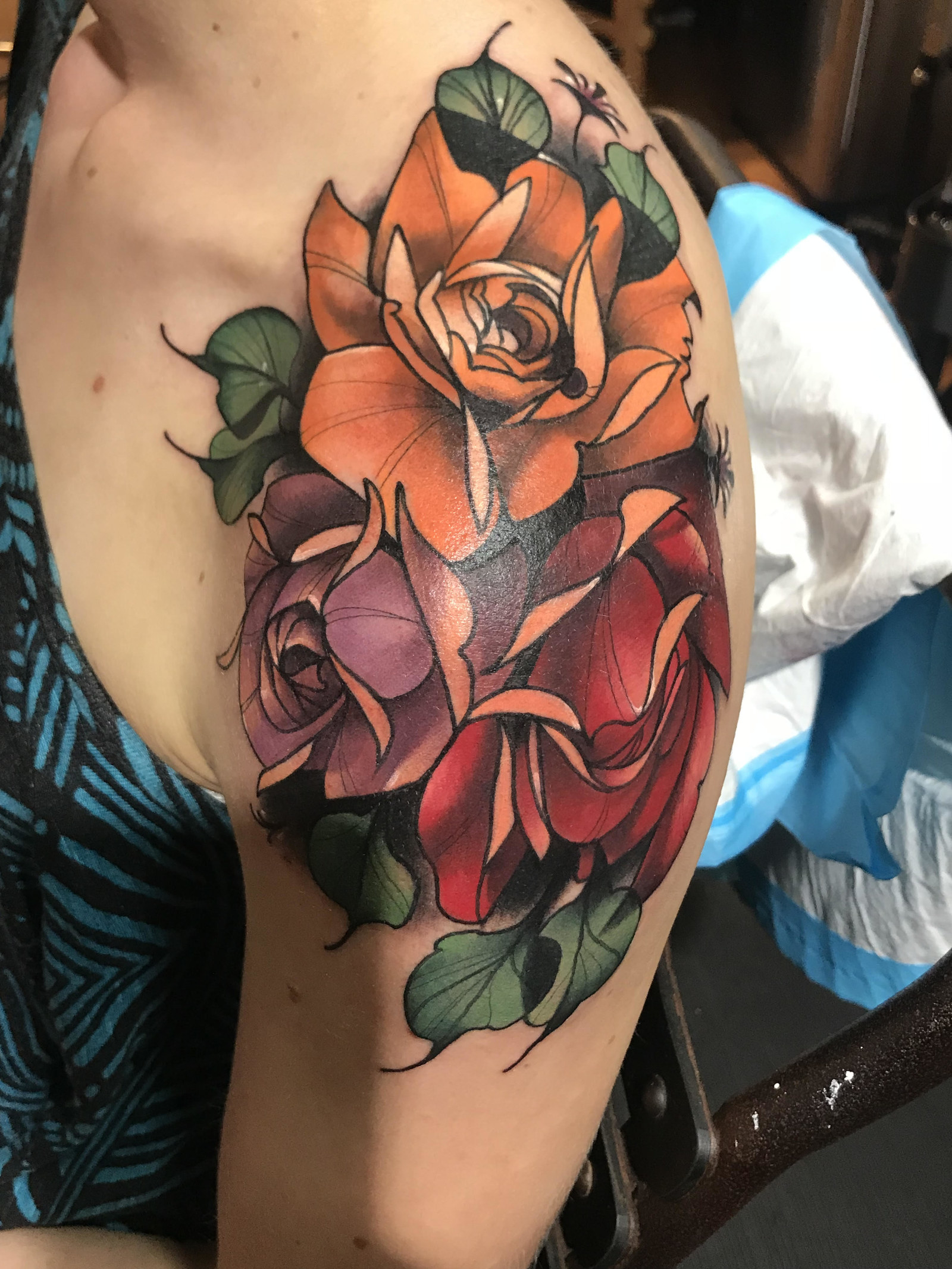 21.
A crystal cage of emotions.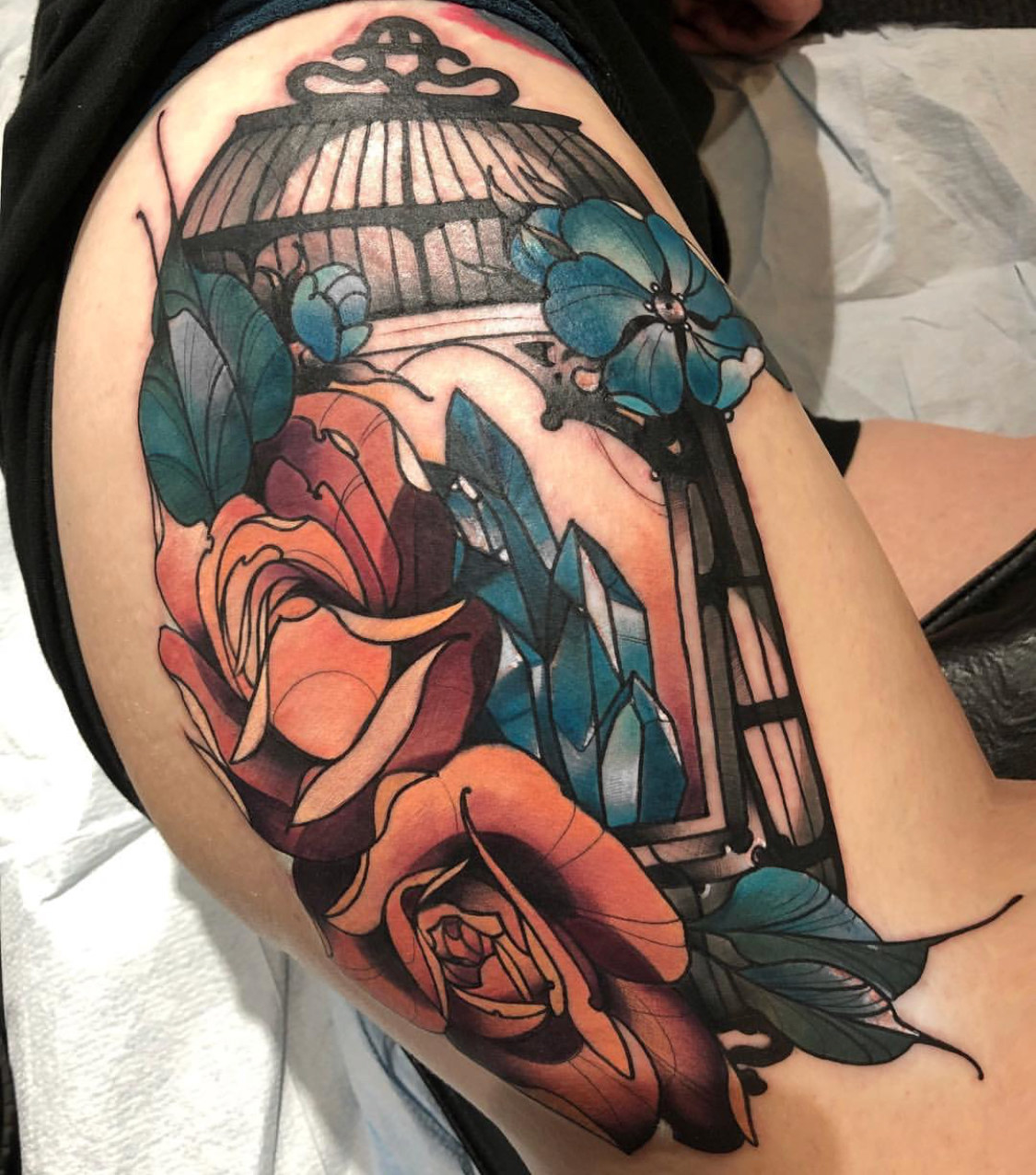 22.
A perfectly placed bouquet.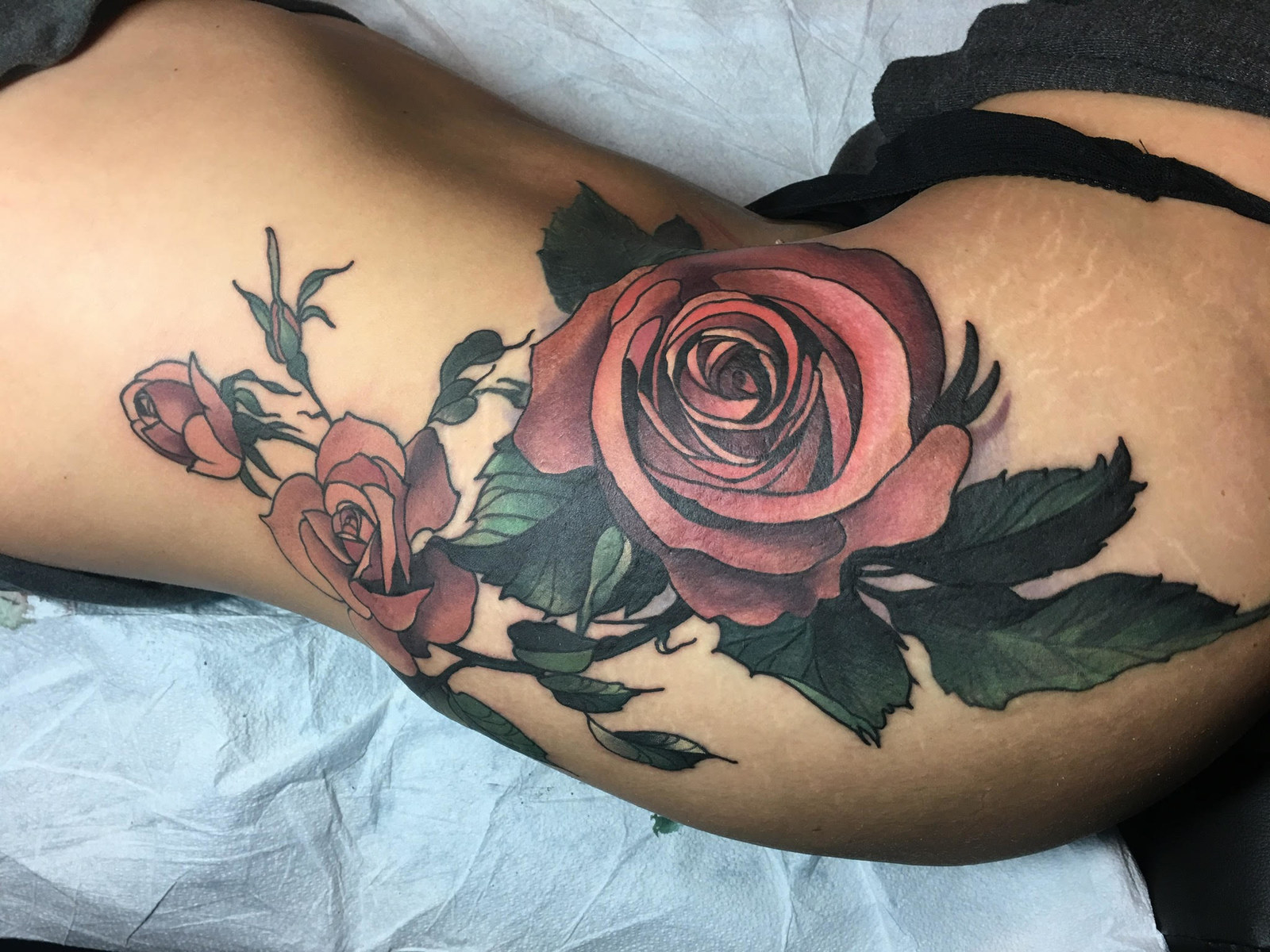 23.
A rose-y hand full of promises.
24.
And a flowering message of hope.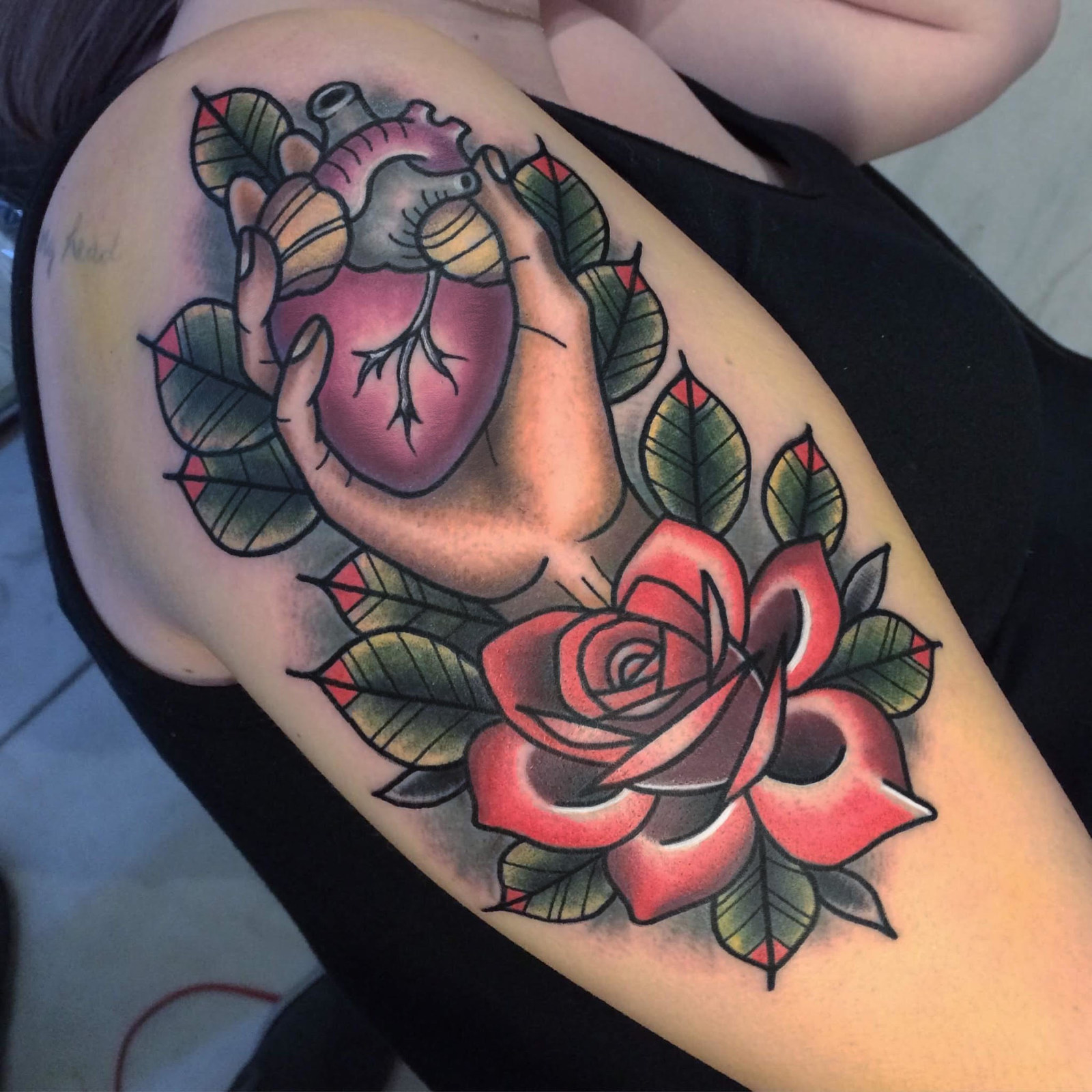 25.
An inquisitive owl peering over a bouquet.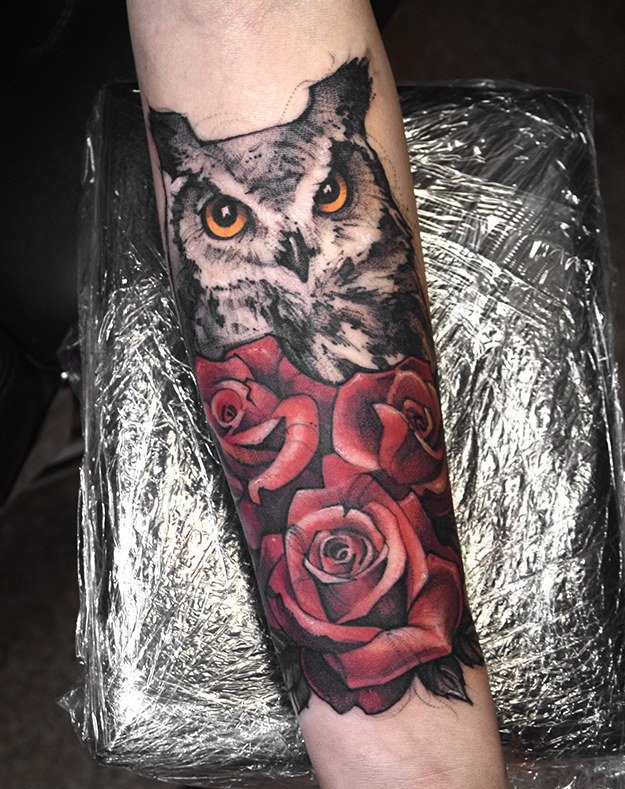 26.
A cute kitten posing in front of a pretty tough flower.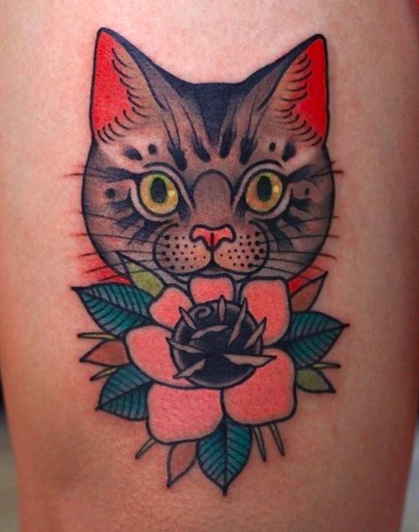 27.
A garden full of flowers with a beautiful rose front and center.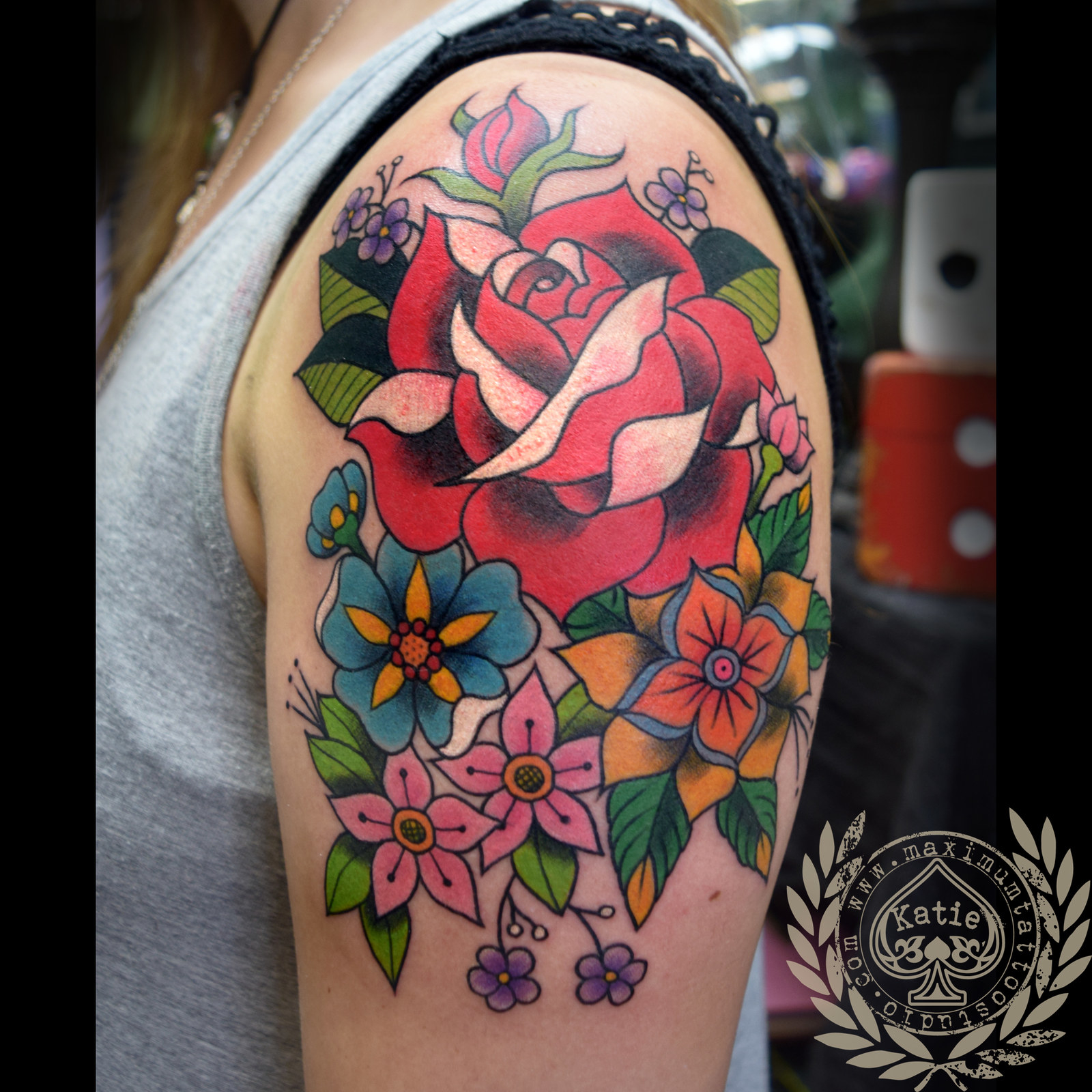 28.
And finally, a beautiful heavy-eyed woman with flowers in her hair.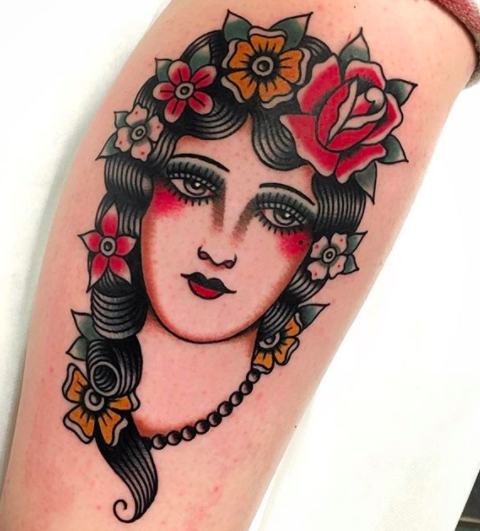 Check out these other great tattoo posts: