Ring The Alarm! Elsa Might Have A Girlfriend In The "Frozen" Sequel
Let it goooooo (gay).
Elsa from Frozen: You know her, you love her.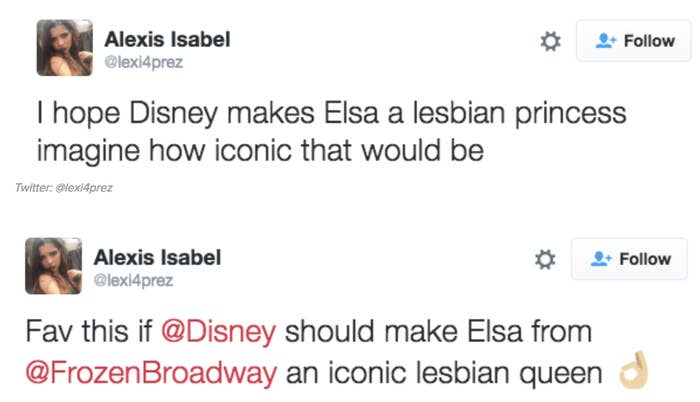 And Frozen codirector Chris Buck didn't immediately shut down the idea. "We will tackle other issues that, I think, are out there today that boys and girls, men and women, are dealing with," he told MTV News in a 2015 interview.
"We have tons of conversations about it, and we're really conscientious about these things," Lee said. "Elsa's every day telling me where she needs to go, and she'll continue to tell us. I always write from character out, and where Elsa is and what Elsa's doing in her life, she's telling me every day. We'll see where we go."
The film is slated to be released in 2019, so stay tuned, and fingers crossed we're getting a gay Elsa.