If you're still not sure how to tell your lover how much you care for them, may we suggest these beautiful Kanye West Valentine's Day cards?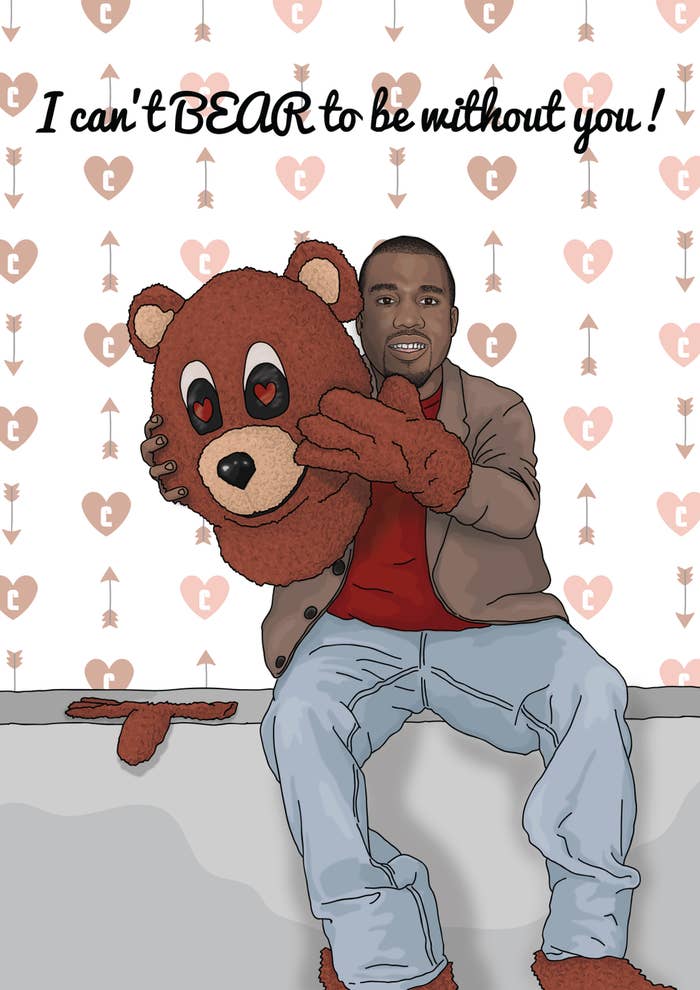 Kanye cards ask the important questions about love and relationships.
Simply choose your card, print it out and include a special message to your special someone.
Because is there any greater love story for our time than Kanye West and Kim Kardashian?
Besides that of Kanye for himself?