Never 4-get the moment you saw Orphan Black's amazing Tatiana Maslany strut the Emmys red carpet in a gorgeous white suit from designer Bouchra Jarrar.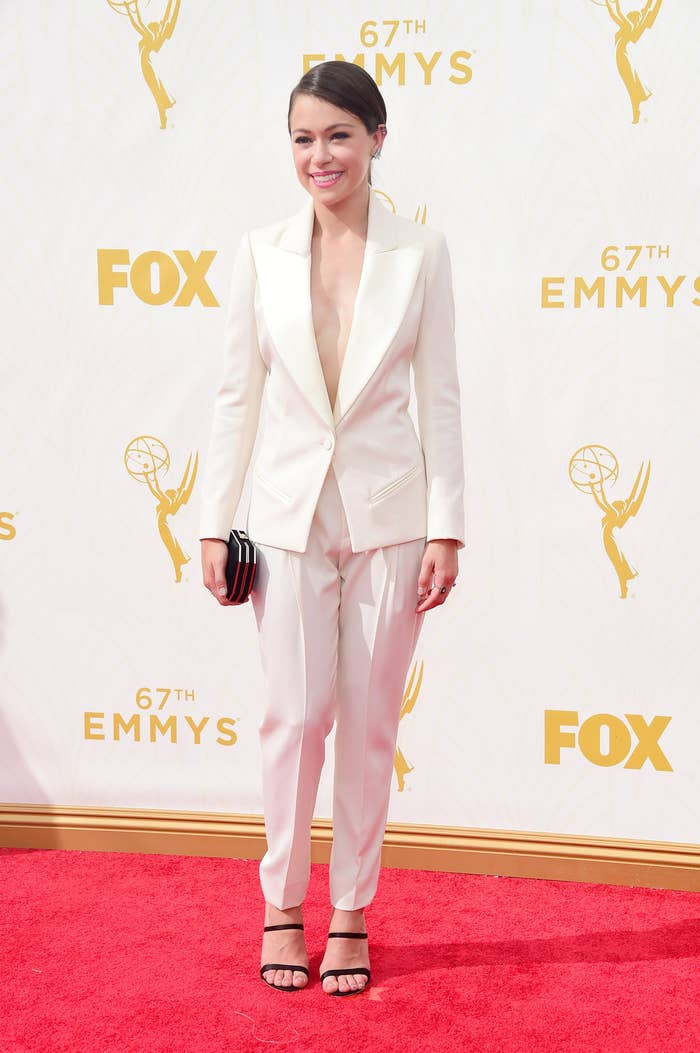 Yes, she slays it as about a zillion characters on "Orphan Black."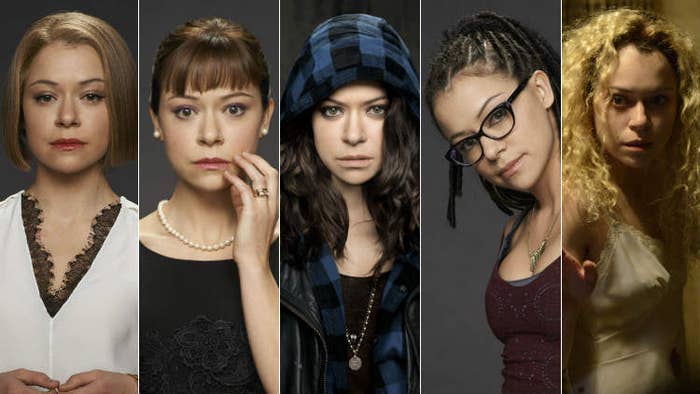 But she's also able to totally kill it on the red carpet. This suit is CHANGING LIVES.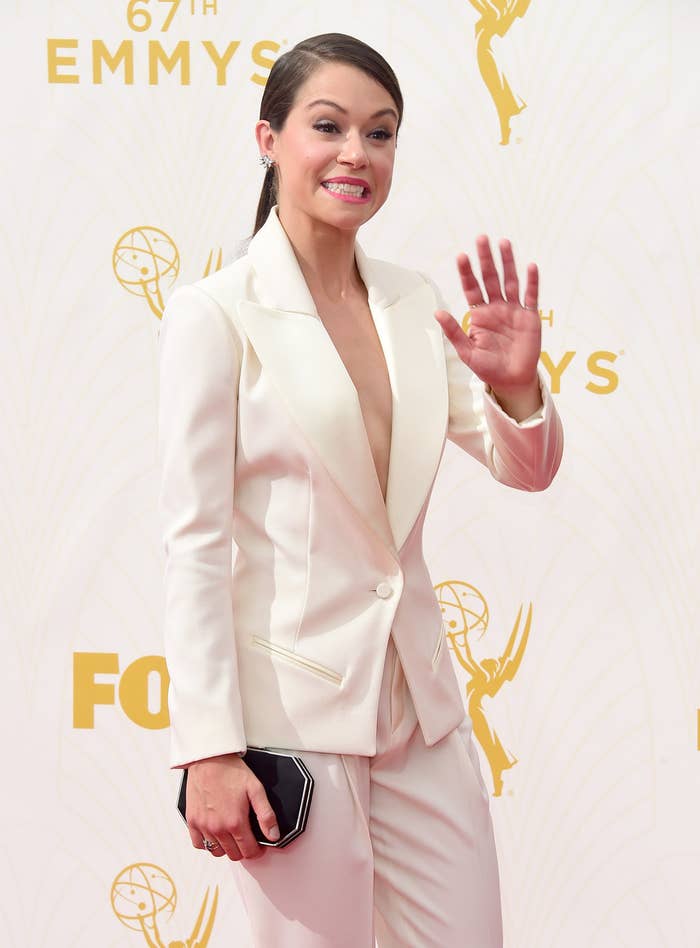 And sexual orientations.
How much do you love her?
This is your new goddess. Bow down.