So you've probably already heard about how ah-mazing Rainbow Highlighter is. But GET READY because ...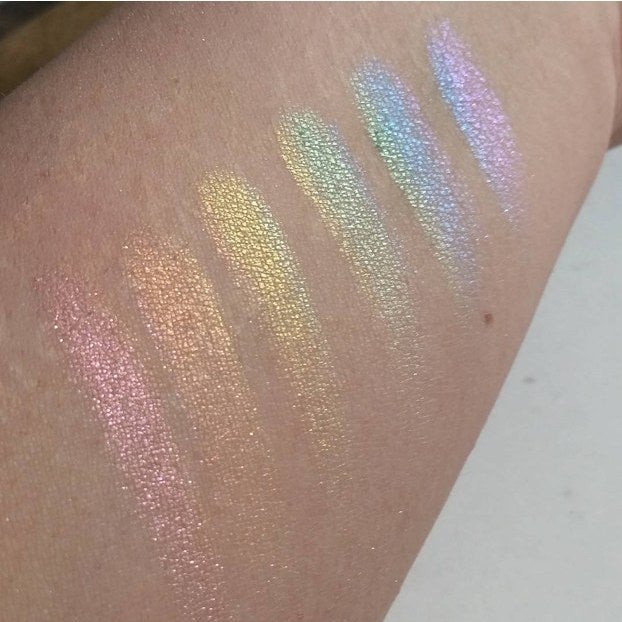 ...now it's time for RAINBOW LASHES.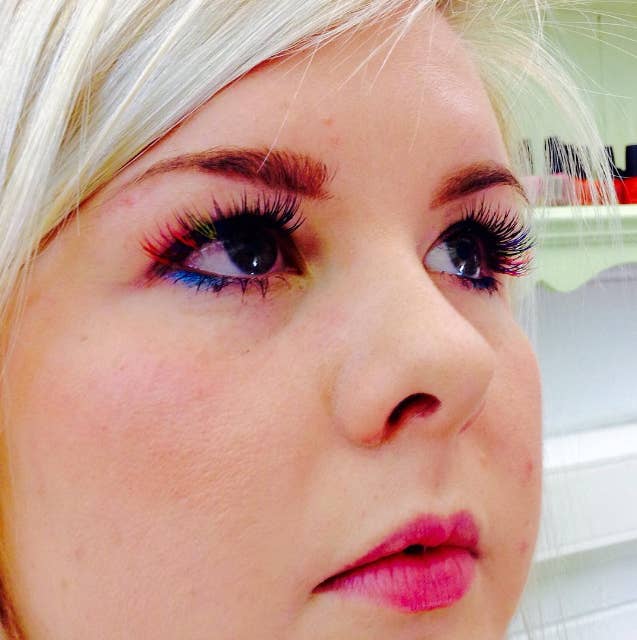 You can do 'em as spider lashes.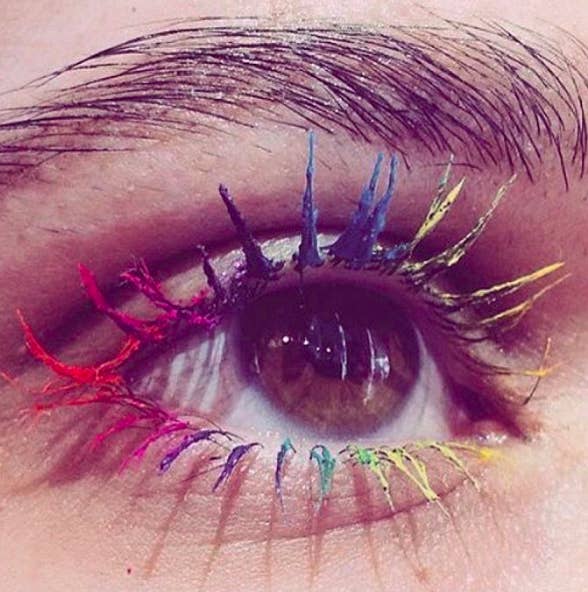 You can match your brow to your lashes.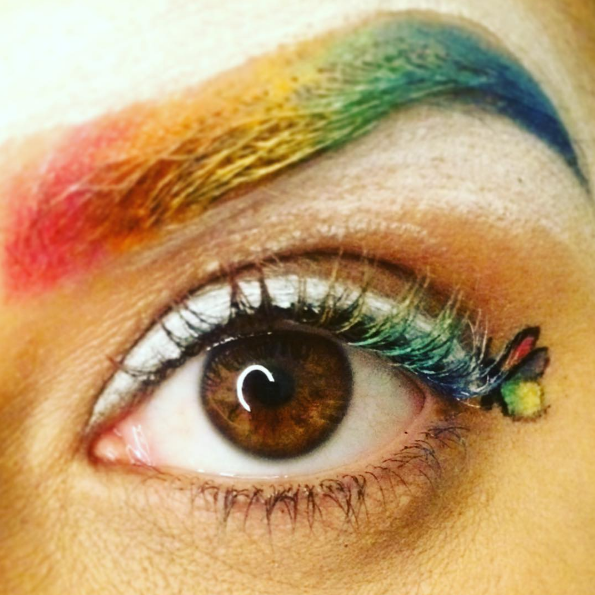 You can lay it on thick.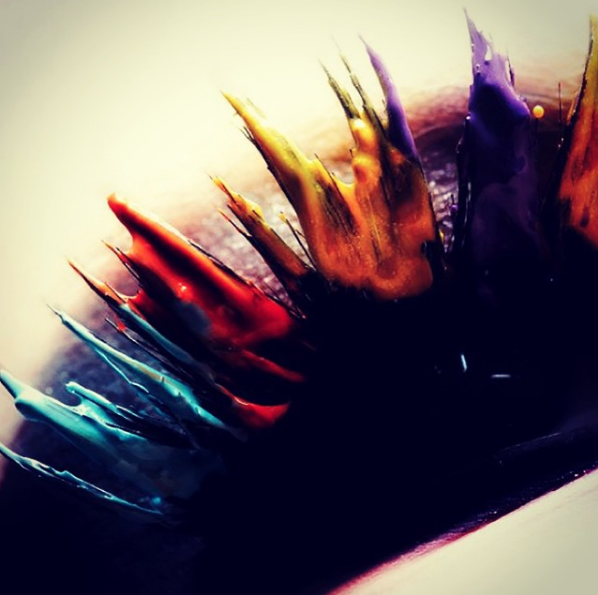 Or totally fake it (these are eyelash extensions).
If you're gonna do it at home, it's best to start by putting on a clear mascara as a base and then swiping on various shades of mascara on your upper and lower lashes.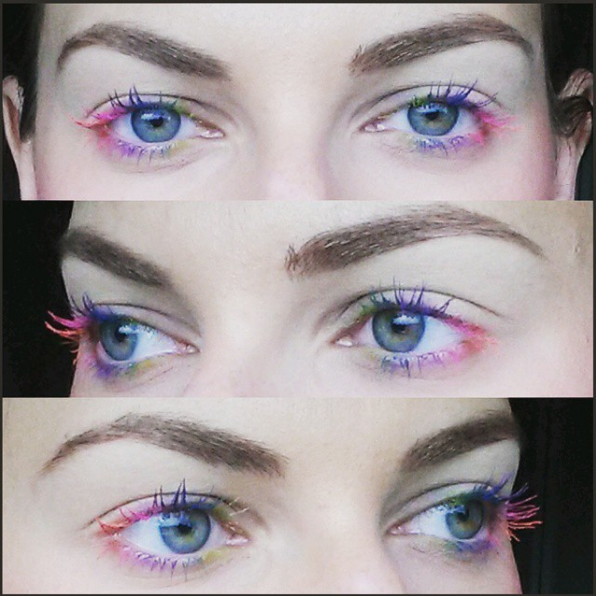 Not down for all that work? Just buy a rainbow lash pack!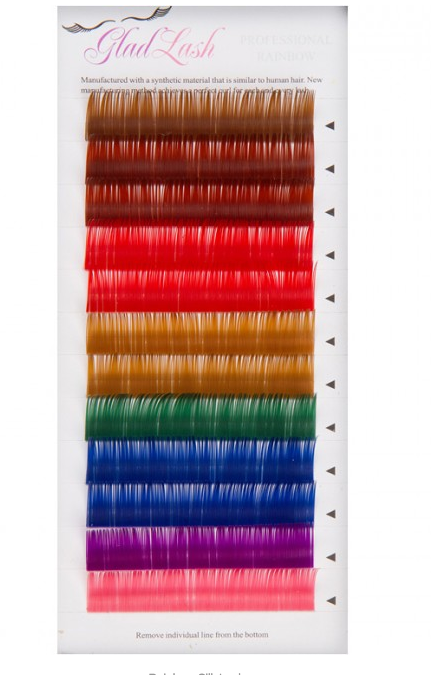 Whatever you do, wear 'em with pride!