This lovely lady is Kate Pierson, of the band the B-52s.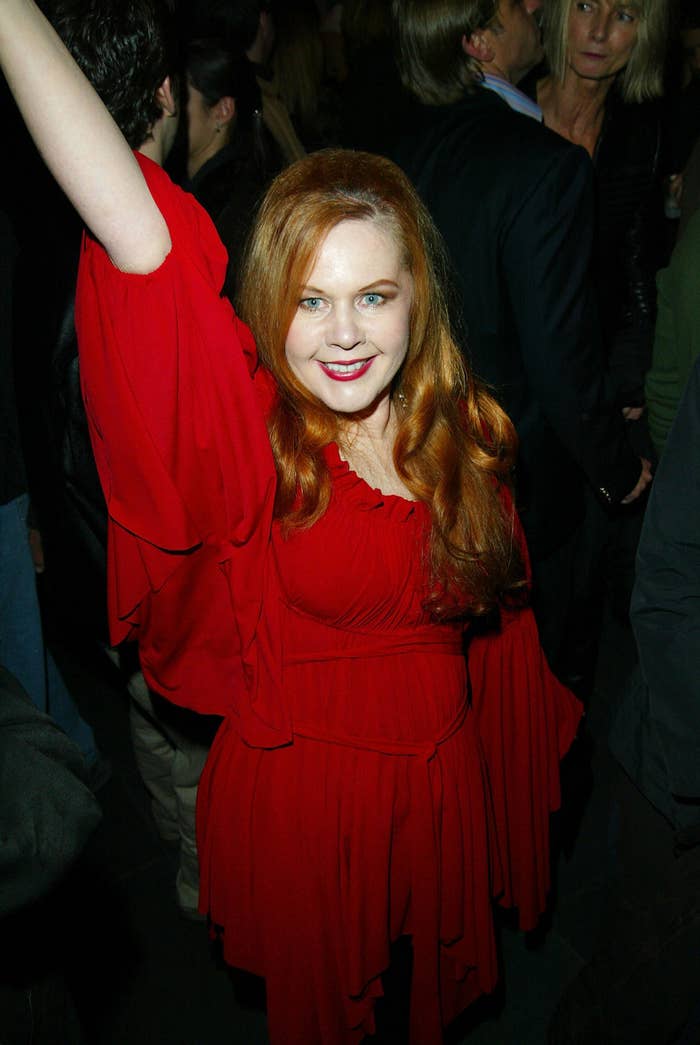 The band had hits with "Roam," "Deadbeat Club," and a slew of other songs.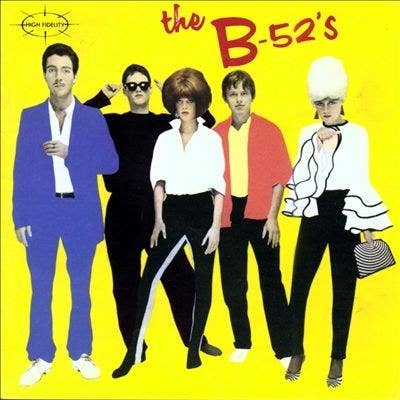 She was also the magic chanteuse in R.E.M.'s iconic "Shiny Happy People."
She has the best bouffant in the biz.
Over the weekend, Kate wed her longtime partner Monica Coleman in Hawaii.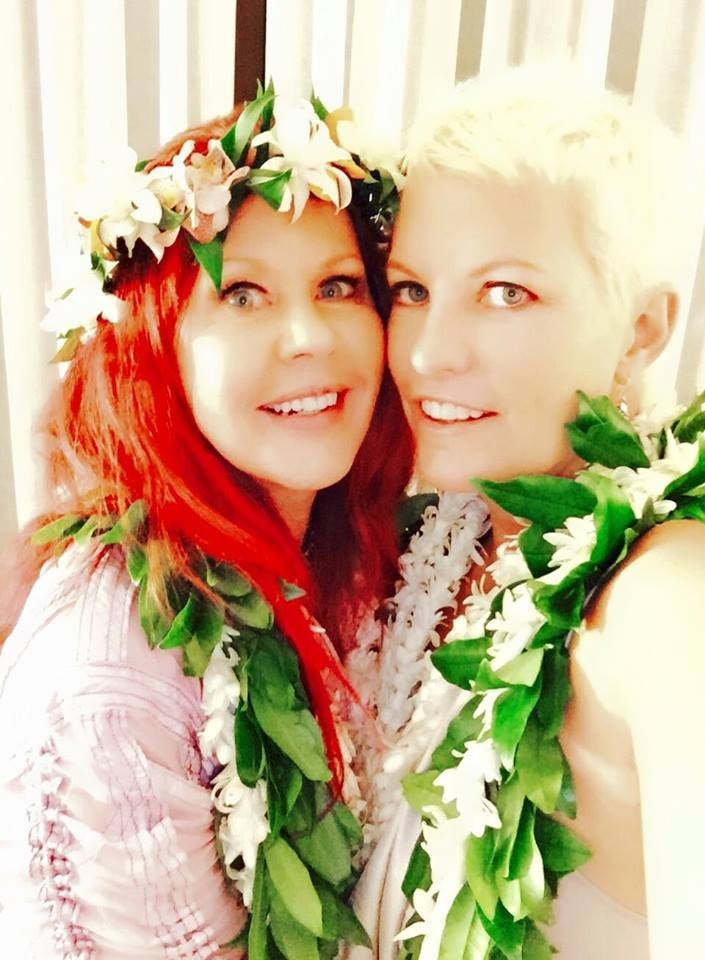 The pair wore matching cream and pink dresses and flower leis.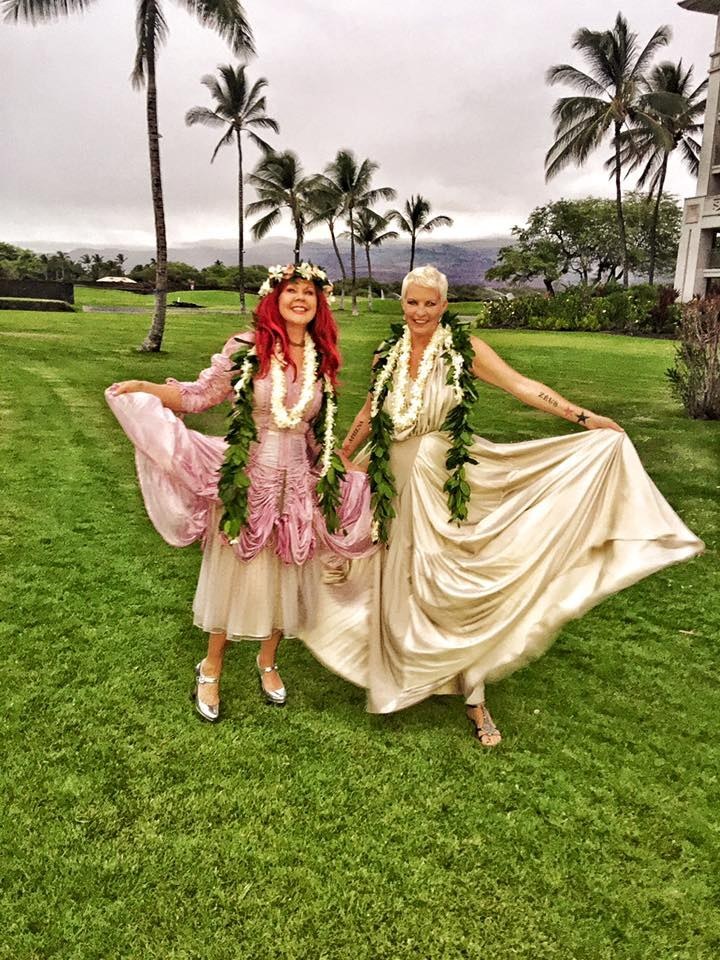 Mazel tov, you two!