On Monday night Jaden Smith attended the 2017 Met Gala, which, cool.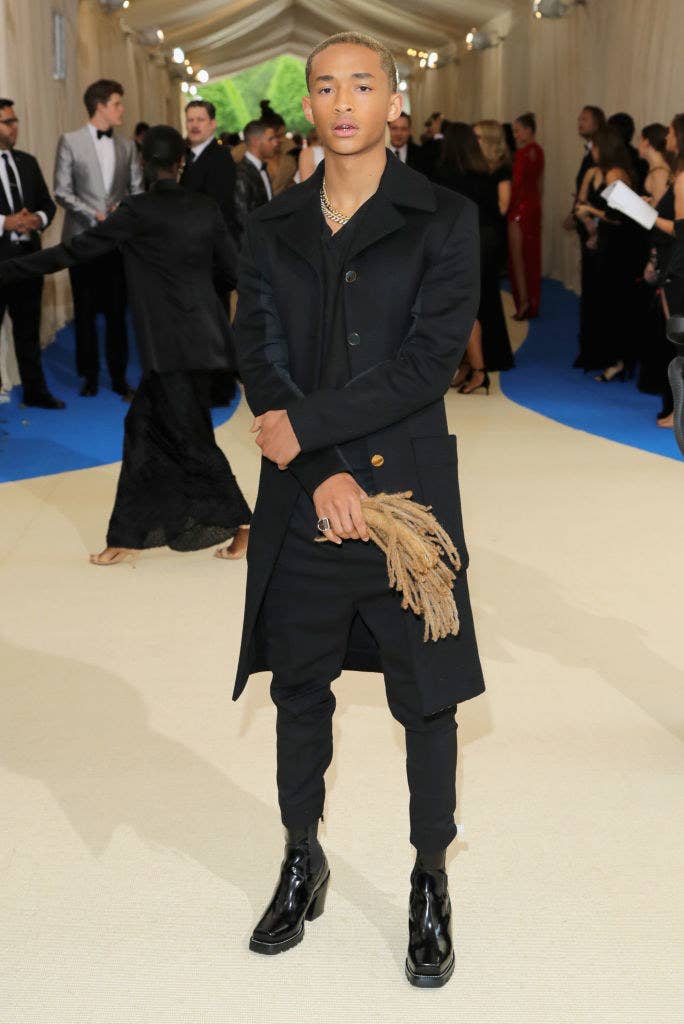 Perhaps you noticed he's carrying something in his right hand? Yup, that's his dreadlocks.
As you might remember, Jaden's dad Will cut all of his hair off last month in preparation for filming his new movie Life in a Year, and he, uh, saved it.
Obviously people are obsessed.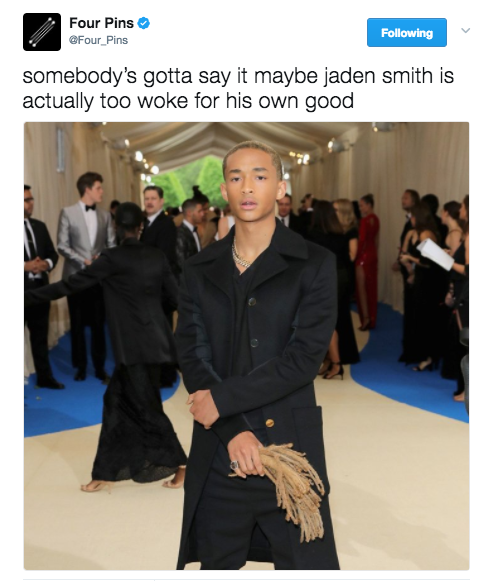 See him gesticulate wildly with them! Yes, Jaden.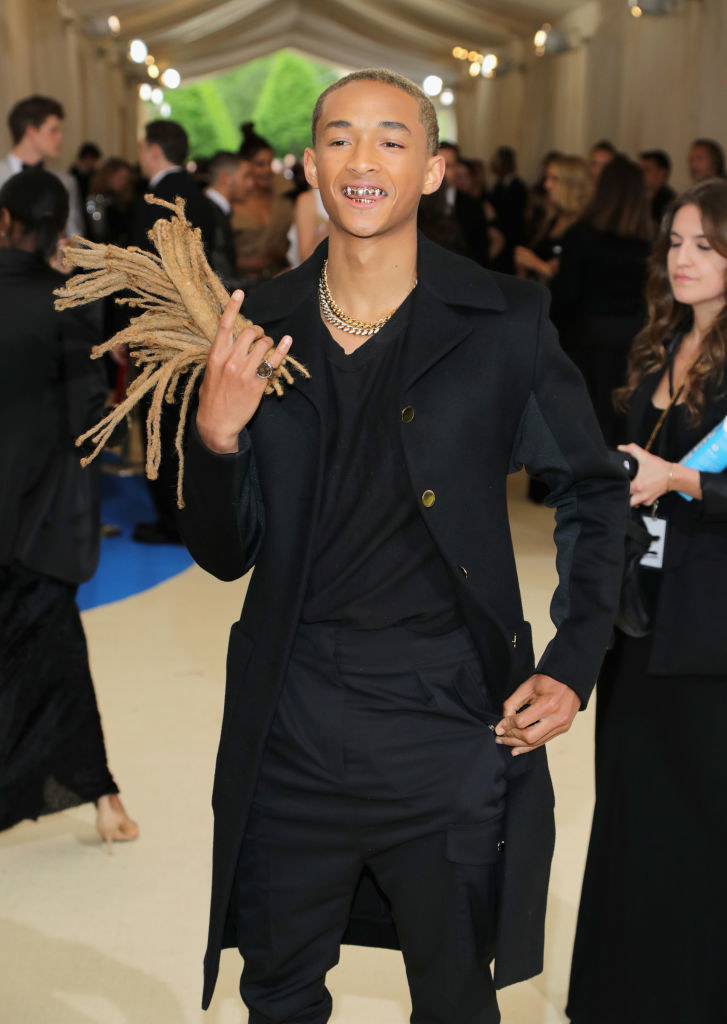 Congrats for always doing the most, Jaden!