This Family Photo Has Everybody On The Internet Freaking Out
Just try to tell this mom and her daughters apart.
It looks like three sisters, right? WRONG. One is actually the mother of the other two. Can you guess which?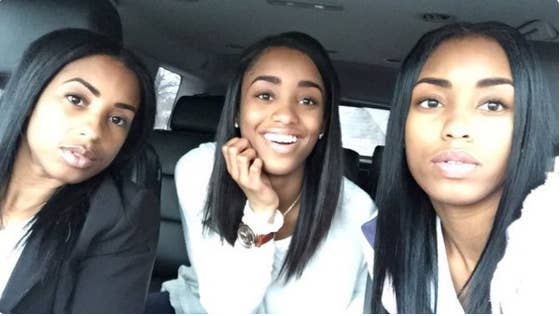 Oops. Something went wrong. Please try again later
Looks like we are having a problem on the server.
Do you know which woman is the mom?
It's the woman on the left.

It's the woman in the middle.

It's the woman on the right.
The photo's been retweeted more than 18,000 times and received more than 29,000 likes. Mahomes now has more than 10,000 Twitter followers, many of whom were stumped by her photo.