OK, so check this out: Outside, this house looks like a cool, tropical, mid-century modern mansion.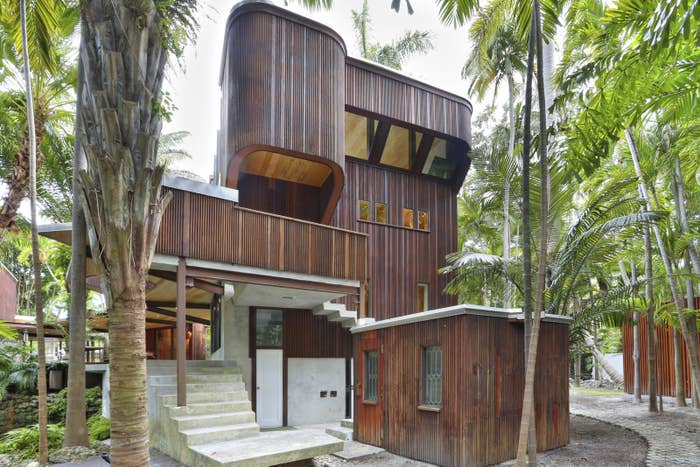 But inside? THIS HOUSE HAS A FRIGGIN' STREAM RUNNING THROUGH THE MIDDLE OF IT. HOW COOOOOOOOL IS THAT?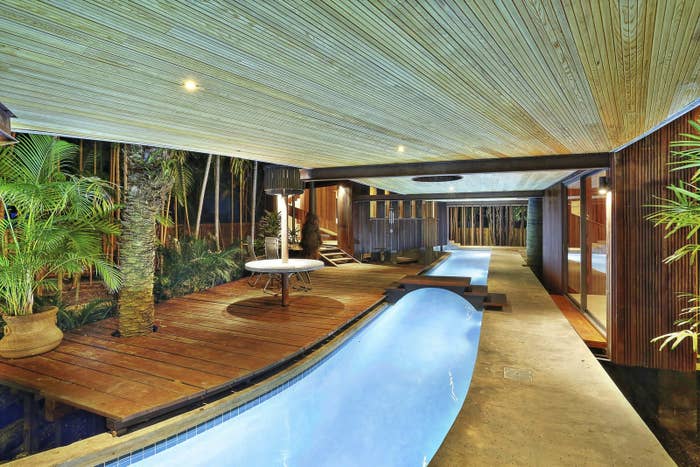 Called Windsong, the Coconut Grove, Florida, house was designed by architect Alfred Browning Parker as his personal home in the 1960s.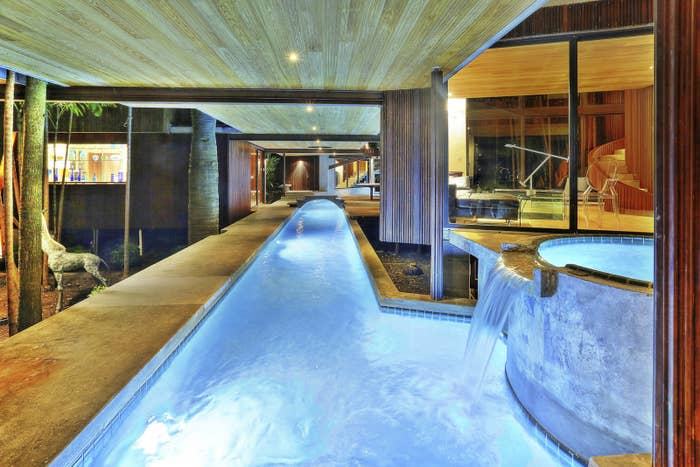 The 3,100 sq. ft. home boasts a 90 foot lazy river that runs through the whole of the building. Can you even imagine?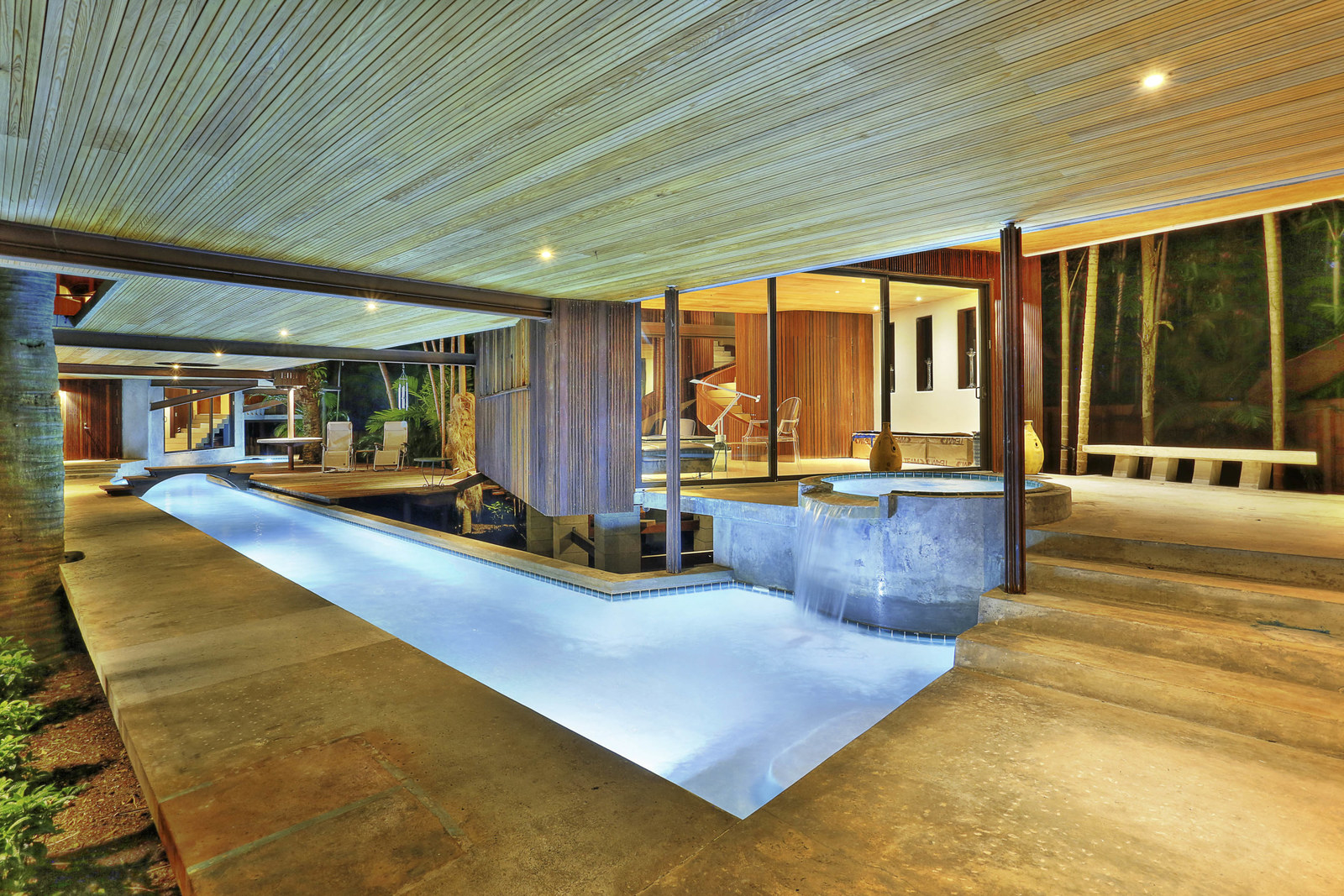 If you don't feel like swimming or tubing through the whole place, of course, there are walkways.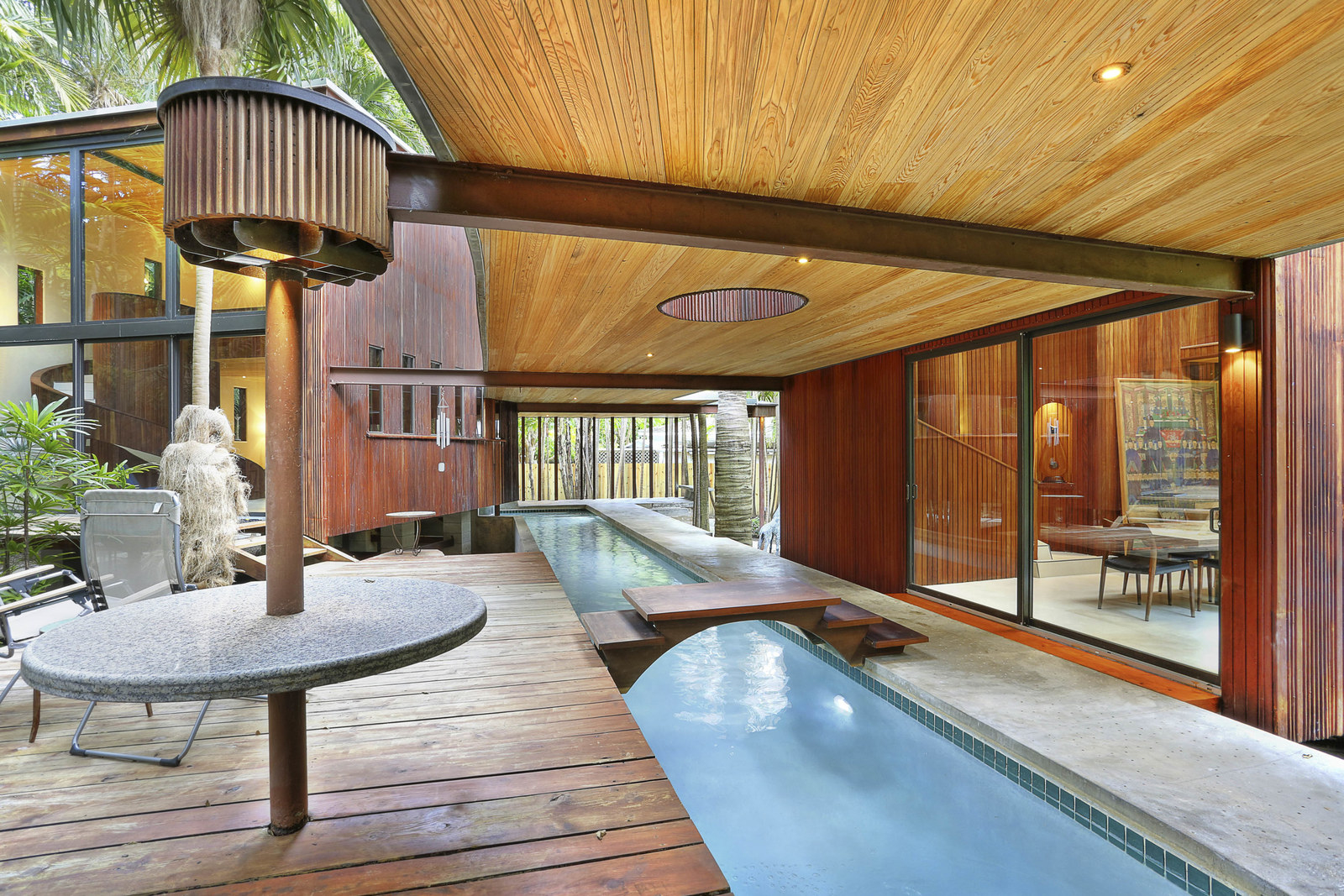 But honestly, that's just kind of boring, right?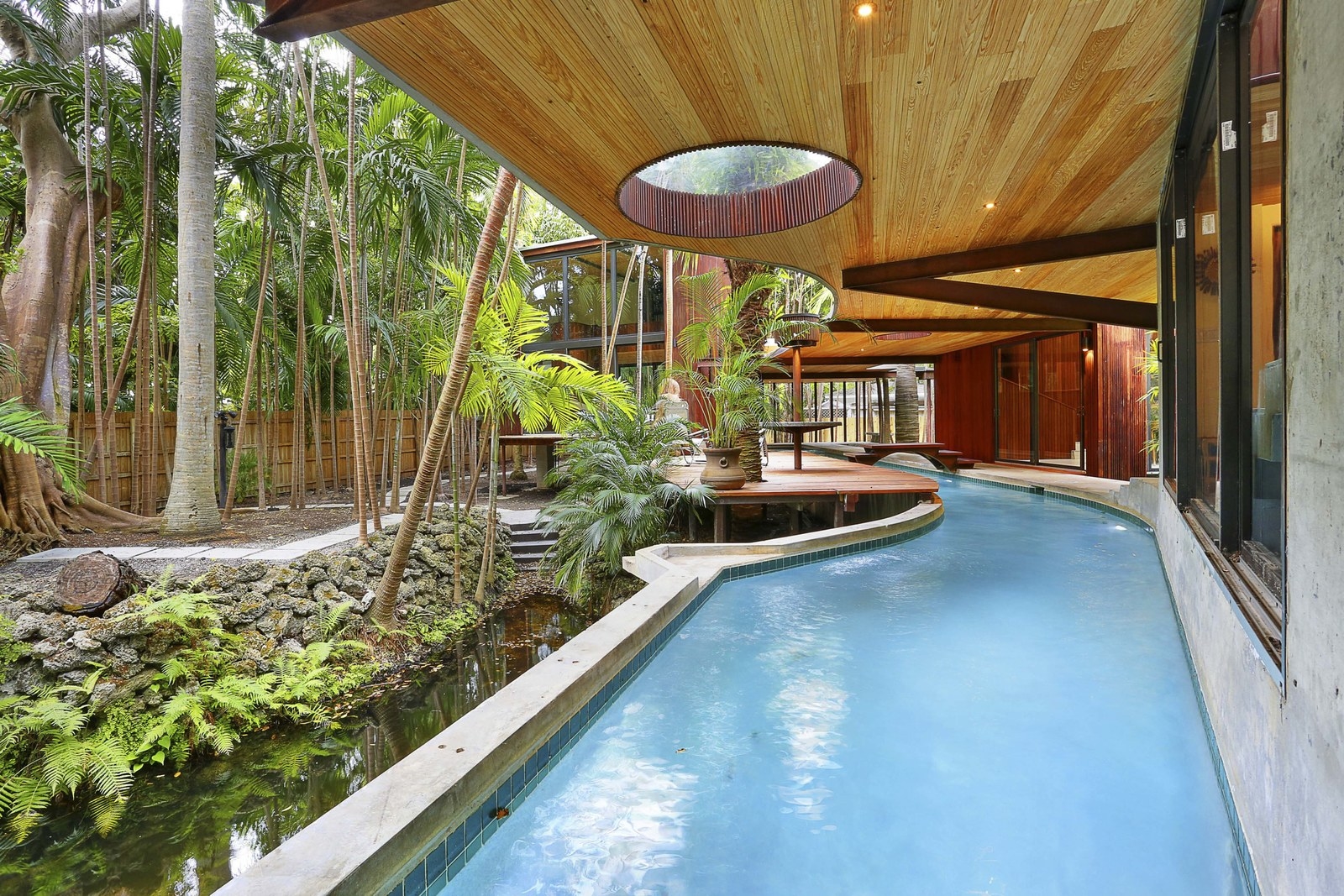 If you're like, "my own personal in-house river don't impress me much," the house also boasts a koi lagoon and waterfall, NBD.
Come on folks, YOU COULD FLOAT TO BED AT NIGHT.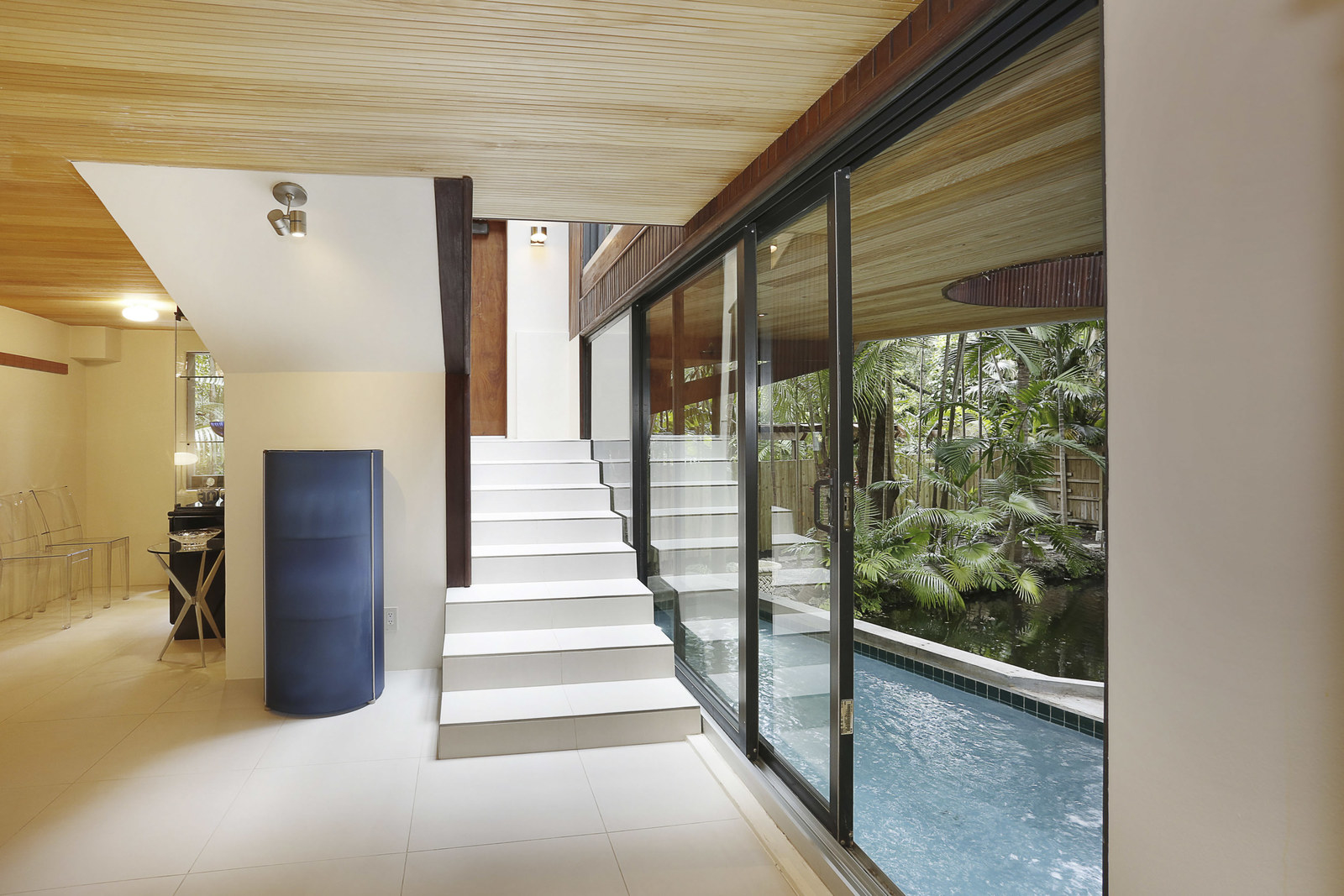 BRB digging a stream in my apartment.