Wedding crashers can be pretty crazy. Probably no one knows that better than Stephanie and Brian Tobe.
The San Diego couple had the craziest wedding crasher ever at their nuptials over the weekend — the friggin' president of the United States.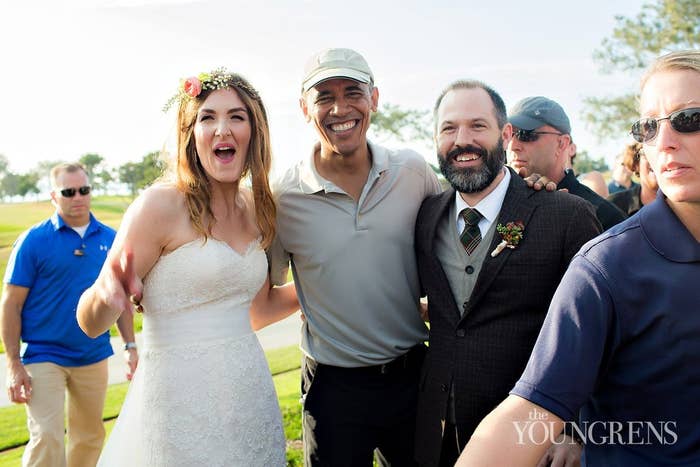 POTUS happened to be golfing at Torrey Pines Golf Course near San Diego right about when the Tobes were planning on starting their ceremony.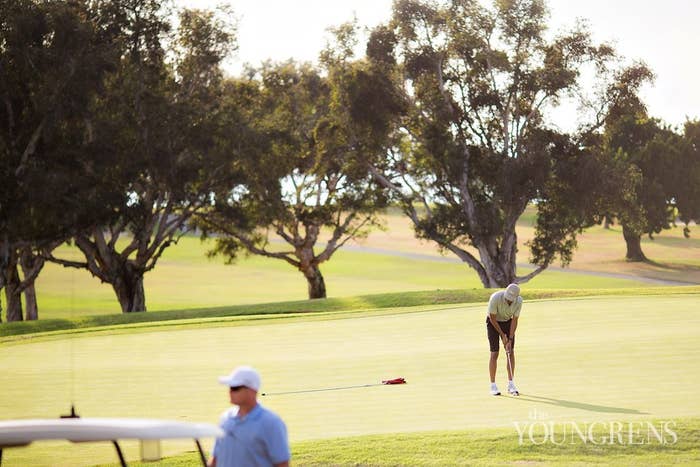 Stephanie and Brian watched the president play golf from their hotel room but were afraid they wouldn't get the chance to meet him.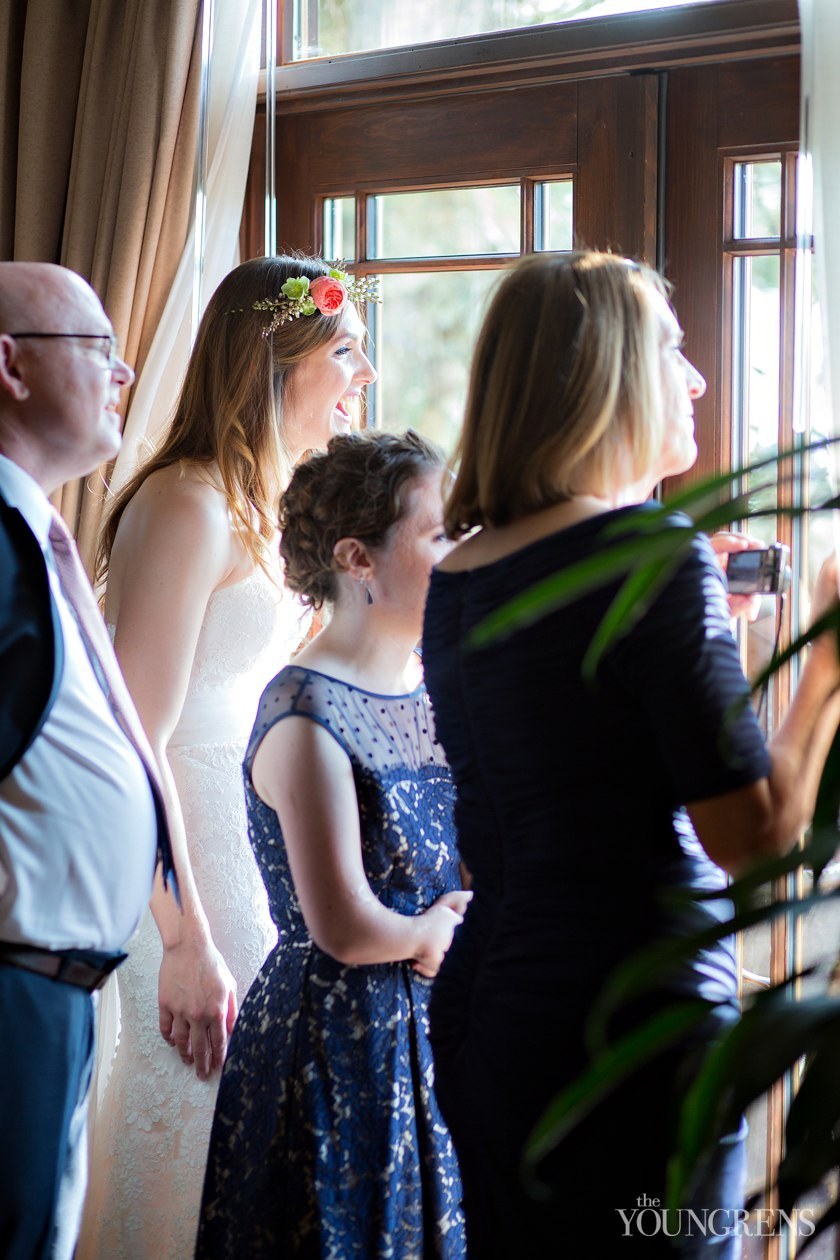 Rather than risk it, Brian and Stephanie ran down to the golf green and made a break for the president. "Stephanie sprinted in her navy blue Nina heels and Monique Lhuillier gown," explained photographer Erin Youngren in a blog post.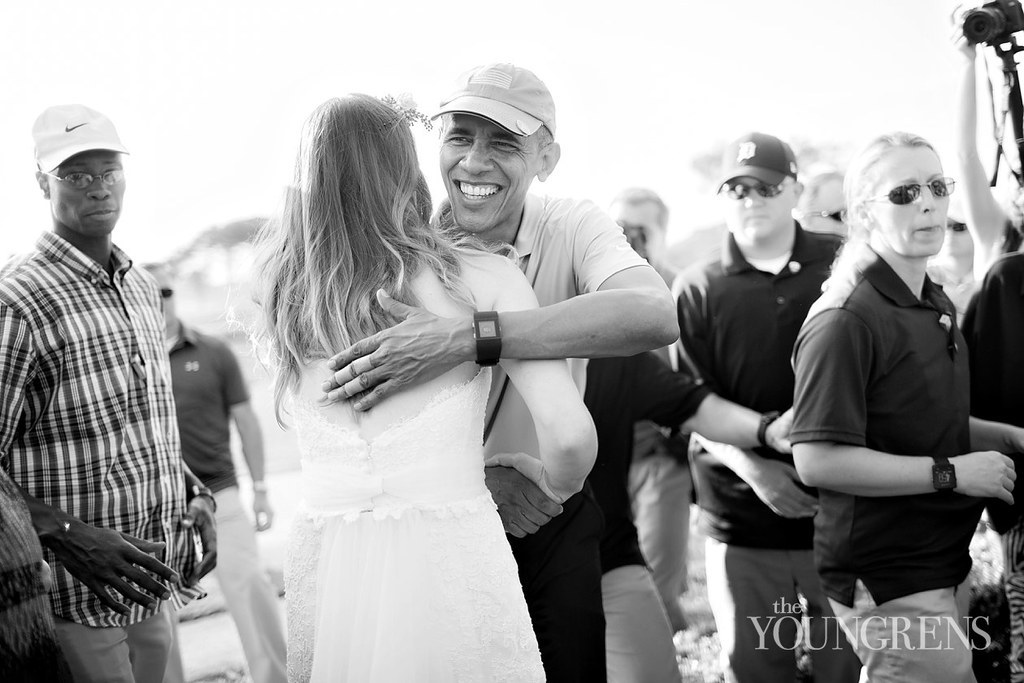 This is honestly what my face would be like if I was getting married AND I just met the president.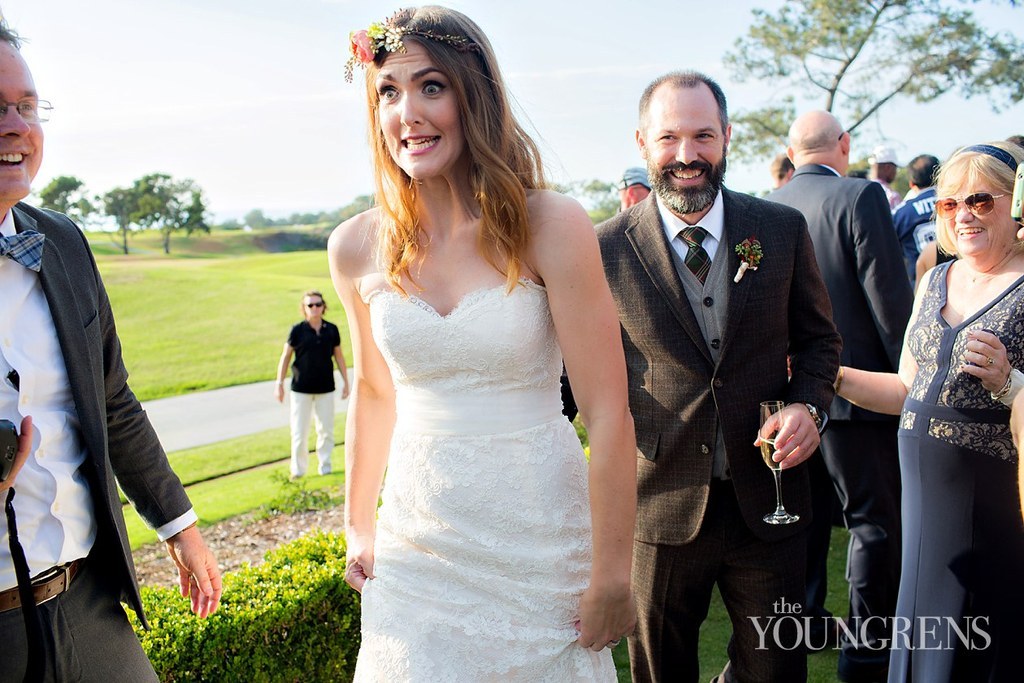 "Honestly, I'm normally a pretty shy person, but man, yesterday, for the wedding day and in that moment, I didn't care about anything," Stephanie admitted to NBC San Diego.