1.
CariDee English — Cycle 7 (2006) winner Then: CariDee won Cycle 7 by beating out Melrose Bickerstaff. She also had a pretty good time with ANTM, making out with a hot male model during the show's visit to Barcelona.
Now: She's now the spokesperson for the National Psoriasis Foundation and appeared in a commercial for the psoriasis treatment Stelara. She's also set to appear alongside John Malkovich in the film Supercon in 2017.
2.
Lisa D'Amato — Cycle 5 contestant, Cycle 17 winner (2011)
Then: Lisa was, BY FAR, one of the crazier personalities in ANTM history. SHE PEED HERSELF ON PURPOSE during her first turn on the show. What.
Now: Welp, she's still pretty wild. She just gave birth to her second child, Venice, on Facebook Live. So that's a thing.
Then: The Cycle 12 runner up garnered attention for her cartoonishly big eyes and her fascination with blood and gore.
Now: The 28-year-old lives with her boyfriend in Los Angeles and still occasionally models. She's also hosted a couple of talk shows in the Philippines. She continues to have the most awesome eyes.
4.
Saleisha Stowers — Cycle 9 (2007) winner Then: She was the Cycle 9 winner of ANTM with the ~controversial~ haircut.
Now: These days she goes by Sal and stars as Lani on Days of Our Lives. She's also done time on All My Children. Then: DiMarco was the second male and first Deaf contestant to ever win the competition.
Now: He went on to appear on and win Dancing with the Stars and he walked for Armani during Milan Fashion Week. He's also a part of an app that teaches people American Sign Language. Continues to be v. hunky.
6.
Keith Carlos — Cycle 21 (2014) winner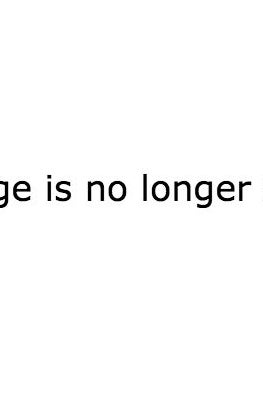 Then: The former NFL player stunned with his resemblance to Tyson Beckford. You see it, right?
Now: He splits time between Atlanta and Los Angeles and is still hustling to make it big with modeling gigs. Then: AzMarie placed 9th on the America's Next Top Model: British Invasion season.
Now: She's gone on to play Chicken on the show Empire, and release her own debut EP, HipPopMelodicPoetry on Soundcloud. Oh, and she dated View co-host Raven Symone. Then: Teyona beat out fan favorite Alison Harvard to take the top spot.
Now: Teyona has modeled in both the states and South Africa and is pregnant with her second kid. Then: Tipton placed third in her cycle of ANTM.
After: She signed a contract with Ford Models but quickly transitioned into an acting career. She's had fairly substantial or starring roles in Crazy, Stupid, Love, Warm Bodies, Damsel in Distress, and many other films. Then: Gonzalez, who looks strikingly like supermodel Janice Dickinson, was a favorite of the judges.
Now: Gonzalez runs her own modeling consultancy called On Set With Jaslene. Then: House walked away with an IMG modeling contract and modeled sporadically for several years, before taking a hosting job on the Style Network.
Now: These days she's a global beauty ambassador for and works with Mally Cosmetics, OPI, and a bunch of other brands. Also, she has killer eyebrows.
13.
Jade Cole — Cycle 6 (2006) contestant Then: Jade was one of the cycle's most memorable contestants, who claimed the show painted her as a villain.
Now: Now, she's still modeling a bit. She had the opportunity to appear on a later "all stars" season of ANTM, but chose not to, citing "contractual issues." MMHMM. Then: Dodds was the contestant with the CRAZY HORRIBLE TOOTH EXTRACTION. Do you guys remember when Tyra made her get her teeth fixed? OH GOD, it was a nightmare.
Now: Dodds is a licensed contractor, and for four seasons hosted Run My Renovation, a home improvement show on the DIY Network. Then: Kim was one of the first openly gay contestants on ANTM and she played up her masculine side to her advantage on the show.
Now: In 2014, she published the book Unfriending My Ex: And Other Things I'll Never Do. But! The biggest post ANTM-career surprise definitely goes to Stolz. She's the director of equality derivative sales at Bank of America.
16.
Cassandra Jean — Cycle 5 (2005) contestant Then: During the ~controversial~ ANTM makeover, Tyra had Cassandra's long, brown hair cut short and dyed it blonde. When Tyra requested that she cut her hair even shorter, Cassandra opted to leave the show.
Now: Cassandra modeled a bit, but now she's married to Steven Amell, the star of Arrow. They have a two-year-old together. Then: Naima took top honors with her close cropped hair and surprisingly ambitious demeanor.
Now: After fronting a band (called Galaxy of Tar) and working as a motivational speaker, she's now designing her own clothes under the moniker Naima x Hitoma.