17 People Who Really Understand Your "Beach Body" Struggles
Raise your hand if you never wanna hear the words "BEACH BODY" ever again.
2.
And this person, who's got their tusks sharp and their sacs replenished (FOR SUMMER FUN).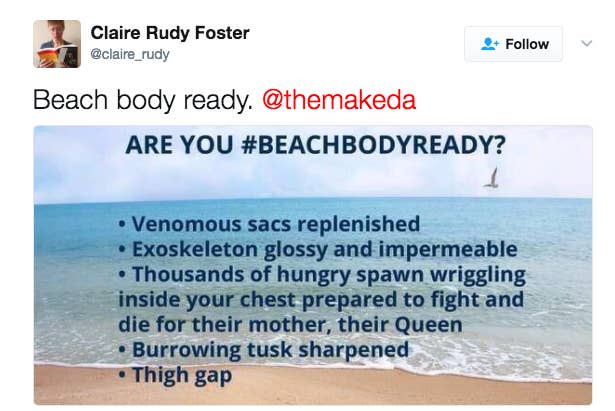 4.
No, but really.
13.
This woman, who's honestly not even on your wavelength.

16.
And this person who found a really solid work around.
17.
Because honestly, the thing is, there's only ONE WAY to get a slammin' beach body: