So The Evolution Of Wonder Woman Over The Last 70 Years Is Pretty Surprising
"Wonder Woman, Wonder Woman. you're a wonder, Wonder Woman."
But! Her look has actually changed quite a bit throughout the years. I mean, she's 70 years old, so she's transformed quite a lot over the decades.
The first Wonder Woman comics appeared in 1942 — and she was depicted wearing cowboy boots and shorts looking patriotic AF.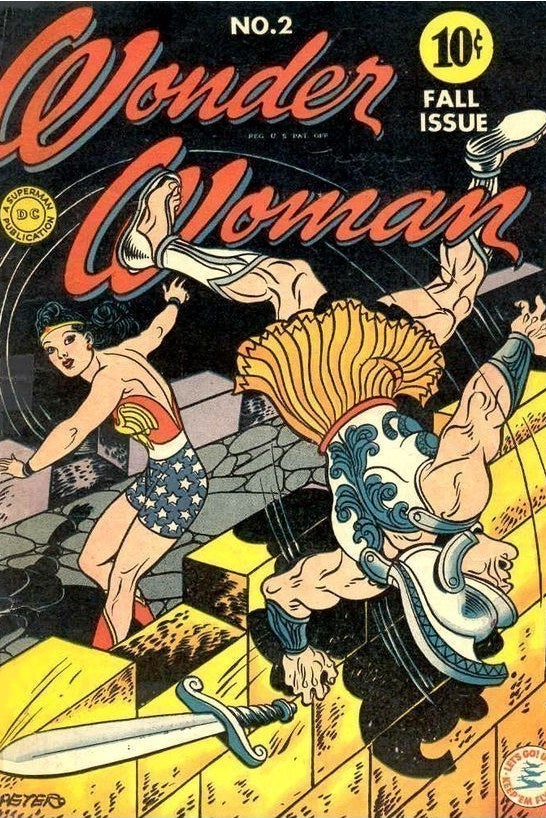 One great early piece of dialogue: "How thrilling! I see you're chaining me to the cookstove. What a perfect caveman idea!" YAS GIRL.
By the early '50s, her boots were replaced by gladiator sandals, her hair had grown longer, and her shorts shorter.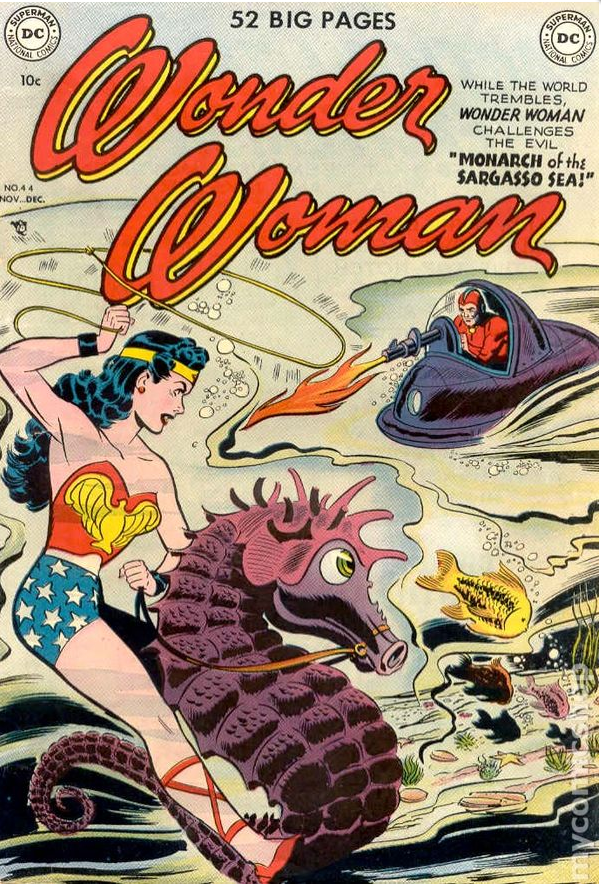 By the mid-'50s her hair was back in a tight victory-roll style again.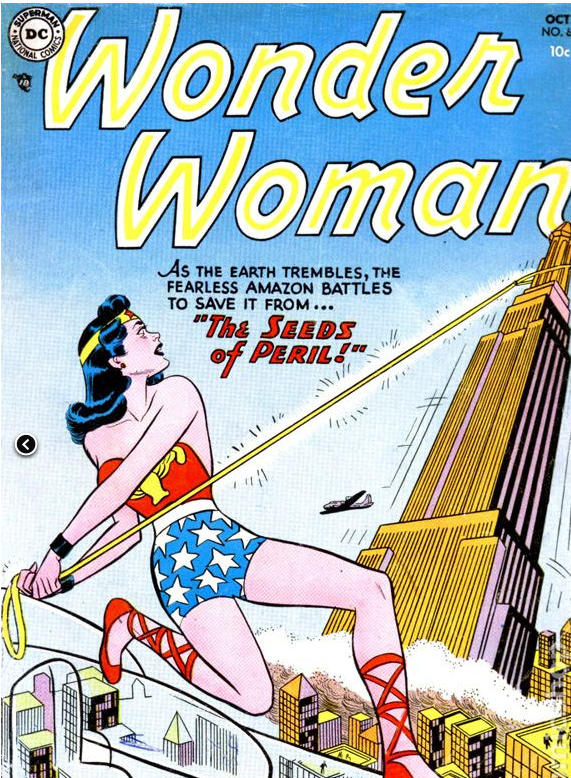 PAUSE FOR THIS EXTREME COVER.
In the '60s she was forced to walk a tightrope in heels — because the patriarchy, duh.
In the late '60s and early '70s there was a whole period when the focus was put on Wonder Woman's alter ego Diana Prince, and she was featured in a bunch of ~groovy~ white outfits.
She was also a part of the Super Friends animated series, which ran from 1973 until 1986.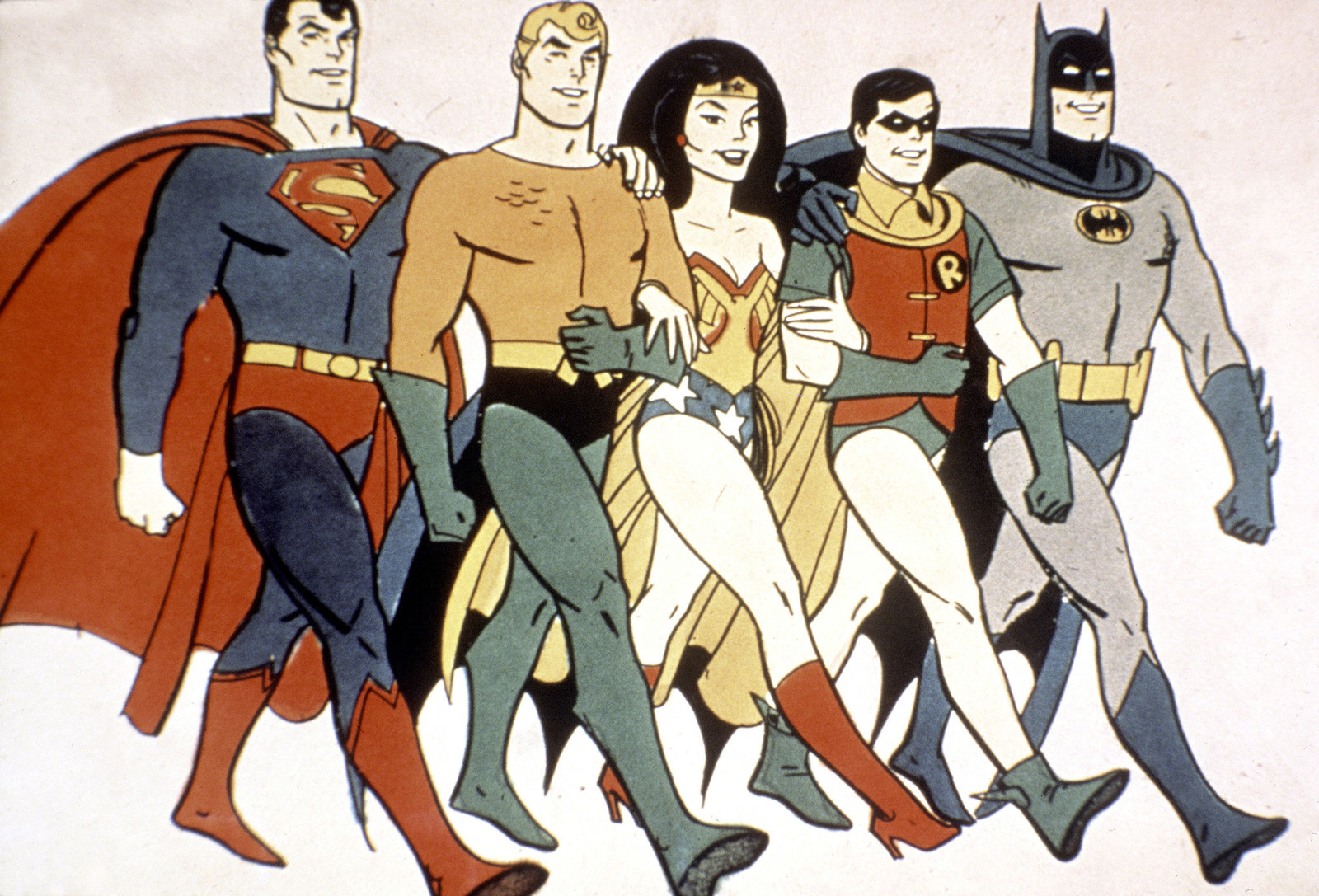 In 1974, before the famous Lynda Carter Wonder Woman series of the '70s, there was a TV movie version starring semi-pro tennis player Cathy Lee Crosby and Ricardo Montalban. SHE WAS BLONDE.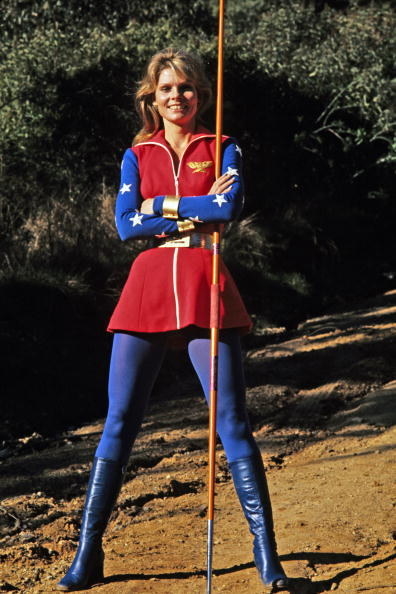 Less than a year later, Lynda Carter played Wonder Woman in a television show that lasted three seasons.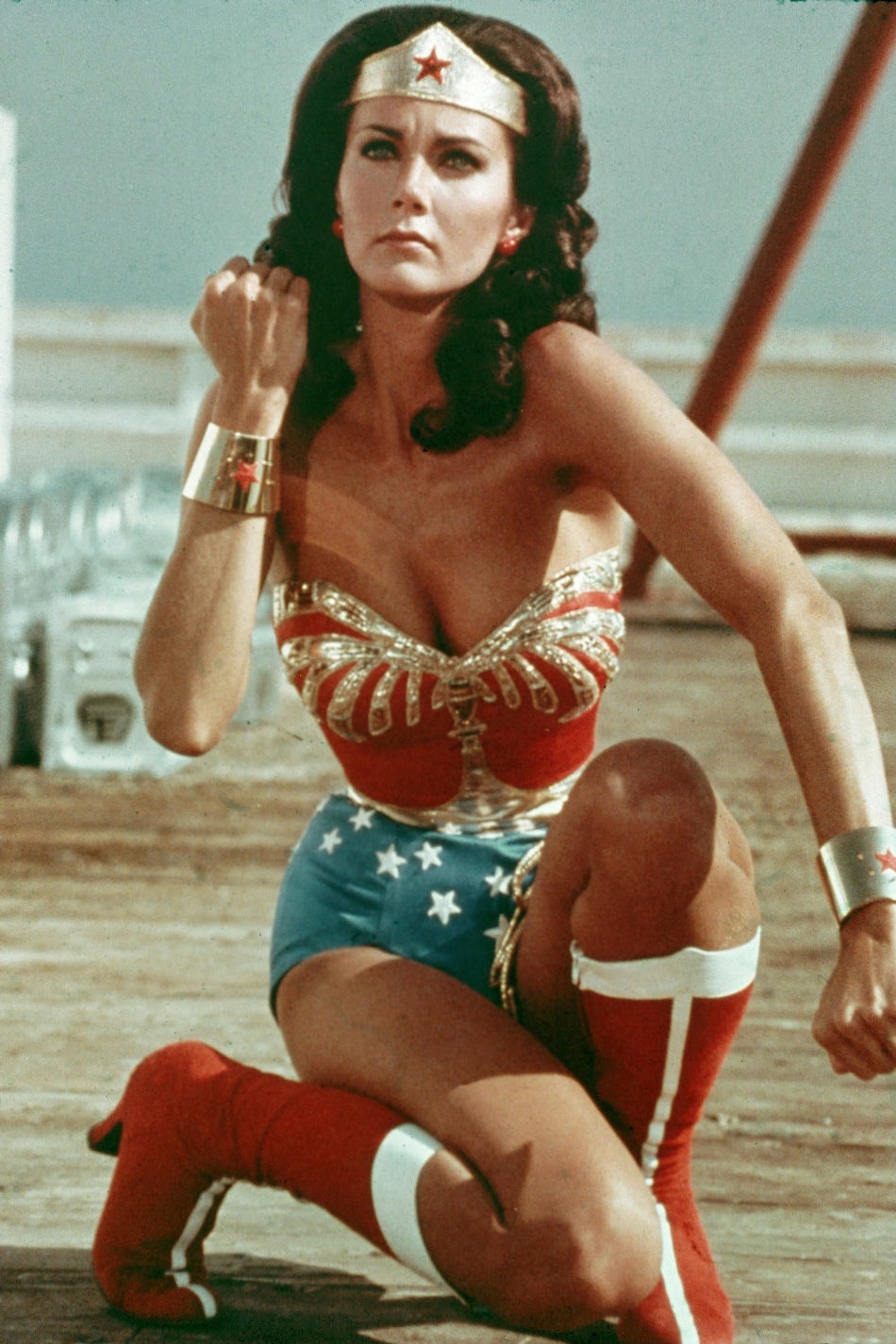 In 2009, there was an animated movie, with WW in a VERY high cut leotard.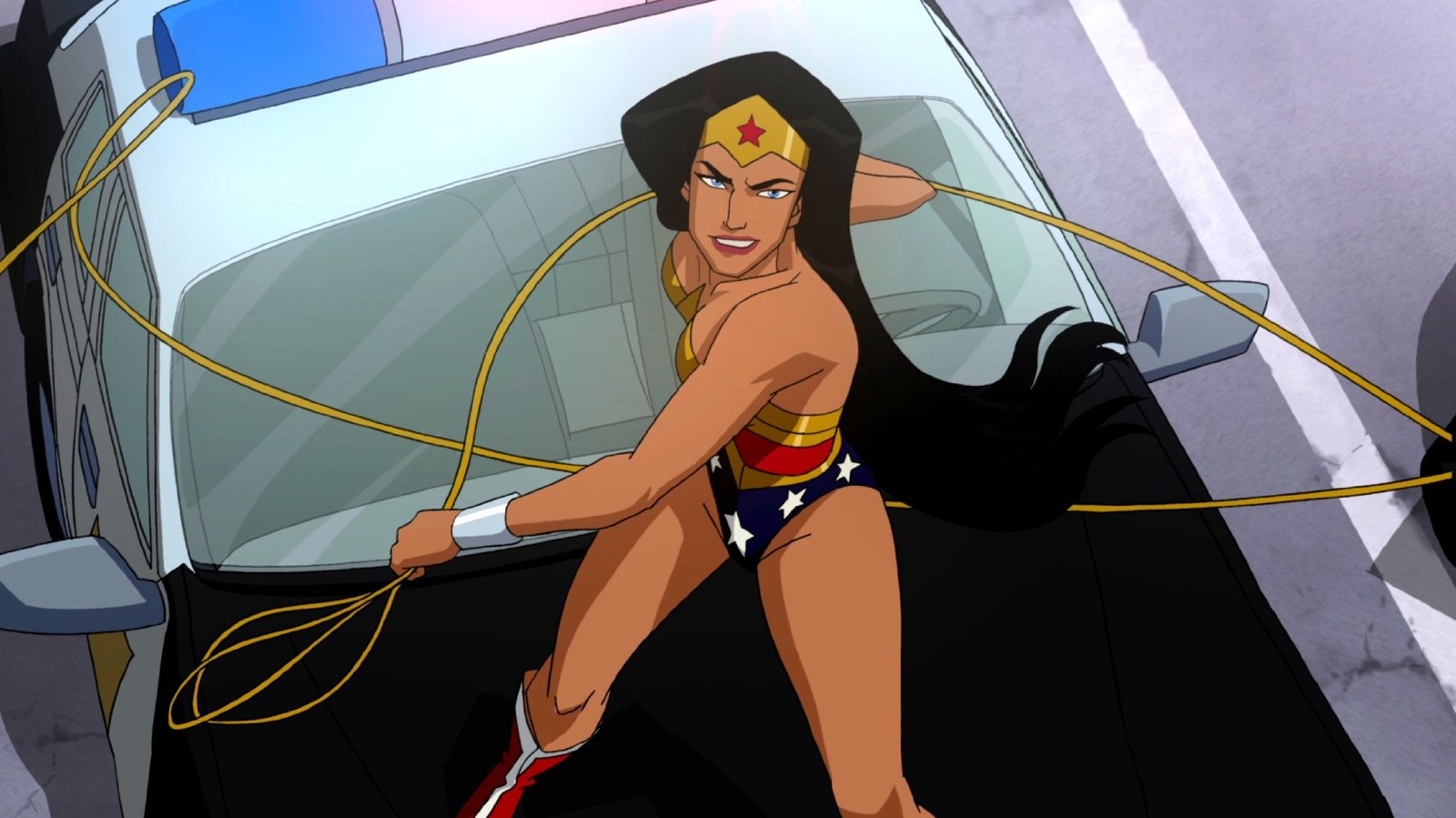 And in 2011, Adrianne Palicki (that's Tyra from Friday Night Lights) played WW in a TV pilot that never got made into a show.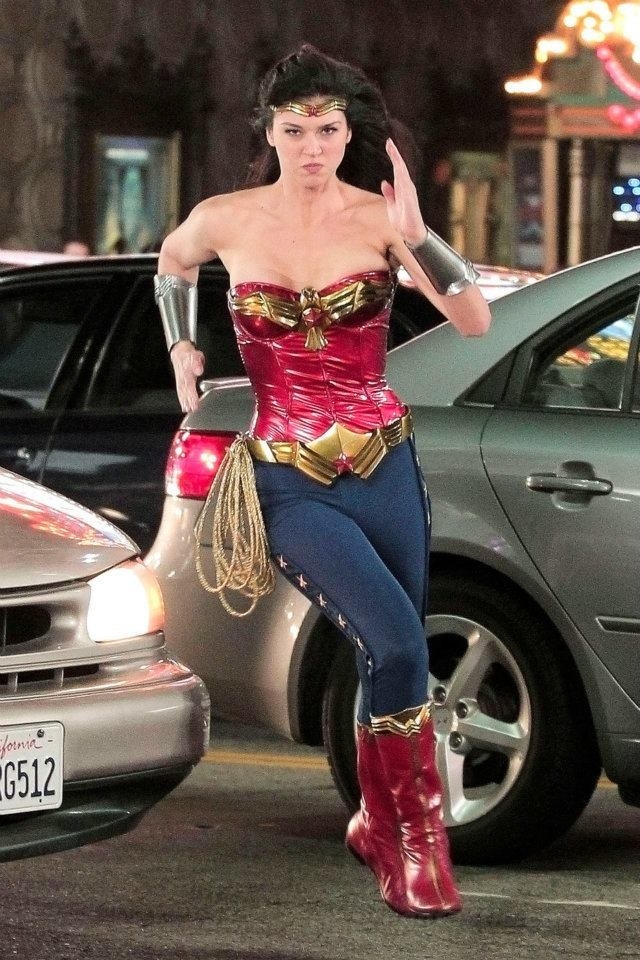 Which brings us back to present-day Gal Gadot-kicking-ass-Wonder Woman.
May we all aspire to such impressive levels of badassery.