Is your mom sending you tons of texts messages about the blizzard that's hitting the East Coast? YOU'RE NOT ALONE.
Moms are on high alert!
Even though you're totally an adult and can obviously take care of yourself.
They also feel your pain.
Really, they are very concerned...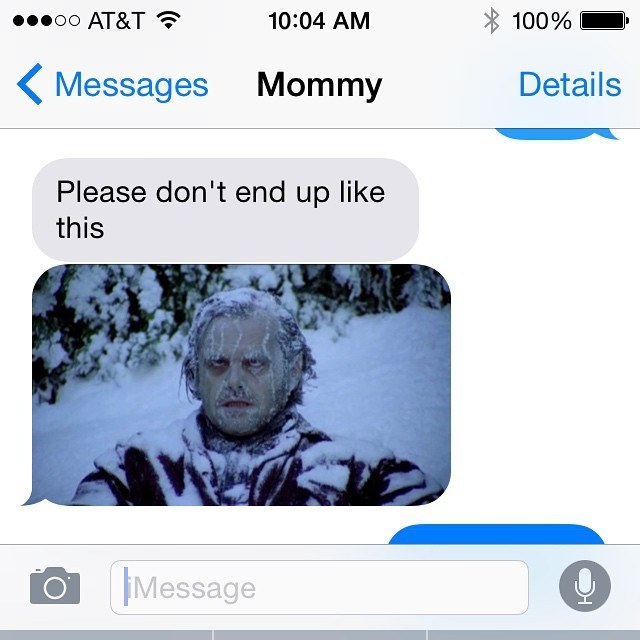 ...for your shaving habits.
And wondering how well-stocked your wine bar is.
Really, it's mostly about the wine.
While you're all freezing in New York, your mom's all ~chilling in Miami~.
Or Cali.
Though some moms are right there suffering with you.
Plenty of moms are just straight up freaking out.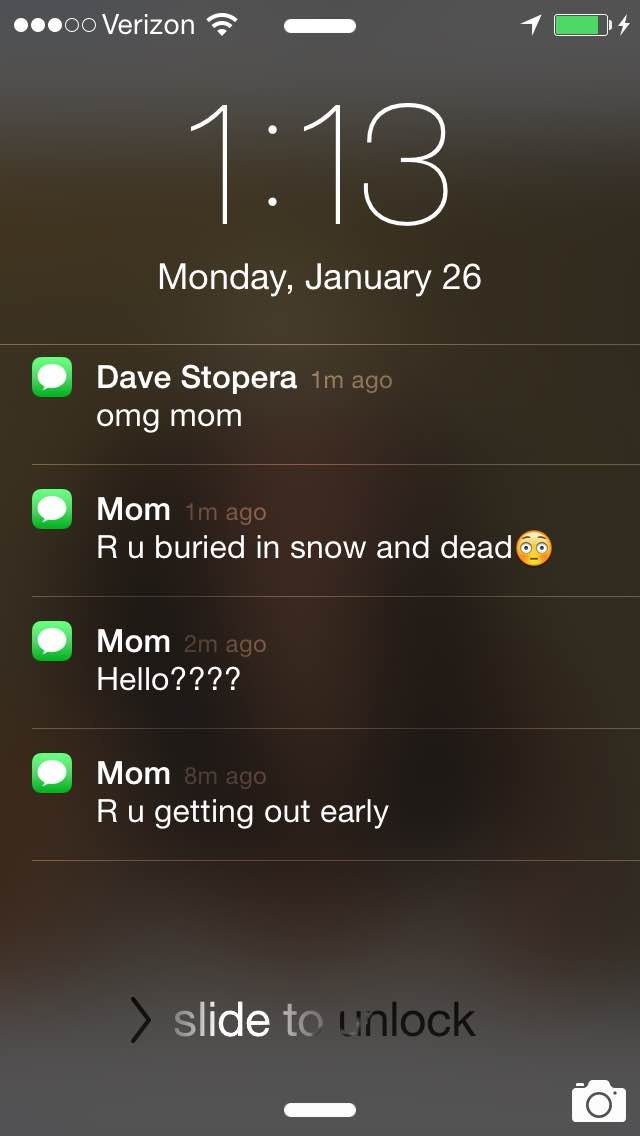 And they're PRETTY SURE you've never been to a supermarket before.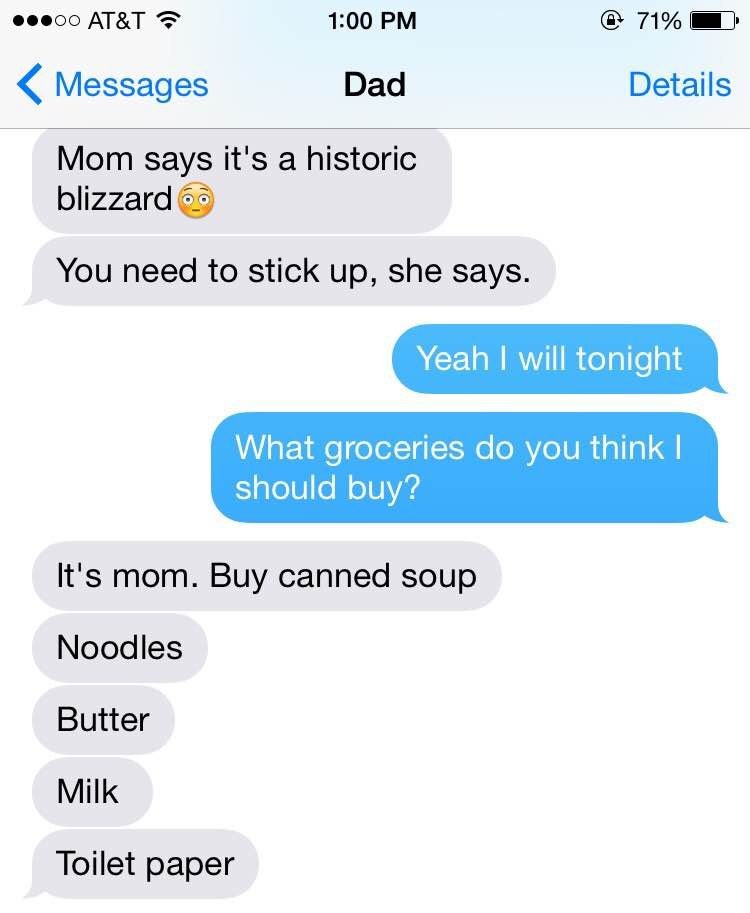 Or are even AWARE YOU'RE IN A BLIZZARD.
HAVE YOU EVEN BEEN OUTSIDE BEFORE?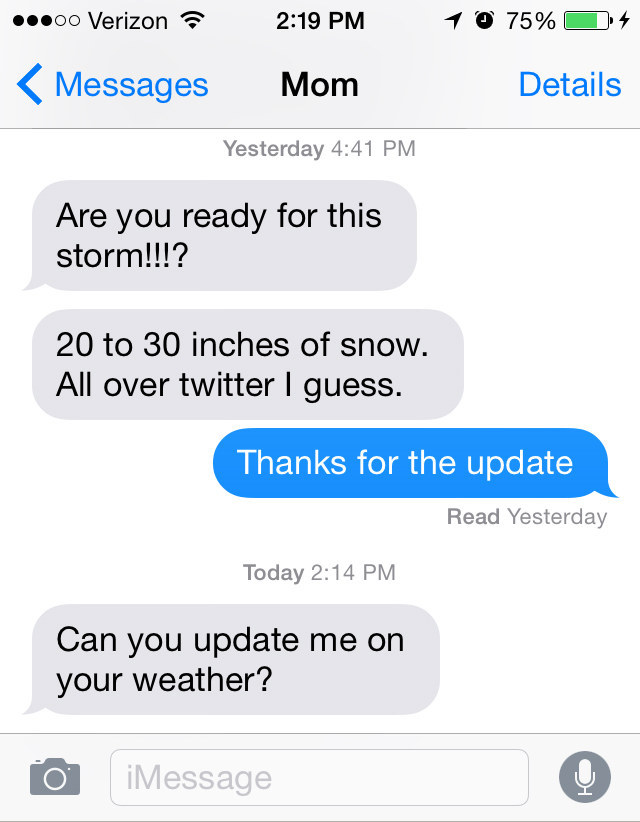 Others sent along ~cool mom jokes~.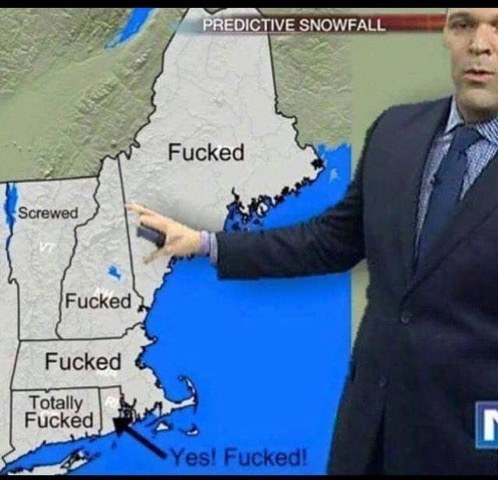 ~hilarious~
This mom is a straight up Weather Channel fanatic.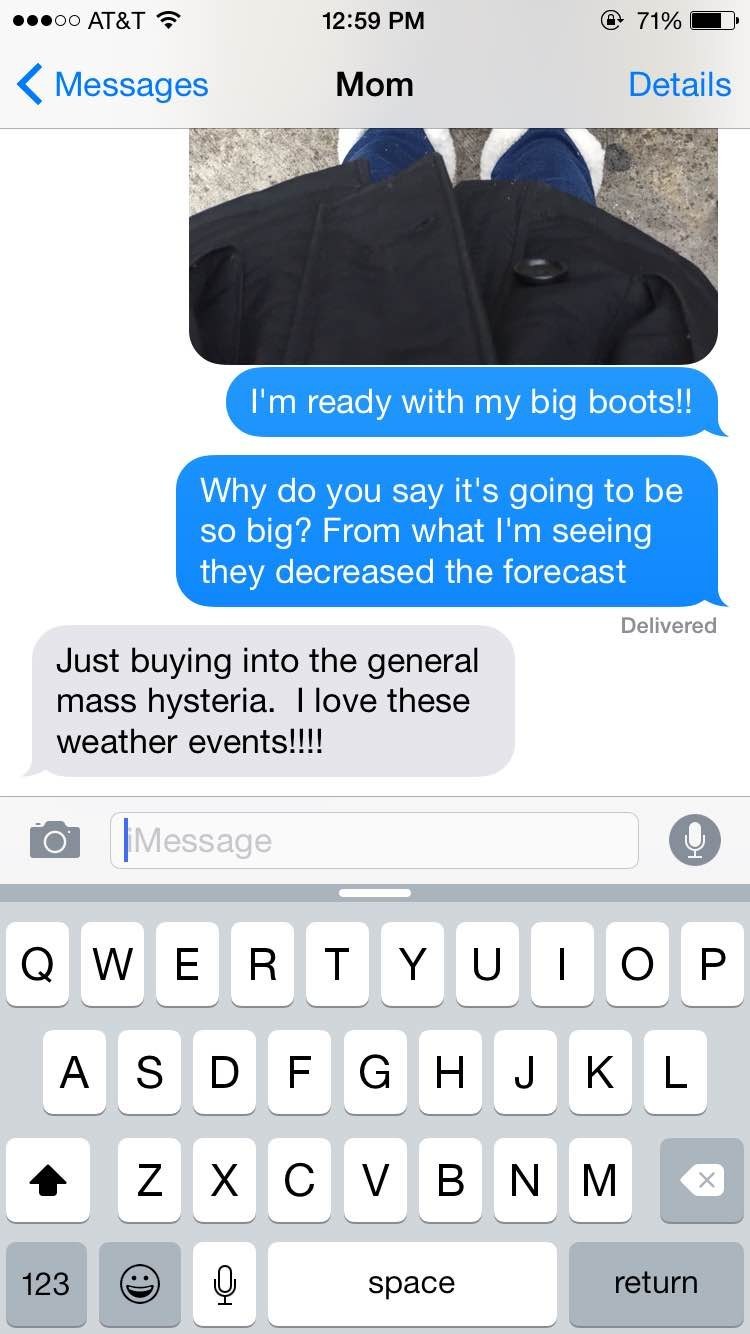 But you just have to let 'em do their "Mom Thing."
And we'll weather the storm together.
Did you get a blizzard text from your mom (or dad or other relative?). Share it in the comments!