"Elle" Magazine "Discovers" Timberland Boots 20 Years Late
*SMDH*
The latest proof that fashion mags can be clueless cultural appropriators? An article from Elle heralding the new Timberland boot craze. "All cool girls are wearing Timbs, from Cara Delevingne to Rihanna to Gwen Stefani." writes Elle's Danielle's Prescod. "I know that they're about to explode. They. Are. Happening."
And babies love them too. "Now that stylish babies North West and Blue Carter have been spotted in Timbs—and they just learned how to walk." EVEN BABIES.
Except Timberlands ALREADY happened—20 years ago—and have been a mainstay of hip hop fashion. And Prescod doesn't acknowledge that at all.
PLUS, they've been a workwear brand for even longer than that.
Instead, Prescod "Columbuses" the Timbs — pretends that she's the first one to ever discover them.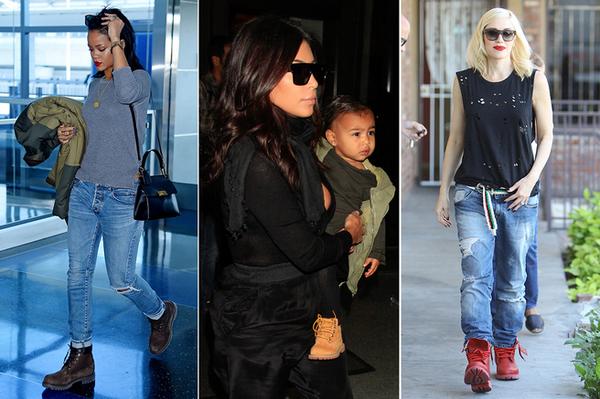 Which of course prompted the amazing Twitter hashtag #EllesNextHeadline, chronicling a bunch of other potential Elle discoveries.