This is 17-year-old James Charles. This past October, he was named CoverGirl's first-ever male spokesperson.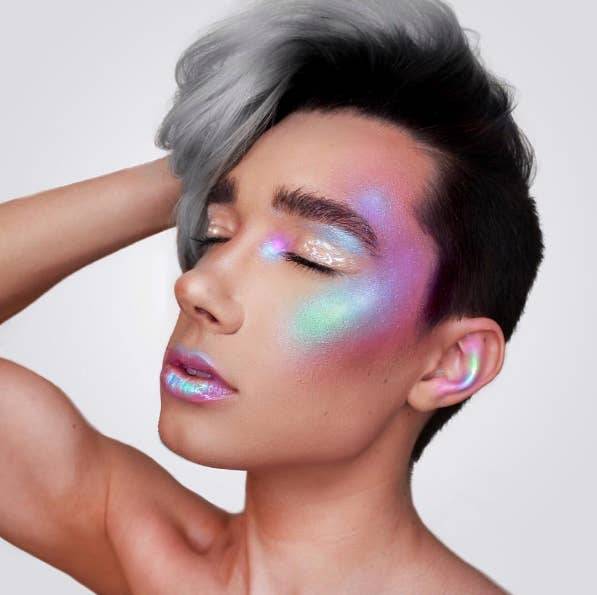 This week, though, Charles got into trouble after tweeting a controversial "joke" about Ebola.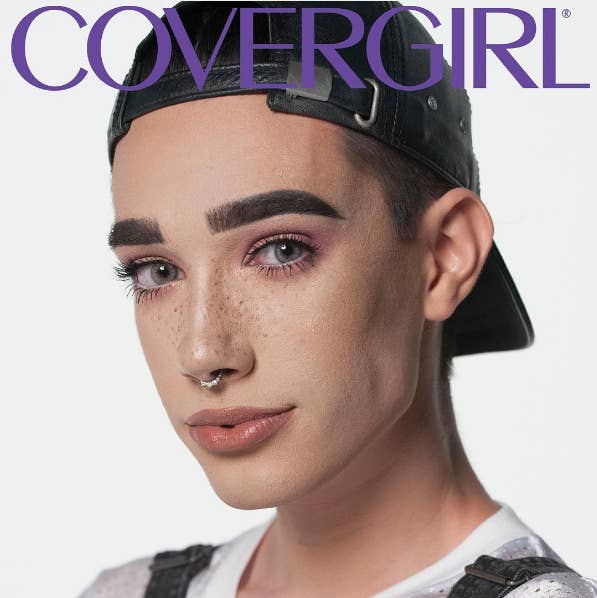 On Wednesday, in a now-deleted tweet, Charles joked about "going to Africa" and how he'd be in danger of contracting Ebola.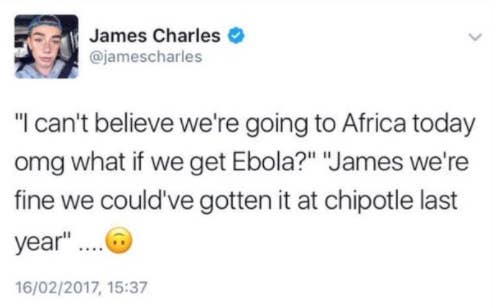 When people called him out on the tweet, James initially got defensive. He later took down this tweet as well:
A day later, Charles tweeted a quick apology...
...followed by a longer Notes app apology.
Here's the text of his tweet:
"Okay, I'm NOT going to post a bullshit apology. I was told what to say and that's not how an apology should work. I am extremely sorry for my tweet and I feel like shit for saying it. I am traveling to Africa today with a few friends for a school trip, ironically enough, it's an educational trip because we all know very little about the country but are eager to learn. I am aware that the tweet was extremely offensive and degrading. I posted it to make fun of my friend's mistake, but did not think about what the tweet as a whole was implying. It was never my intent to offend anyone and I am sorry. As a white cis male, I recognize my privilege and would never want to take that for granted, but I fucked up. I deleted everything before my plane took off, hoping that it would go away, which is completely the wrong way to handle problems such as this. I just landed a little while ago and am just now seeing to where this has blown up to and I don't want anyone to think I don't care or am not sorry. I could not see or say anything while in the air, I passed out and did not buy wifi. I feel awful for posting what I said. I understand why what I said was offensive and ignorant. I look forward to exploring the country and learning much more about the people and culture, because clearly I know very little and have a lot to learn."
He then followed it up with two additional tweets clarifying that he was traveling to South Africa, not just "Africa."
Some were quick to come to Charles' defense.
And felt Charles had learned from the Twitter debacle.

Others were calling for a boycott of CoverGirl in response to his tweet.

BuzzFeed has reached out to CoverGirl for comment.
UPDATE: A spokesperson for CoverGirl has issued the statement below.
"James Charles' tweet does not represent COVERGIRL's perspective. We agree his statements were inappropriate but appreciate that he has issued an apology. We are an inclusive brand and respect all people and cultures."