People have started meme-ing the crap out of a picture of Meryl Streep taken at the 2015 Screen Actor's Guild Awards.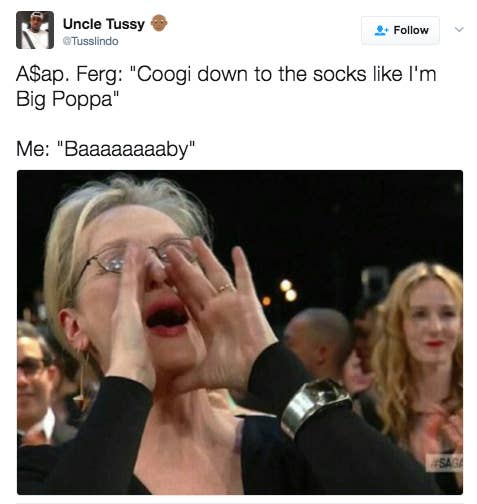 Streep looks just like everyone who's ever sung along to their fave song in the car.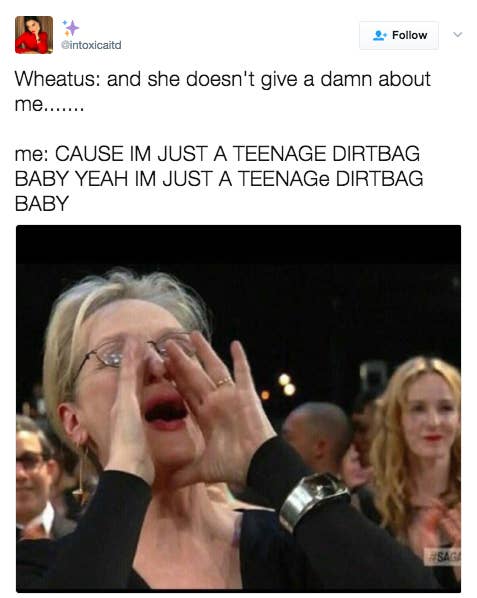 Or screamed the lyrics to their favorite track at a show.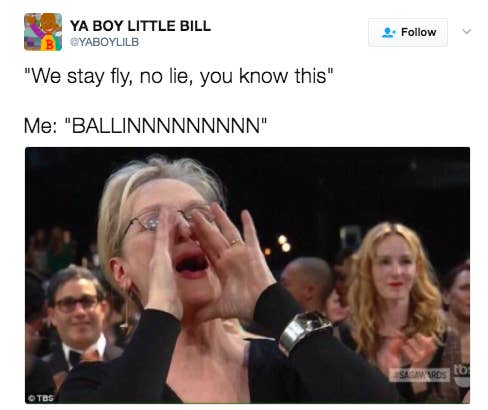 People are meme-ing Meryl to Sean Paul...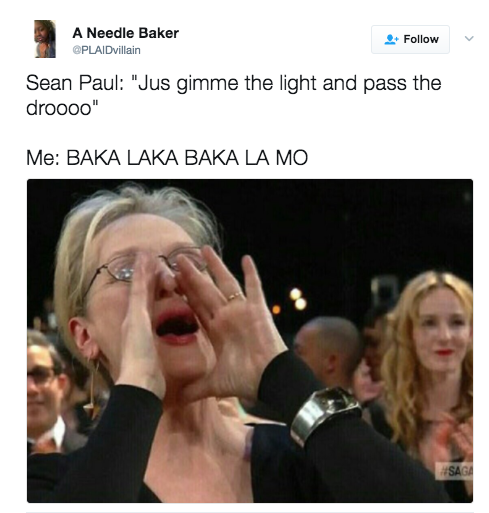 ...and Drake...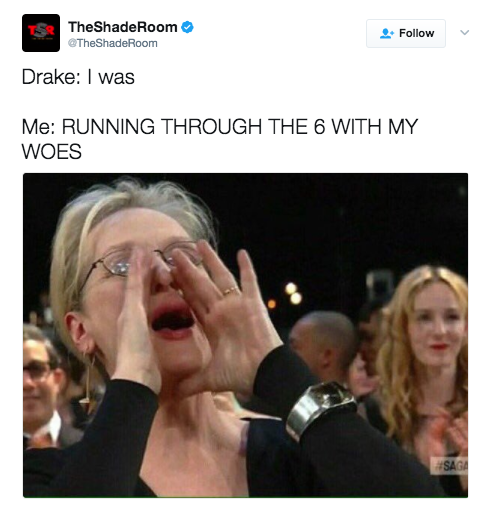 ...and Juicy J.
Here's Meryl shouting the wrong words to Alicia Keys' "Empire State of Mind."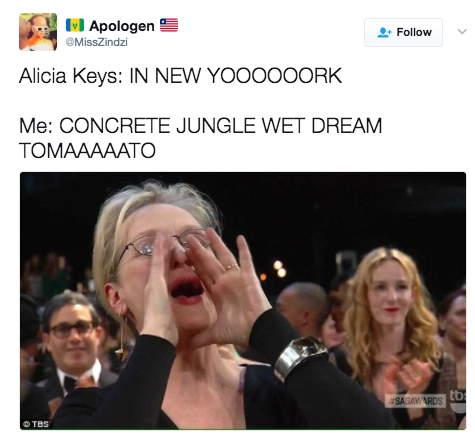 And singing along to In the Heights.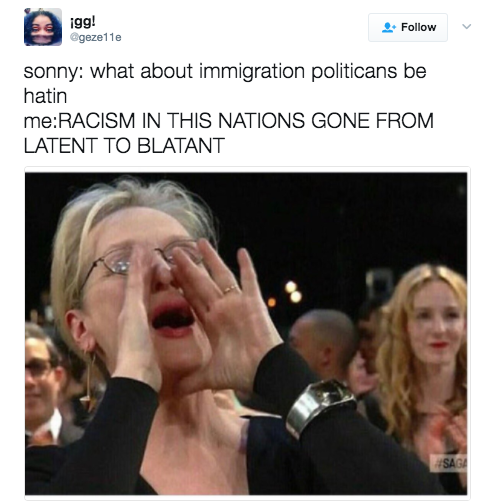 Here's Meryl shouting along to Aladdin.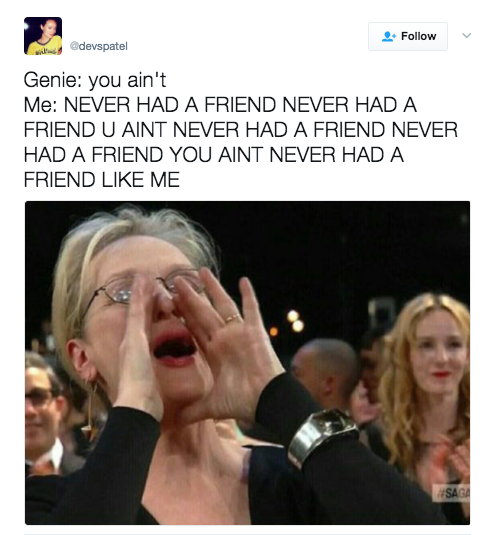 J.G. Wentworth commercials are also fair game.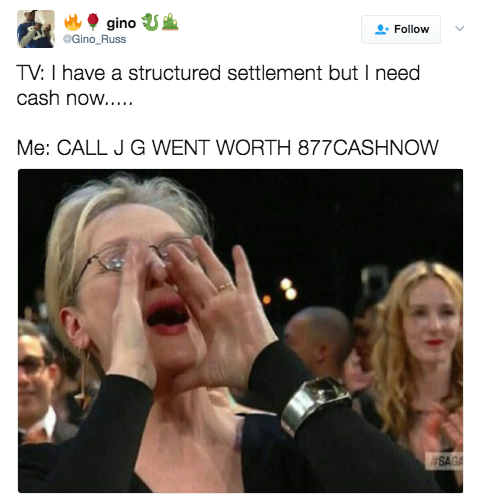 Here she is yelling your favorite Killers track.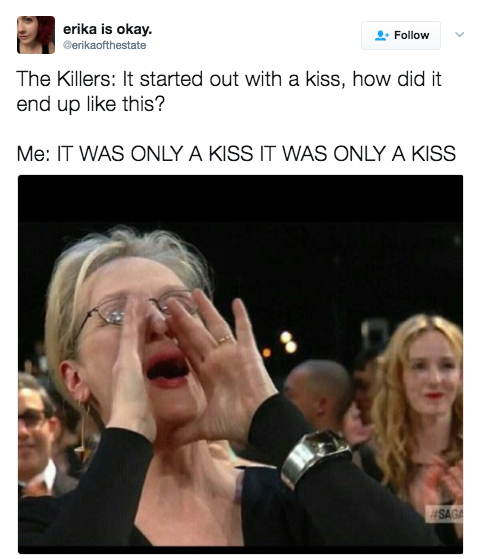 Singing along with a middle school class to Lil' John.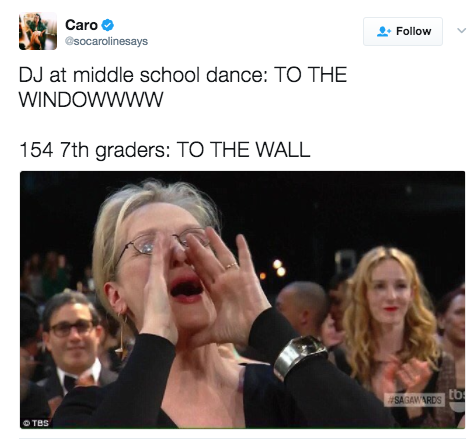 Doing call and response with Britney Spears.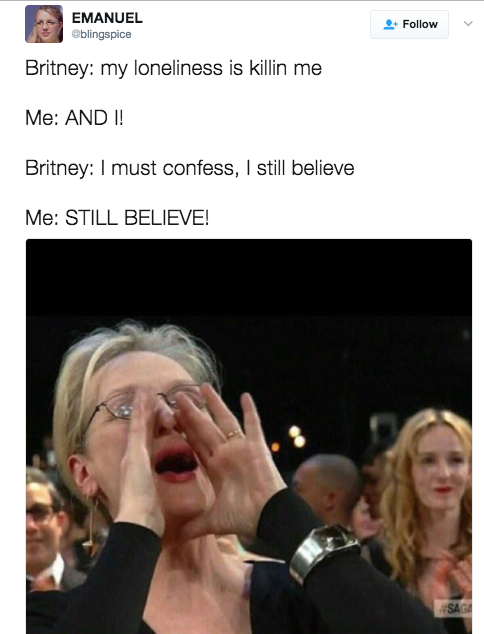 And finally, Meryl getting her life back to Beyoncé.