Do you consider yourself a beard aficionado?
A beard judge? A hallowed beard expert, if you will?
Then you DEFINITELY need to play BEARD DUEL. Beards go face-to-face against one another for supremacy. And you vote for your fave. THAT'S IT. HOURS OF FUN.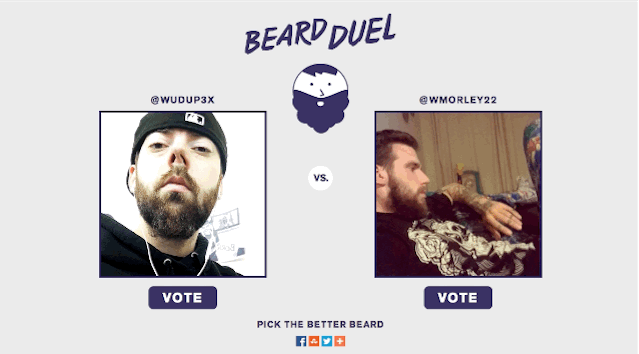 Some of the most popular, highest voted photos? This guy.
This guy.
And this guy, who understands the power of a beard-pizza combo.
If you have a beard of your own to submit, simply add the hashtag #beardduel to your Instagram photos.
BuzzFeed Life has reached out to the creators of this gloriousness for comment.