As you've ~probably heard~, the Babadook, from the 2014 horror film The Babadook, is this year's latest and greatest GAY ICON.
And honestly, we are soooo here for it.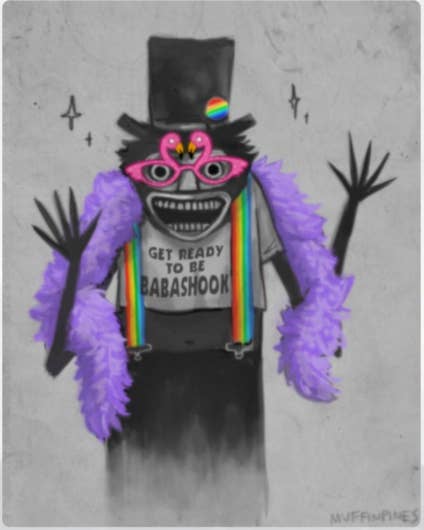 Given his newfound status as a queer icon, the 'Dook had to make a strong showing at this year's Pride parades.
And generally being the fabulous gay icon that you need and want.
Is there anything more inspiring?
Terrifying and sexy all in one.
Keep on slaying, Babadook.