Alexander Wang's H&M Collection Is A Dystopian Sports Nightmare
Welcome to the Terrordome.
Alexander Wang debuted his new athletically-inclined collection for H&M last night.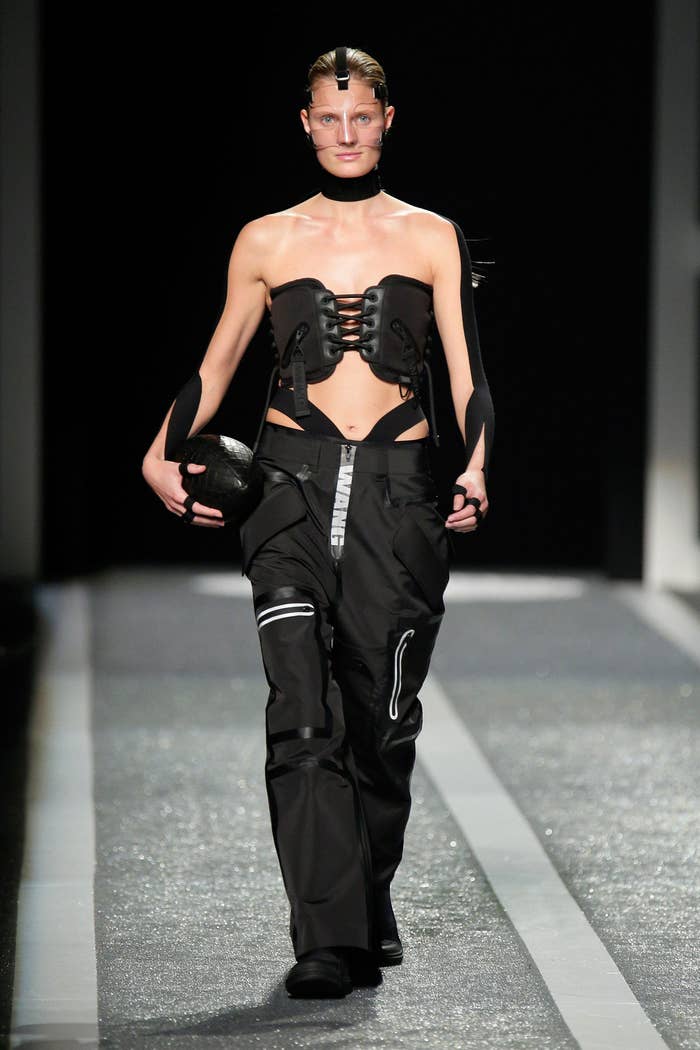 Models sported tons of muscle tape "tattoos" and accessorized with boxing gloves, lacrosse sticks, and helmets.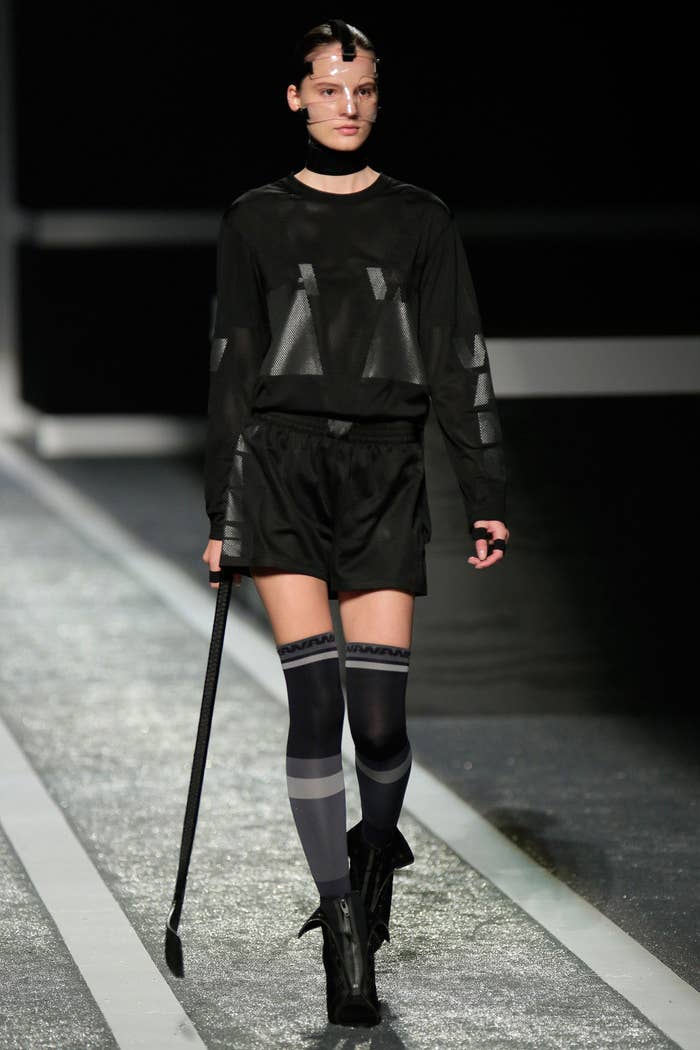 Wang said the collection was inspired by "sports at night."
So presumably it's meant to be worn up in the clurb and out to the gym.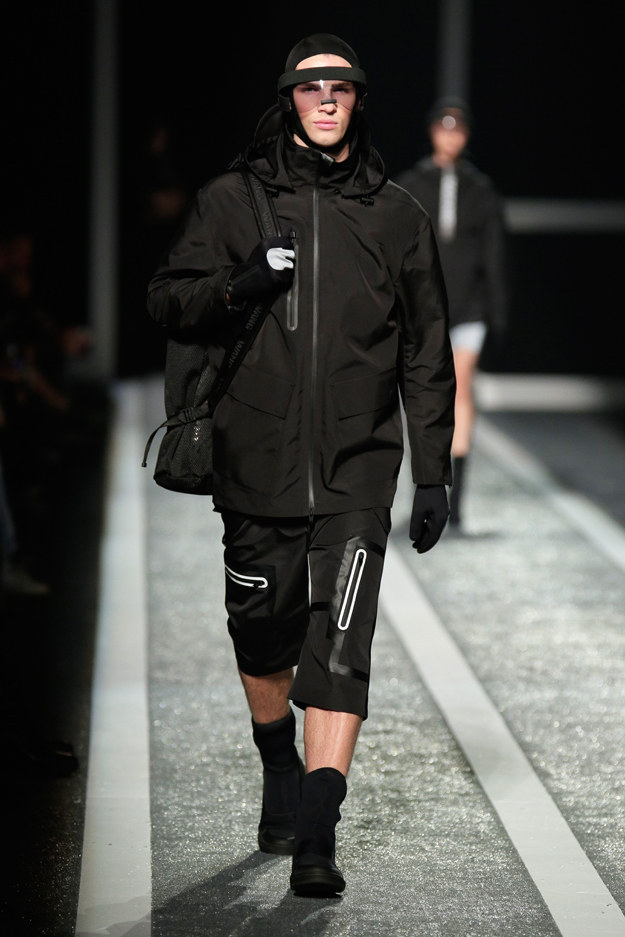 What sport might you play in these outfits tho?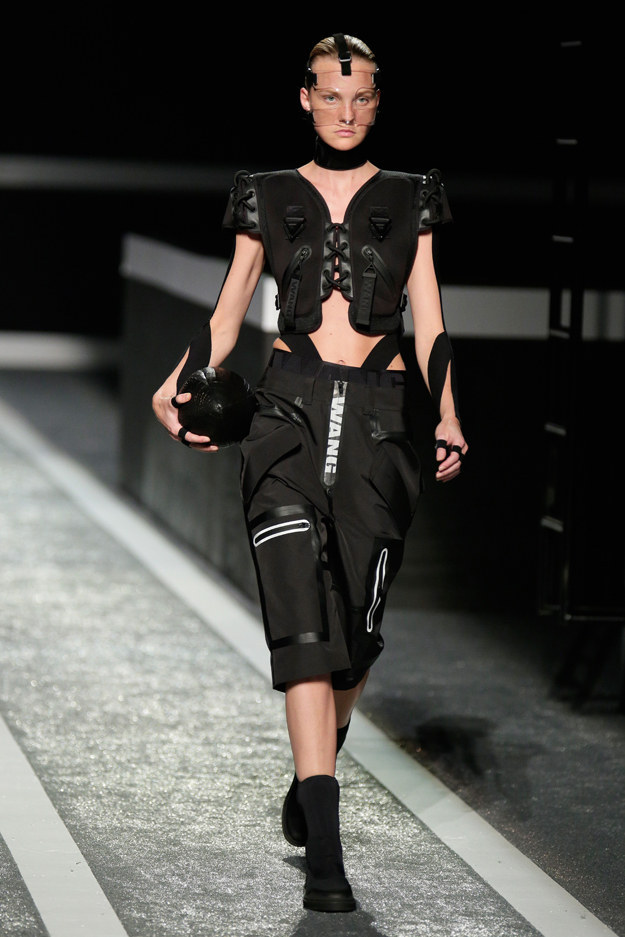 Space ball spiking.
Competitive explosive detonation.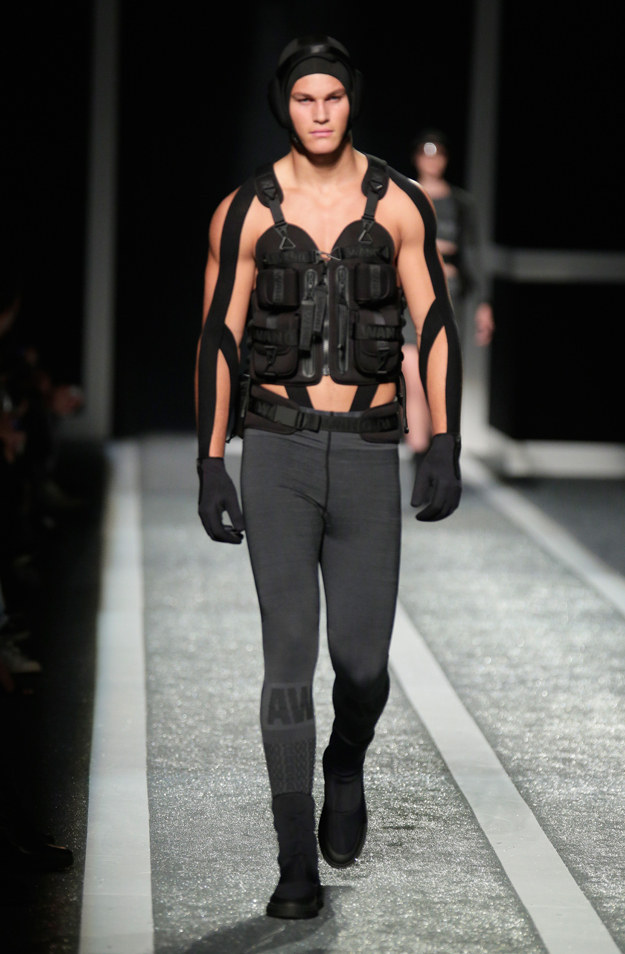 Gross stuff touching.*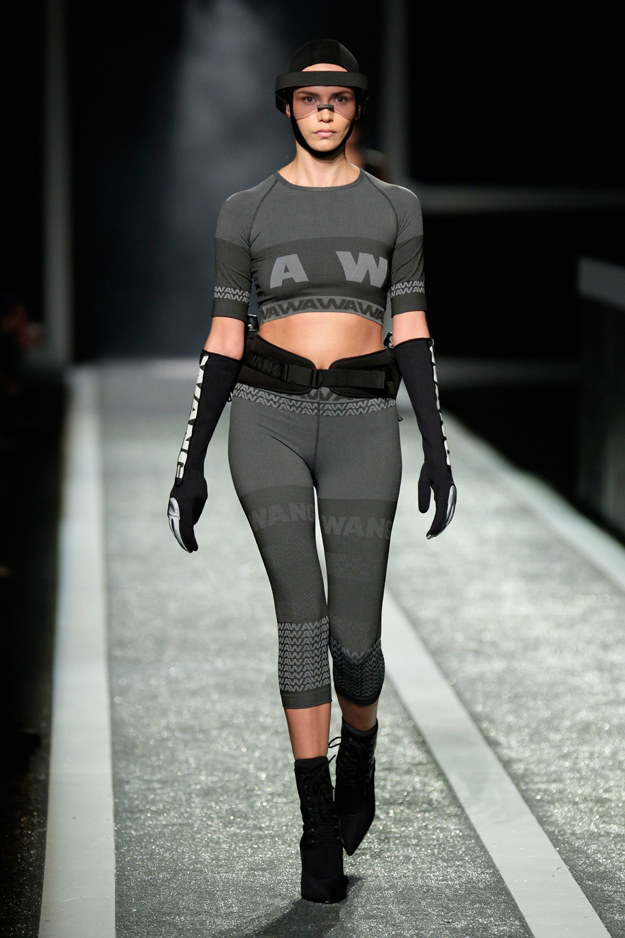 Extra arm boxing.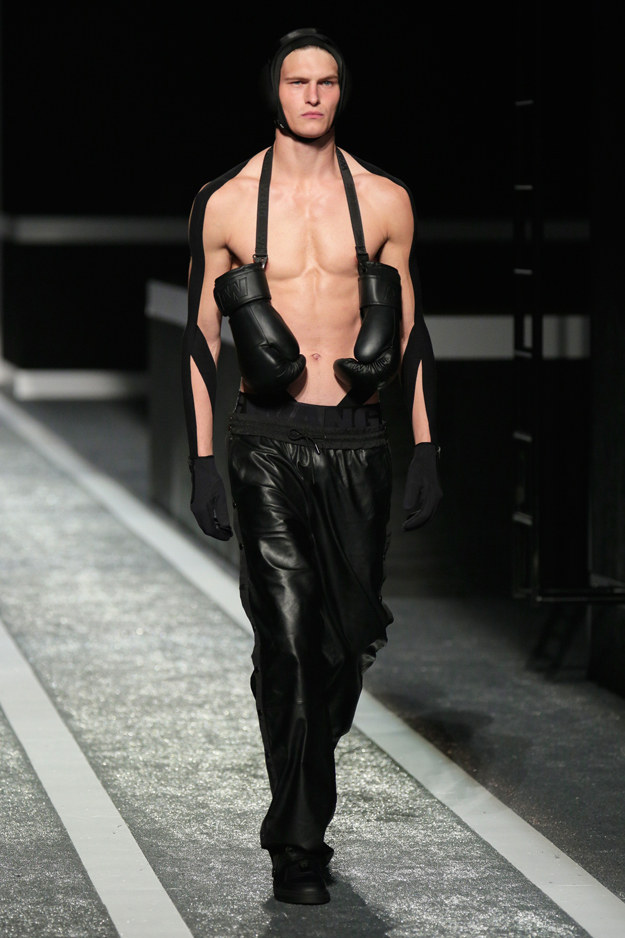 Face caging.
Boob shelfing.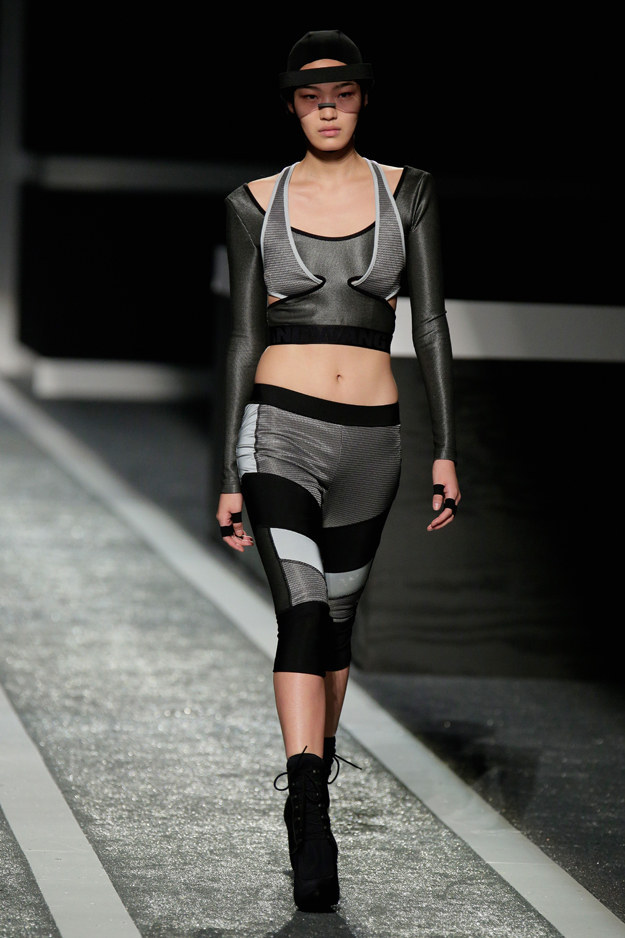 Head grabbing and tossing.
Deep sea on-land diving.
Protective walking.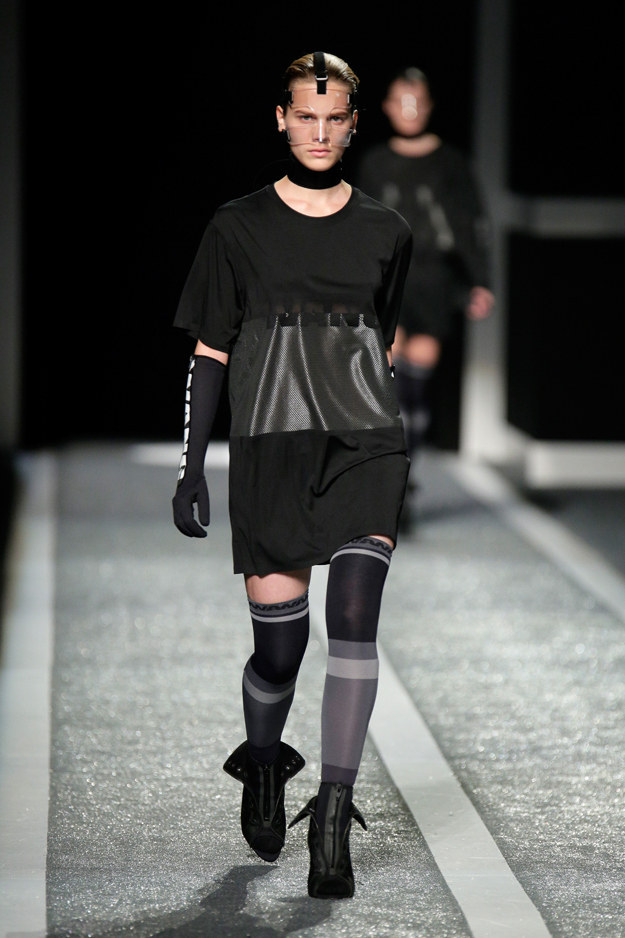 Angry face-making.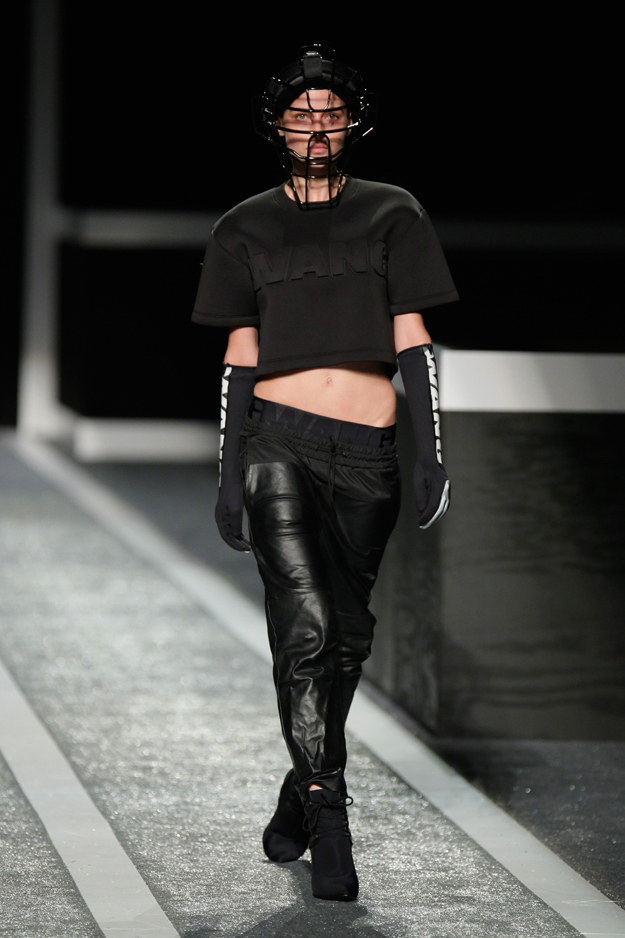 Competitive clashing.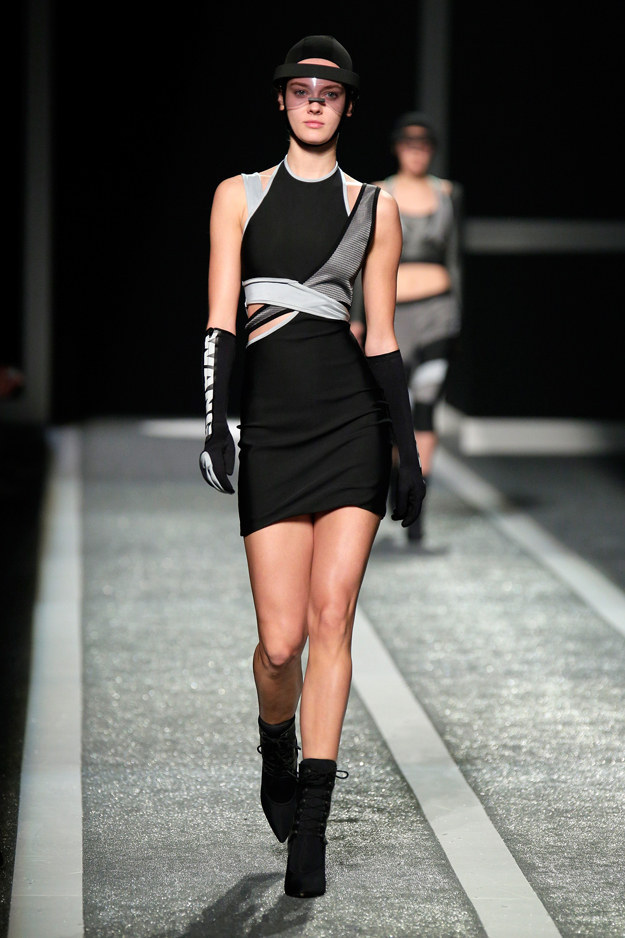 Abdominal shelf battling.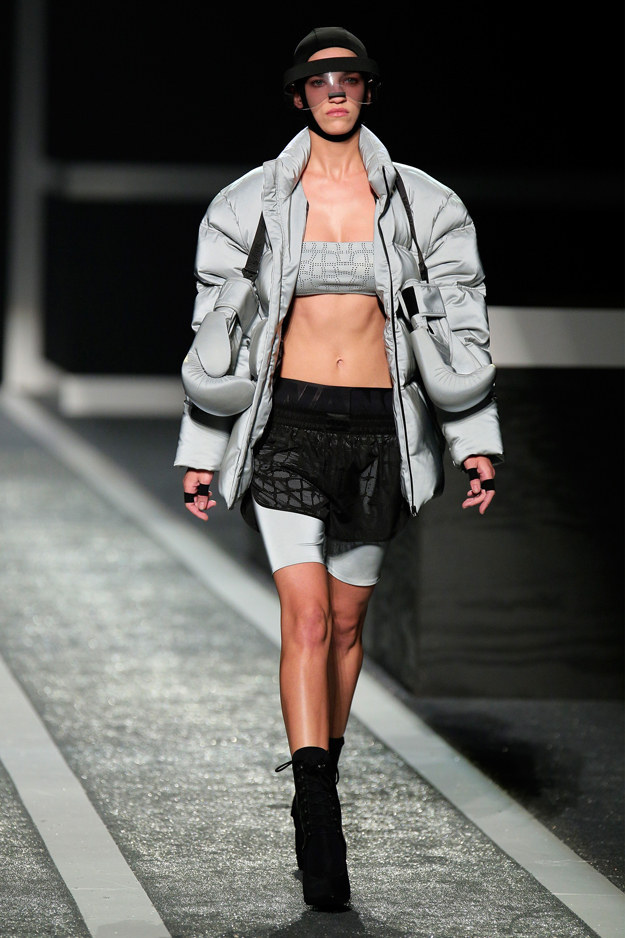 Hip-checking.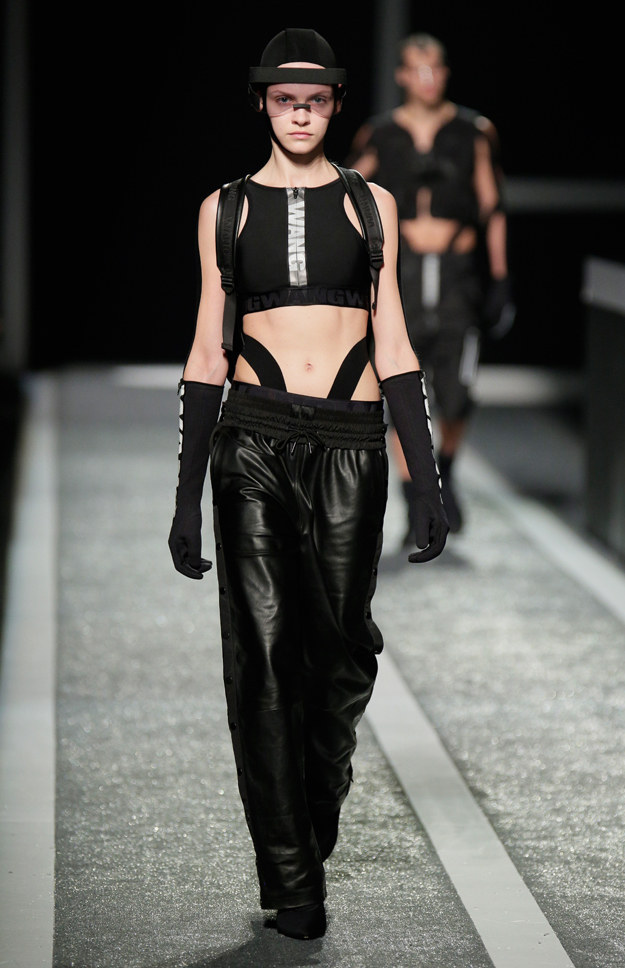 Competitive pouting.