Benita Abraham of Long Beach, California, wanted to celebrate her new job and poke fun at cliche Facebook engagement photos. So she set up an engagement photo shoot WITH her job offer.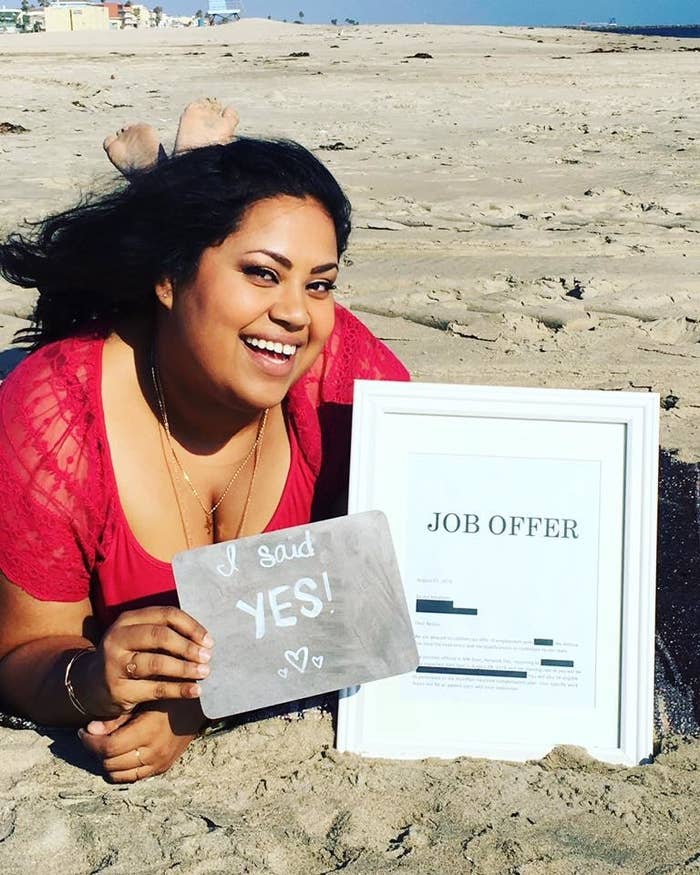 The 37-year-old spent seven months on the job market before finding her dream gig in health care administration, she told the Huffington Post.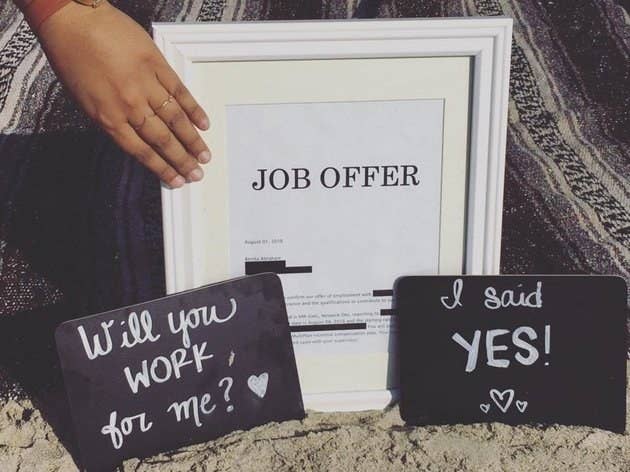 And she had the perfect caption for the photo series:
"So excited to share my happy news with my FB family!
I finally found my soulmate, my perfect match, my boo. After 7 long months, I found the perfect job with a company that truly cares about its employees and one I will learn so much from.
#employed #myboo #loveatfirstinterview #LTR #careergrowth #perfectmatch #photoshoot #notjustforbabiesmarriagesandbirthdays #workin9to5"
She created the photo shoot because "I really wanted to share my good news with friends and family in a fun, creative, and silly way that reflects my personality," she told the Huffington Post.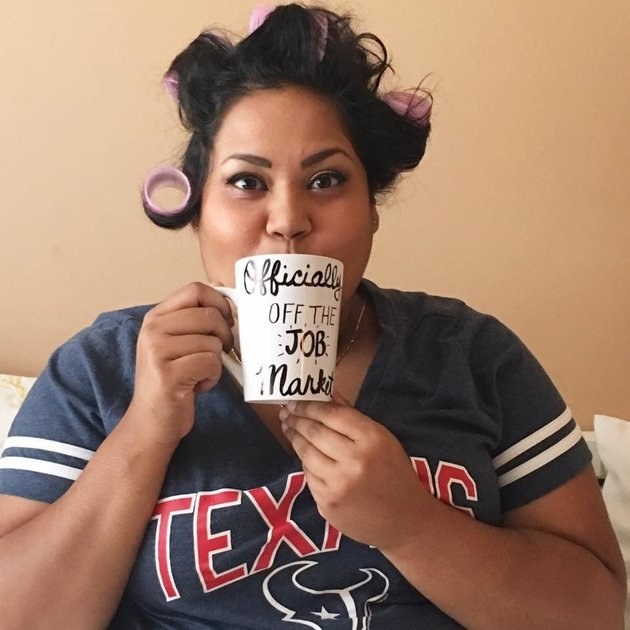 Abraham chronicled her job "love story."
And even popped the question herself — to a potential carpool partner.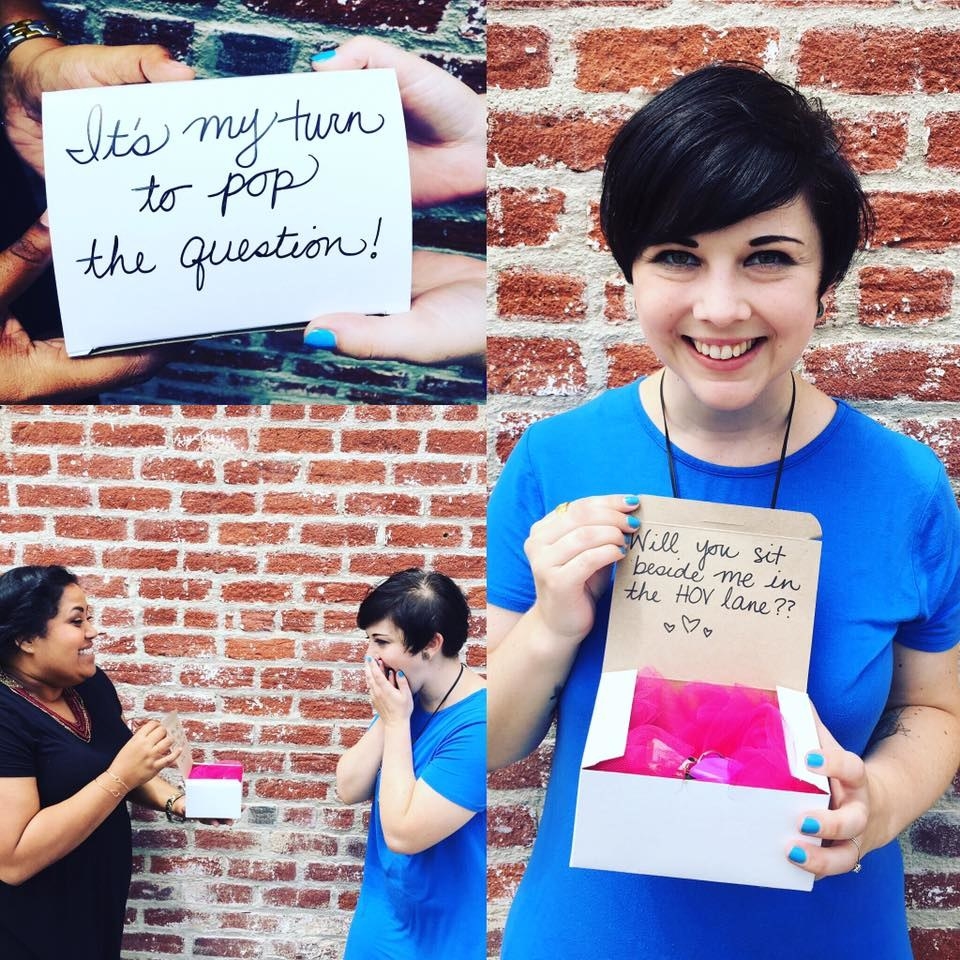 Here's Abraham staring lovingly at her first pair of work shoes.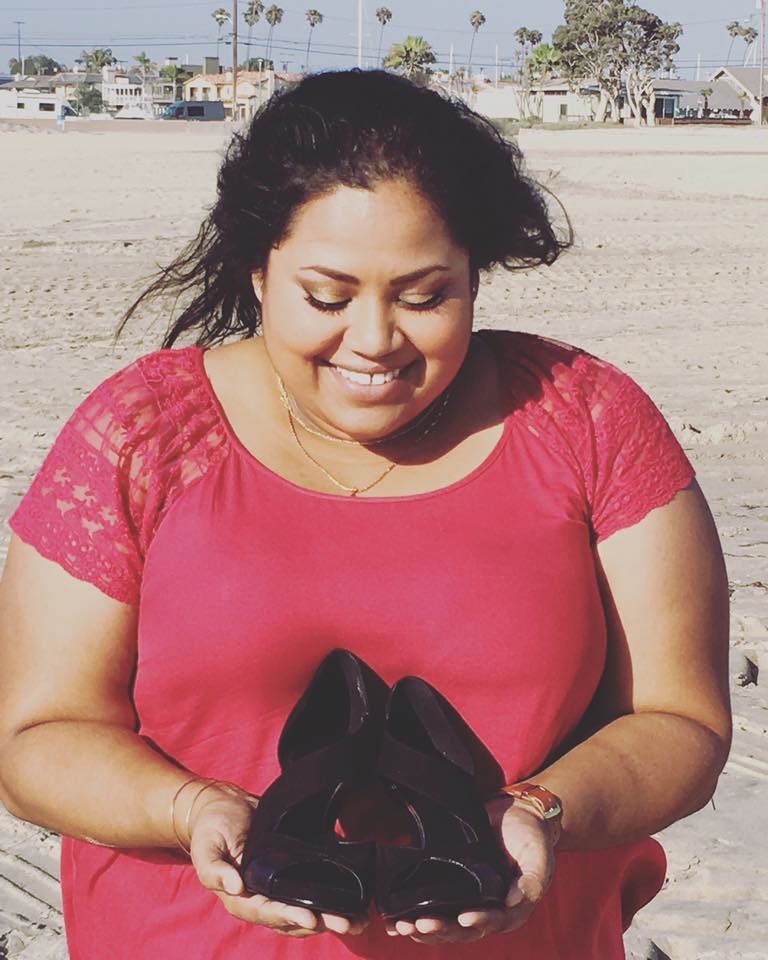 And enjoying a beach day with her job offer.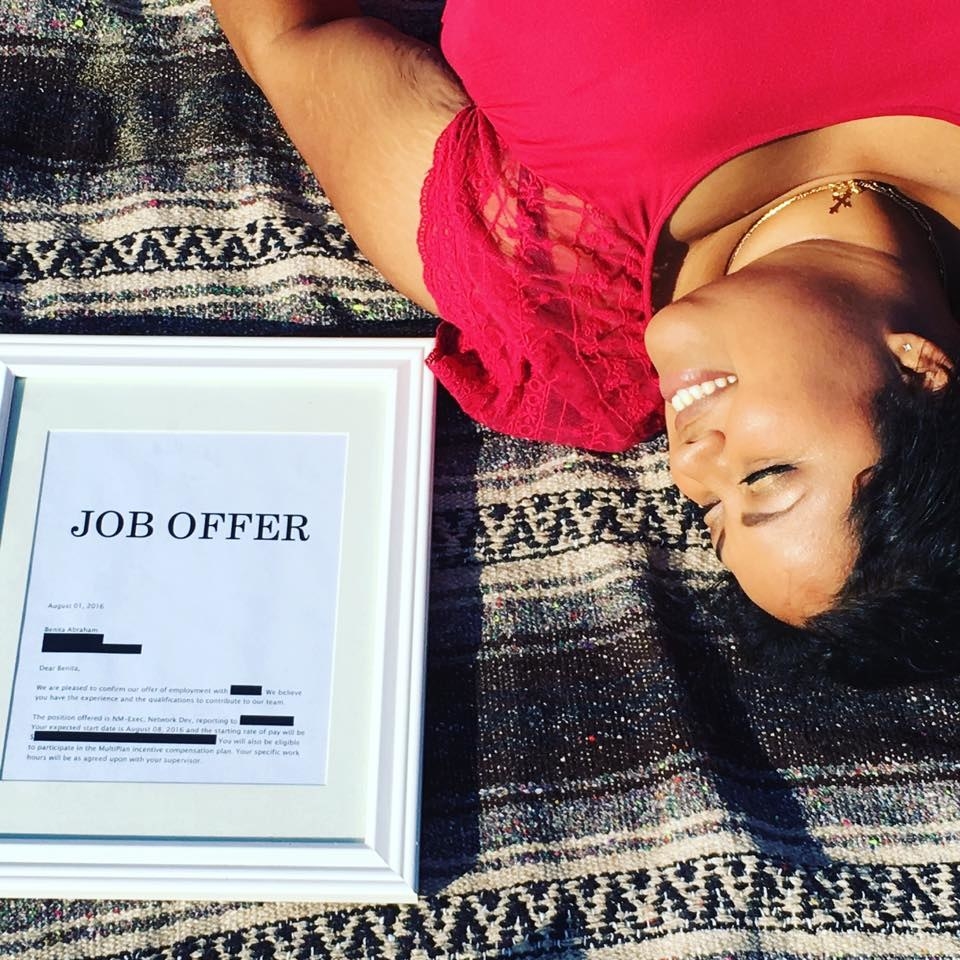 Abraham started her new job this past Monday, and told ABC News she's already loving it. "I learned so much, and it was just a half day."