This is Tatum Boos and her "unicorn" Juliet.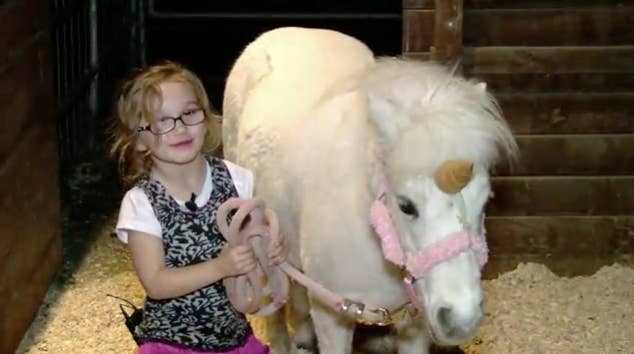 OK, so Juliet isn't actually, technically, a unicorn — she just plays one in photos.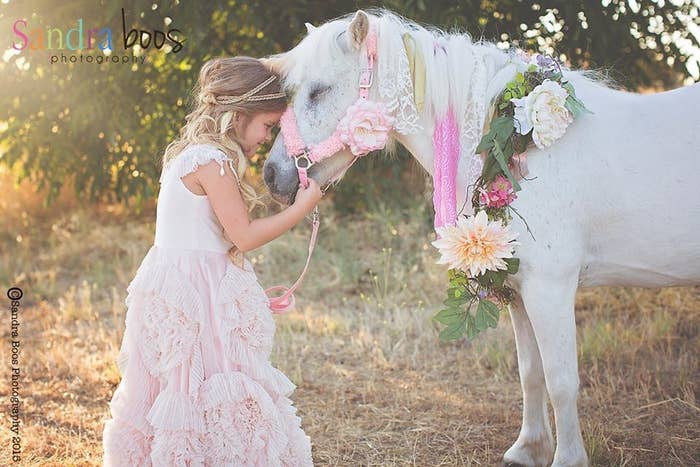 Photographer Sandra Boos, of Madera Ranchos, California, got the pony for her 5-year-old daughter Tatum a year ago, and often incorporates the dolled-up white "unicorn" into her photo shoots.
On Wednesday, the 300-pound pony was decked out in her unicorn finest for a photo series when she accidentally broke free from her rope and TOOK OFF.
"She went through 13 orchards and five miles," Boos told BuzzFeed. "It was crazy. The sun started going down and it started getting dark."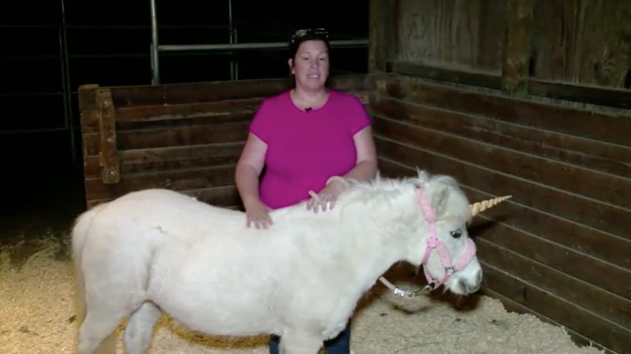 That's when Boos called in the highway patrol. "She's all white and she's small, which made finding her difficult. The highway patrol called in a helicopter and they actually used infrared heat to find her."
Boos said she had to laugh as she overheard the highway patrolmen say, "Please be advised the unicorn is in custody."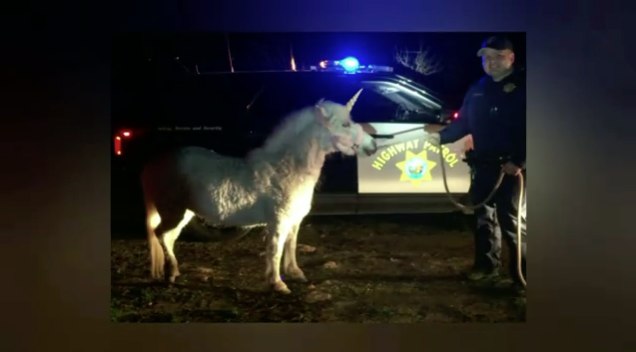 While it was the highway patrol who eventually caught the pony, Boos said it was a community-wide effort that really made the difference.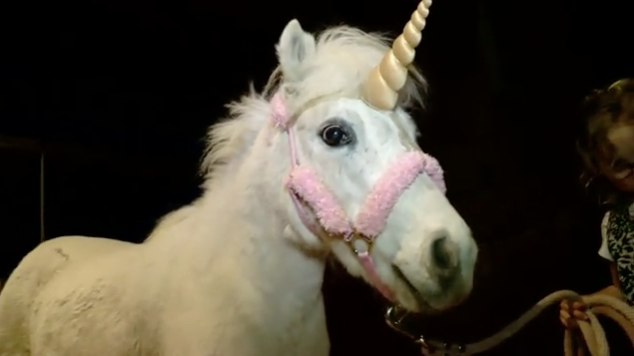 "We had people stopping traffic," Boos told BuzzFeed. "And people came out from a horse rescue." It was actually Boos' friend Renee who helped to corral Juliet after she was located.
Boos' daughter Tatum was especially ecstatic to have her pony back home. "The first call I made when they found her was to my husband to let our daughter know. She was in tears."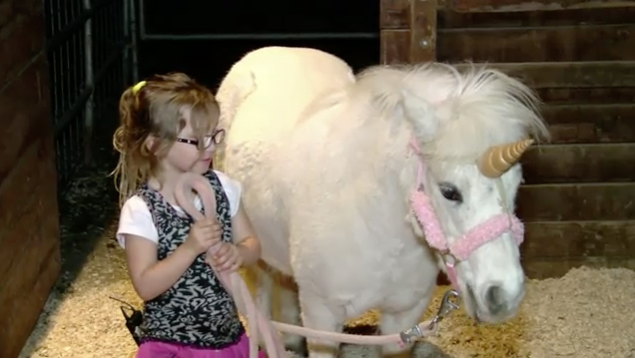 FWIW, Juliet WAS punished.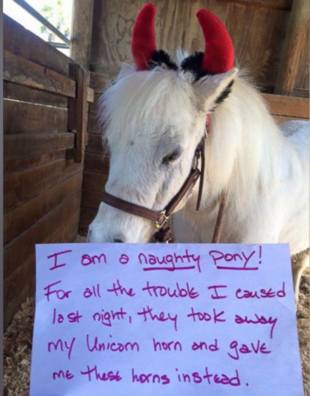 You can watch Juliet's entire harrowing story here: