A couple recently got married at the Mystic Aquarium in Mystic, Connecticut — and had a surprise guest. This beluga whale popped up in their wedding photos.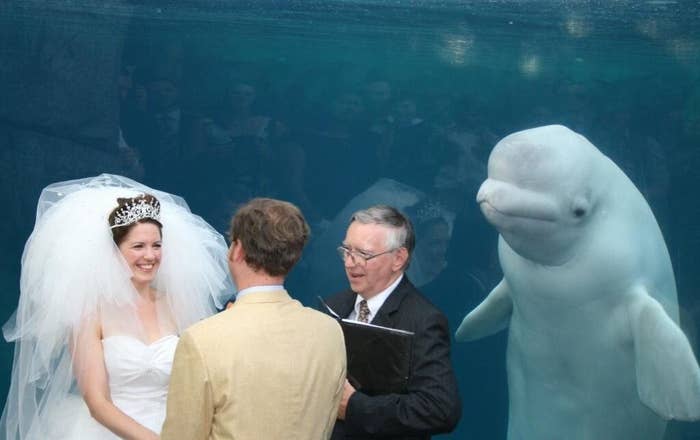 "I'm sorry Mindy, we don't choose who we fall in love with."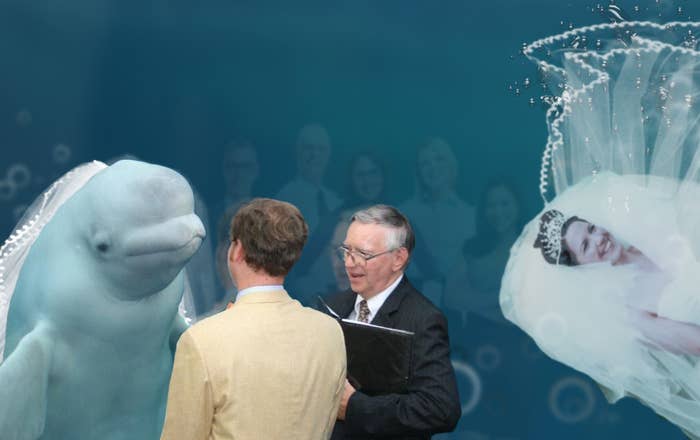 One user changed out the minister.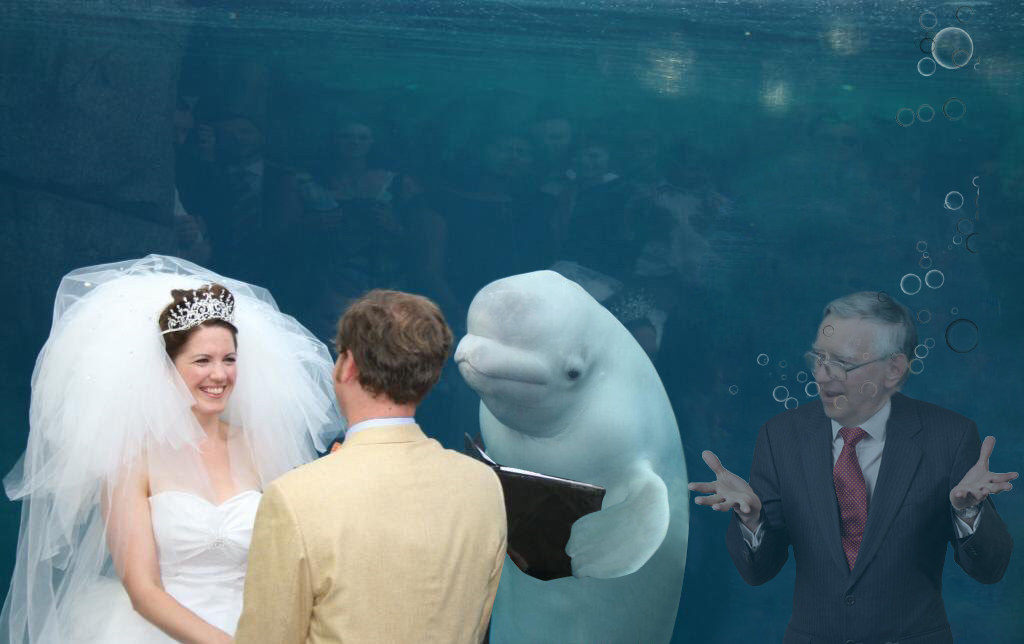 And someone else changed out the bride.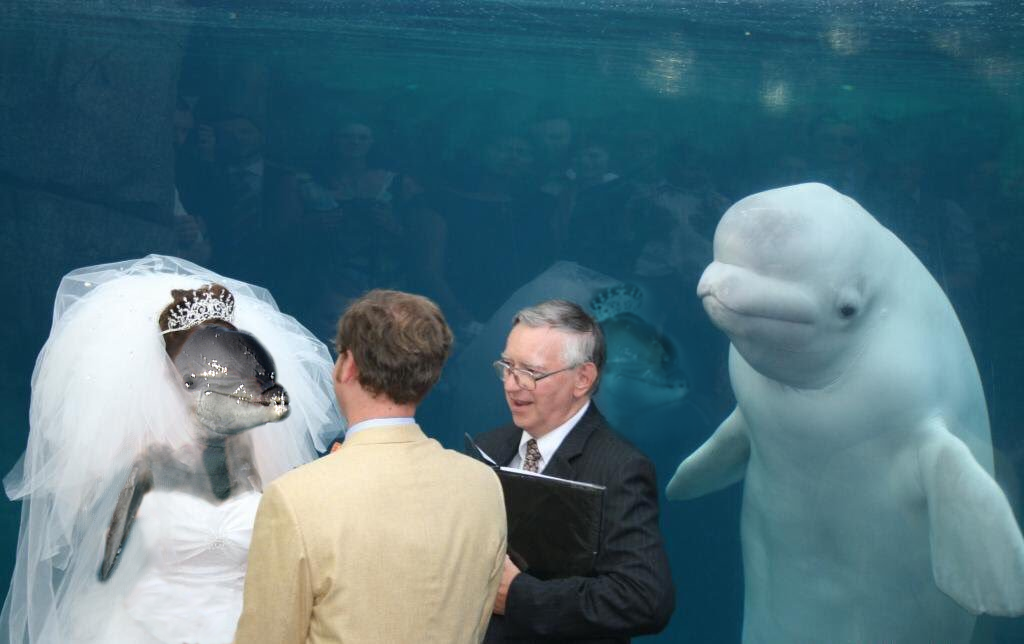 Here's that whale at her day job.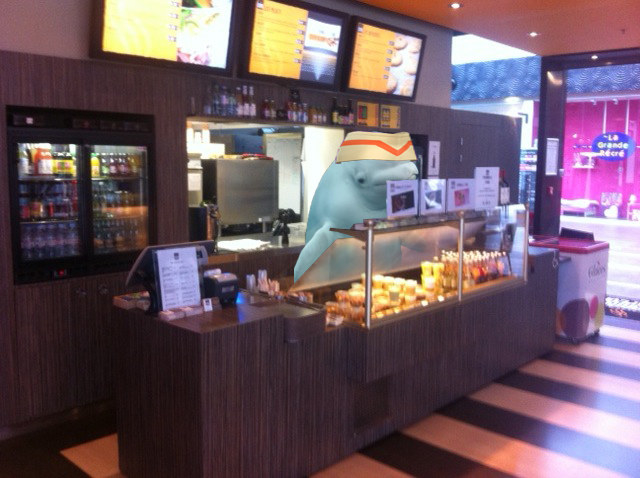 And her night job.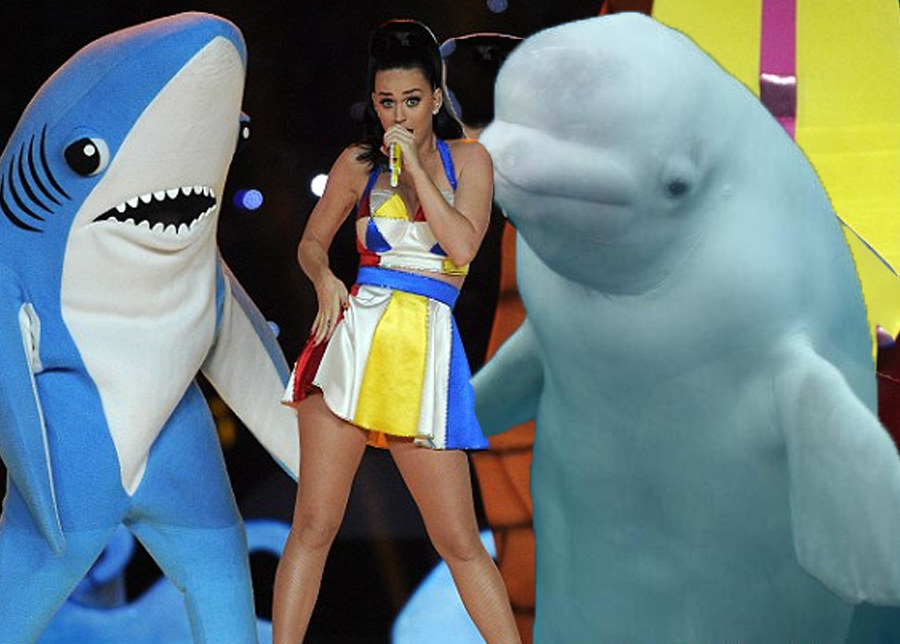 Here's the beluga embarrassing the hell out of everyone.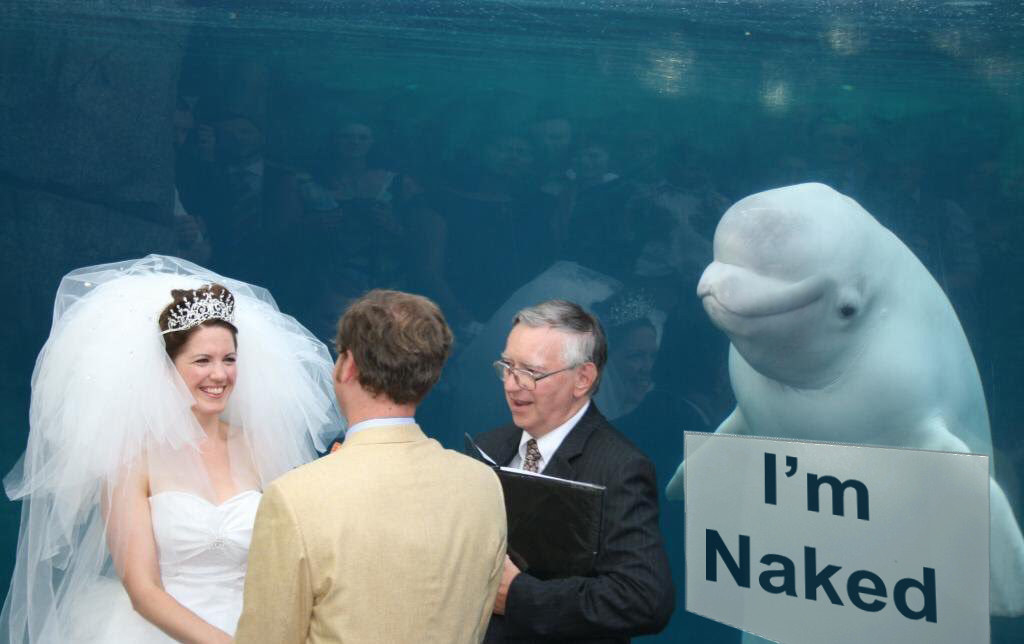 And here's the whale with her entire extended family.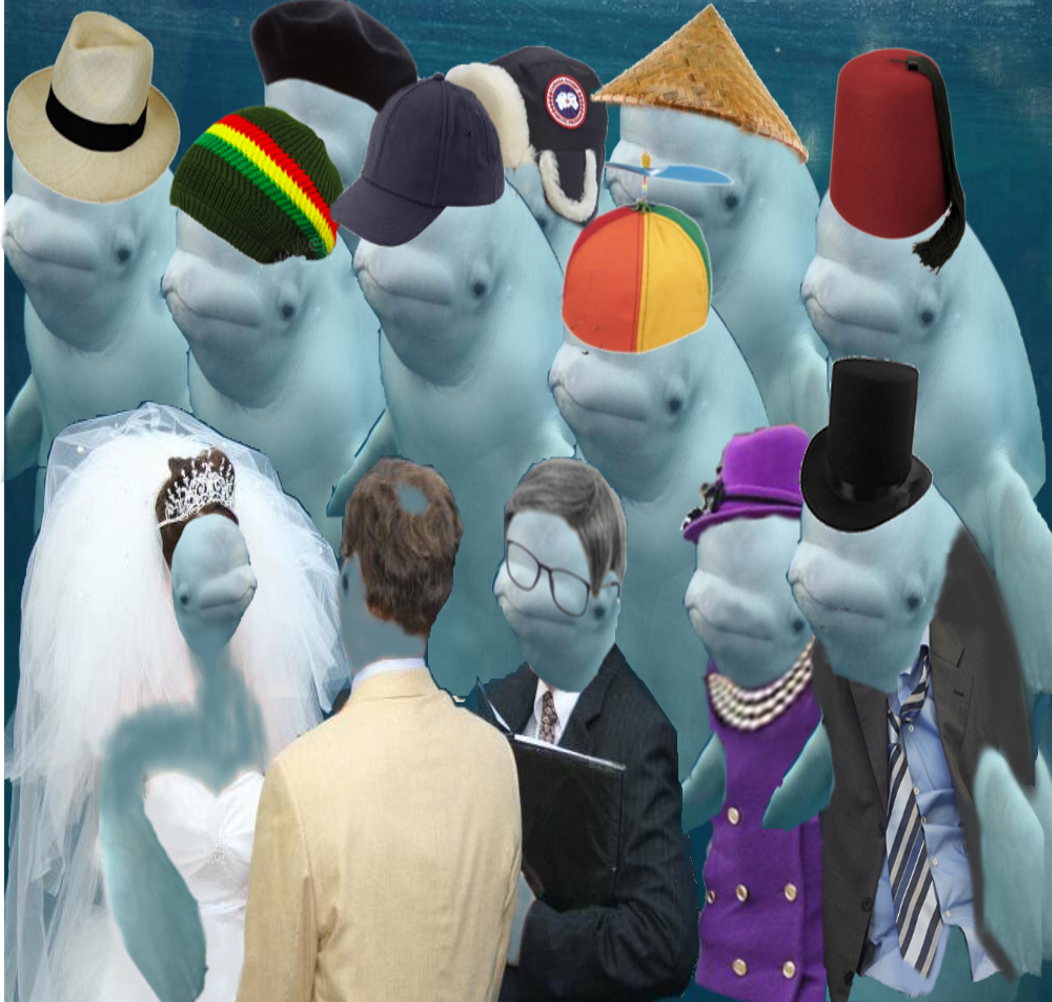 Of course, if you too would like a beluga whale photobomb of your very own, you can arrange your own Mystic Aquarium wedding.