This is a Balenciaga shopping bag.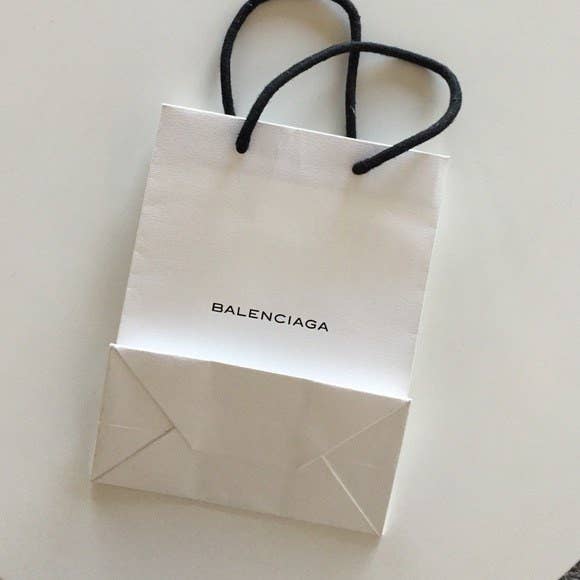 And THIS is a Balenciaga shopping bag.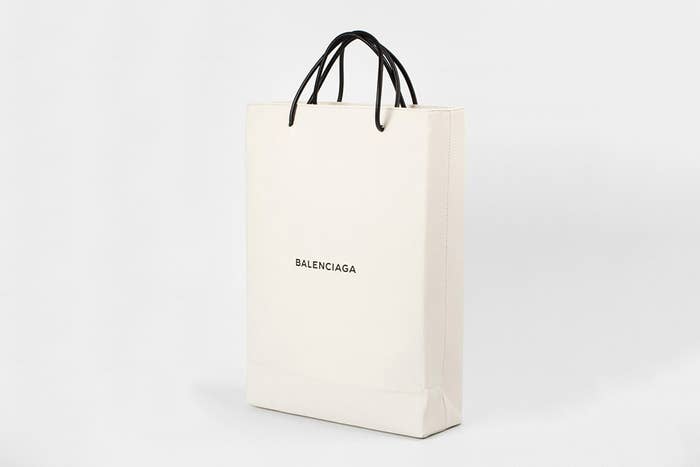 One costs pennies, and one costs...$1,100.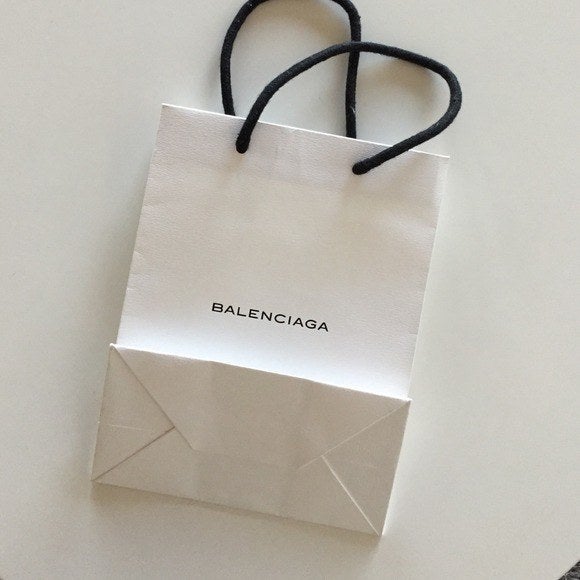 That's because the one on the left is paper, and the one on the right is made from 100% calfskin and features silver metal hardware. Also, it's from BALENCIAAAAAAAAAAAAGA. Also it's ALREADY SOLD OUT because the world is a vampire.
But, so, how do you look when you're carrying it around? This guy's whole vibe says "I'm just a cool dad with a lot of disposable income waiting for my daughter and her friends outside the Short Hills Mall."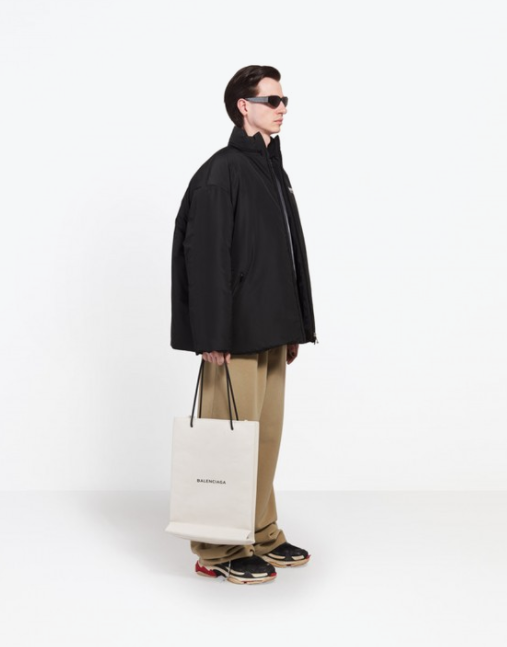 While this guy's look is very Patrick Bateman-meets-Beetlejuice-on-the-River-Kwai.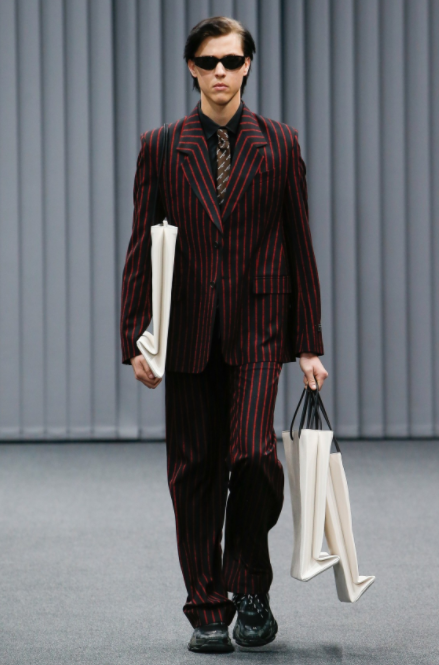 Kudos to you, Balenciaga, for doing the most!