20.
Oliver Theyskens, Theory
Julie: He's got pretty eyes, but is that enough?
Saeed: Yeah, I don't know. I'm low-key here for Oliver's long, lustrous hair and pretty eyelashes. He looks more like a magical being I'd like to accompany me on an adventure than someone I'd like to date.
19.
Alexandre Herchcovitch, Alexandre Herchcovitch
Julie: Alexandre Herchcovitch has a little bit of a sad dog look, which you know, sometimes you're into! Sometimes you want a guy who looks like he needs to be cheered up all the time. He's like that sad sack high school boyfriend.
Saeed: My goodness, he looks so sad... like he had an affair with his therapist and then caught his therapist cheating on him. Some people find sad, smart guys attractive though, I guess. (Also — and this breaks my heart — but Alexandre very much reminds me of the late Alexander McQueen.)
18.
Chris Benz, Chris Benz
Julie: Speaking from experience, it is not easy to maintain bright pink hair color. I feel like me and Chris could at least trade color tips.
Saeed: Chris has a great smile and I'm here for the pastel pink hair. But I'm not exactly swooning; it's more like a pleasant smirk.
17.
Jeremy Laing, Jeremy Laing
Julie: Real talk: Jeremy Laing has that thing where he looks super hot in some pics and really-not-hot in others. Which is it, Jeremy?
Saeed: Girl, listen. That first picture on the top left is HOT. Jeremy looks dashing, smart, and a little mysterious. And I'm always here for cute guys in glasses. But then those other pictures happen and... Did the sorceress Tilda Swinton put a hex on him or nah?
16.
Scott Sternberg, Band of Outsiders
Julie: Scott Sternberg is working that nerd chic thing hard.
Saeed: Why are Scott's hands always in his pockets? This man has secrets. I don't trust him. Cute though.
15.
Ozwald Boateng, Ozwald Boateng
Julie: Ozwald Boateng is so dapper it hurts. Like, it would probably be hard to date him because I'd be intimidated that he'd think my outfits sucked.
Saeed: I'm going to add "Shout Ozwald while in the wild throes of passion" to my bucket list. He's got this intensity that I find very sexy. And I love a man who can give a good side eye.
14.
J.W. Anderson, J.W. Anderson
Julie: J.W. Anderson seems like the type of guy you could bring home to your mom but might also actually do nasty stuff to your butt.
Saeed: Julie, you just made me laugh so hard I started coughing. I've got to disagree with you though. First of all, J.W. has the same, slightly manic look on his face in all three pictures. And he looks like a college student who keep changing his major.
13.
Dean and Dan Caten, D Squared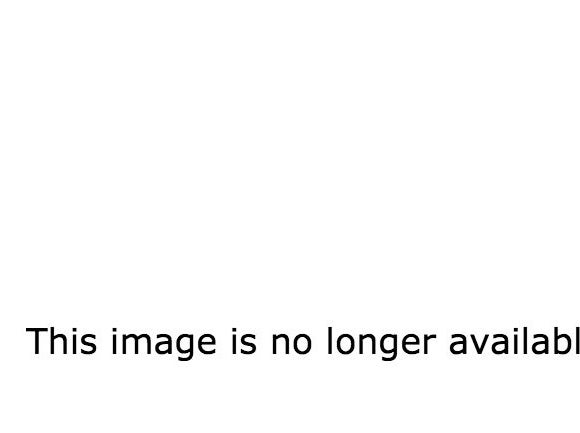 Julie: I love their glasses, and their dedication to oversized bowties. There's something so kind of lovably dorky about them.
Saeed: My gal pal, Angel, once said something like, "Too much of a good thing is still too much." Dean and Dan are handsome, I guess, but handsome in a clinical way. Perfect tan, perfect teeth, perfect slightly gray stumble. It's a bit of a turn-off.
12.
Alexander Wang, Alexander Wang
Julie: Alexander Wang has nicer hair than me, and that's kind of not fair, but I think if we made out, I'd get over it.
Saeed: I live for Alexander's hair. You hear me? LIVE. And I love his smirk-smile. Such a cutie, that one.
Julie: Tom Ford is hot but he totally knows it. That's the worst kind of hot.
Saeed: Let's talk about this nude photo (shot by Terry Richardson, which... yeah) for Out magazine. It takes a VERY confident man to not only get naked for a photoshoot but to do so with two legit fashion models. And confidence is incredibly sexy. Also, he's fine which, you know, helps.
10.
Thom Browne, Thom Browne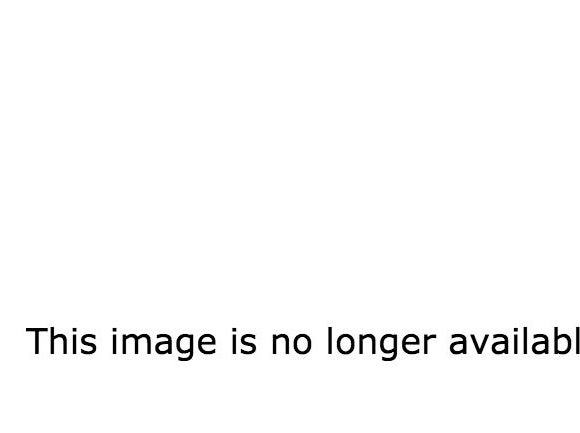 Julie: Thom Browne would be the gateway drug into a whole other preppy life. I'm so into that.
Saeed: Sexiest ankles in the industry. But seriously, what's up with the hands in his pockets in every photo? Is this a thing now? WHAT DOES THOM KNOW THAT WE DON'T?! (Also, his haircut is unfortunate. Don't think I didn't notice.)
Julie: It takes a strong man to stand next to Christina Ricci.
Saeed: Thakoon could get it. Salt-and-pepper hair, sweet smile, cool first name. What's not to love?
Julie: Such a nice Jewish boy! (my mom would say.)
Saeed: HONEY, honnnnnnnnnney! Zac Posen is fine— nay, FAHN. He is serving dandy and serving it well. And those brows. And that mischievous smile. BRB, I need to get some seltzer to quench my thirst right quick.
7.
Felipe Oliveira Baptista, Lacoste
Julie: Felipe Oliveira Baptista seems like a guy who could give you a good smoldering look from across the room, you know?
Saeed: I'm lost in his eyes. Send help, or an Uber — whichever.
6.
Prabal Gurung, Prabal Gurung
Julie: This guy is so friggin' suave. Also, he gives good hot stare.
Saeed: Yes. Prabal is so damn fine. I love his personal style and easy confidence. He manages to come across as a guy who knows he's got it going on without being arrogant. (How am I getting all of this from a few photos, you may ask? Because I just be knowing. That's how.)
5.
Nathan Bogle, Jardine State

Julie: This dude dated Natalie Portman and used to be a model and falls under the "hot guy who knows he's a hot guy" category, but whatever, would totally do it with him.
Saeed: He looks like my future ex-boyfriend. I'm already angry at him which is to say thinking about where we should have make-up sex. I bet he's cheating on me with you. Ugh, you're the worst Julie.
4.
Ricardo Tisci, Givenchy
Julie: Ricardo Tisci has zero fucks to give, and that is so hot.
Saeed: Ricardo is smoldering. I want to [redacted] then [redacted] him and honestly, if he plays his cards right, I wouldn't even mind a little [redacted].
3.
Jack McCollough and Lazaro Hernandez, Proenza Schouler
Julie: Somebody make me the meat in a Proenza Schouler sandwich.
Saeed: LOL. Me first! These men are gorgeous. Though they kind of a have a slight "Mean Gurl" look to them.
2.
Joseph Altuzarra, Altuzarra
Julie: Just want to run my fingers through Joseph Altuzarra's curls is that so wrong?
Saeed: I'm pregnant.
1.
Olivier Rousteing, Balmain
Julie: Olivier Rousteing is just FLAWLESS. If I ever saw him in person I would probably giggle and run away; he's that hot. It's too much. Cannot handle.
Saeed: I saw Olivier at a nightclub a few weeks ago and he's stunning. Those cheek bones, that radiant skin tone, those brows. He knows his angles too. Dude is the Alpha and Omega of UNF.