DO YOU LOVE PETTY? HOW'S THIS FOR PETTY? A dad was spotted in the stands at a Cleveland Cavaliers/Charlotte Hornets game holding this sign, taunting his son. HARSH.
As you might have noticed, the dad's ~professionally printed sign~ included a Cavaliers logo and a gloriously petty crying emoji.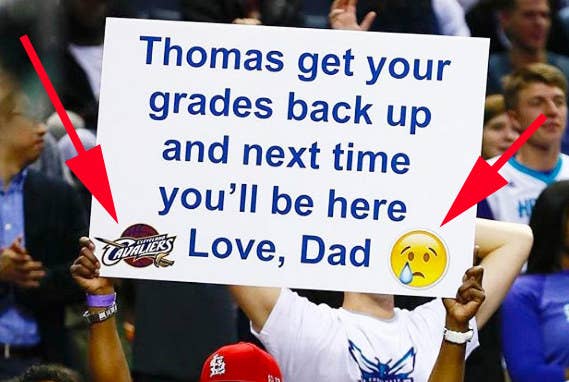 Some called the move "father of the year" material.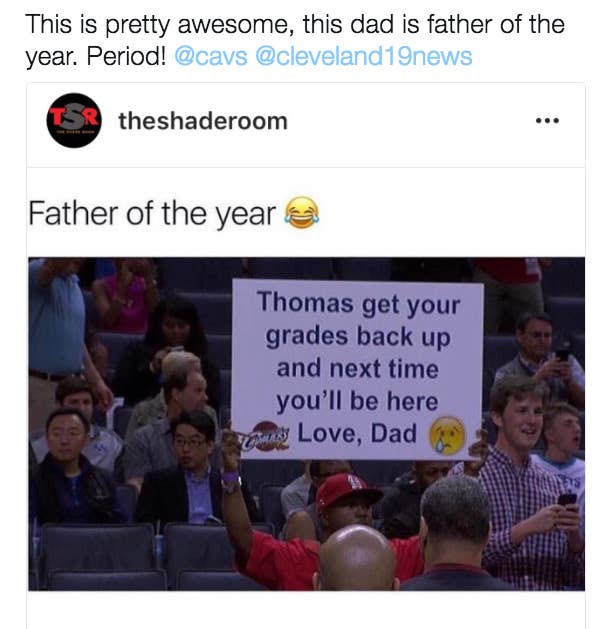 And celebrated the dad's ruthlessness.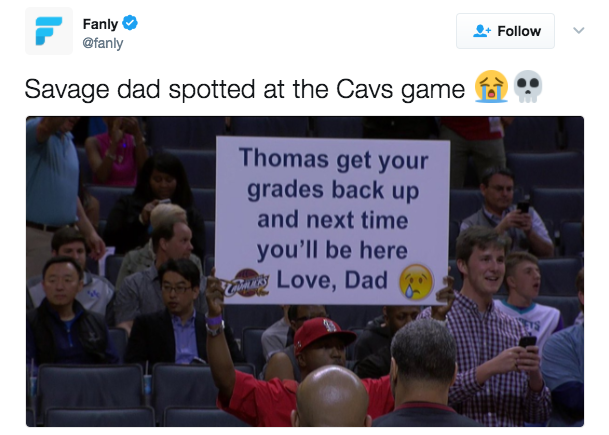 Others felt that maybe Thomas's dad took it too far.

And that he should have spent his money on a tutor instead of game tickets.

Or come up with a study plan.

He definitely had everyone wondering what Thomas had done to deserve such shade.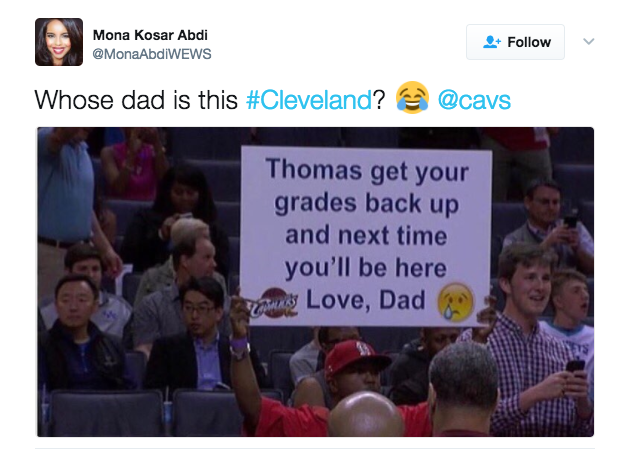 And a day later, the same still-unidentified dad showed up at a Houston Rockets game with another savage professionally-made sign.