Yes! Pants! Pants were happening all over the Emmys red carpet.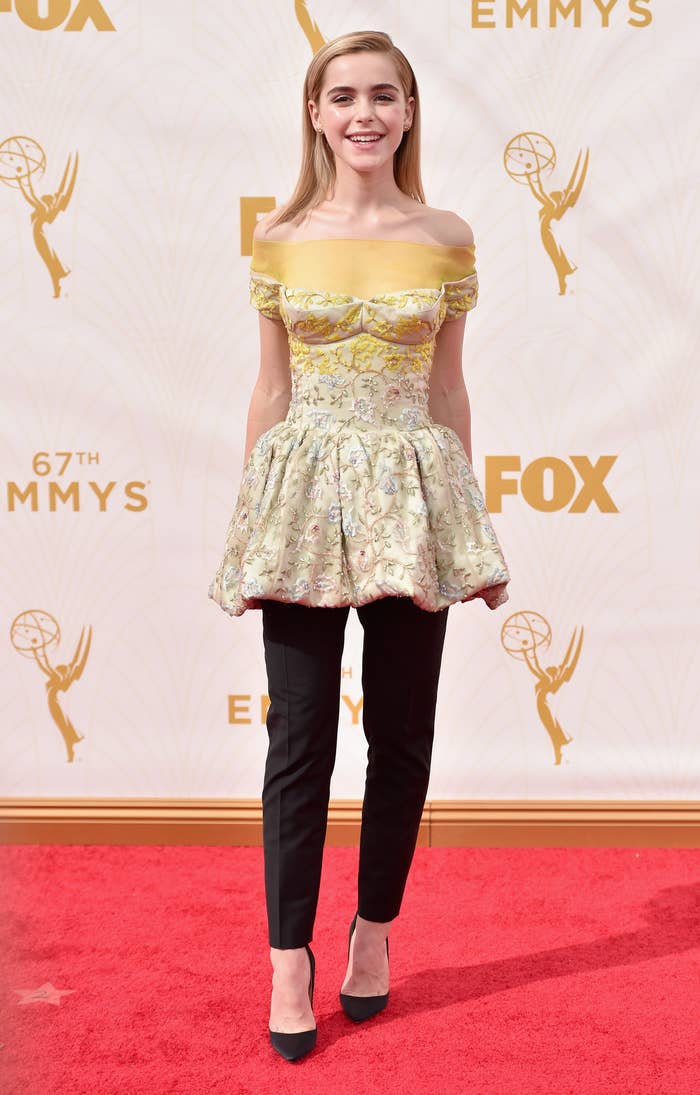 There were long pants paired with shiny bustier tops.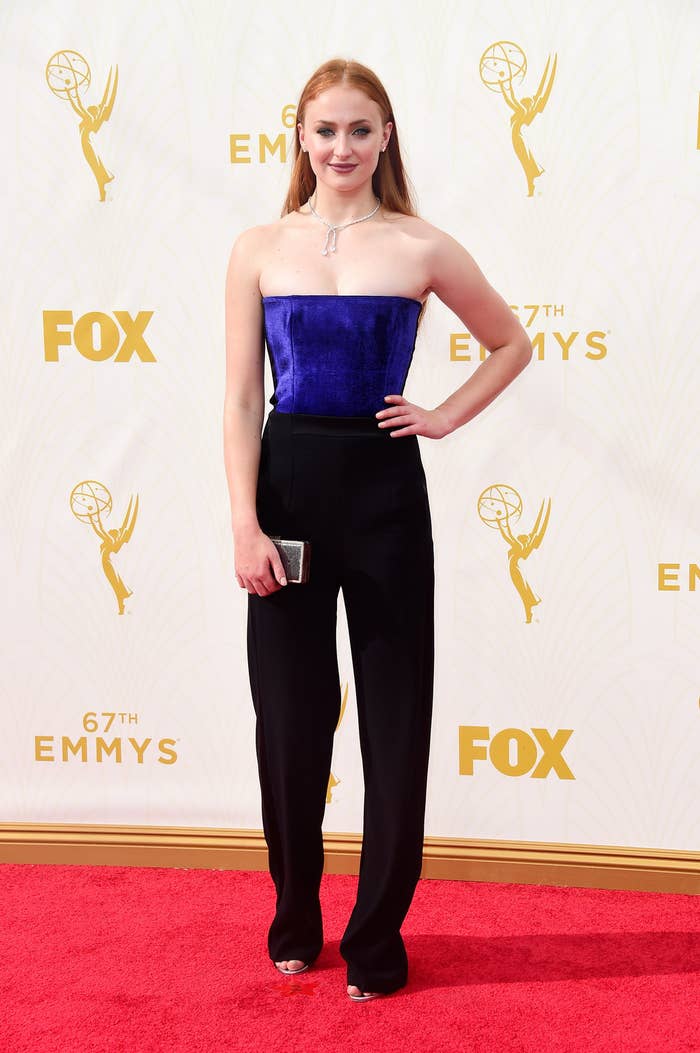 And pants with fancy jackets, like the one that Jane Lynch wore.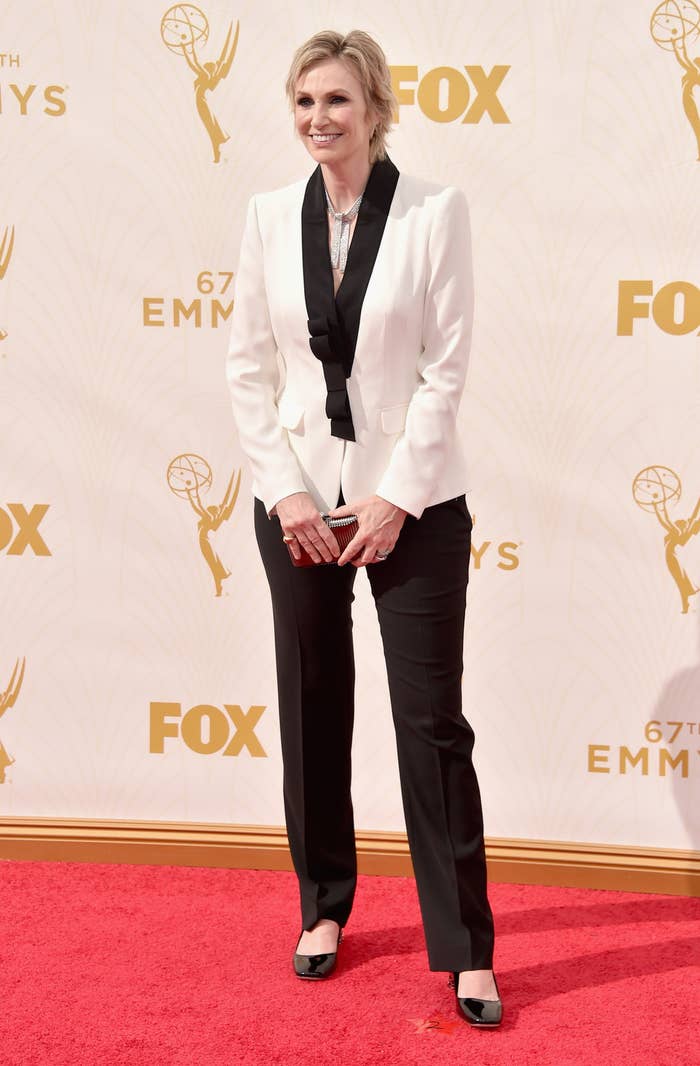 Tatiana Maslany suited up her pants with a sexy white jacket.
January Jones went for the most beautiful jeweled green romper.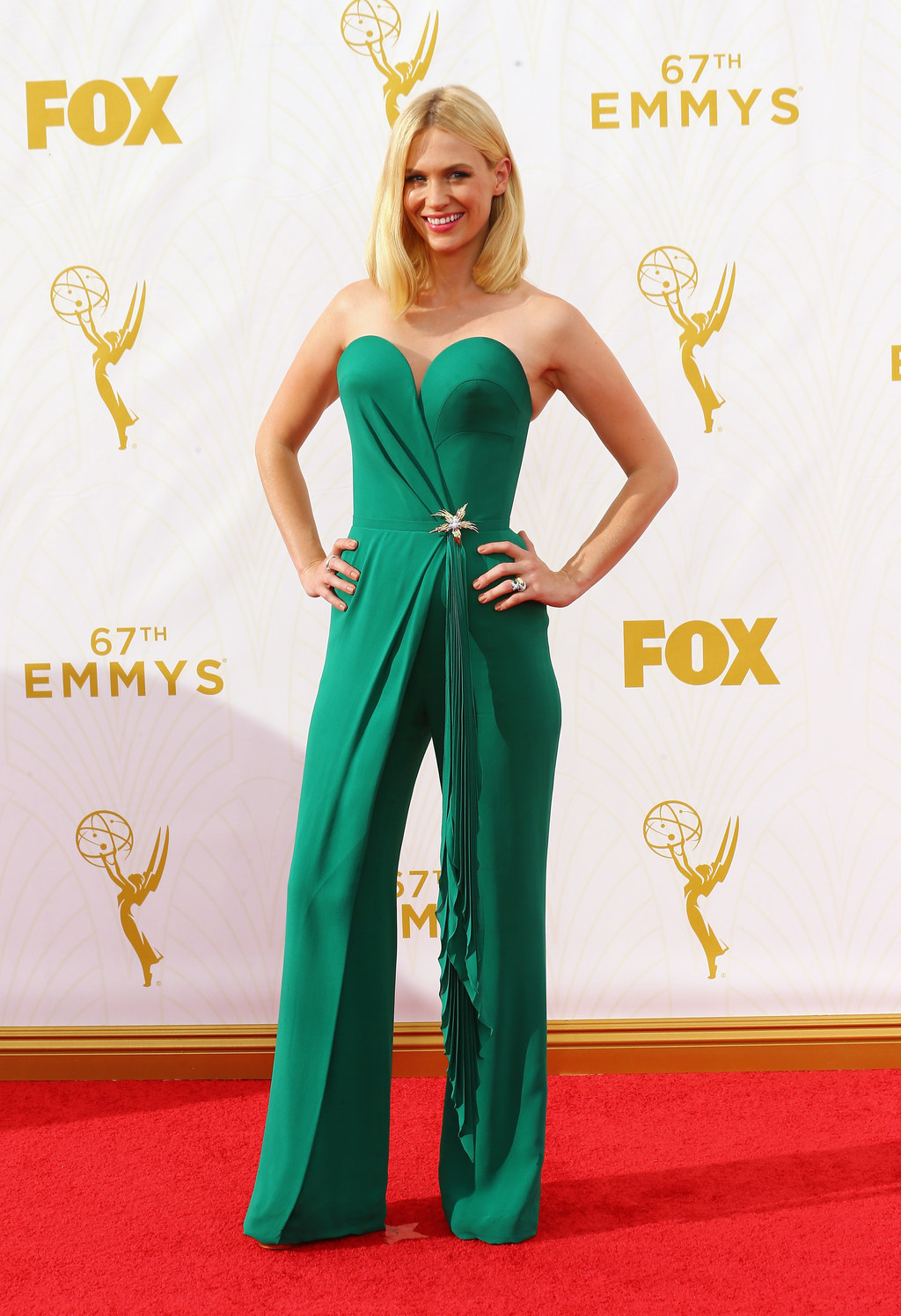 Jill Soloway went wild in polka dots.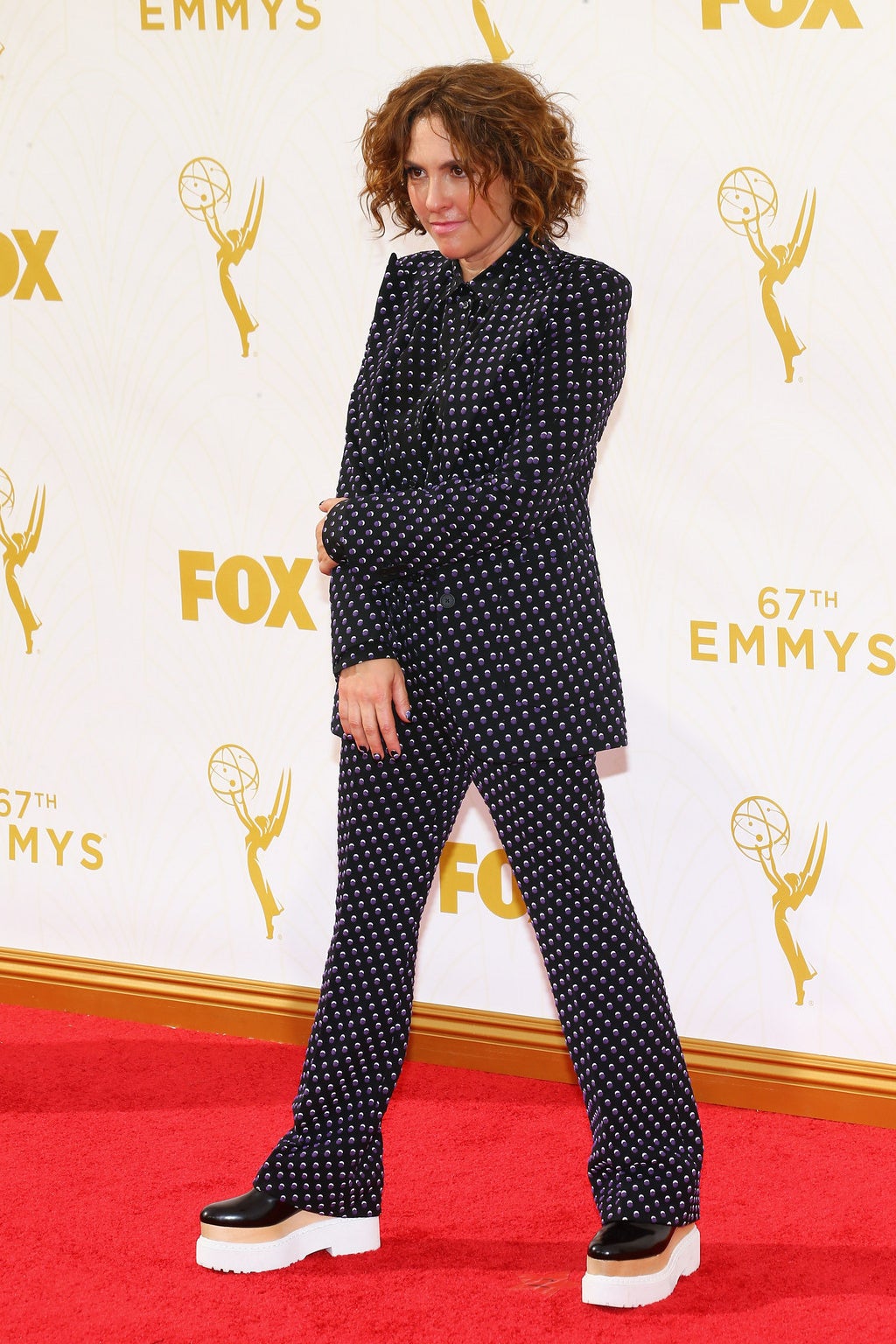 And Abigail Savage from Orange Is the New Black paired her stripey pants with a black dress shirt and single-breasted jacket.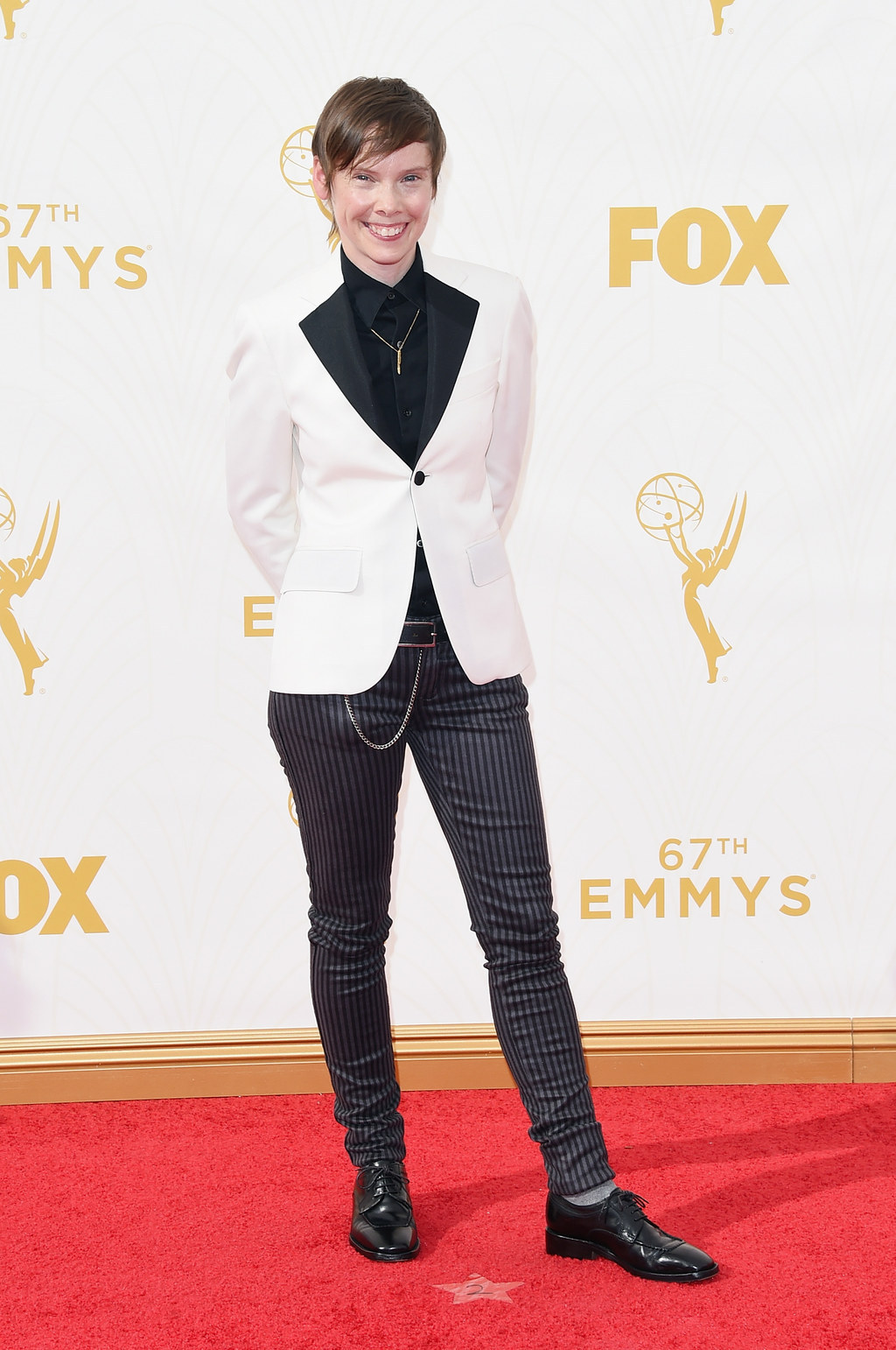 So pants? Yes, pants. Right Carrie Brownstein?