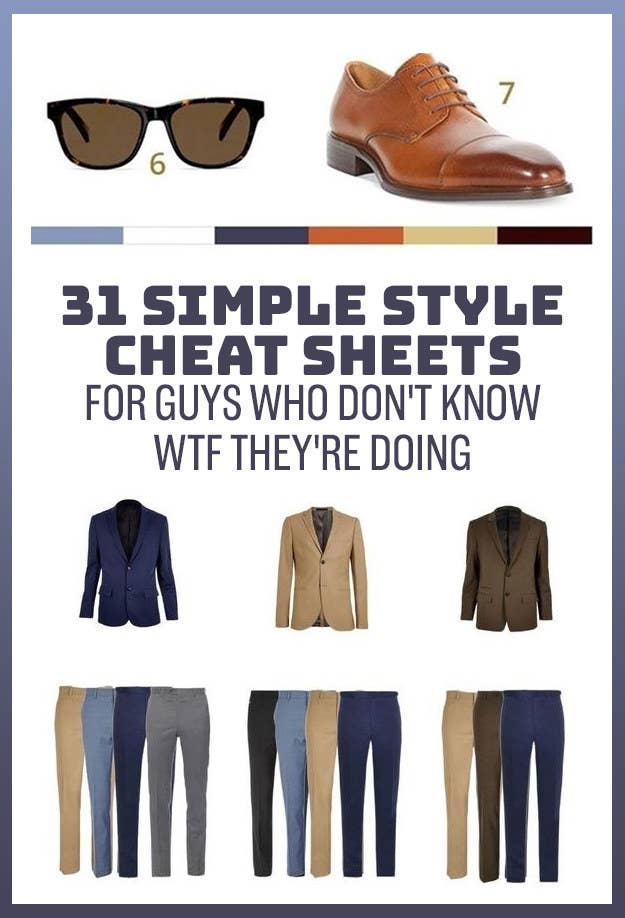 1.
Get the perfect sleeve roll with this simple tip.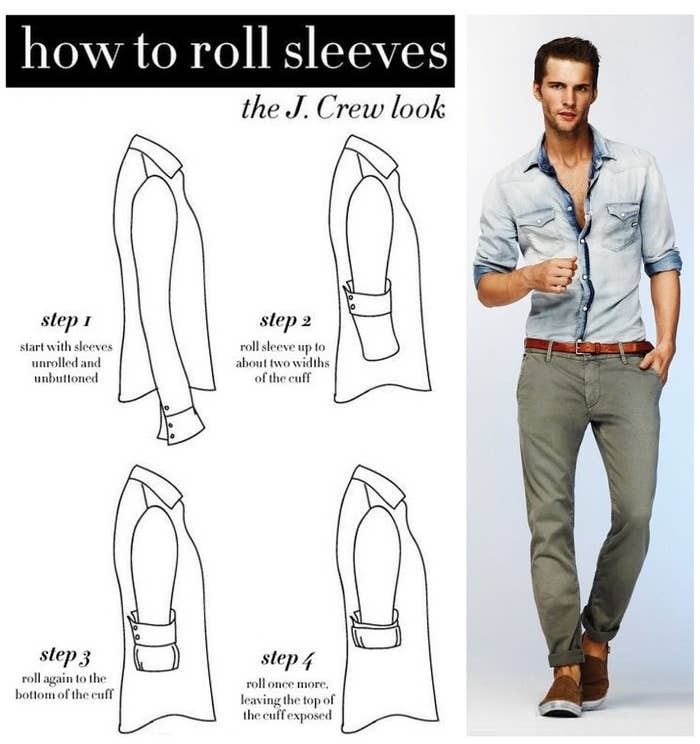 2.
Employ the military tuck to instantly make your shirt fit better — or at least look like it does.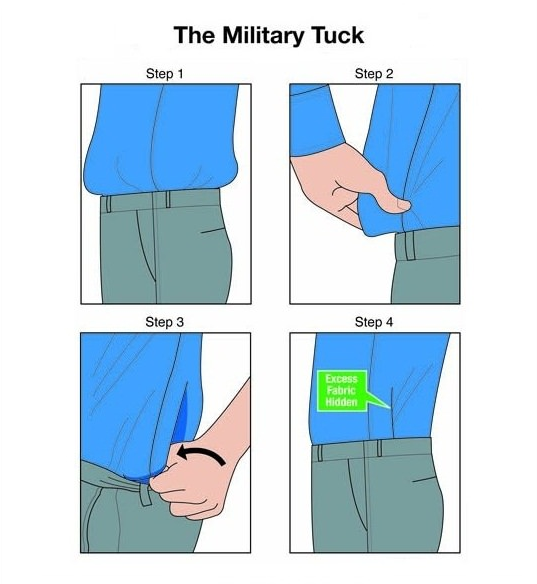 3.
Find the best shirt for your body.
4.
And make sure it fits properly.

5.
Find a collar that suits you best.

6.
And then make sure your ties match your shirt.


7.
Make sure your pants fit correctly with this helpful guide.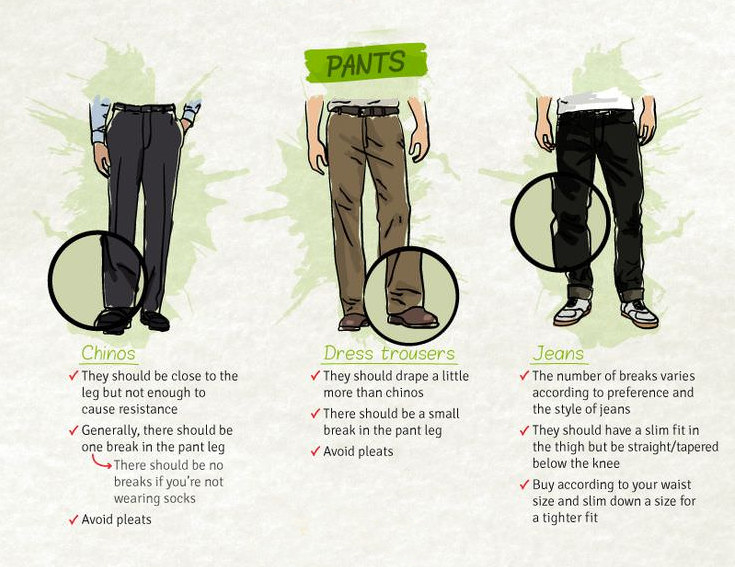 8.
Here's what different pants breaks look like.
9.
And a guide to how to properly cuff your jeans.


10.
Dress codes, defined.
11.
English-, Italian-, or American-cut suit? Find out which works for you.

12.
Not all jackets are created equal: the difference between a blazer, a suit jacket, and a sport coat.

13.
Once you've picked your favorite jacket style, here's how to get the suit look that'll suit you best.

14.
And a further guide to jacket styles — though you probably won't be wearing a zoot suit anytime soon.

15.
Once you've picked out a suit you love, make sure it fits correctly. The end of your suit jacket should hit just above your fingertips.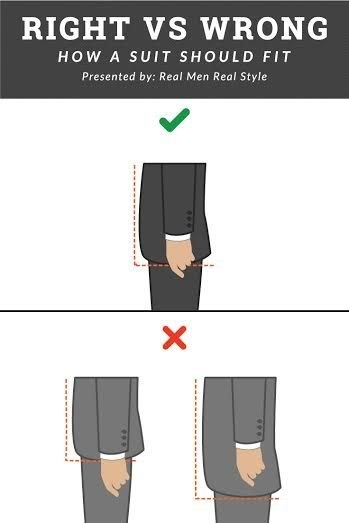 16.
Make sure your shoulders, sleeves, and trouser breaks are in order.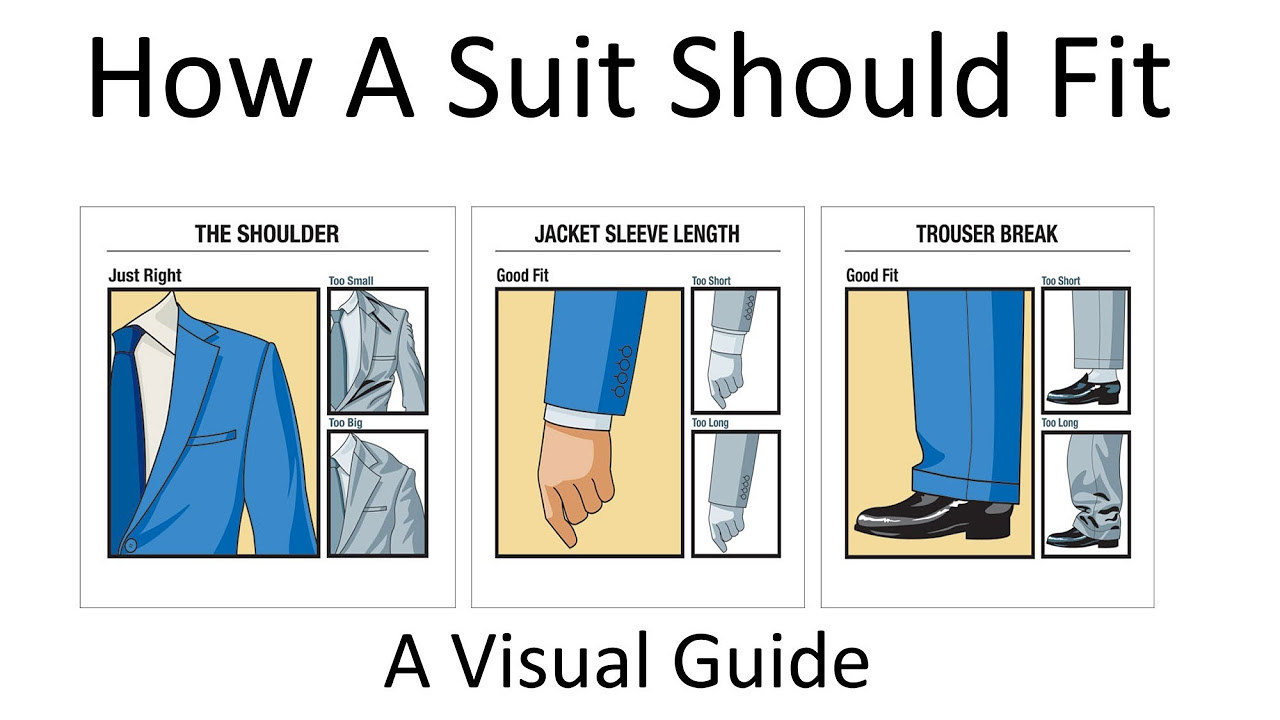 17.
Once you find your perfect suit, here's how to properly pack it.


18.
Here's what collar to wear with which tie.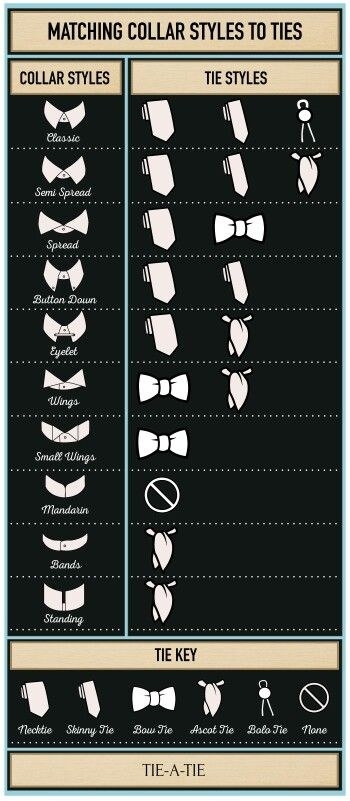 19.
Tie trends come and go. Here's a simple guide to how to tell them apart.
20.
And how to pick the proper tie for the occasion.

21.
You don't alwayyyys have to get matchy-matchy. Here are the best color combos to make sure your suit makes sense.
22.
Okay, now on to shoes. What you need to know to buy a proper pair of shoes:

23.
And how to tell an oxford from a derby.

24.
If you wanna wear shoes without socks this spring, here's a handy guide.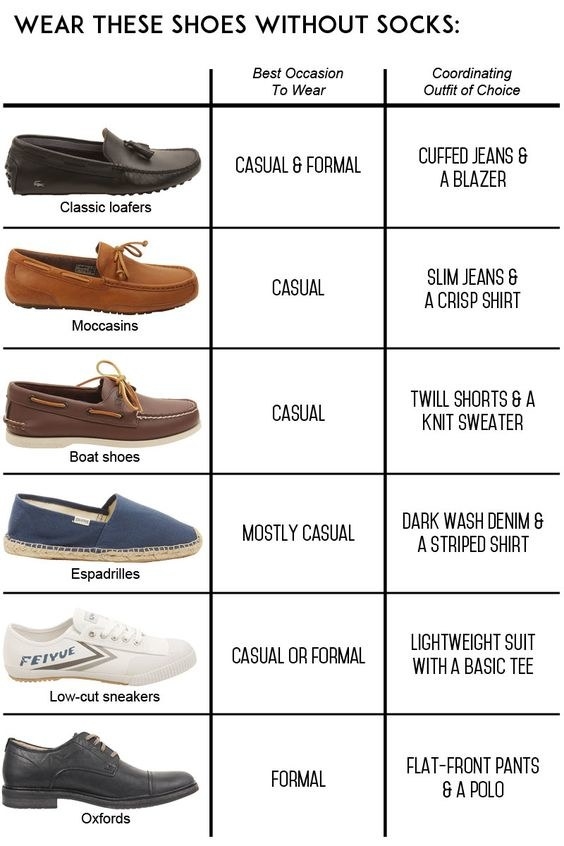 25.
Whether you're dressing up or going hyper casual, here are some easy color combos and looks that'll keep you in check this spring.

26.
Some of the basics every guy should have in his closet.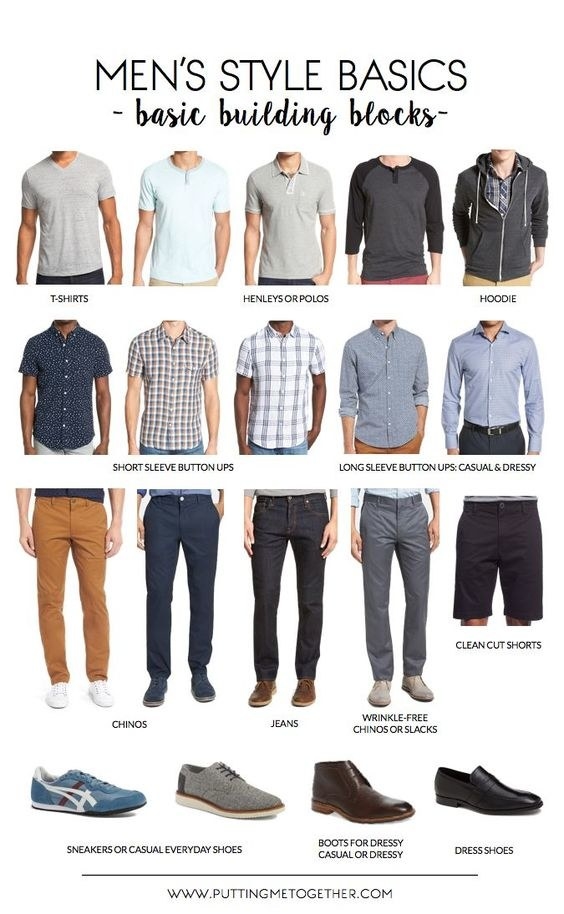 27.
Here are a few easy looks to help you get inspired.

28.
If you're tall, here are a few tips on how to get the most out of your clothes. Like for instance, if you're mega tall, cuffing your jeans can help create the illusion that your legs are a bit shorter and you're more evenly proportioned.
29.
There's more to life than just the fedora — find your hat soulmate with this handy chart.

30.
Keep your outfit (and your life) together with this simple belt cheat sheet.

31.
And finally, protect the clothes you've got! This clothing care symbol chart will make sure you're not hanging your favorite pieces out to dry (GET IT?).