1.
This "Supportive Burger Wife" absolutely shouldn't be confused with Bob's Burgers' Linda Belcher.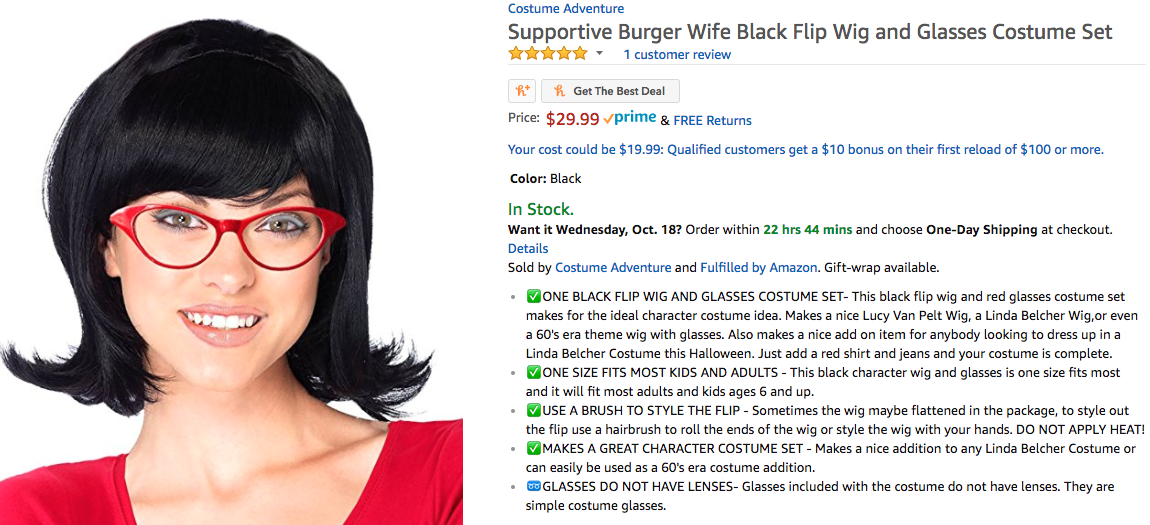 2.
How dare you confuse this "Strange Girl Women's Costume" with Eleven from Stranger Things?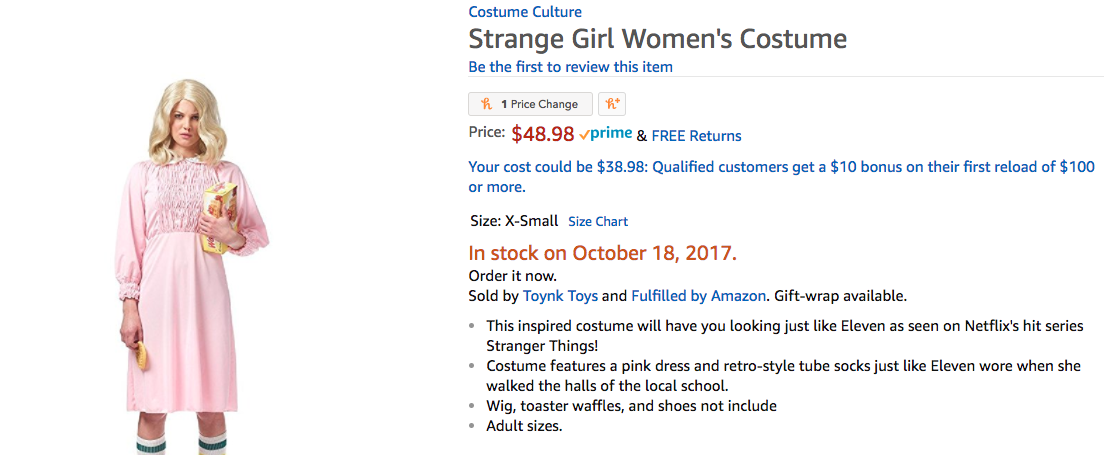 4.
This "Space Princess" costume is definitely not Princess Leia from Star Wars.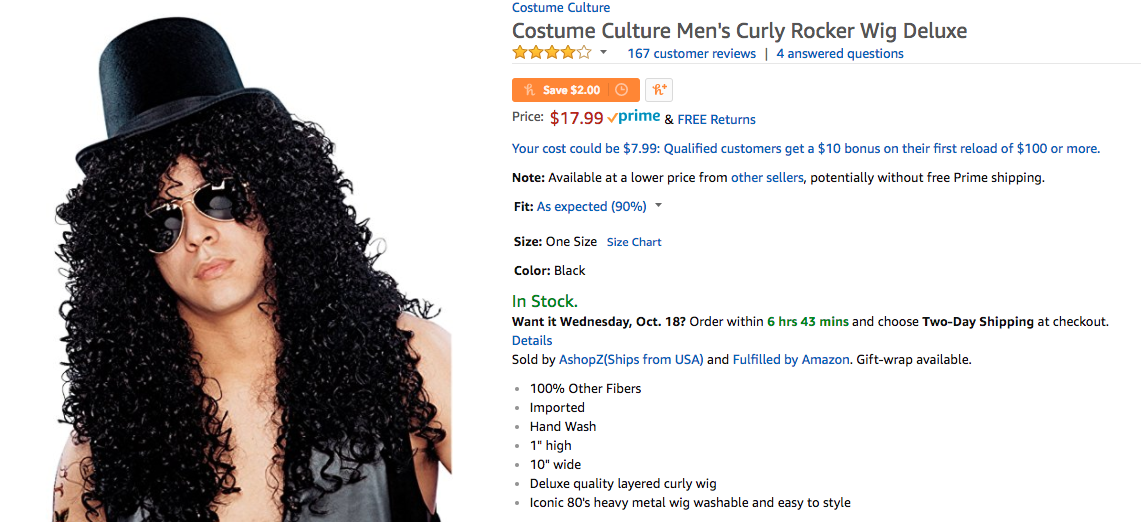 8.
This "Men's Aristocratic Costume" certainly isn't supposed to be Alexander Hamilton from Hamilton.

9.
Frankly, you're mistaken if you think this "Classic Beauty Costume" is Belle from Beauty and the Beast.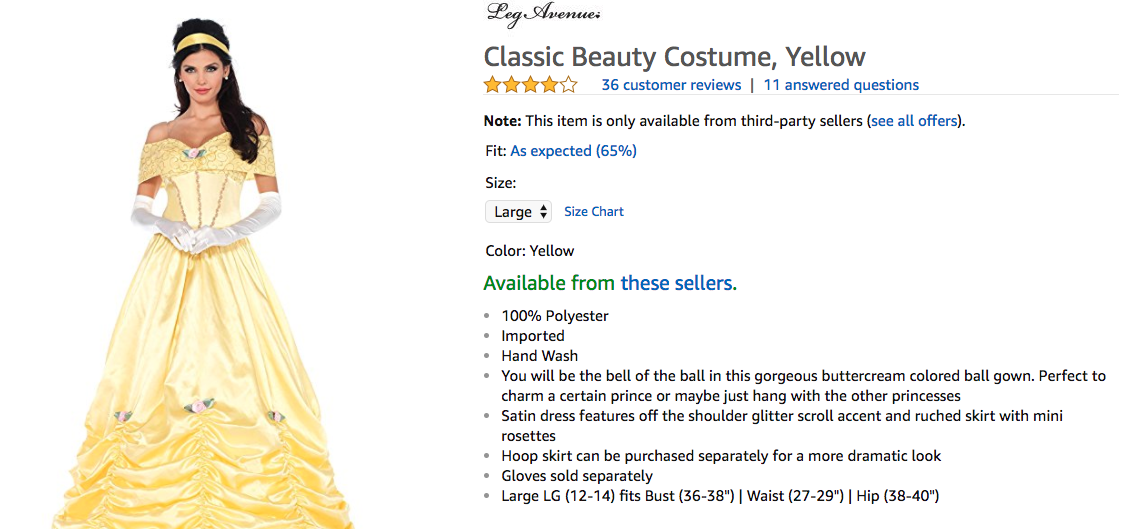 10.
Please don't confuse this wig with the Long Island Medium — this is merely a "Sassy Psychic" wig.