Underwood Typewriter
From the time of their invention in the 1860s, typewriters have been utilized, romanticized, and fetishized.
Oliver Typewriter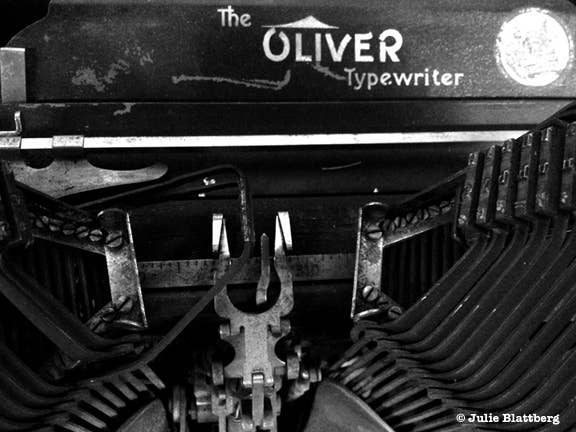 I have distinct memories of my mother—an elementary-school teacher who learned to type perfectly at George Washington High School — lugging the portable out of her clothes closet to sit and work at the dining room table...
Remington Noiseless Typewriter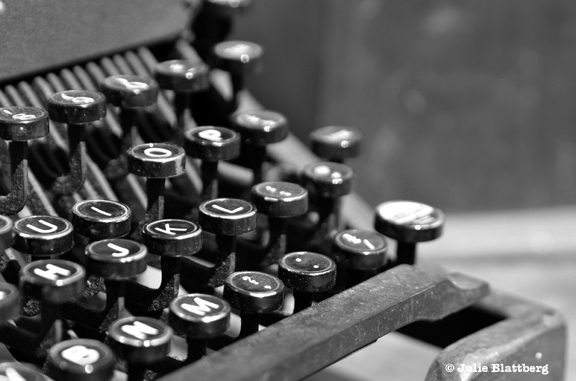 The ribbon, red and black.
Remington Rem-Riter Typewriter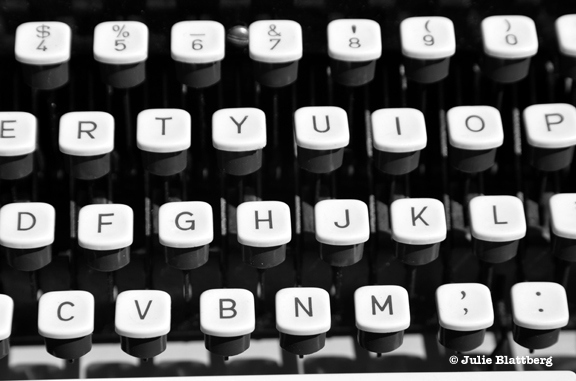 And the feeling of luxury when I got an electric model that I used as an undergrad (complete with a correction cartridge) to see me through all manner of writing assignments.
Smith-Corona Secretarial Typewriter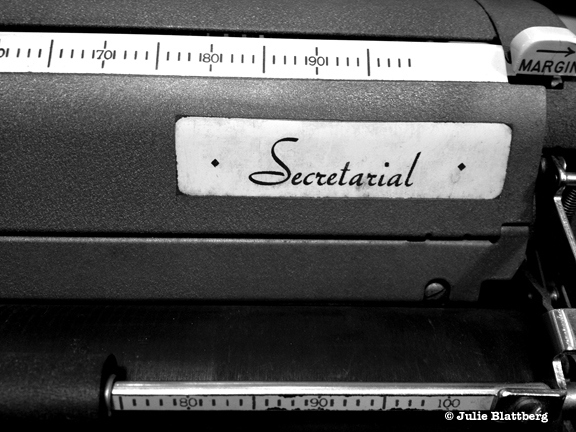 And the humiliation of having to take typing tests when applying for entry-level jobs in book publishing after I graduated with my English degree...
Remington Tabulator Typewriter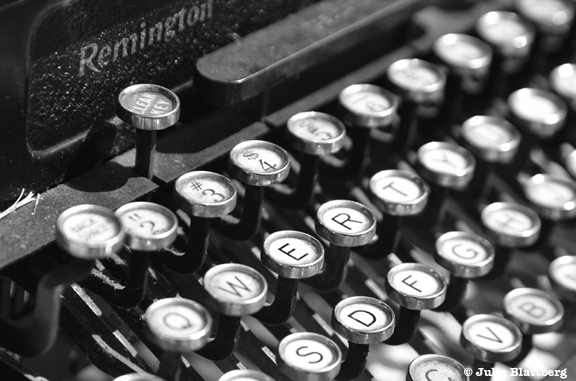 And then there are the old black-and-white photographs: iconic images of great writers sitting at their desks in smoky rooms, typing away at manuscripts that would become bestselling books, award-winning journalism, letters to loved ones...
Royal Quiet DeLuxe Typewriter
Royal Typewriter (St. Petersburg, Russia)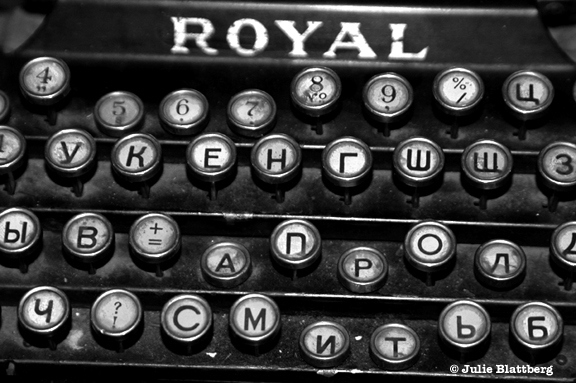 Seeing an antique typewriter can bring me back to Naked Lunch, the book; and then Naked Lunch, the film.
Royal Typewriter Type Bars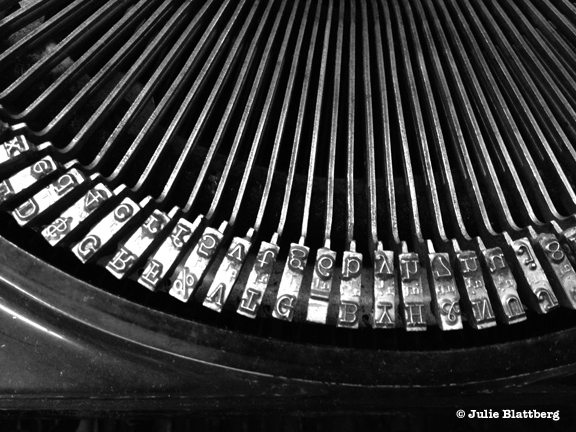 SIM Typewriter (Nice, France)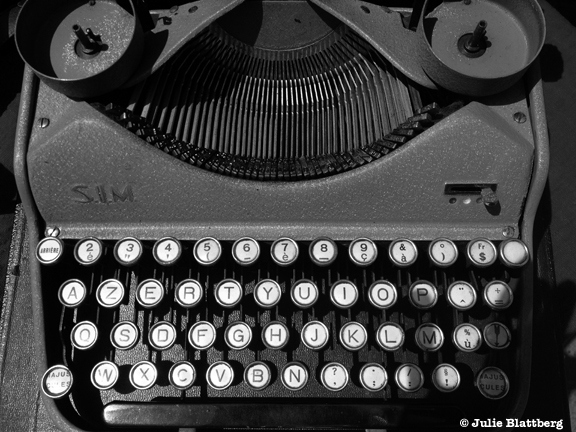 Underwood Standard Typewriter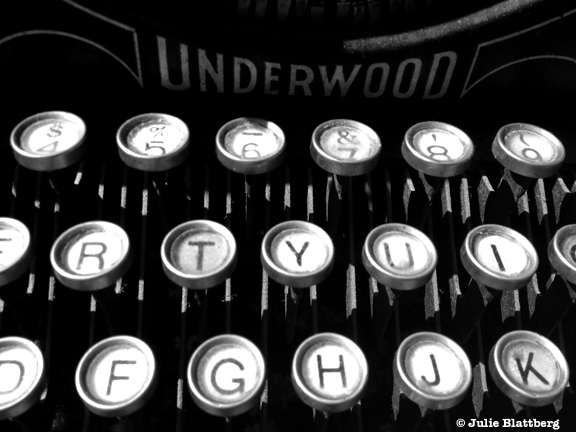 I've always been drawn to photograph vintage typewriters as objects of beauty: each QWERTY keyboard, poised and ready to work; at your service, providing a physical form to your thoughts; each font, an expression of a specific era of design; each machine, representative of another time and place.
Underwood Typewriter Type Bars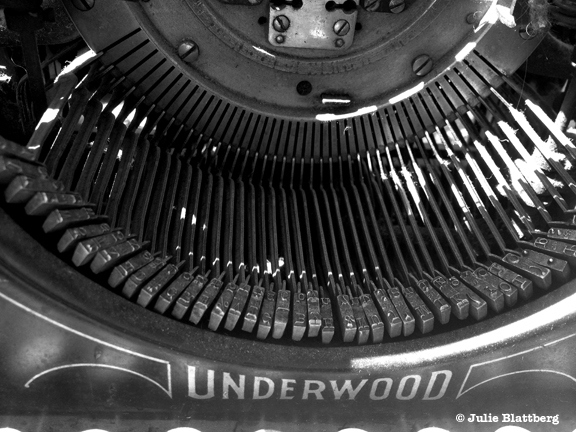 I'm a word person; a nostalgic word person with a reverence for old typewriters.
Remington Typewriter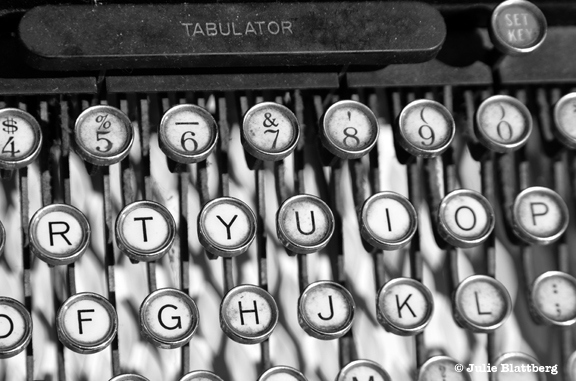 And clearly I am not alone.