Alright, listen up, my fellow Australians — or any taste-aficionado who has experienced the pleasure of a Violet Crumble.
For years, I have endured the culinary-injustice of witnessing Crunchies celebrated as the king of honeycomb chocolate treats — but I will stand for it no longer.
It's time that we accept the Crunchie for what it is — an overly sweet, terribly airy, honeycomb imposter! — and accept the Australian-made Violet Crumble as the vastly superior chocolate bar.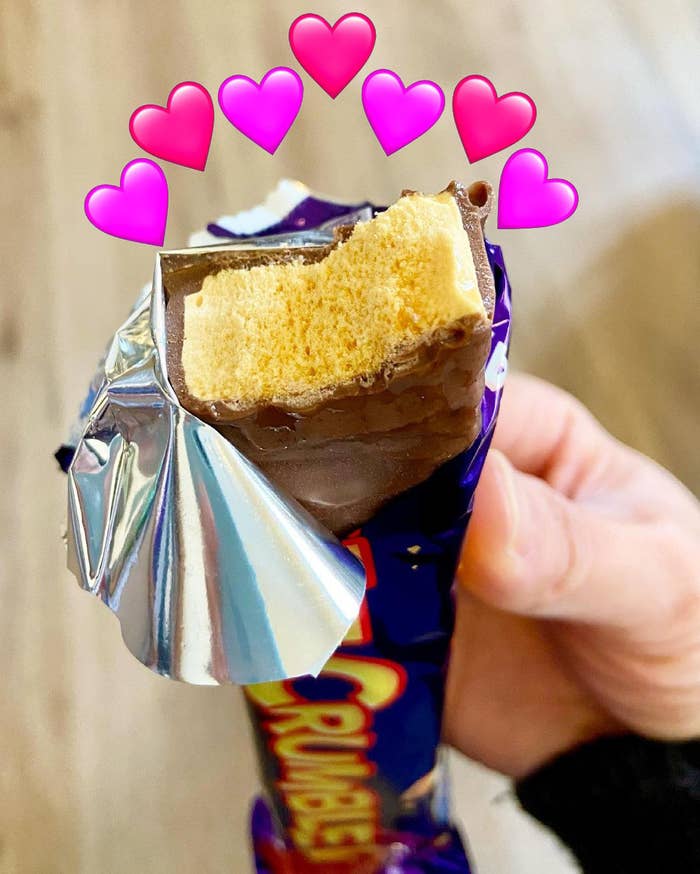 "Your friend's opinion is not to be trusted — there are many differences and the Violet Crumble is clearly the superior of the two."
"They're 100% different. Your friend must be a heavy smoker, with no working taste buds."
"They're different. Crunchies have a hard-as-fuck side and a side that's more 'dissolve-in-your-mouth'. Violet Crumbles are more like your standard chocolate covered honeycomb, but longer."
But let's break it down further than just opinion here. For starters, I'd ask you to examine a crucial element of quality honeycomb — texture.
Secondly, length and girth. Yes, we're going all in here.
And finally, economic value.