If your skin is anything like mine, it's probably spent the first month of winter changing its mind daily — never quite knowing how to behave.
So, in an effort to get my face under control at long last, I decided to turn to three wonder-masks that harness the power of good ol' Manuka honey.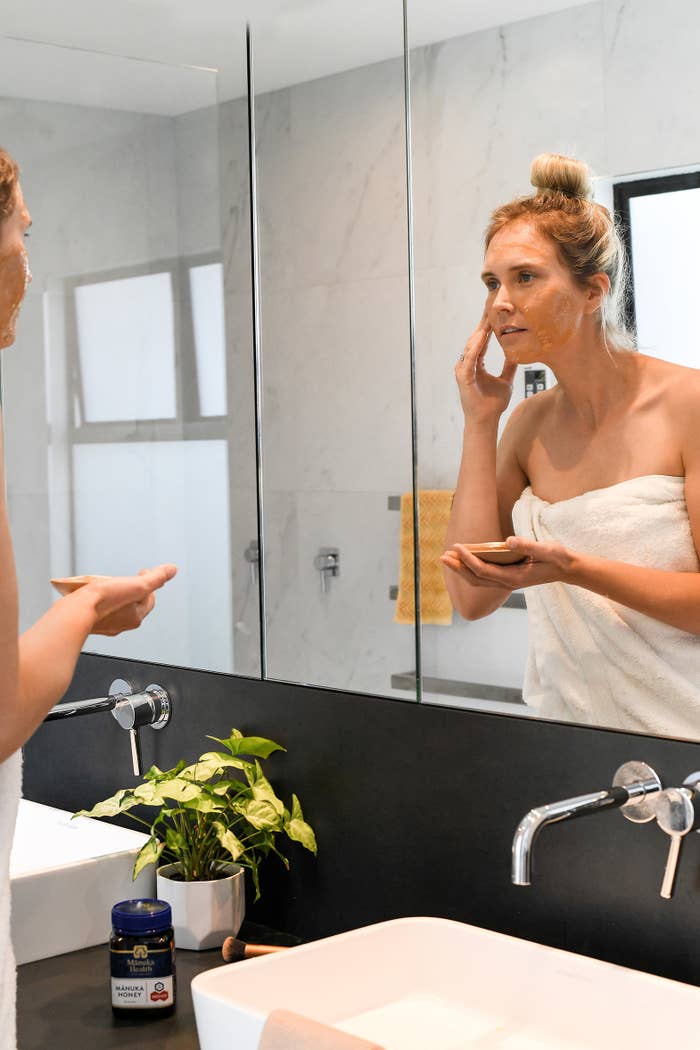 For dry skin: Yoghurt & Manuka Honey
For dull skin: Turmeric, Sugar & Manuka Honey
For oily skin: Matcha & Manuka Honey
Manuka Health is New Zealand born and based — and for the third consecutive year, they are Australian Readers Digest's most trusted honey brand. From hive to production to packaging, every product is produced on-site, to ensure you are getting premium natural bee products and quality you can trust. Discover the entire range here.