The textbooks may say that there are only four seasons in a year, but Australians know there is a controversial fifth: The season of the Shepard avocado.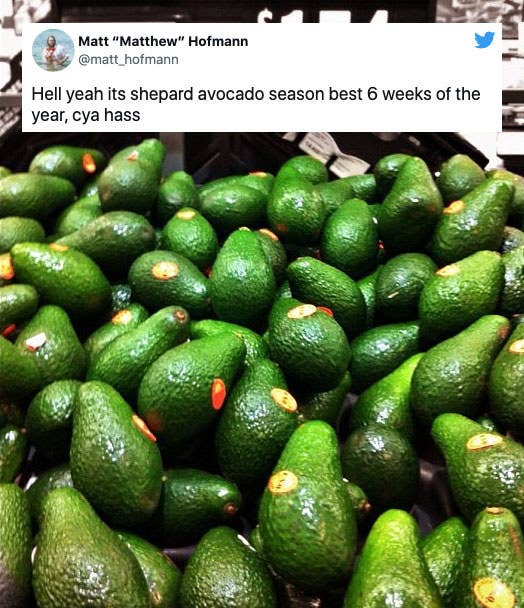 Often maligned, the humble Shepard avo is notable for its bright green skin and creamy, yellow flesh — as well as their lengthy ripening window, which can fall anywhere between a week and six months...
But I'm here to tell you that Shepards are the underdog of the avocado kingdom, and while they may not seem it to the masses, these avos are actually the best avo variety and here's why.
First of all, Shepards are nothing if not consistent. Yes, it can take some time to learn the ways of her green, shiny body, but once you work out her timing, she always delivers.
Shepards also don't brown when you cut them, unlike their moody cousins, the Hass and Reed varieties, that begin to pigment 30 seconds after you slice in.
The taste of a Shepard is rich, creamy and sweet, with a hint of delightful nuttiness.
They're also often much larger than the Hass variety — and who doesn't love a big boy avo ready to slice into?
And finally, because the Shepard avos are so widely detested, you can guarantee these poor, misunderstood honeys will always be in plentiful stock.