Today, in the name of science and Pulitzer Prize winning journalism, I set out to do something so heinous, so abnormal, so immoral, that it may have changed me on a fundamental level...
Today, my friends, I decided to try Vegemite and peanut butter toast.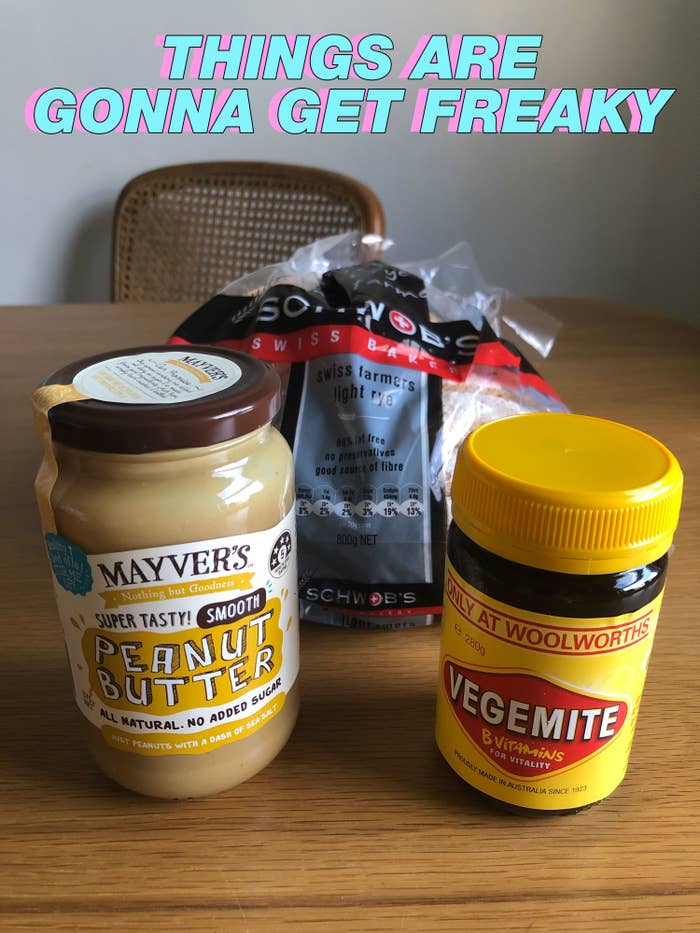 Now this combination, evidently, is not a new thing. In my research, I discovered not only a mass-produced jar of peanut butter and Marmite (Vegemite's ugly step-sibling), but actual recommendations from human beings who were praising the two flavours:
I'm no prude, but there are some lines that I feel should never be crossed — and this was one of them. But I can't deny it...my interest was piqued. What had these strange, culinary wizards cooked up? Could these two flavours, in fact, be twin flames? The new salt and caramel? I had to find out.
So, I started with what I knew. Good quality bread, toasted to a golden brown and topped with a humble spread of unsalted butter.
Then I added the perfect amount of Vegemite. Not too generous, not too skimpy. Just right.
But then came the wildcard topping: The smooth, velvety peanut butter.
Until finally, I could delay the taste test no longer. I dove in, I chowed down and I'll allow my myriad of facial expressions to tell you exactly how it went: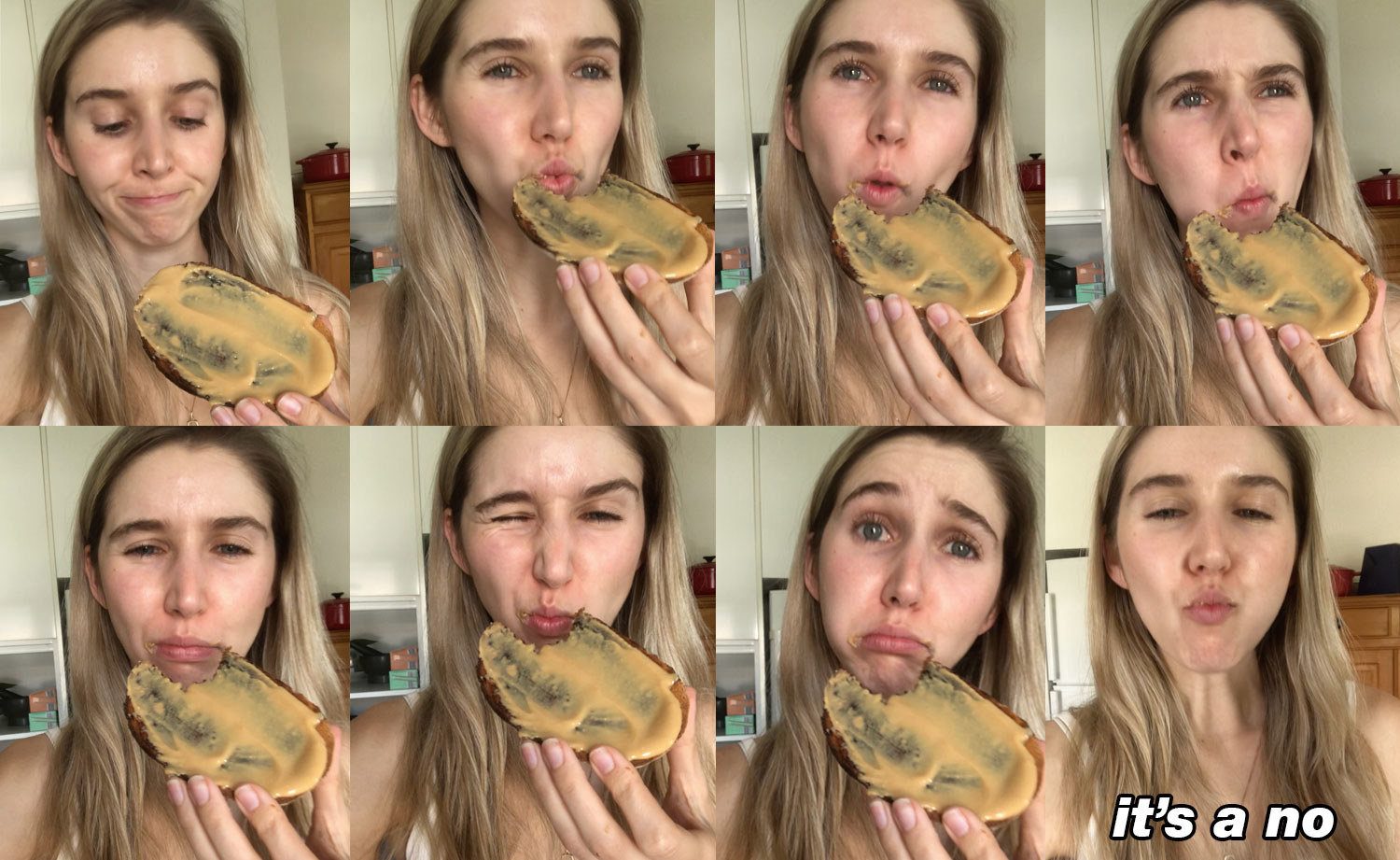 I hate food waste, but this baby had to go in the bin.
Now if you'll excuse me, I'll be washing down the taste of that sacrilege with a far superior serving of Vegemite and smashed avo.