There's no denying that AI has truly got a chokehold on 2023 — and whether you're impressed or terrified by it (or perhaps a confusing combination of the two), those juicy artificial brains are sure dripping with creative ideas.
And so, with a hunger in my belly to uncover new culinary delights, I set upon a journey to ask ChatGPT to invent a range of Australian dishes — across savoury meals, desserts and cocktails.
1.
Chiko Roll Churros
A fusion of two classic treats, Chiko Roll Churros are made by stuffing churro dough with a spicy beef and vegetable filling, then deep-frying to crispy perfection.

My verdict: 5/10. I'll give it points for sheer chaotic creativity, but the idea of eating a Chiko filling stuffed into a cinnamon-coated churros is a fresh hell that I don't intend on sampling anytime soon.

2.
Vegemite Caramel Tart
A savoury-sweet tart made with a buttery crust, a rich caramel filling, and a hint of Vegemite for a salty-umami twist.

My verdict: 8/10. As someone who thinks Vegemite and peach jam goes well together, this sweet-salty-umami fusion sounds right up my alley. Patriotic and perfect for the schoolyard bake sale.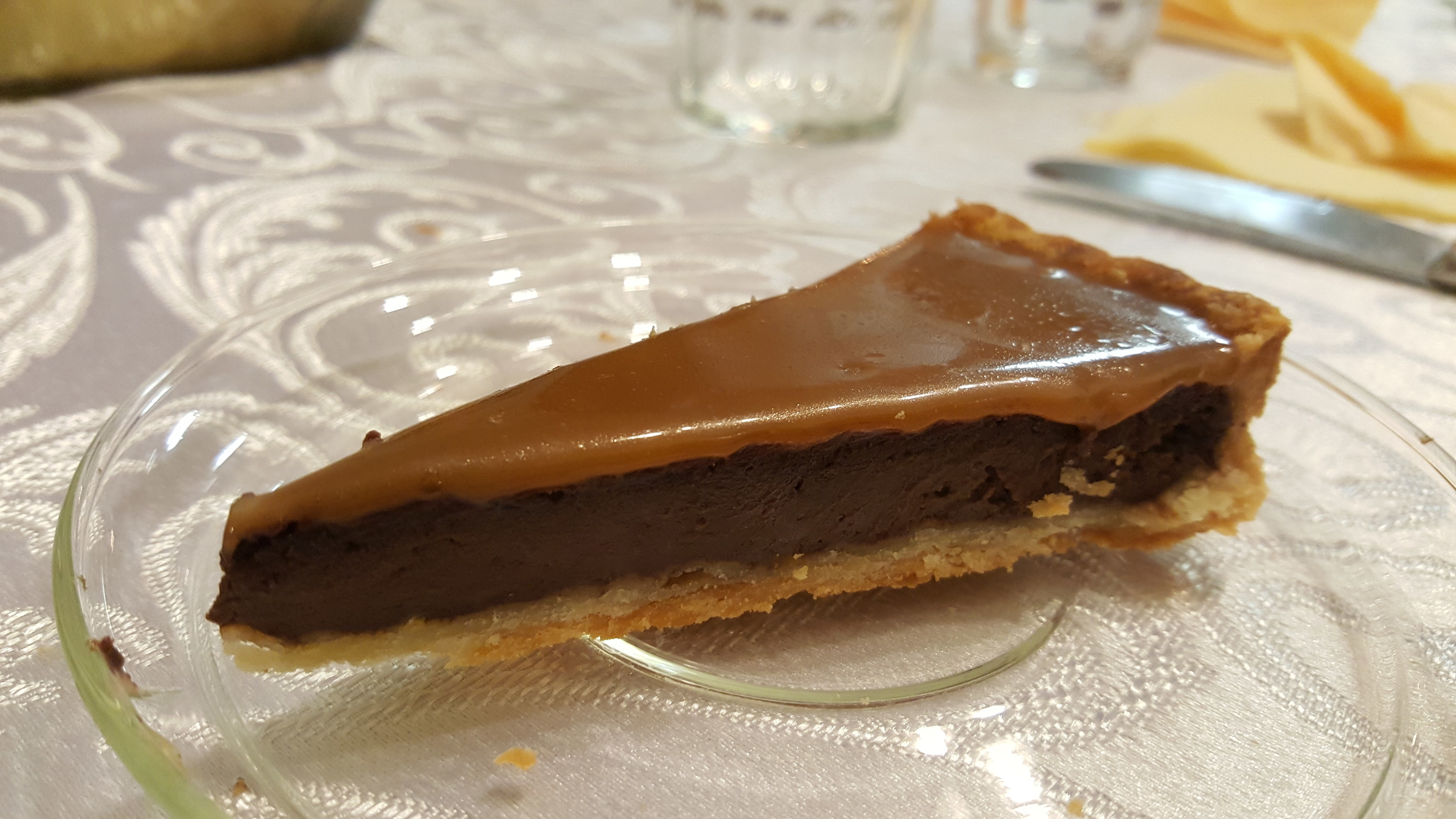 3.
Quandong and Chorizo Pizza
A bold and flavourful pizza topped with ripe quandongs, spicy chorizo, melted mozzarella cheese, and fresh herbs.

My verdict: 9/10. Bonus points for the inclusion of an Aussie native food! This sweet and salty combo has me weak in the knees.

4.
Emu Egg Benedict
A twist on the classic brunch dish, featuring a toasted English muffin, sliced emu ham, a poached emu egg, and a rich hollandaise sauce, all served with a side of roasted kumera hash browns.

My verdict: 3/10. Good LORD, the idea of eating an entire emu egg in one sitting, smothered in hollandaise (more egg yolk...), I feel ill just considering it.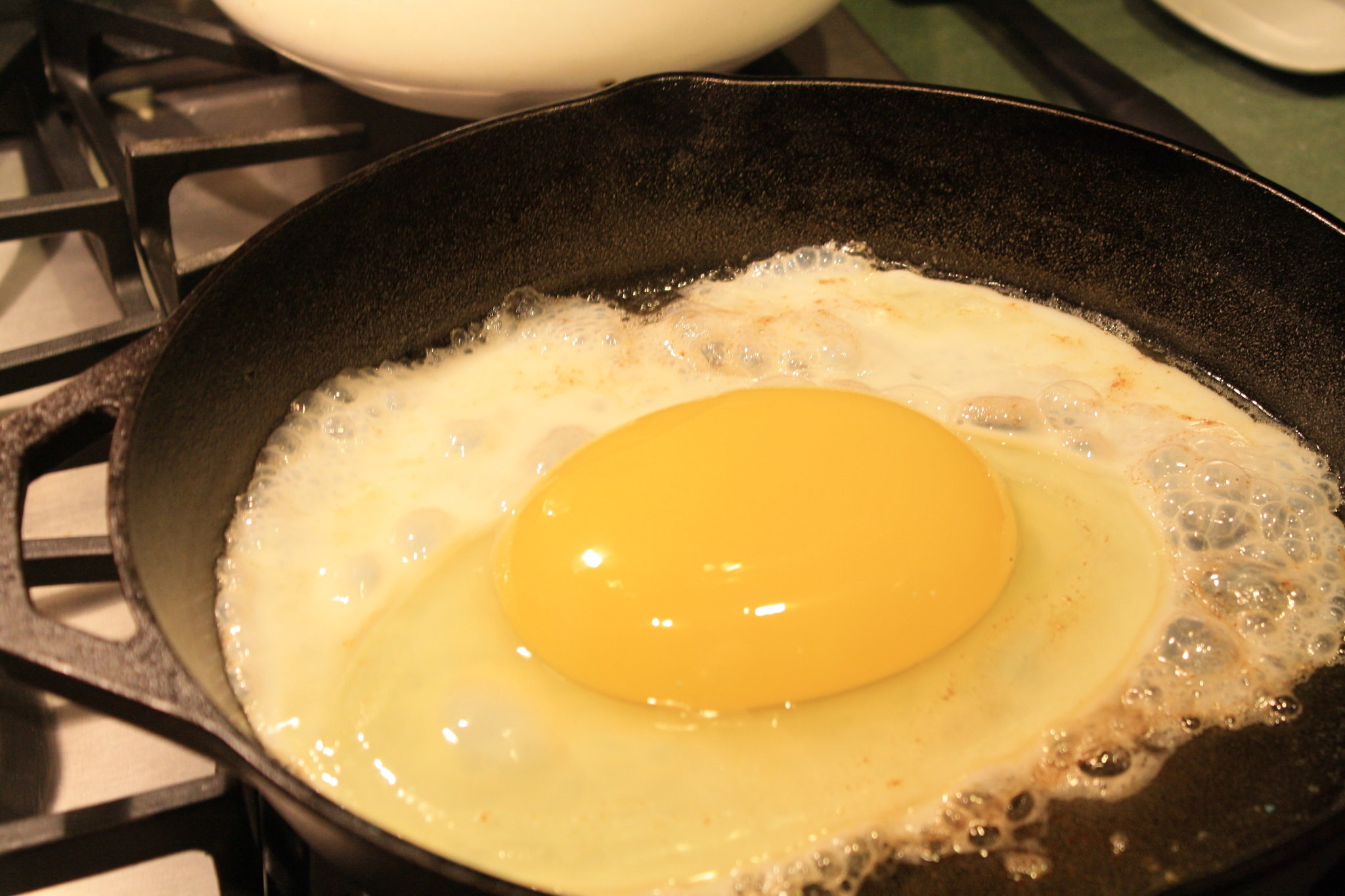 5.
Tim Tam Ball
A bite-sized treat made by rolling Tim Tams in melted chocolate, then shaping them into balls and coating in crushed nuts or coconut.

My verdict: 6/10. I mean, I'm sure it would taste fine, but what a faff to have to crush up the Tim Tams, roll them into a spherical shape, then coat them in nuts? It's never gonna beat a Tim Tam slam.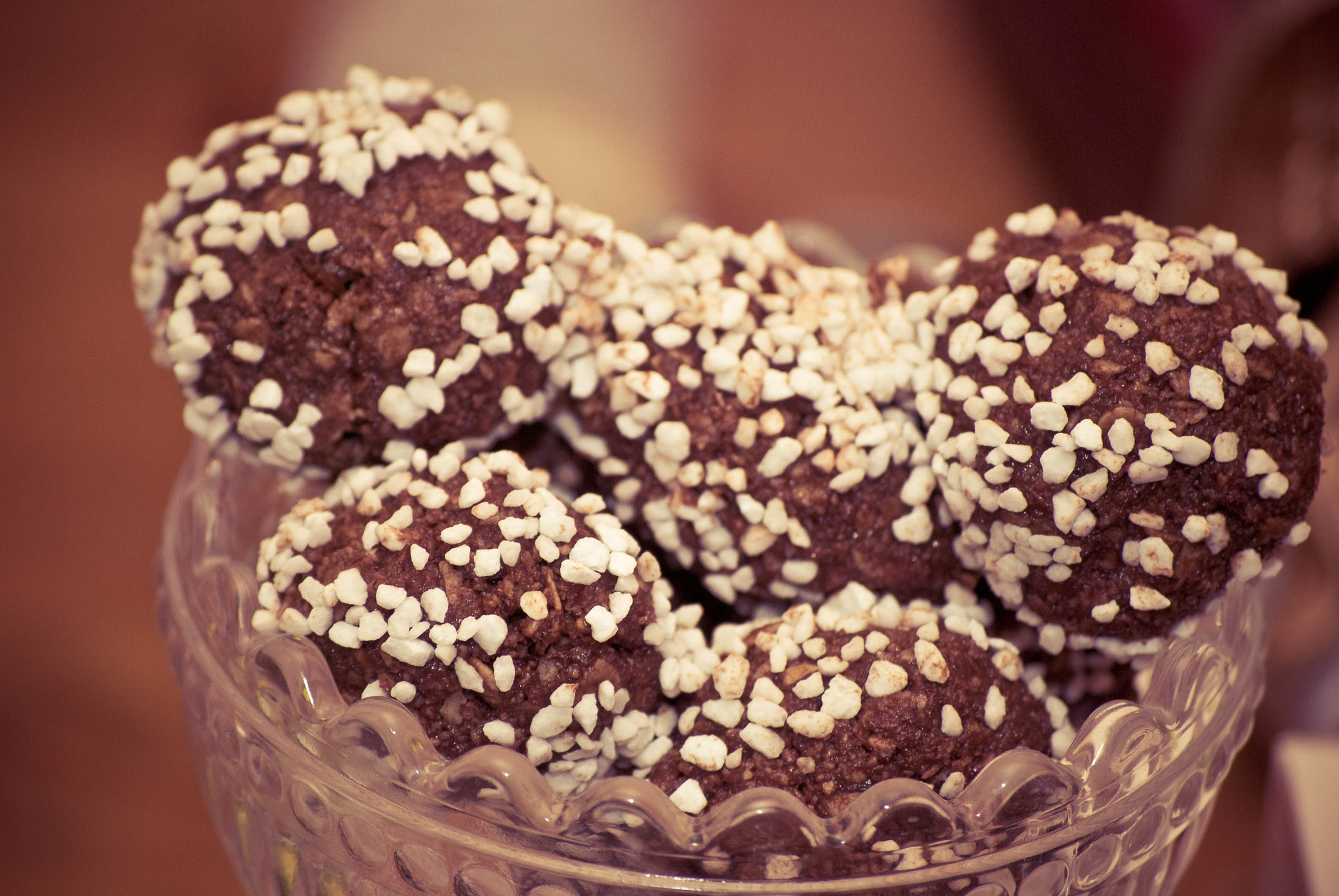 6.
Outback Stack
A towering sandwich made with juicy grilled kangaroo meat, caramelised onions, beets, lettuce, and tangy barbecue sauce, all piled high on a soft brioche bun.

My verdict: 7.5/10. I'm not a huge fan of kangaroo meat, but man, this sounds like a bloody good way to satiate your hunger after a long summer's day by the beach. It loses points for saying "beets" instead of "beetroot" though. A true blue Aussie would never.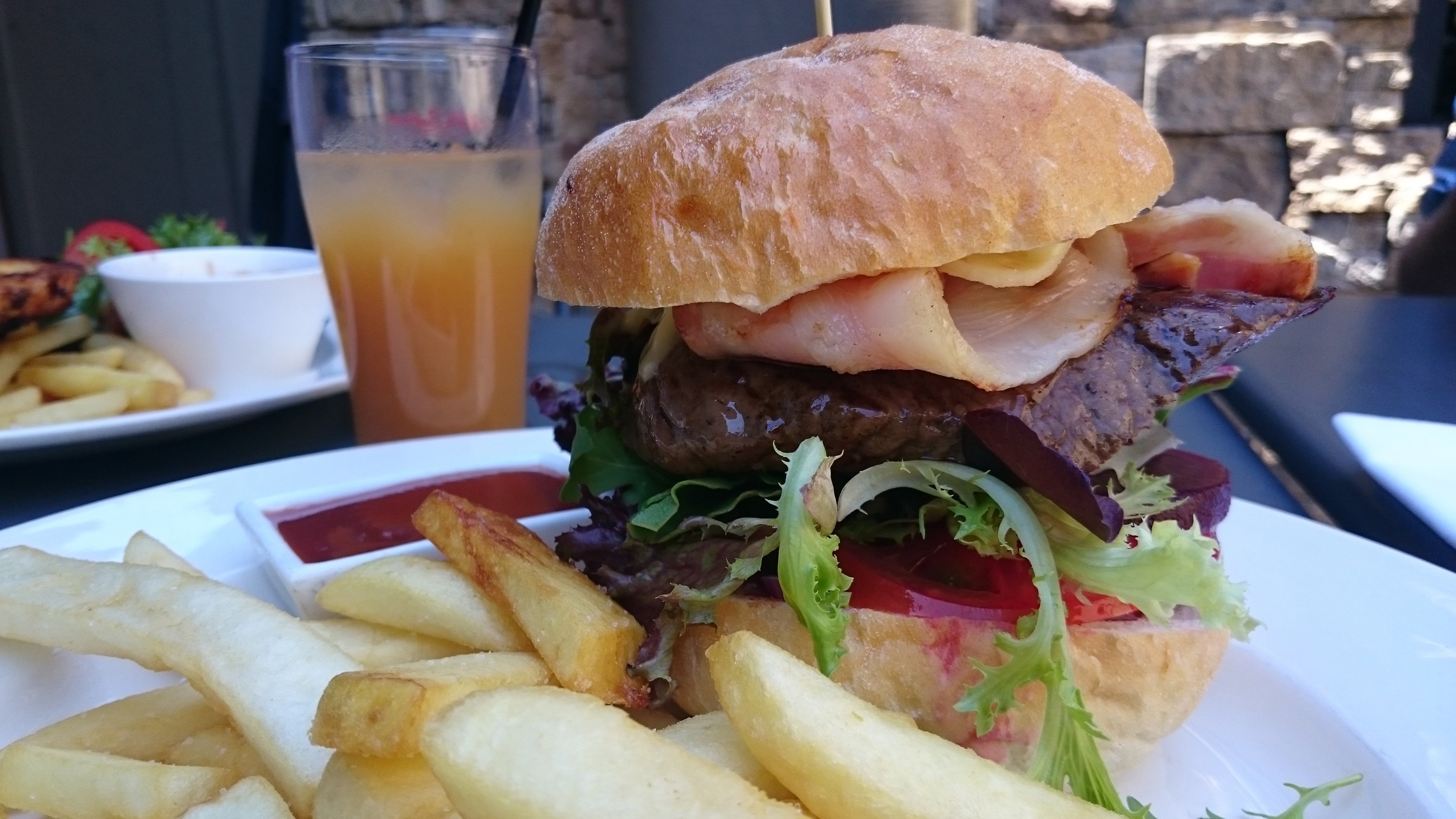 7.
Vegemite Bloody Mary
A bold and spicy take on the classic brunch cocktail, made with tomato juice, horseradish, Worcestershire sauce, and a touch of Vegemite for a salty-umami flavor.

Verdict: 8/10. I'm kind of into this? A Bloody Mary is basically a savoury dish, so what's a little Vegemite thrown into the mix?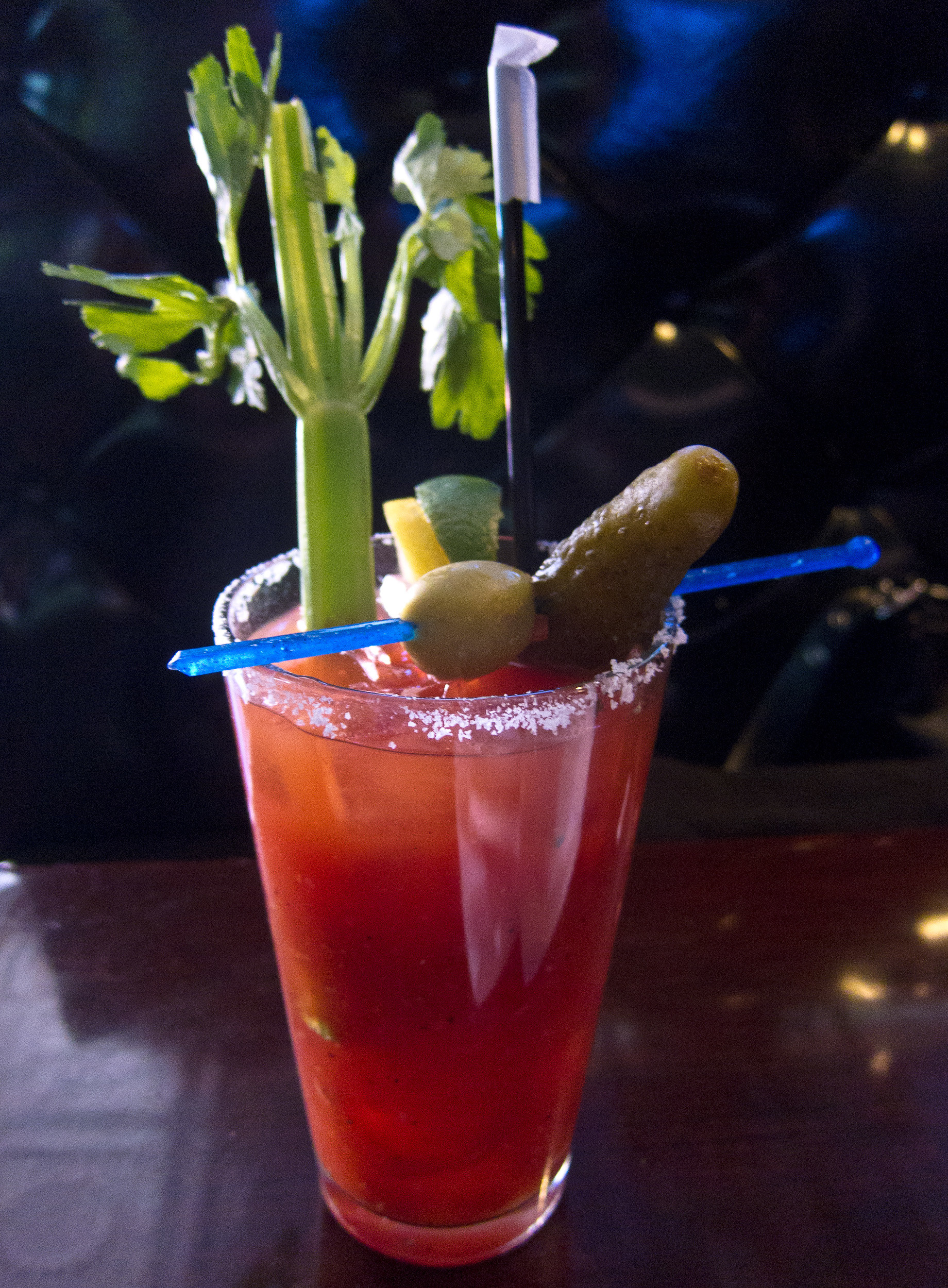 8.
Bushfire Blaze
A fiery hot stew made with diced potatoes, carrots, and kangaroo meat, simmered in a spicy tomato sauce and served over fluffy white rice.

My verdict: 5.5/10. Problematic naming aside, I think a hot stew like this needs a fattier protein than 'roo to really simmer slowly and soak up all those flavours.

9.
Coastal Catch
A fresh and flavourful seafood dish made with juicy grilled barramundi, a squeeze of lemon, and a side of crispy sweet potato fries.

My verdict: 7/10. She ain't exactly original, but man ALIVE, I'd kill for a plate of this right now. The sweet potato fries with the bazza are *chef's kiss*.

10.
Kangaroo Katsu Curry
A fusion of Japanese and Australian flavours, this dish features breaded and fried kangaroo cutlets, served over a bed of rice and smothered in a spicy curry sauce.
My verdict: 7/10. Does the robot brain know that Australians eat more than just kangaroo? Don't get me wrong, this sounds tasty as all hell, but I'm beginning to feel trivialised.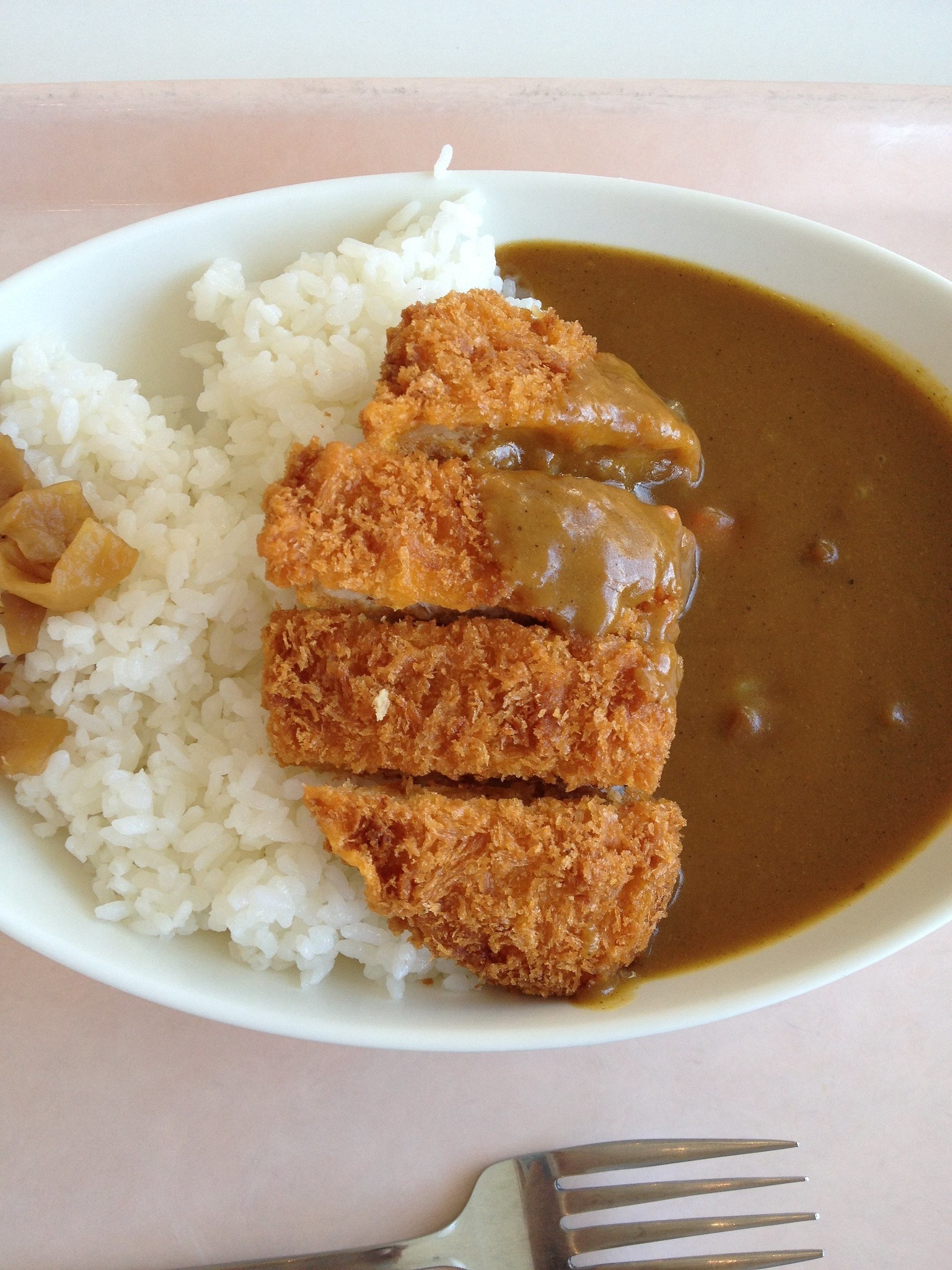 11.
Pavlova Daiquiri
A sweet and fruity cocktail made with rum, fresh passion fruit and a dollop of whipped cream, garnished with a raspberry and a sprinkle of toasted coconut.

Verdict: 6/10. She has legs, but the whipped cream and rum really brings her down for me.
12.
Wattleseed Sausage Roll
A savoury pastry filled with a mixture of ground pork, native wattle seeds, and spices, all baked to golden perfection.
My verdict: 8.5/10. Not exactly a new idea — Wattleseed has been a mainstay in First Nations Peoples' diets for thousands of years — but a bloody good upgrade to your standard sanga, nonetheless.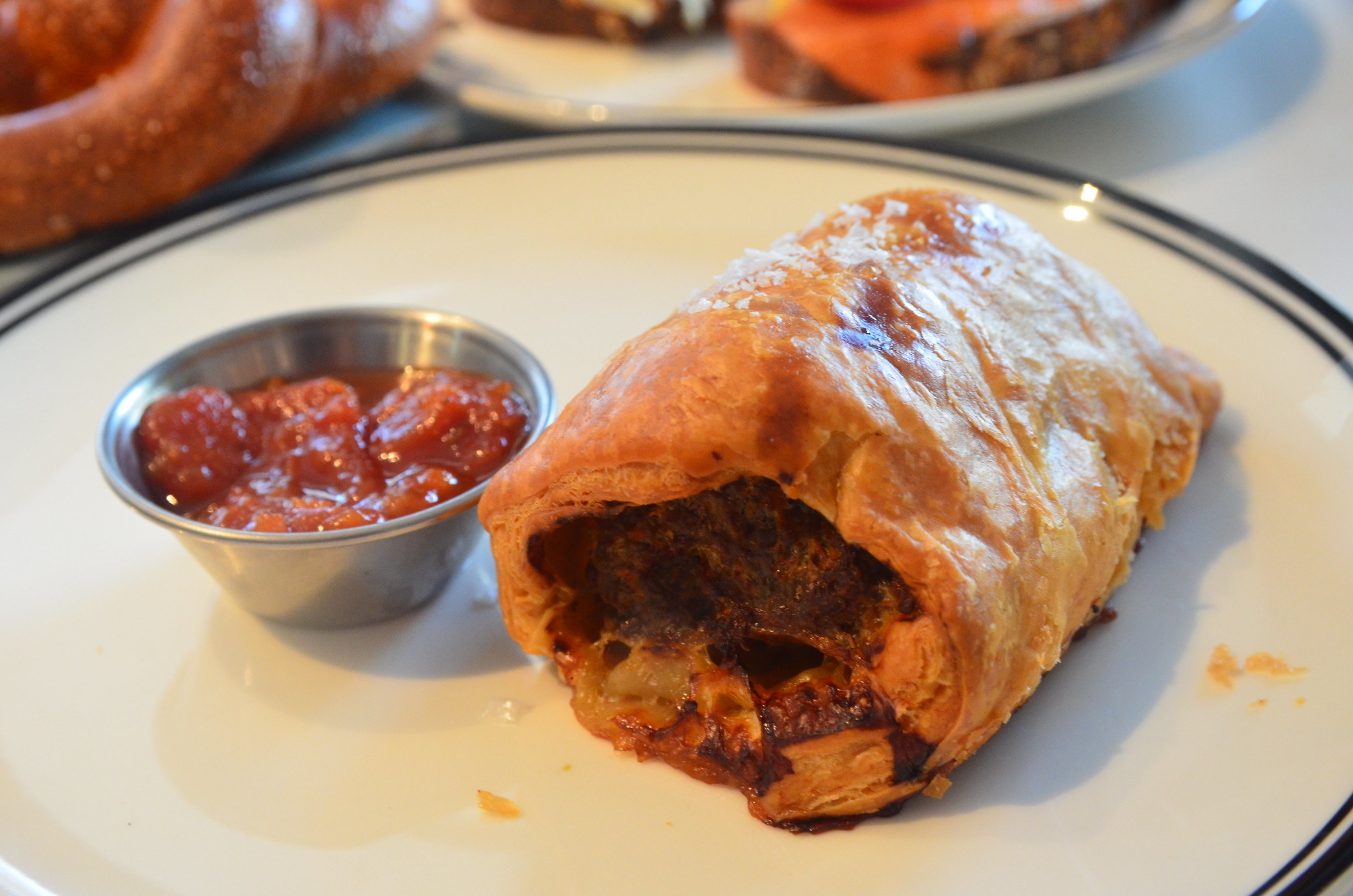 13.
Warrigal Greens Pie
A twist on the classic Aussie meat pie, filled with sautéed warrigal greens, potatoes, and onions, all encased in a flaky pastry crust.
My verdict: 5/10. I love me a greens pie as much as the next gal, but this really needs a hefty cheese dosage to lift the yum factor.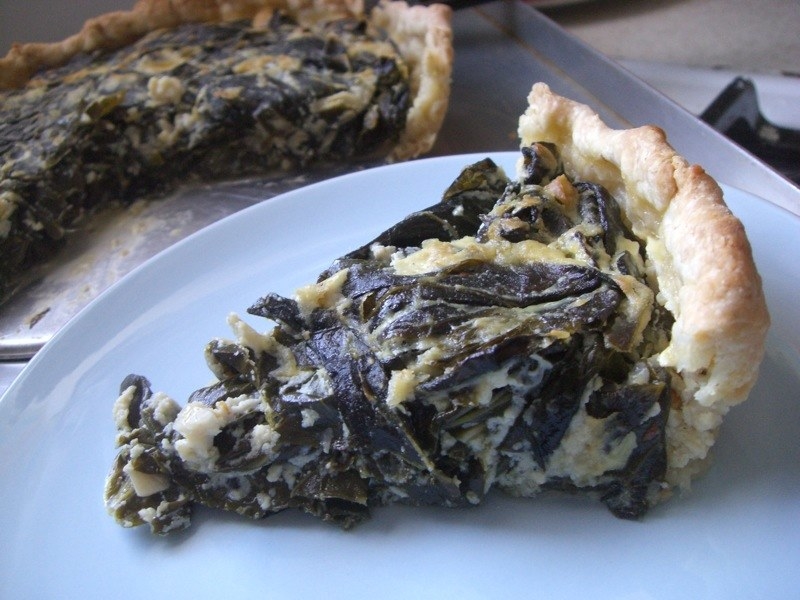 14.
And finally, Tim Tam Slam Shot
A boozy shot made with Tim Tam biscuit crumbs, chocolate liqueur, and Kahlua, served with a whole Tim Tam biscuit to "slam" into the shot glass.

Verdict: 10/10. I'll take three immediately.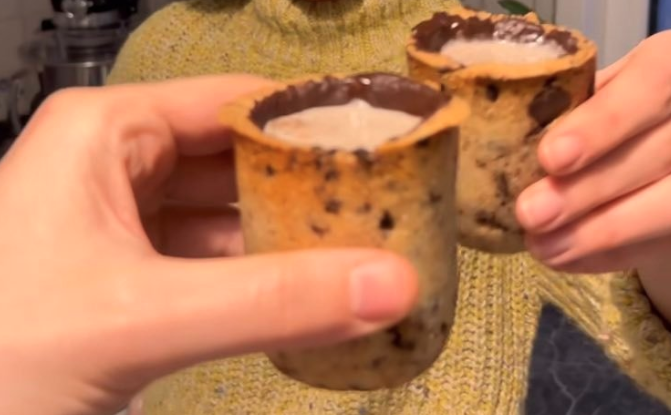 What do you think of these food and booze combos? Would you give them a try? Let me know your thoughts in the comments below!