14 Pictures That Show How Poorly "Social Distancing" Went In Sydney This Week
Just because Bondi Beach was closed, doesn't mean the crowds vanished.
This week, prime minister Scott Morrison announced a long list of rules, restrictions and changes that Aussies should abide by in order to protect against the spread of the coronavirus.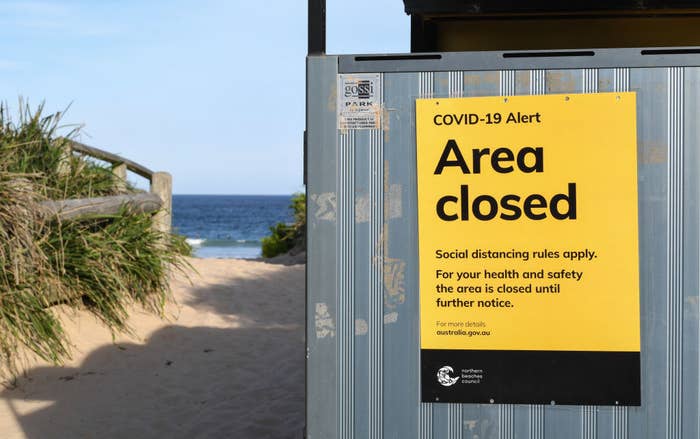 Now, it's possible that you think the new laws are an overreaction. Or, if left to their own devices, the people of Sydney would instinctively ~do the right thing~.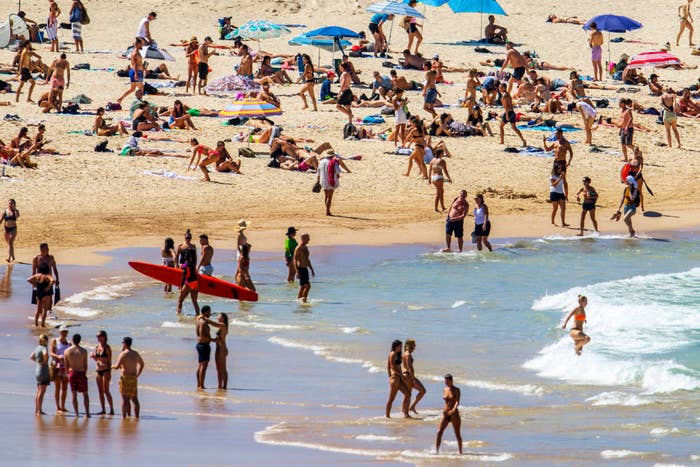 To test that theory, we decided to take a little look back at how Sydneysiders have navigated social distancing over the last seven days.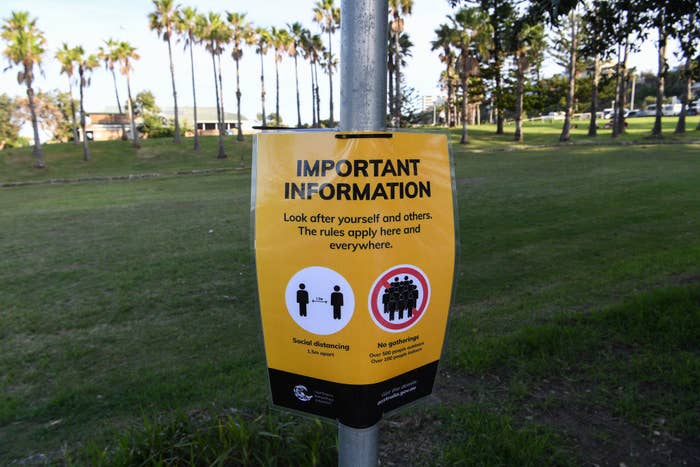 1.
At Red Leaf Beach, this tiny strip of sand was positively teeming with sun-seeking visitors.
2.
While at Mona Vale Beach, locals were equally excited by the prospect of a sunny day by the shore.
3.
At Coogee, the beach may have been closed, but that didn't stop groups of people taking to the park for their daily dose of vitamin-D.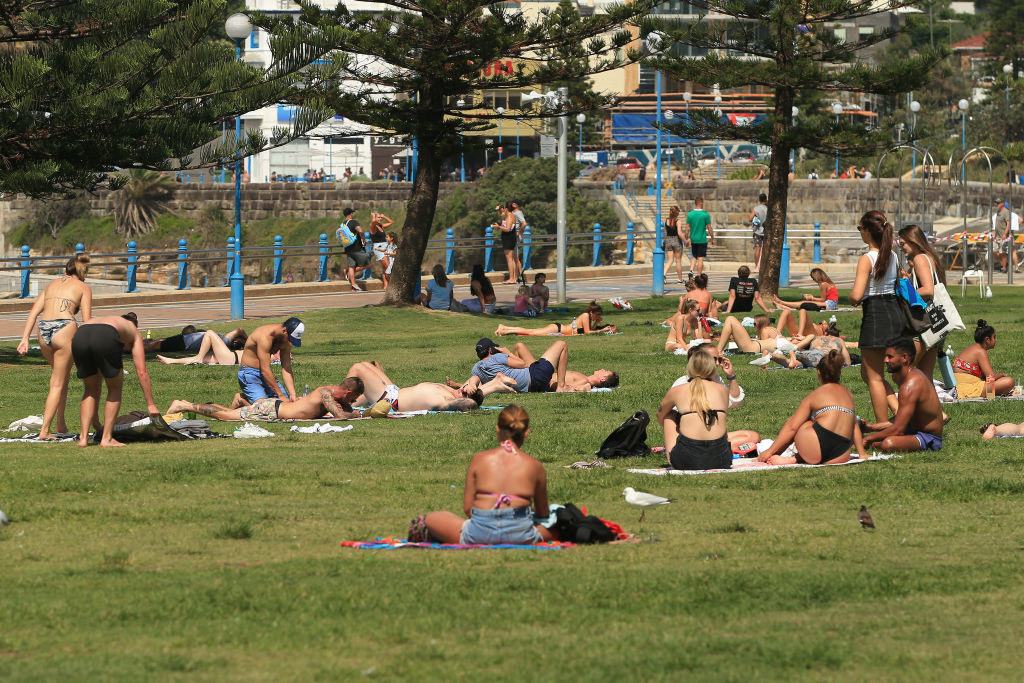 4.
At Coles, the opening of a new store resulted in a huge crowd of would-be grocery buyers swarming by the gates.
5.
While inside, the queues of people waiting to pay didn't seem to value their personal space either.
6.
Sydney's trains were overloaded with customers, both on and off the platform.
7.
At World Square, groups of shoppers were happy to browse without considering any form of social distancing.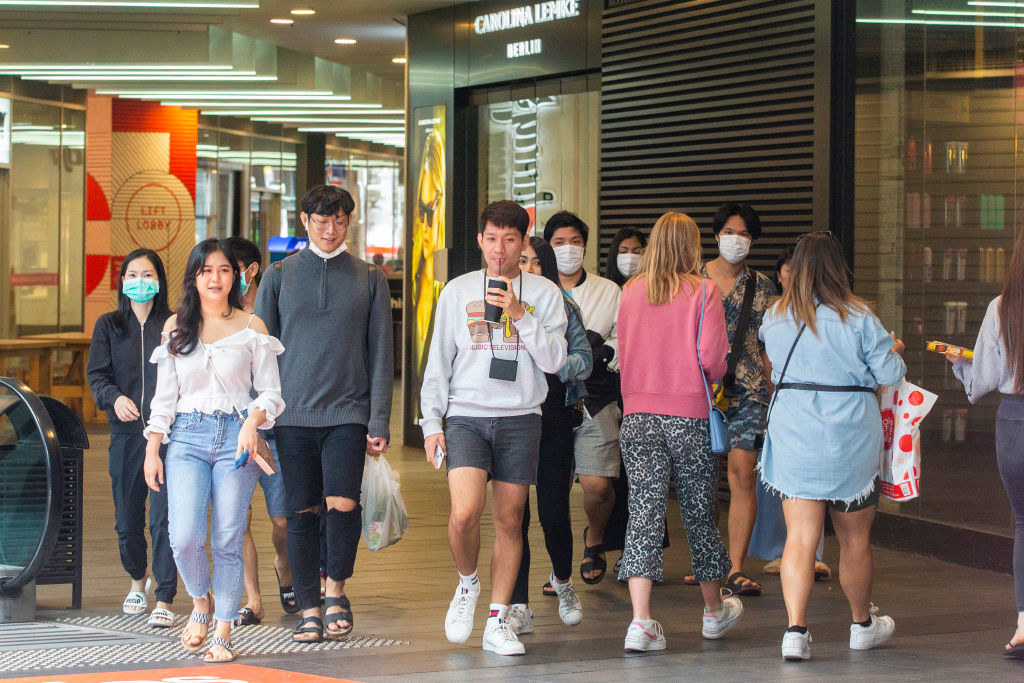 8.
At Sydney Uni over the weekend, fears over the spread of the coronavirus certainly weren't getting in the way of a candlelit dinner.
9.
While in Elizabeth Bay, this wedding party decided to still go ahead, shortly before ScoMo banned receptions of more than five people.
10.
At this apartment complex, poolside residents weren't concerned with the rules of social distancing.
11.
While at Clontarf Beach, these groups huddled together to share the prime spot under the shade of the trees.
12.
At Sydney Airport, the baggage claim area was filled with Aussies and visitors all vying to collect their belongings first.
13.
While those clearing customs gave no fucks about standing 1.5 metres apart.
14.
And finally, at Newtown, these teens posed up a storm for photographers while waiting for the local bus.