Australia, Get Ready To Cook Like A Tasty-Pro Because Big W Just Scored The Whole Kitchen Range
BRB, spending my entire salary on crockery.
So, you're familiar with Tasty, yeah? You know, those mouth-watering, crazy-addictive recipes that turn up all over your social feeds right when you're craving a lil' snicky snack?
Well, if you've ever watched along and thought, "Good lawd, I am just dying to deep-fry something right now" then, oh boy, have I got some good news for you.
Introducing the Tasty cookware line! Available now and exclusively in Australia at a Big W store near you.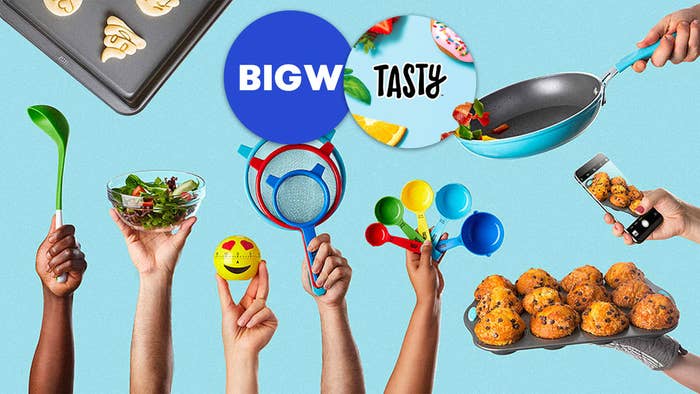 Featuring all the tools necessary to make your Tasty dreams a reality, this kitchenware range is made up of over 28 amazing, affordable products — starting from just $8.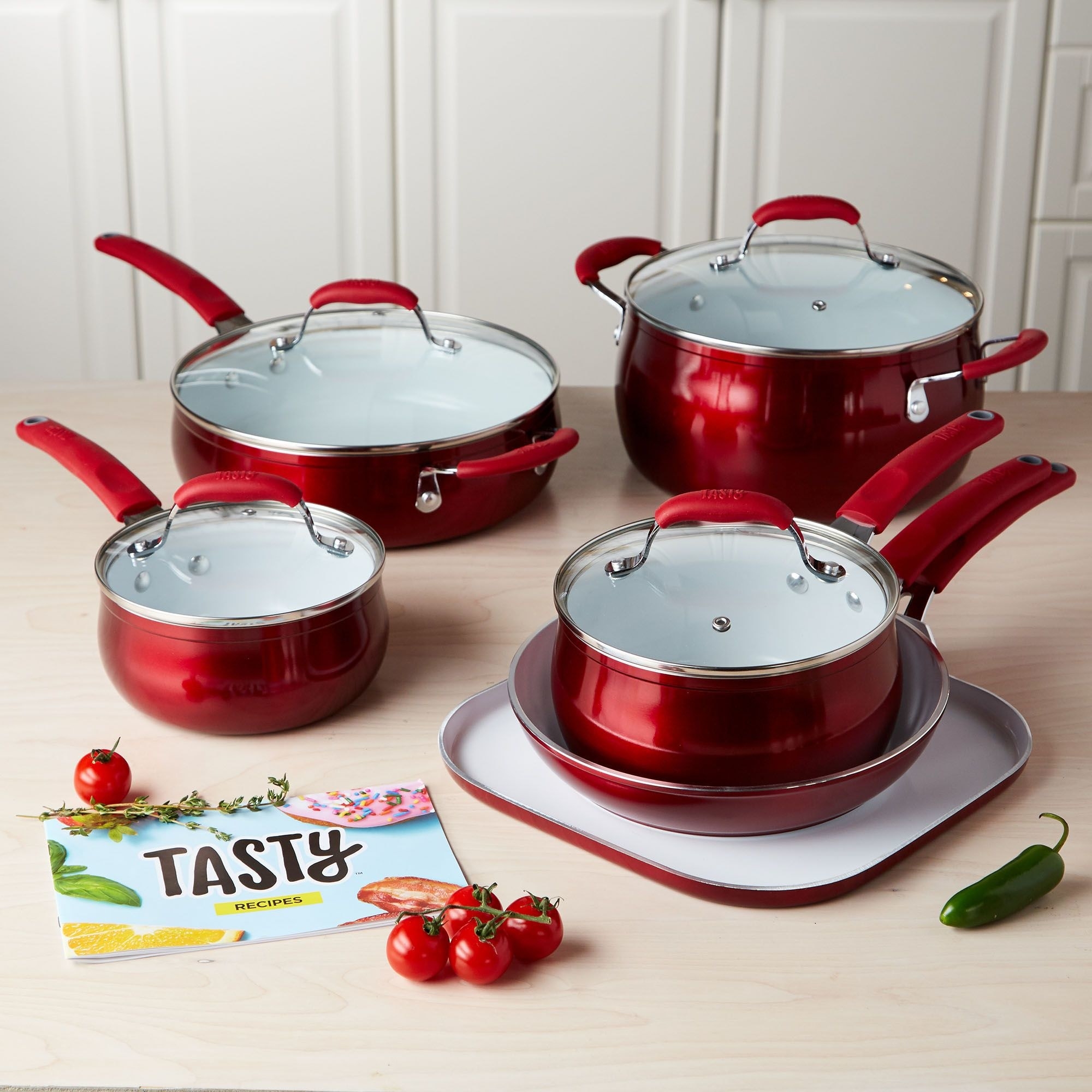 Like this Tasty Emoji Cookie Sheet Set, so you can send baked goods, not texts, to your friends.
Or this 15-Piece Soft Grip Knife Set, which will last for years of kitchen prep to come.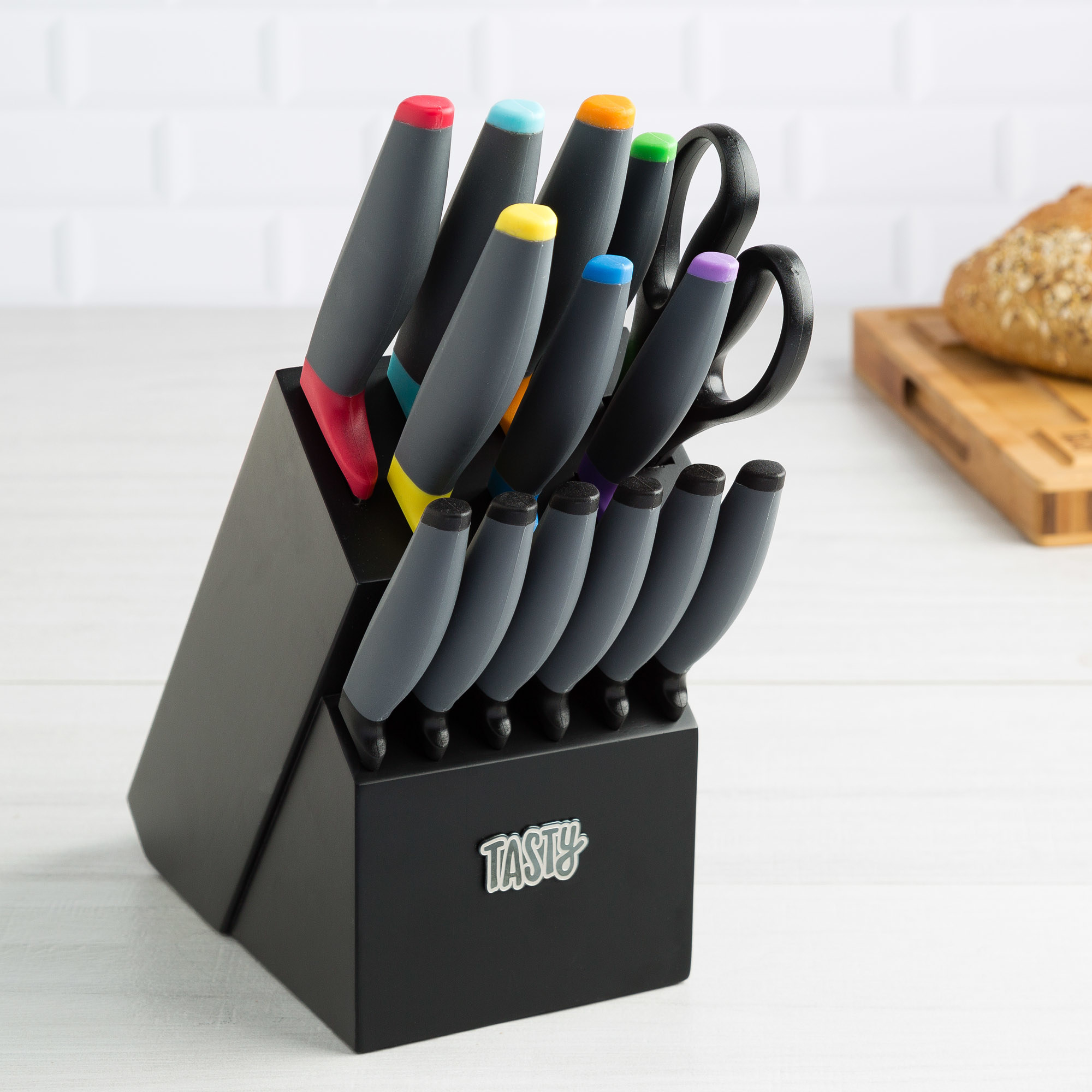 So whether your culinary abilities are fully-formed or half-baked, the Tasty x Big W cookware will get you to an expert-level chef status.