It's Macca's 50th birthday this year and the bloody legends behind the iconic Australian menu have gone and unveiled their latest (and perhaps greatest?) creation.
I present to you: The Birthday McFlurry.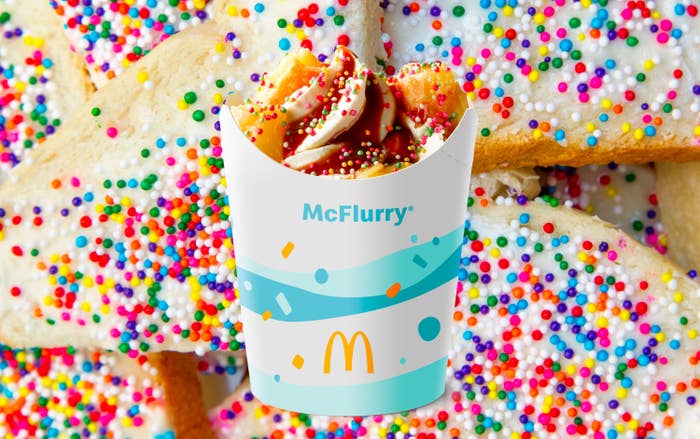 Inspired by the very best of your nostalgic birthday flavours, this truly iconic McFlurry features bite-sized pieces of custard pie, mixed in with creamy soft serve and topped with caramel sauce and birthday sprinkles.
The Birthday McFlurry will be available for one week only via Uber Eats — which is music to the ears of us locked-down Sydneysiders.
So set your alarms my friends, because tomorrow you can have your cake and eat it too.