While communities around the world are continuing to come together in grief and rage to protest against police brutality and racism, Australians are being asked to confront their own long and ongoing history of violence against Aboriginal and Torres Strait Islander peoples.
While the name George Floyd is now well-known around the world, in Australia, the circumstances of his death are tragically similar to those surrounding the death of a young, Aboriginal man named David Dungay Junior.
In 2015, Dungay was 26 years old and just weeks away from being released from Long Bay Gaol, in New South Wales. He was eating biscuits in his cell, when prison staff ordered him to stop. When he refused, six guards moved him to another cell and held him down.
And in the wake of George Floyd's identical last words, Australians are being asked to look not at the US, but at the systemic racism and police brutality that occurs all too often on home soil.
David Dungay's mother, Leetona Dungay, continues to fight for justice and has made an appeal to the Director of Public Prosecutions to hold the NSW government responsible for his death.
A GoFundMe has been set up to cover the ongoing expenses of this campaign. Please consider donating here.
In Sydney/Cadi, this Saturday, June 6, a vigil will be held for George Floyd and David Dungay — and in memory of all Bla(c)k people who have died in police custody around the world.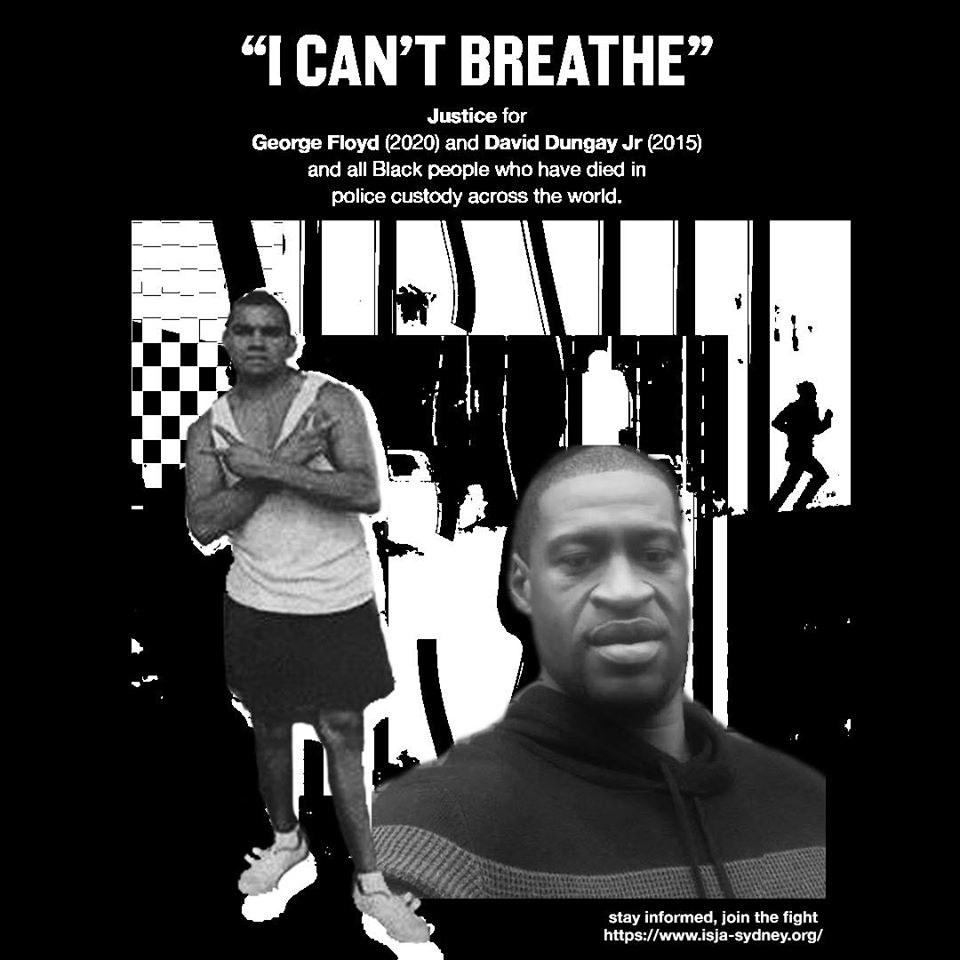 David Dungay Jr is one name, but there are countless other Aboriginal and Torres Strait Islander peoples who have died — and continue to die — at the hands of police brutality. If you're in Australia and want to support the Black Lives Matter movement, here are all the protests you can attend.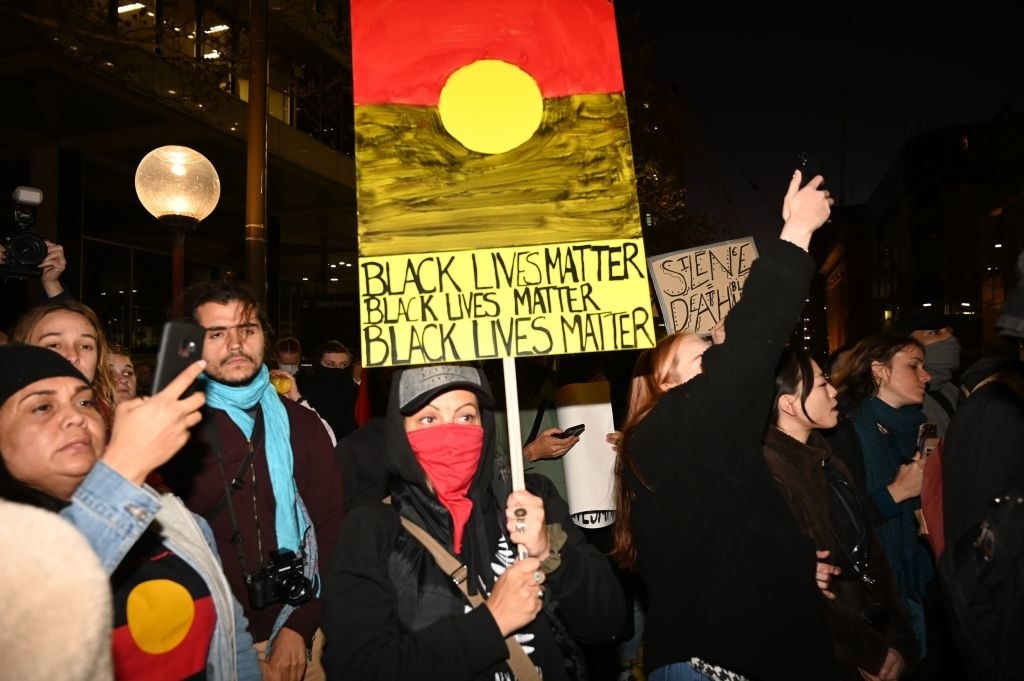 Please stay safe. Speak out against the violence and deaths of black people in custody. Bla(c)k Lives Matter.