If you've clicked into this article, I'll assume you and I share some common interests: The first is coffee and the second is giving a shit about the state of our planet.
Well I've got some good news for you passionate pod-coffee drinkers at home. Crema Joe is a Melbourne-based company that specialises in completely reusable pod capsules — that you can fill up with your choice of beans!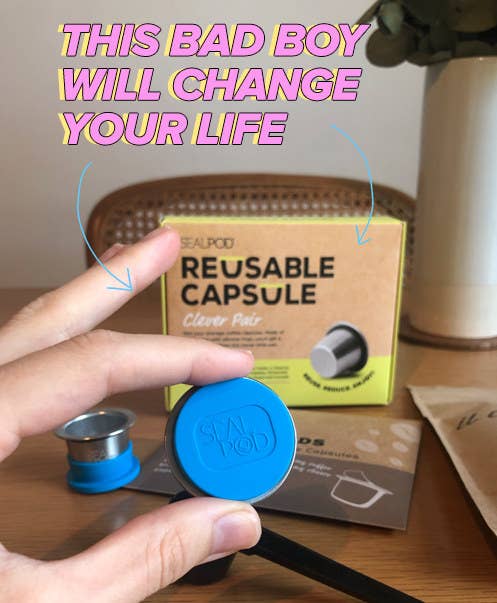 I bought a capsule coffee machine early this year, shortly before the first Aussie lockdown — and let me tell you, that was some good timing. But I hated just how many pods I was chucking into the bin every day.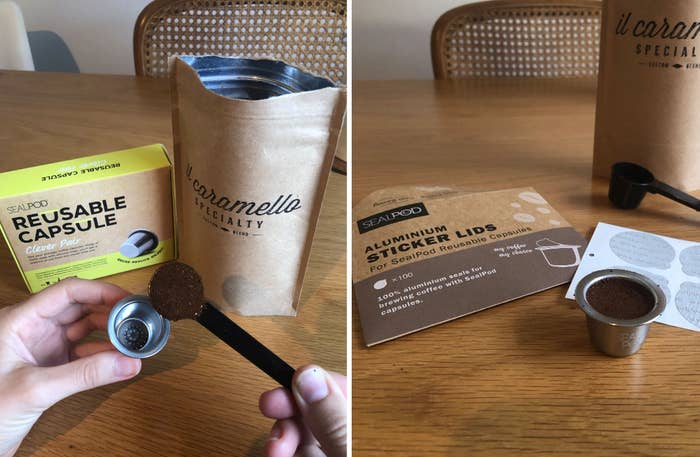 But the beauty of these pods is that you can literally use them time and time again — you just have to fill up, pat down, then seal.
And let me tell you with perfect transparency, these pods seriously deliver the goods. I'm talking cafe-quality flavours, from the comfort of home — without the hefty cost per cup.
You can get a starter pack from as little as $25 — as well as loads of other clever coffee buys here.