Here Are 33 Of The Best Protest Signs From Sydney's Rally This Weekend
"My skin shouldn't be a death sentence."
On Saturday, June 6, more than 20,000 protestors took to the streets of Sydney's CBD in order to support the Black Lives Matter movement — as well as bring attention to the 400+ Aboriginal and Torres Strait Islander peoples, who have died in police custody in Australia since 1991.
Mere minutes before the protest was officially scheduled to start, the New South Wales Court of Appeal declared it an authorised public assembly — overturning a ruling from the Supreme Court the night before, that prevented the rally going ahead based on "public health grounds".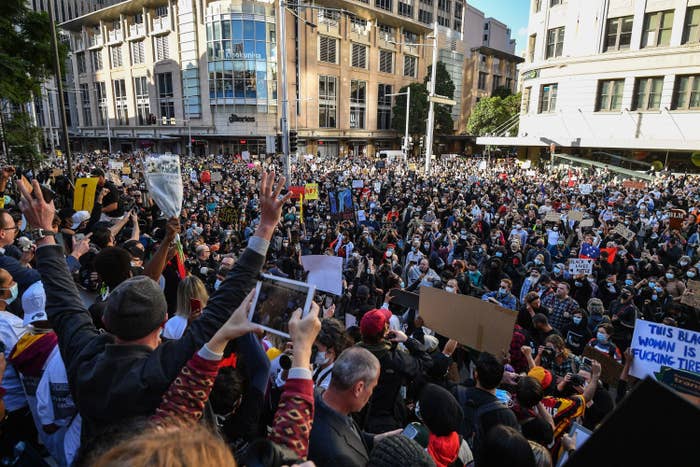 Protest signs ranged from deeply thought-provoking sentiments, to clever poetry and moving illustrations. Here are some of the best we found:
1.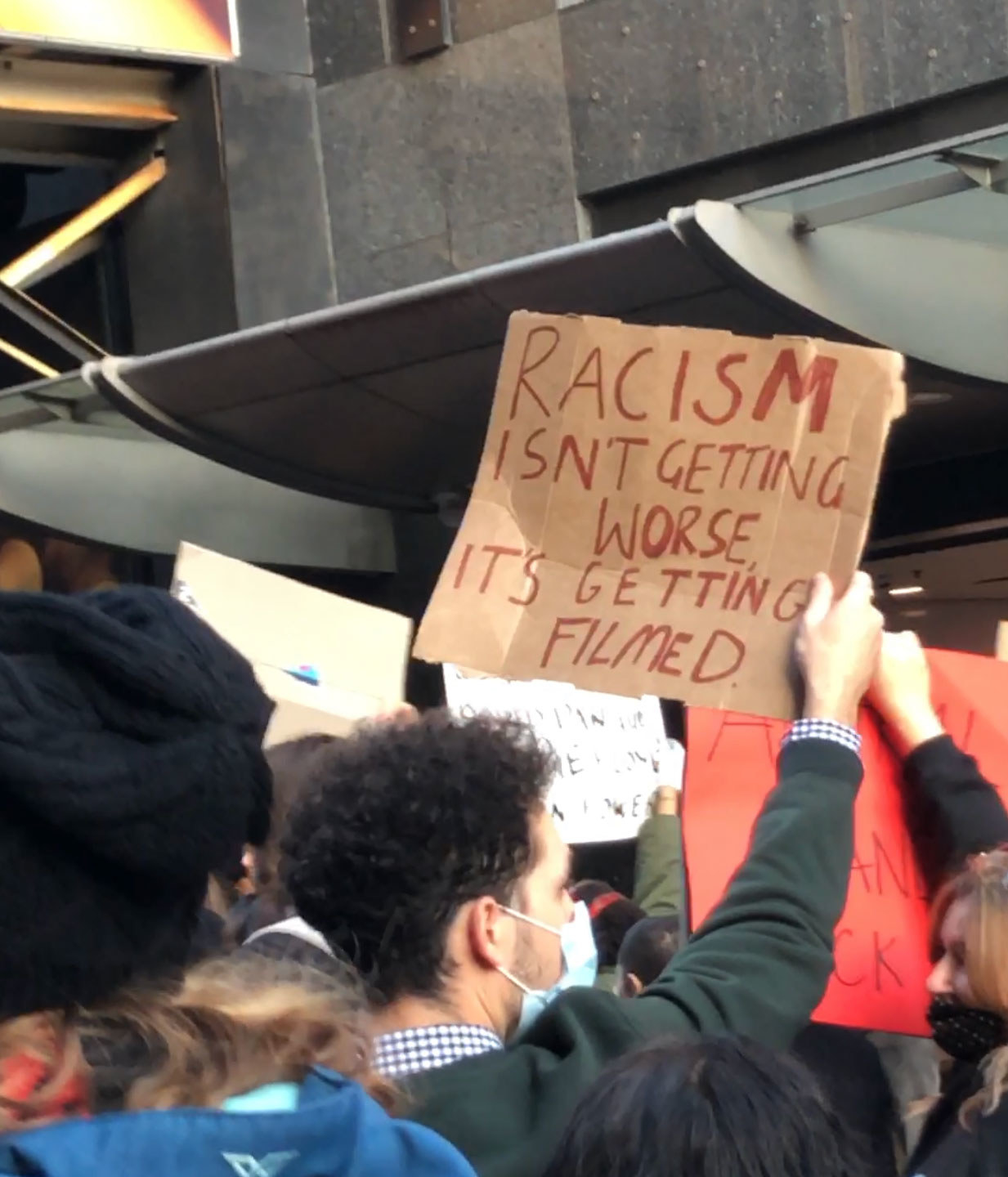 2.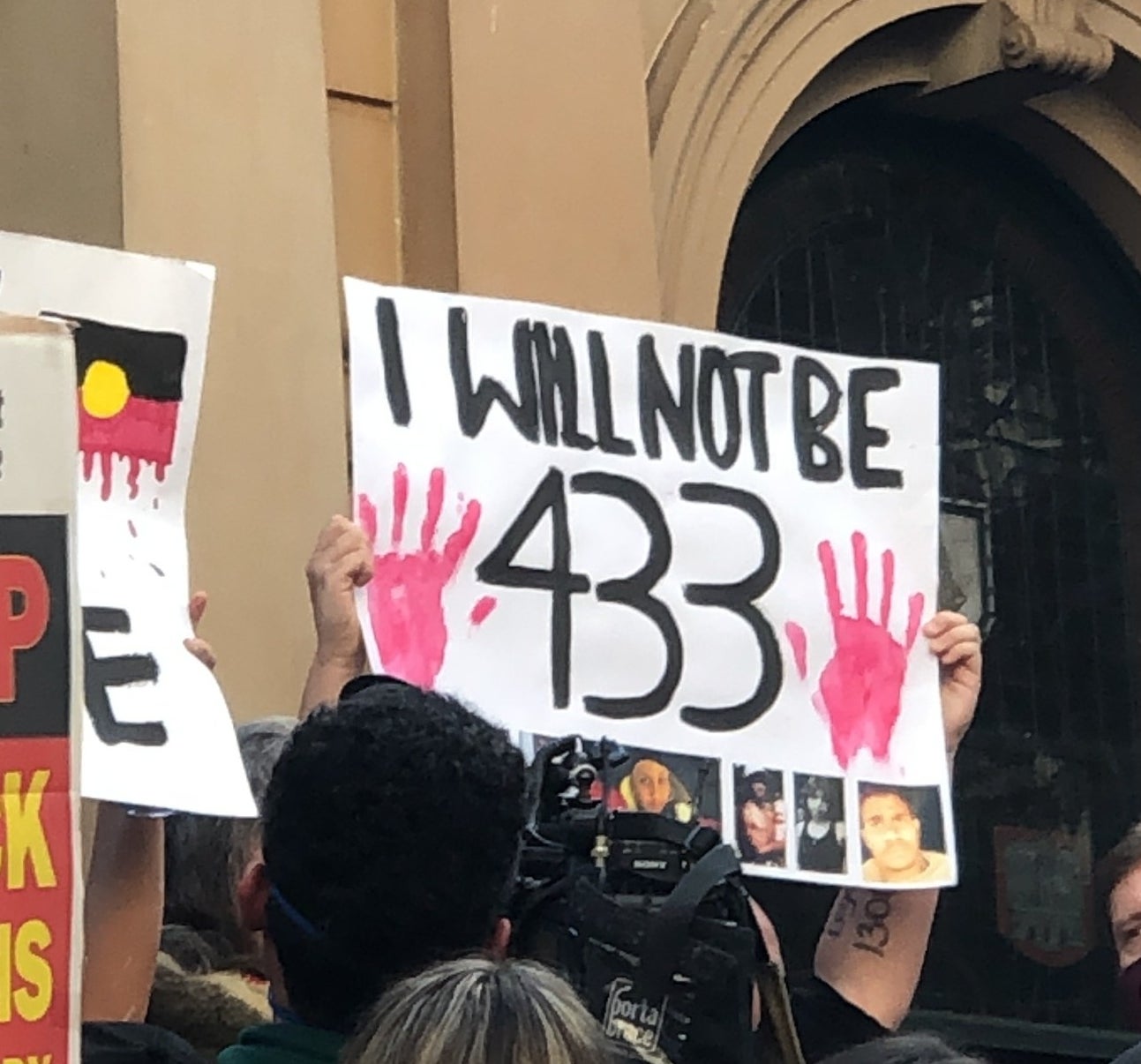 3.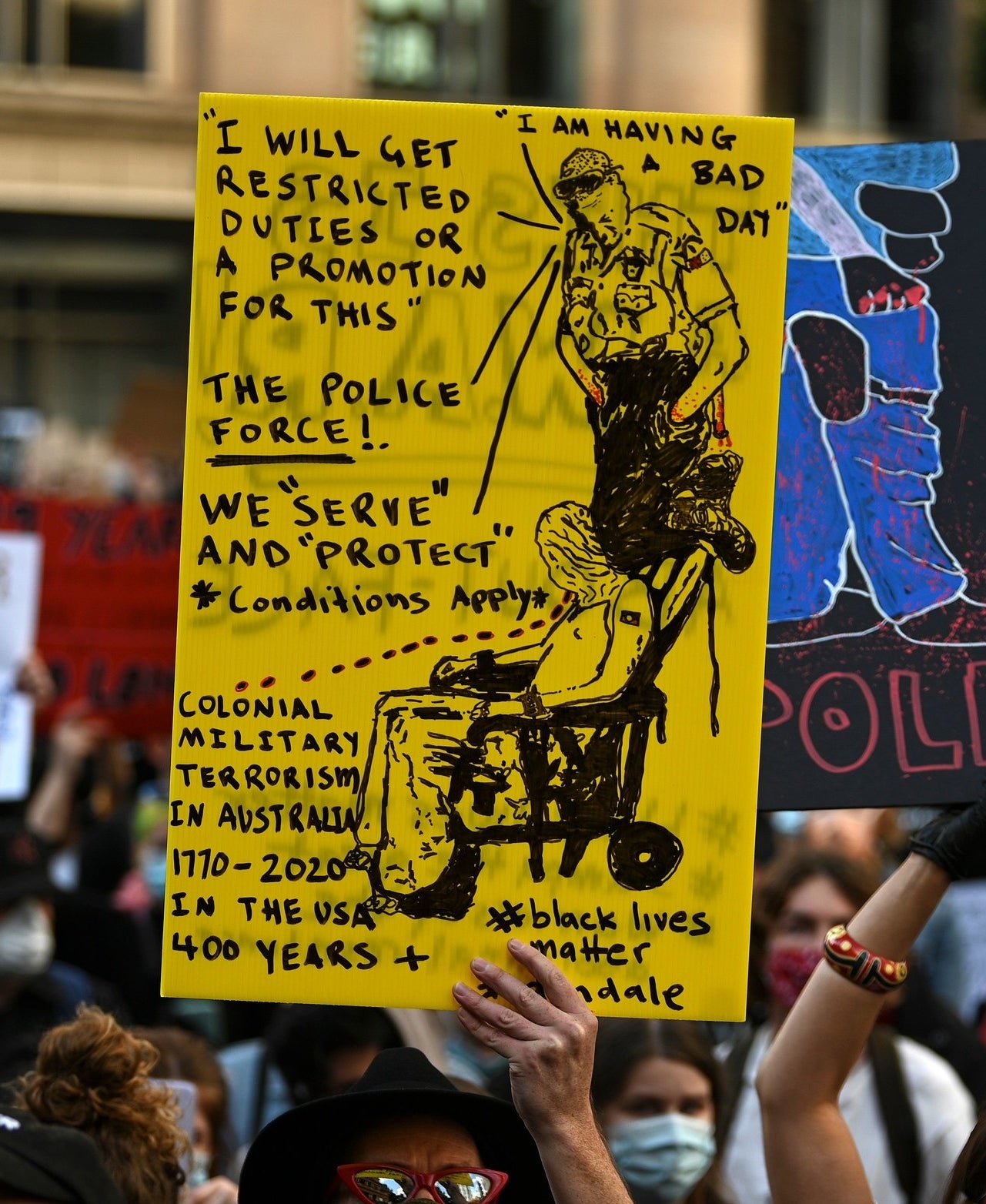 4.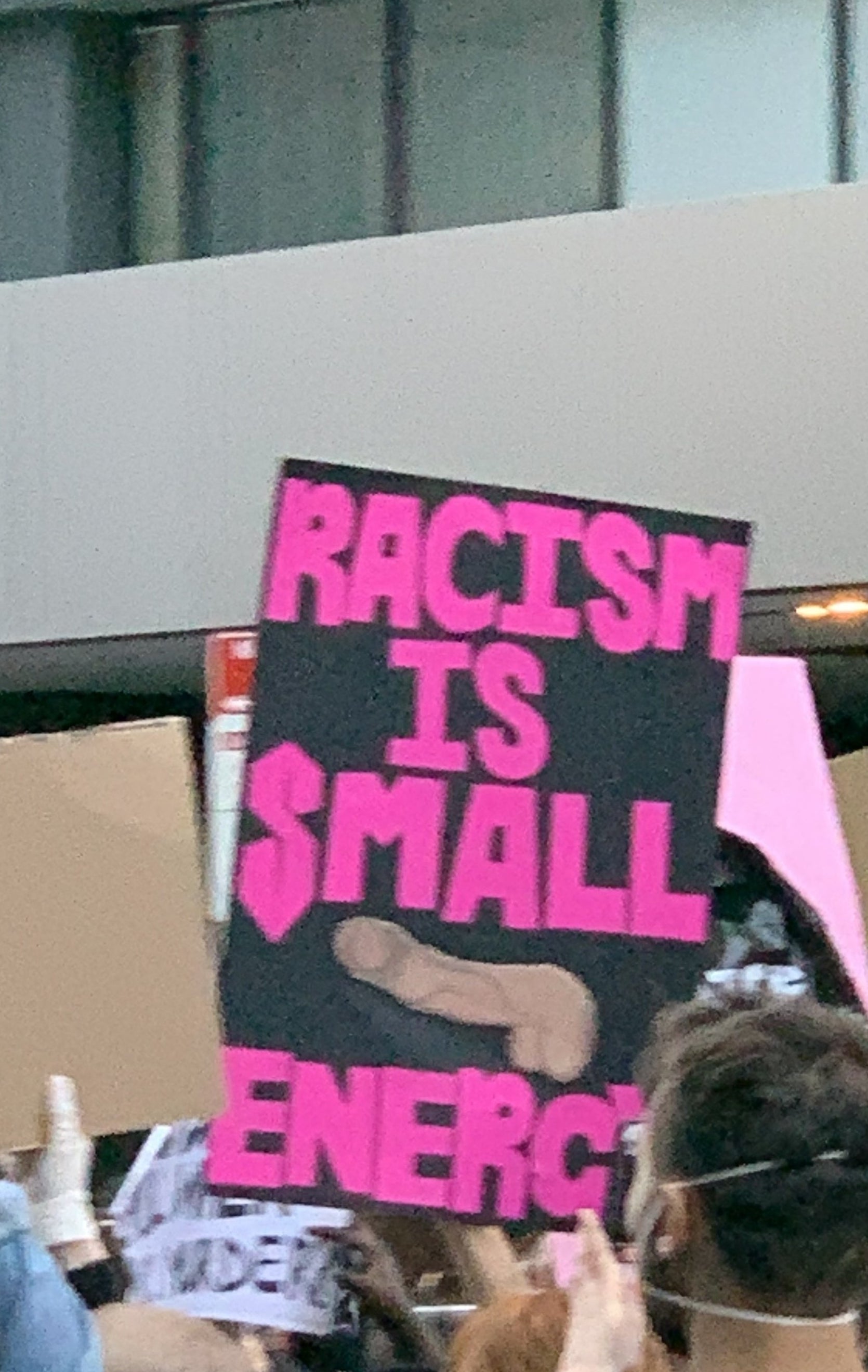 5.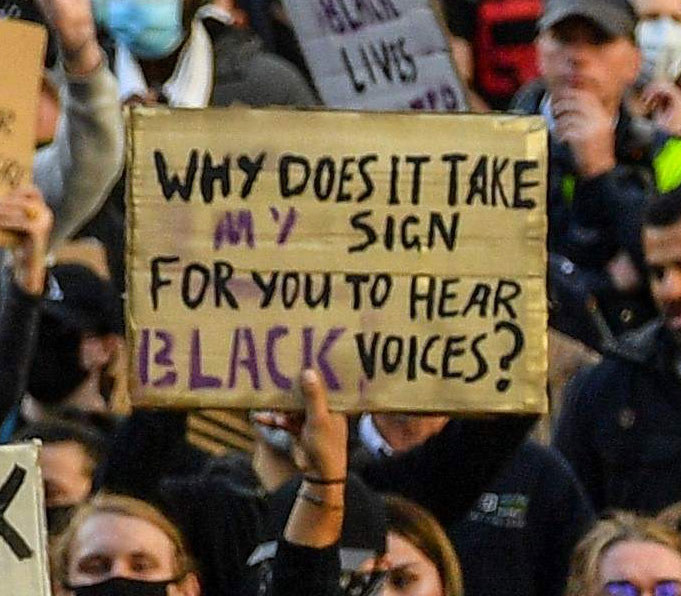 6.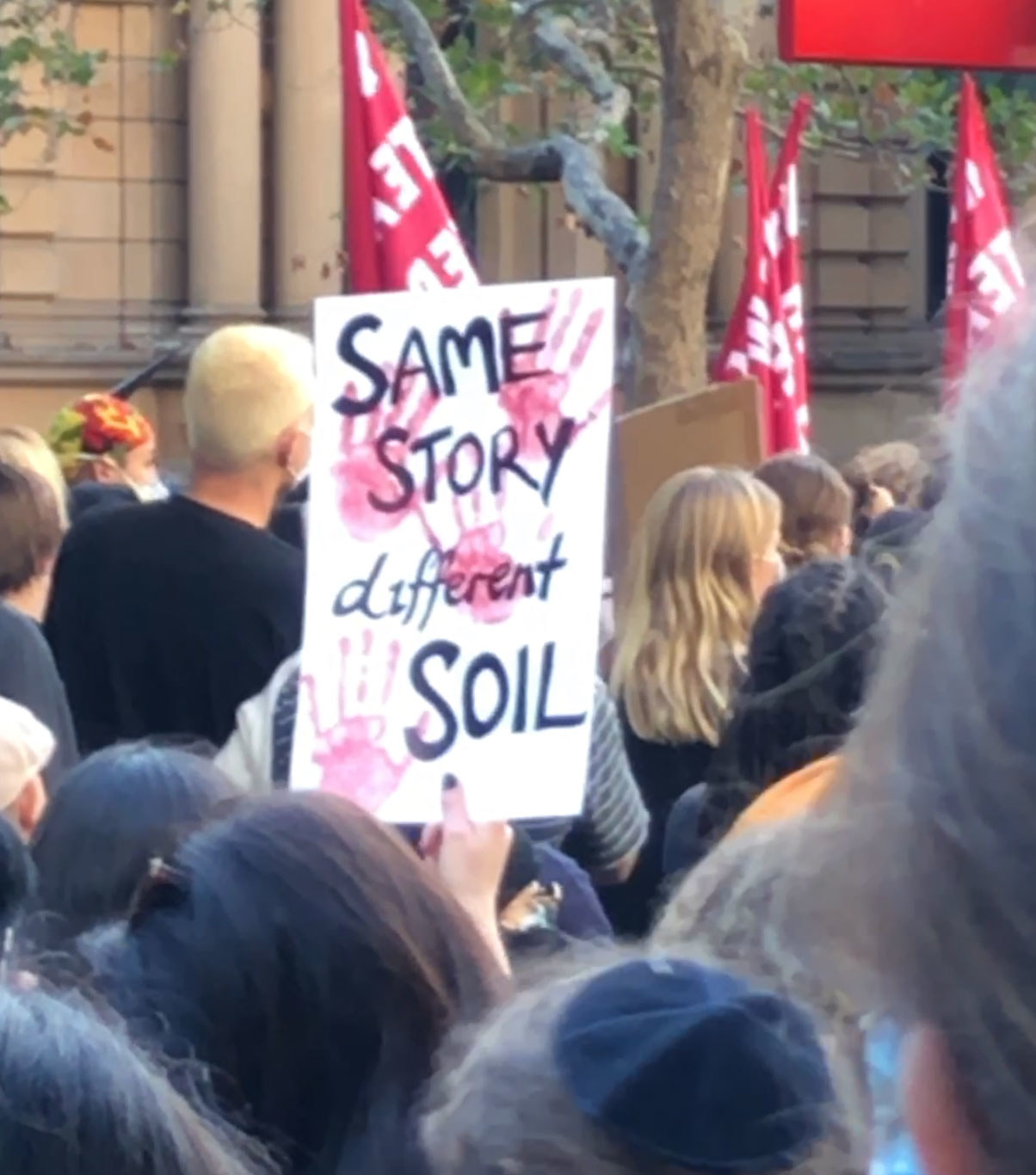 7.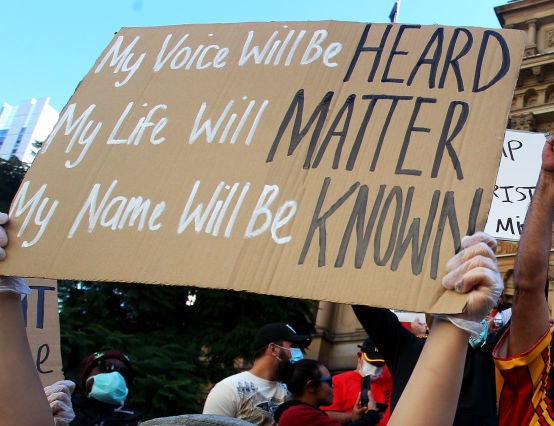 8.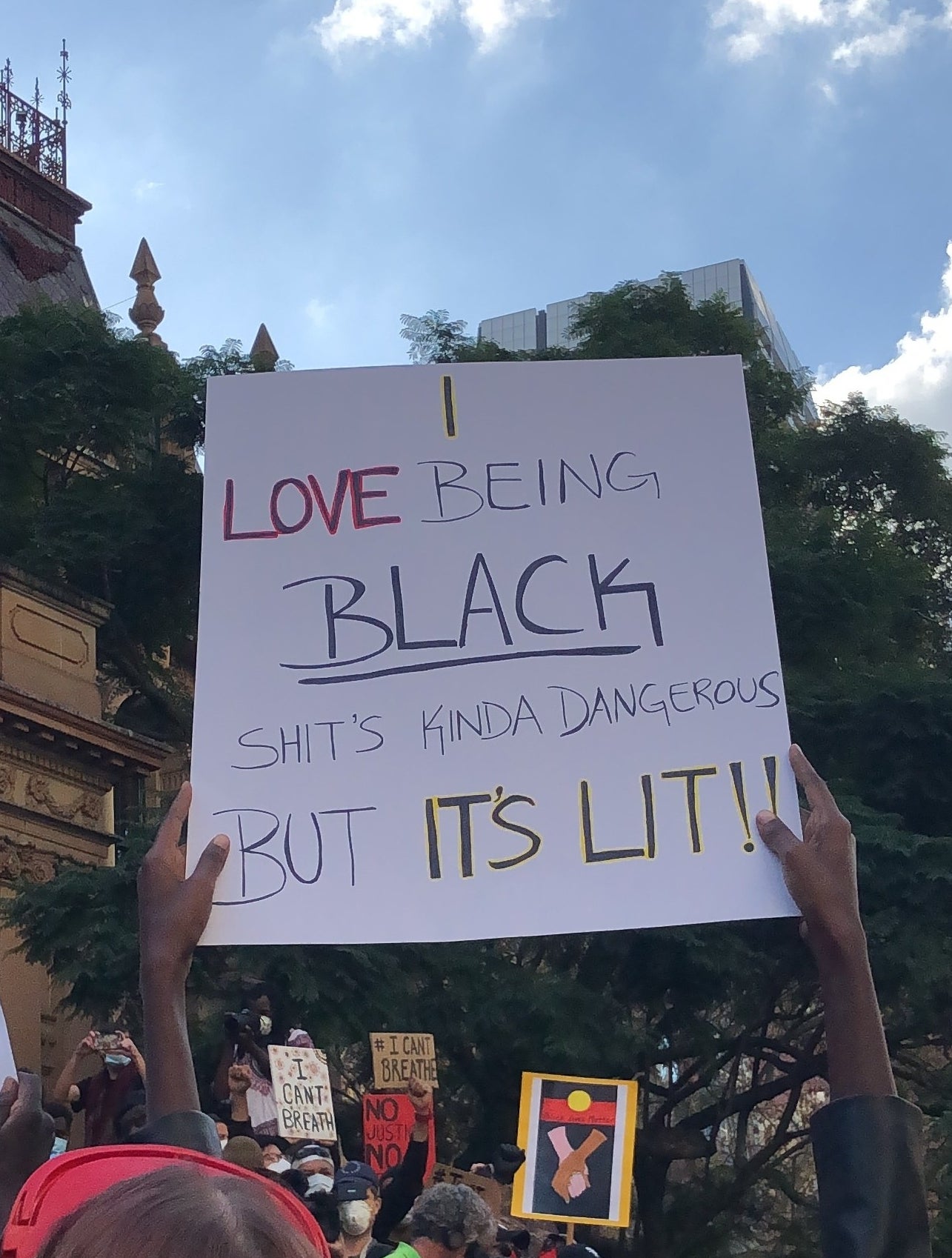 9.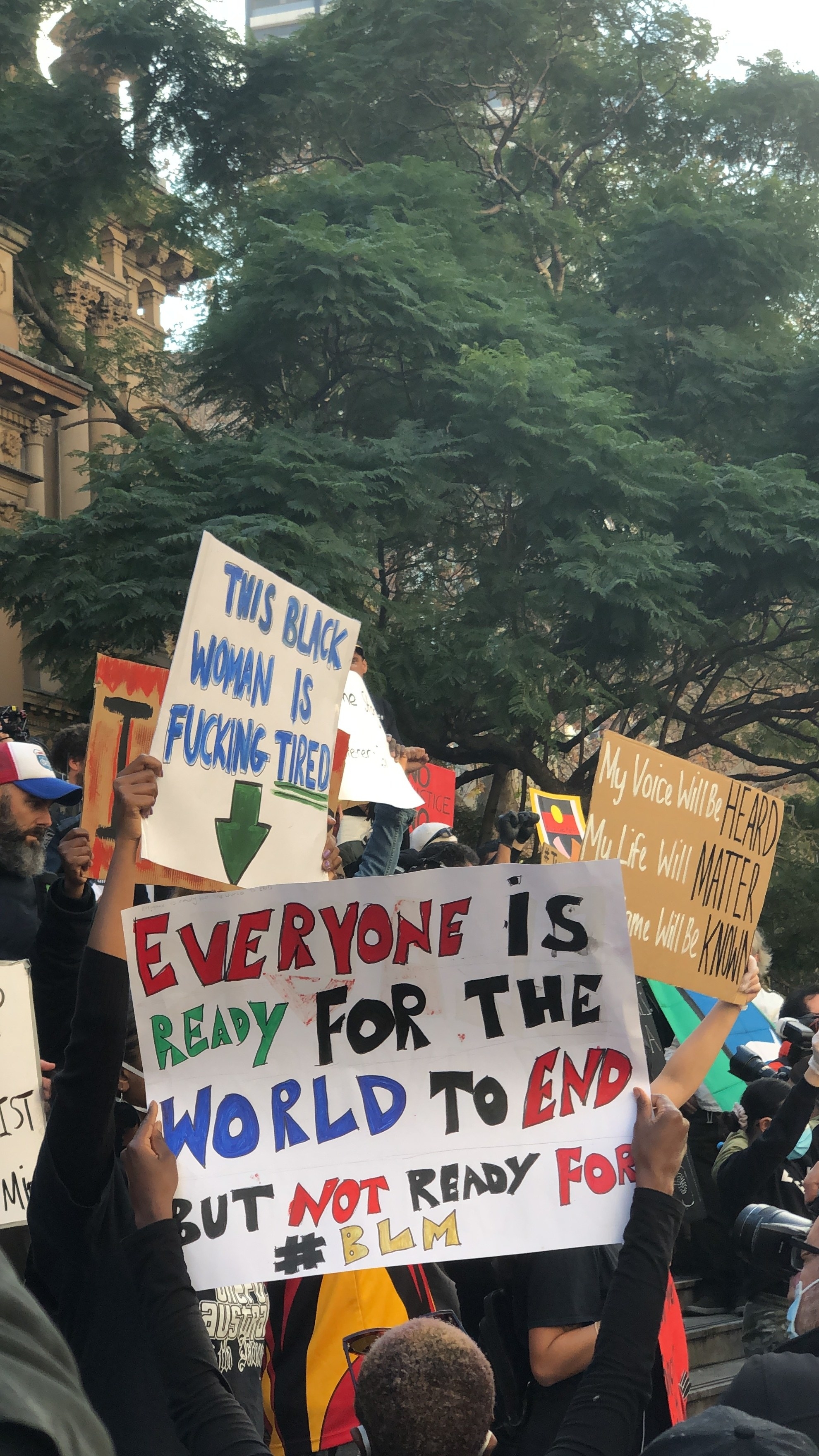 10.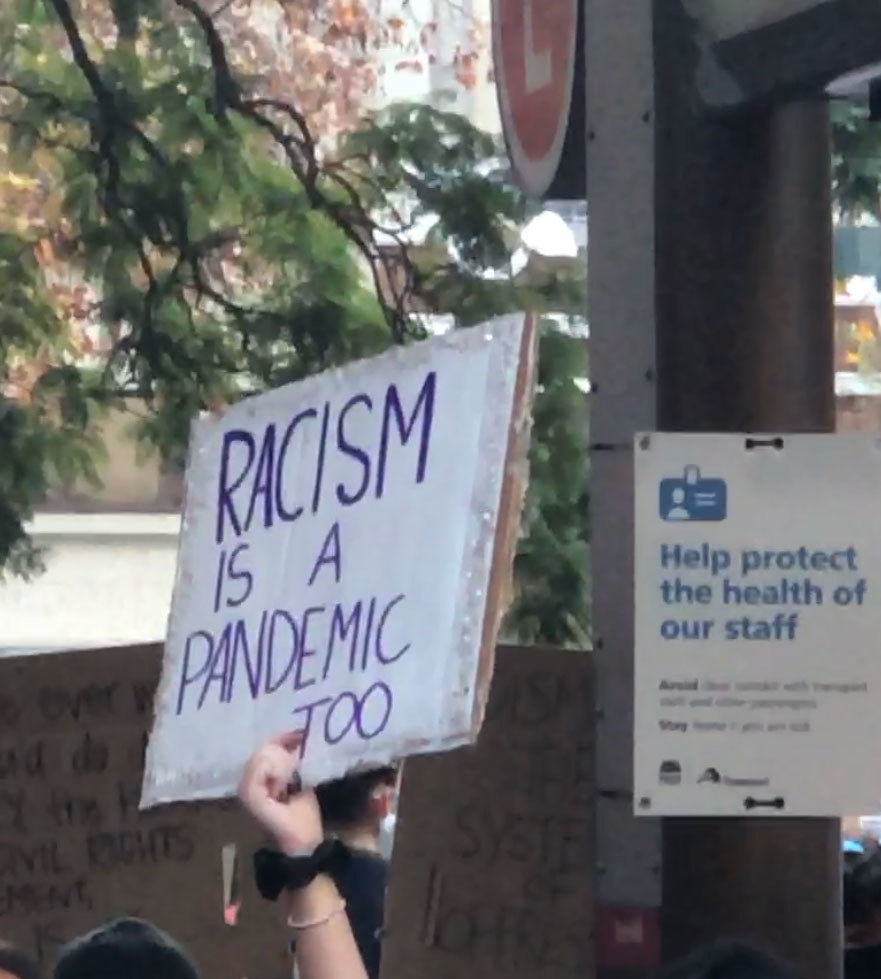 11.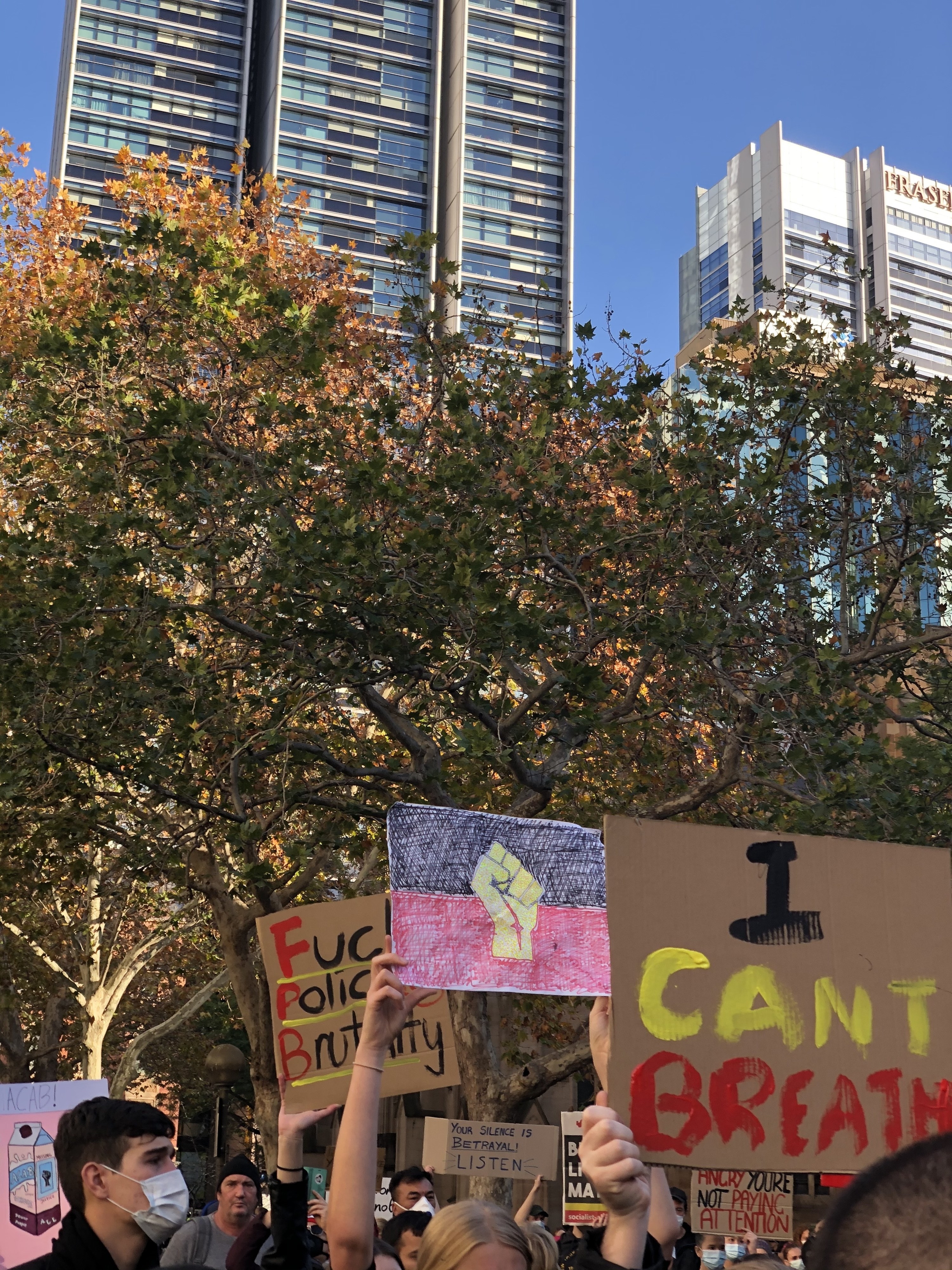 12.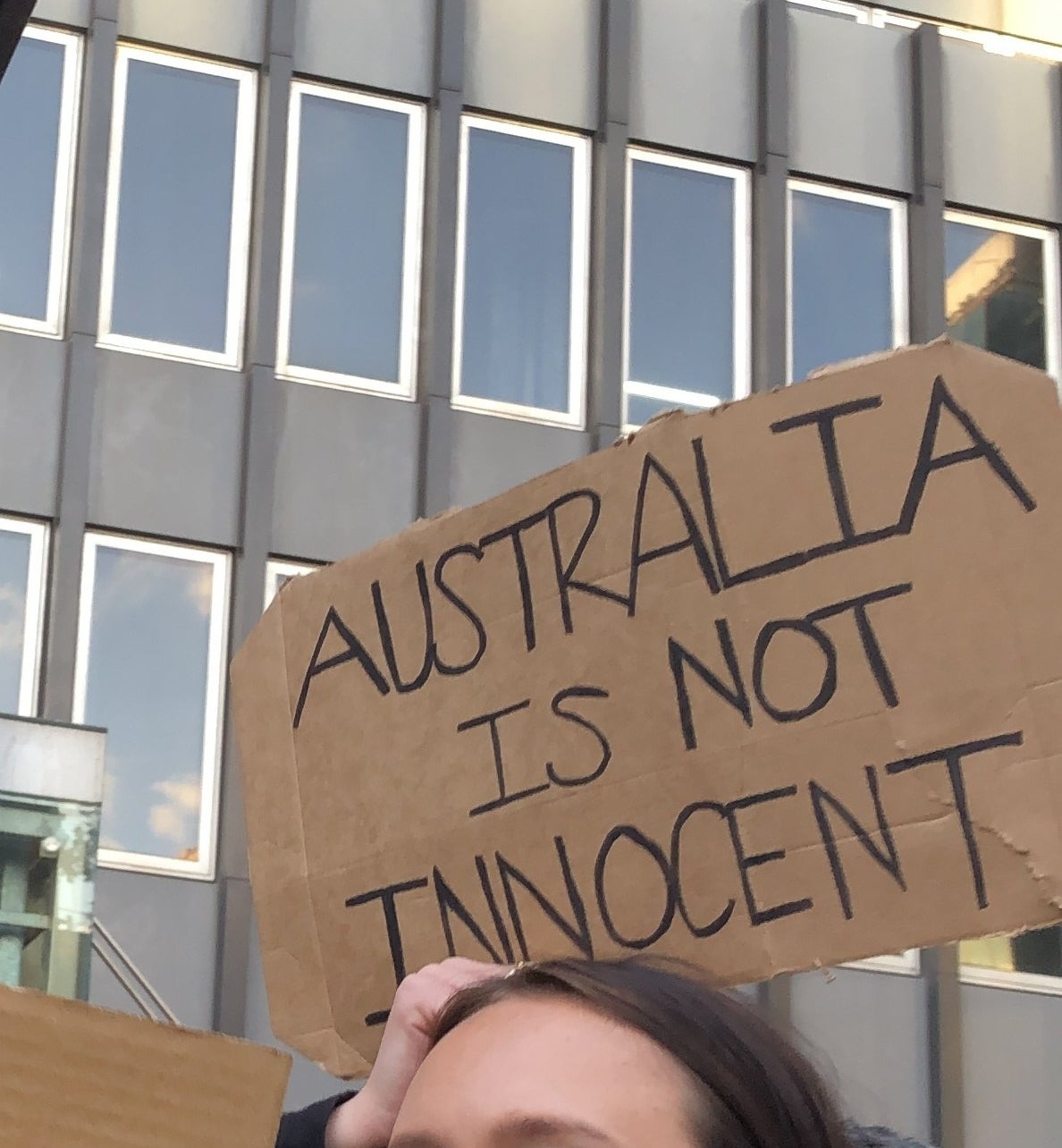 13.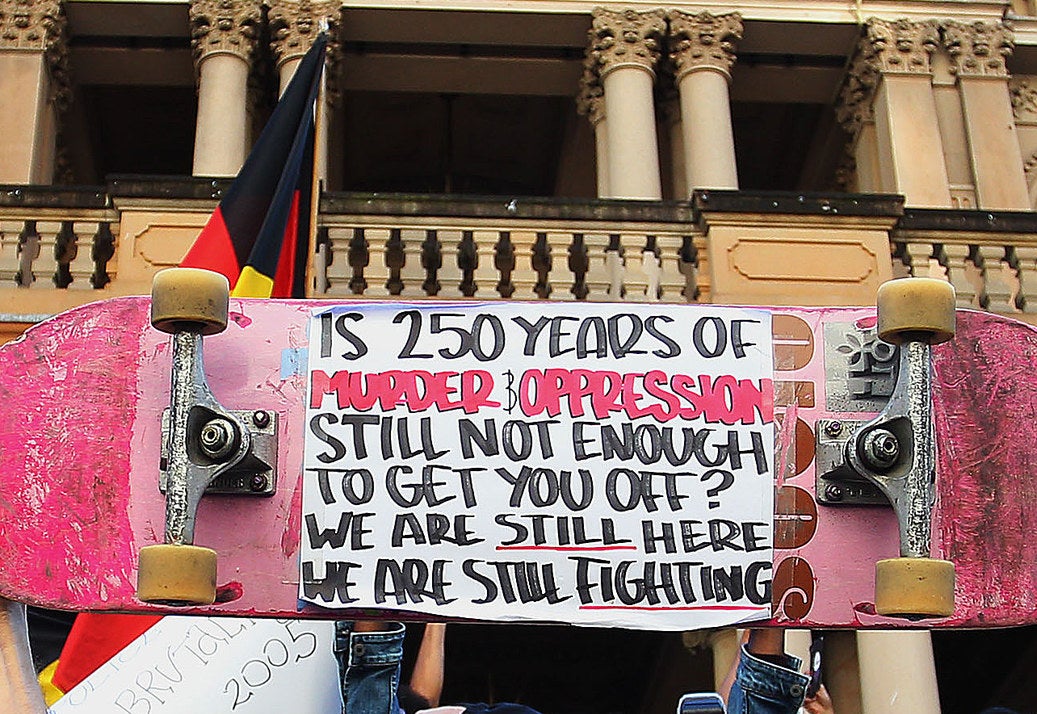 14.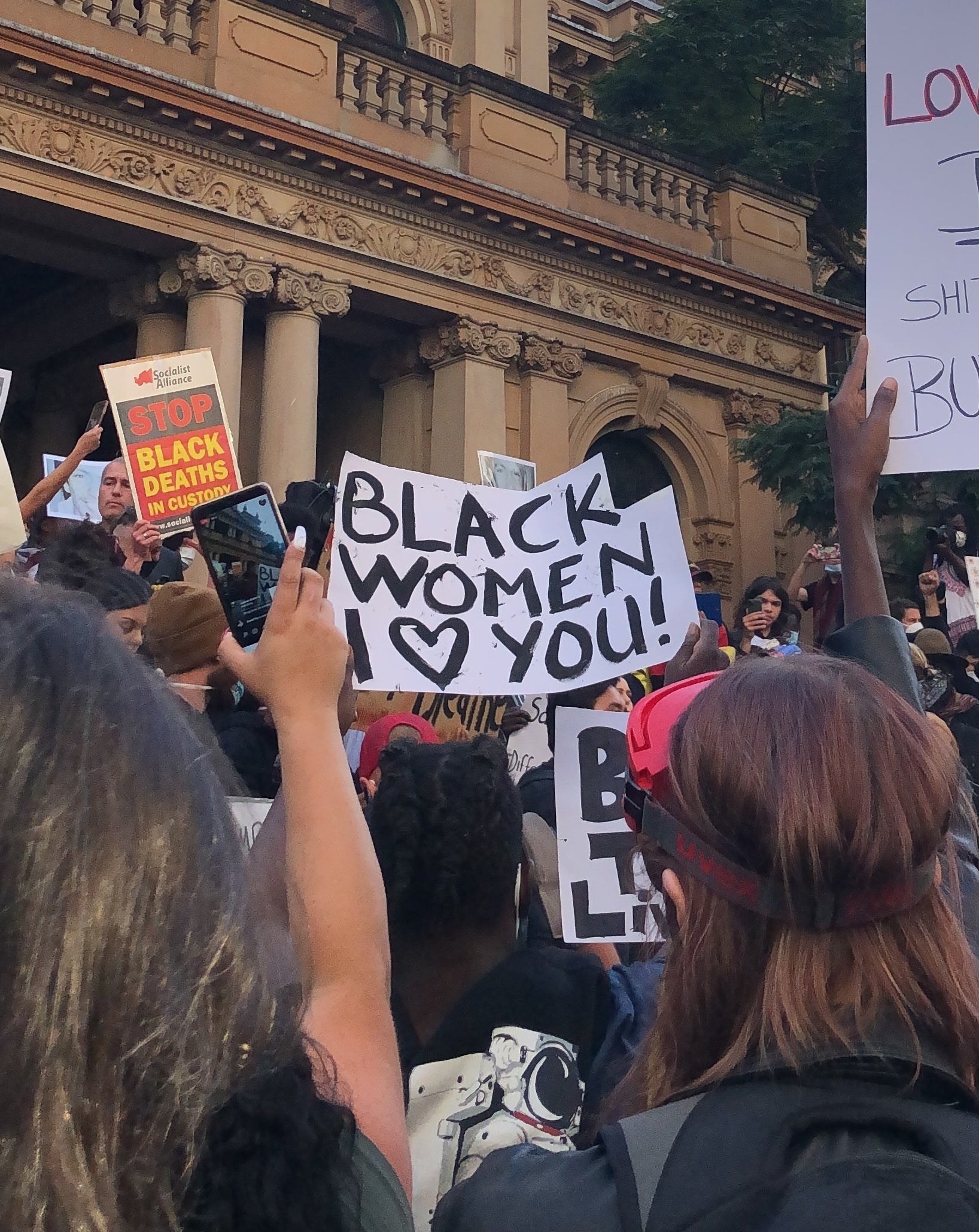 15.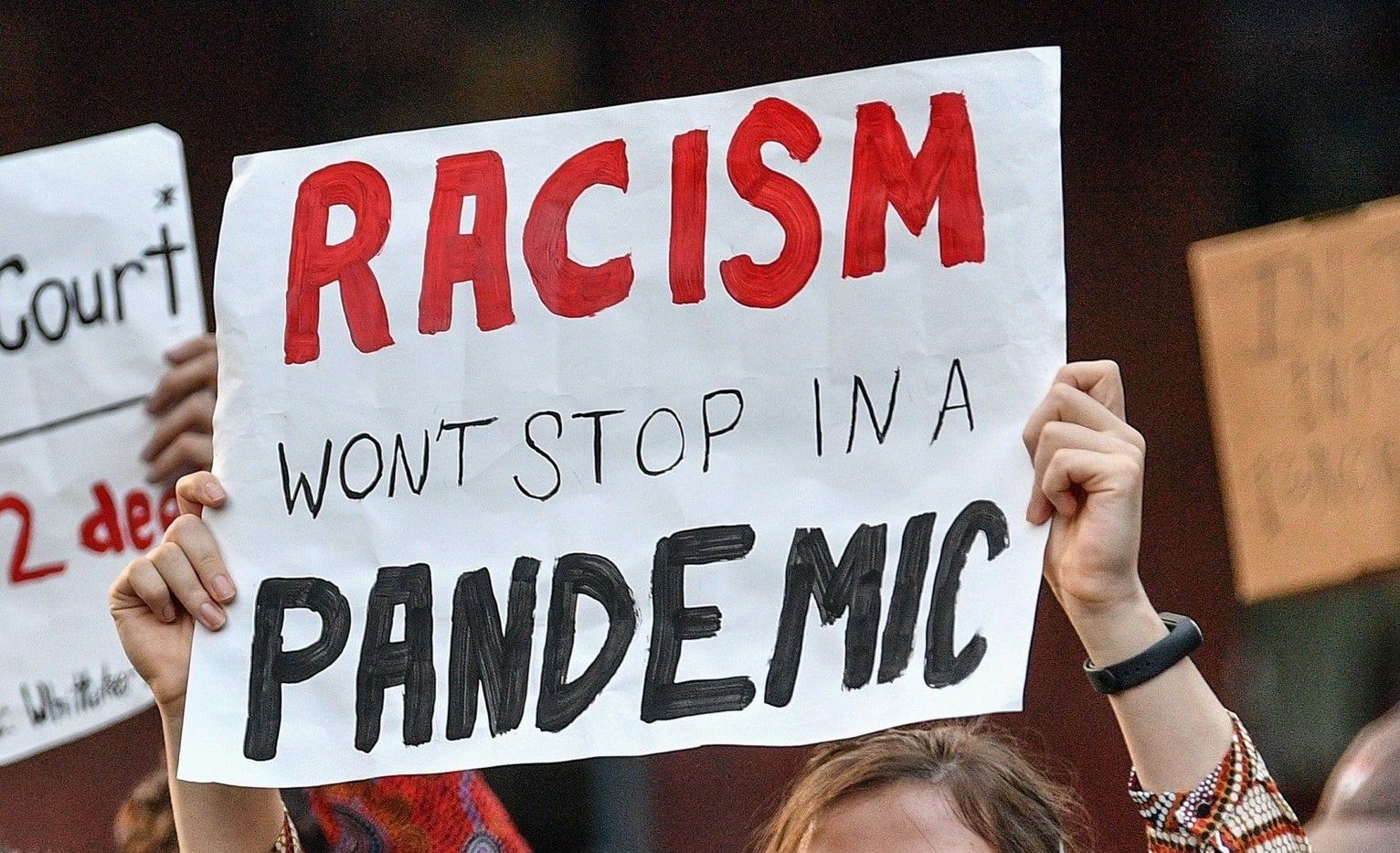 16.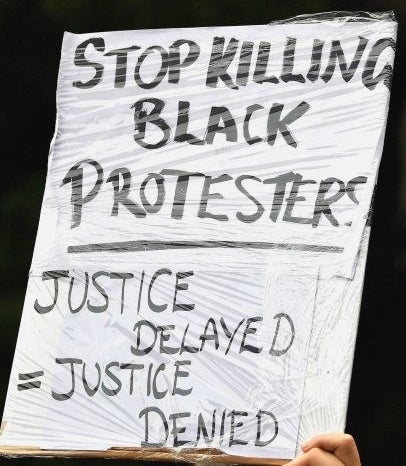 17.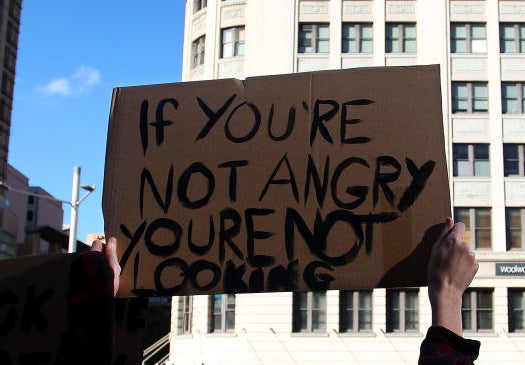 18.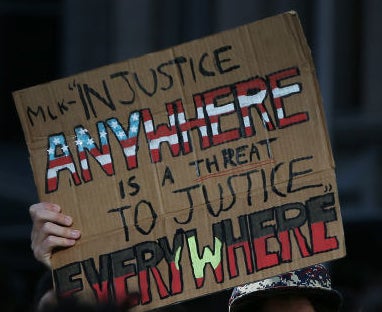 19.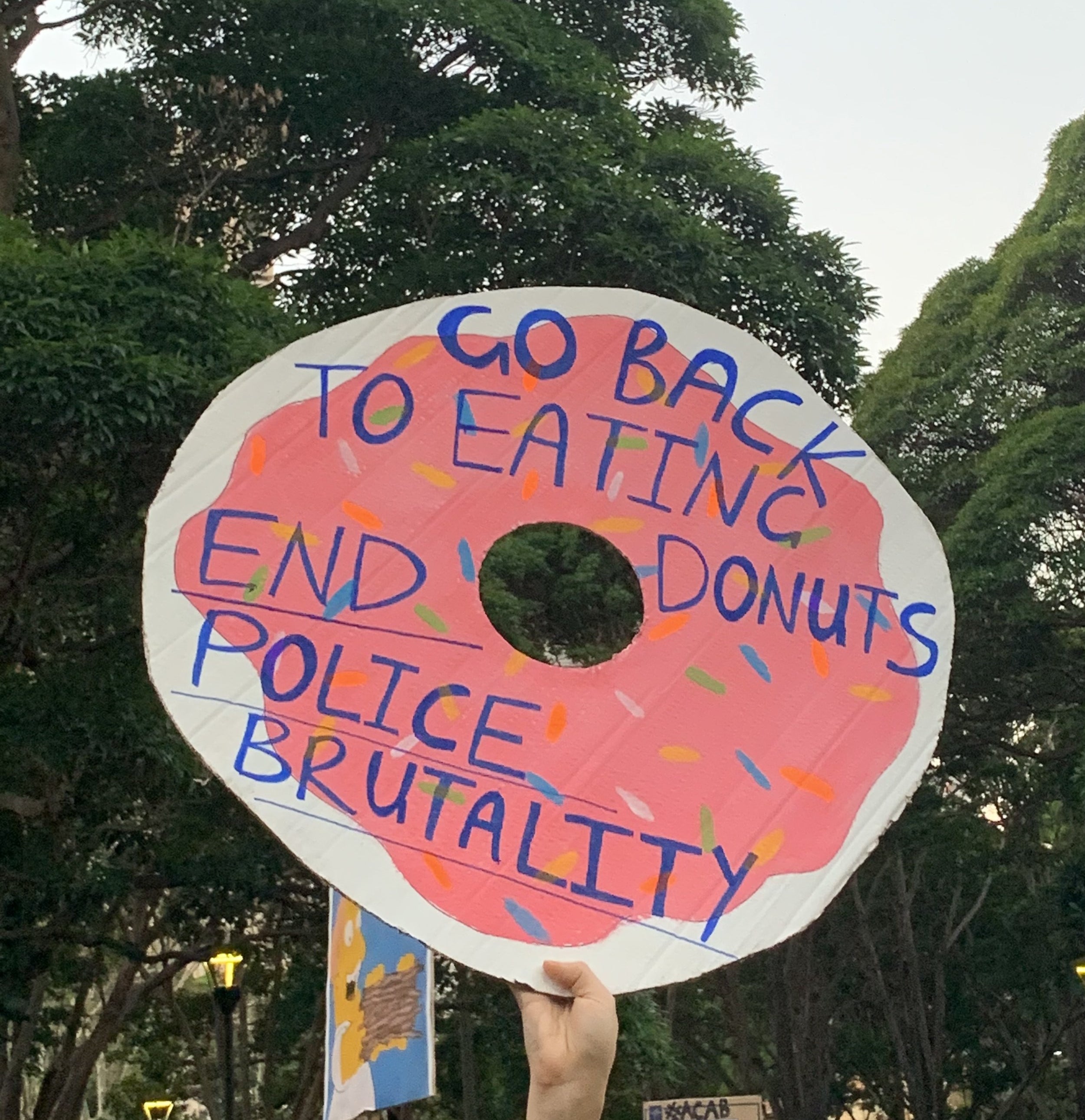 20.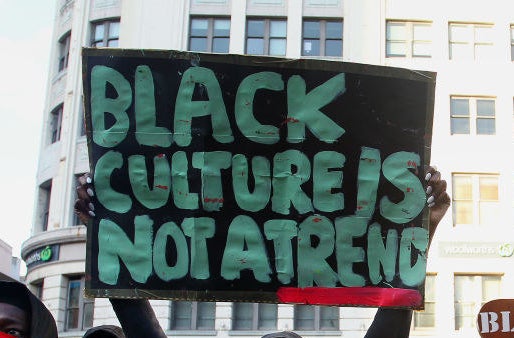 21.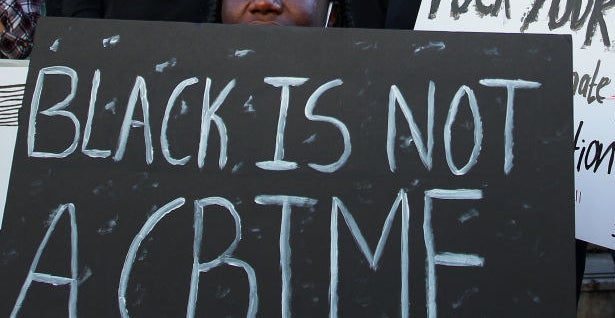 22.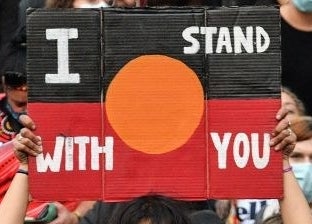 23.
24.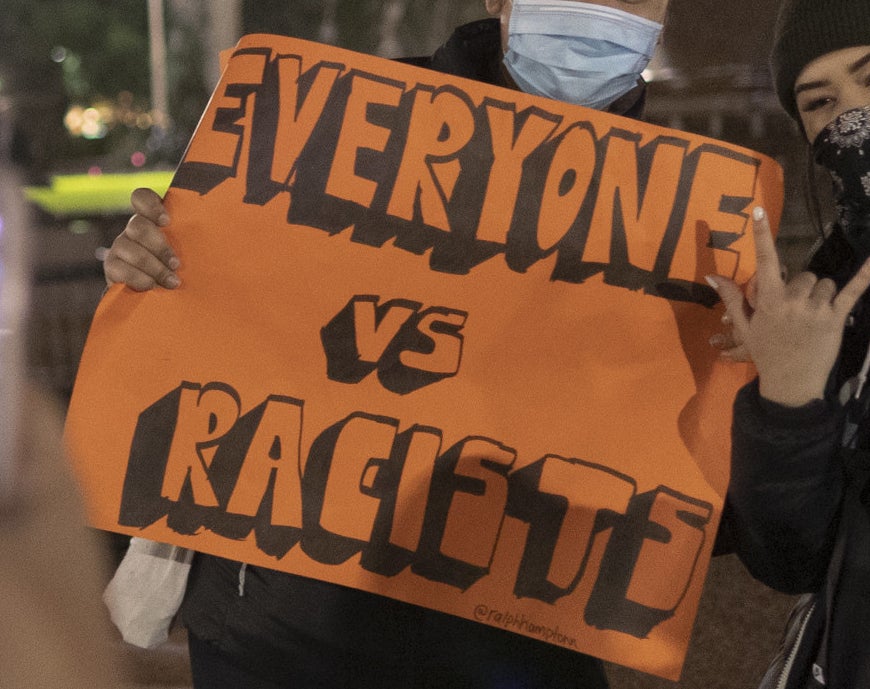 25.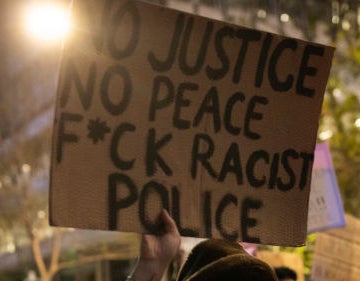 26.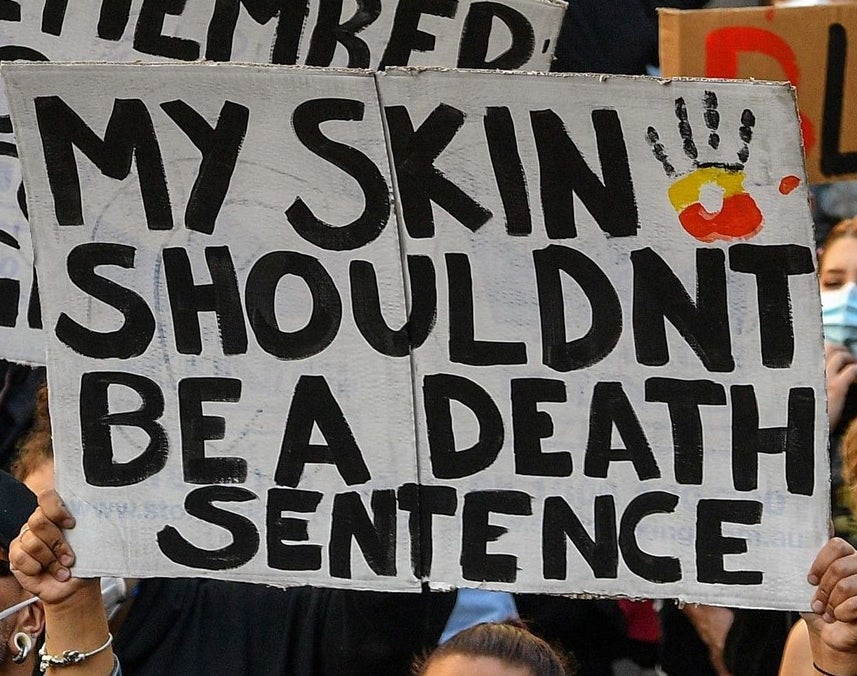 27.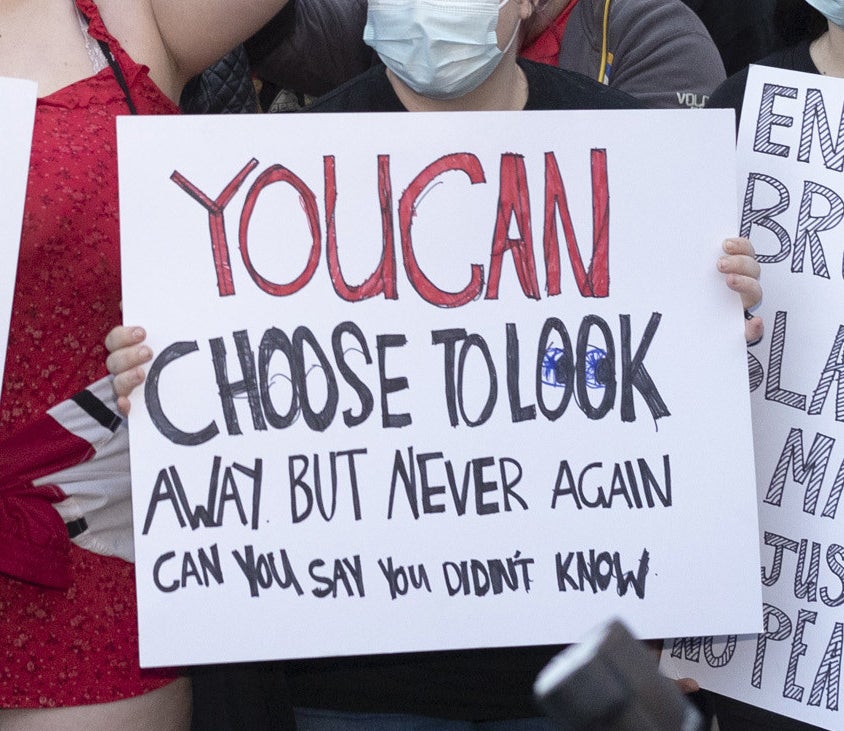 28.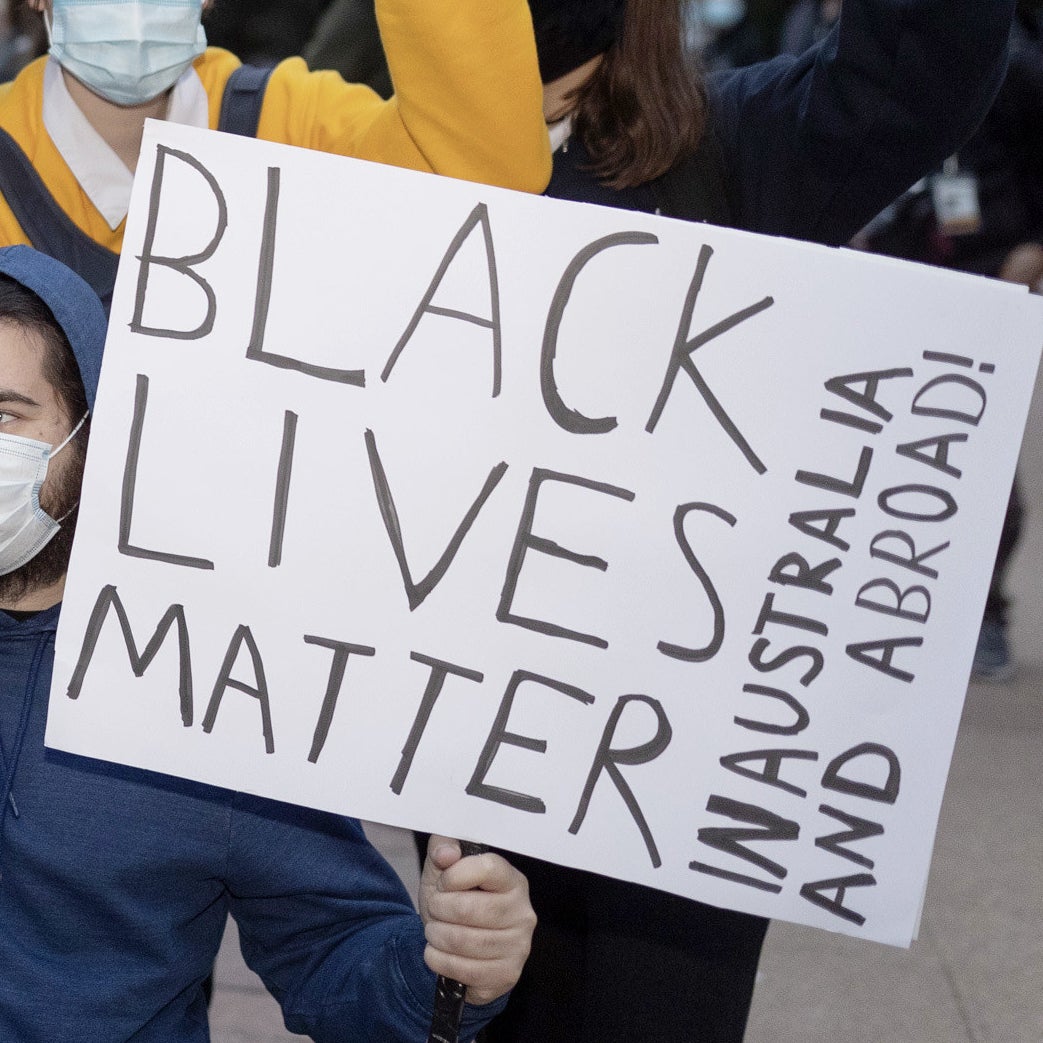 29.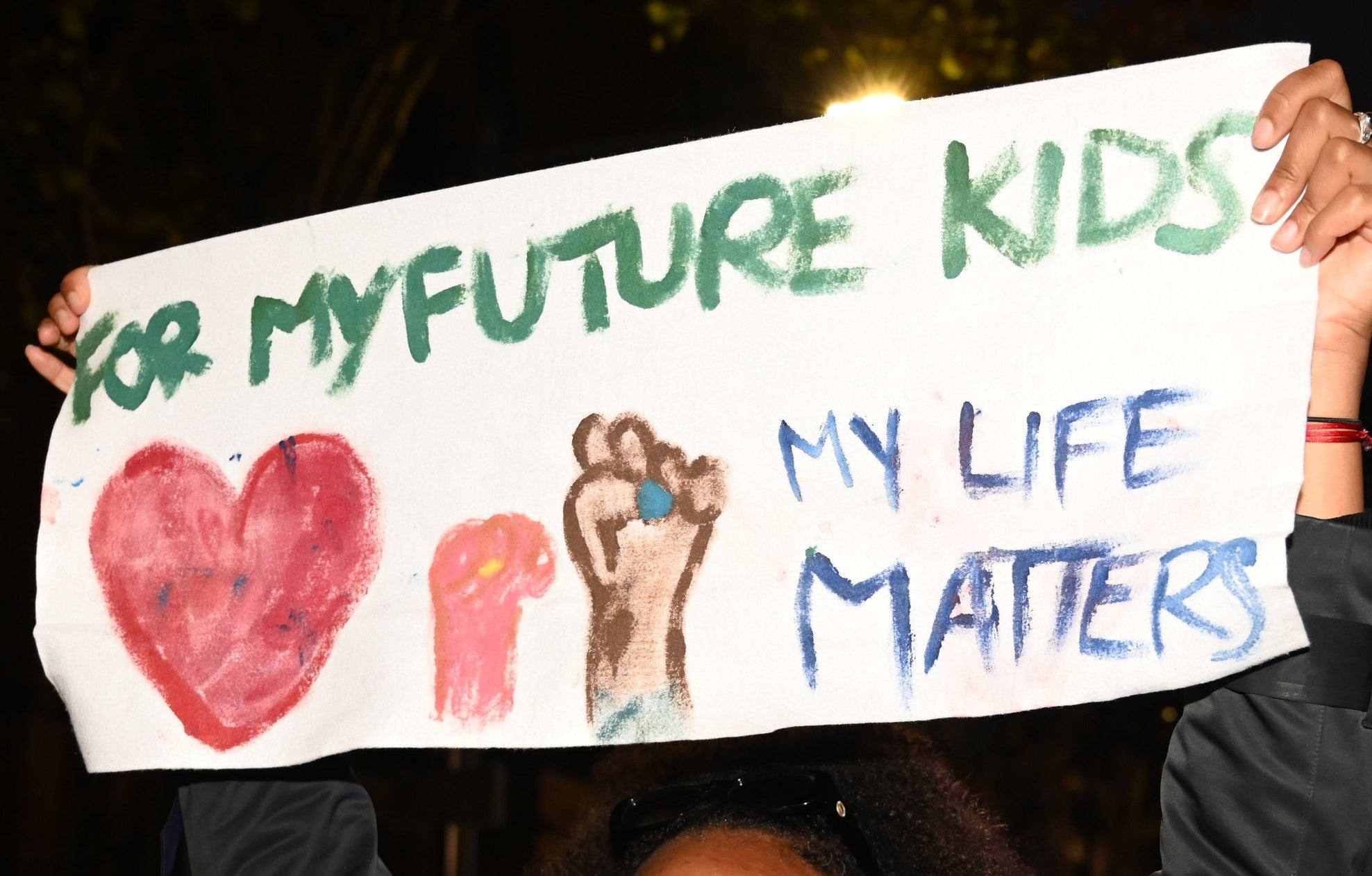 30.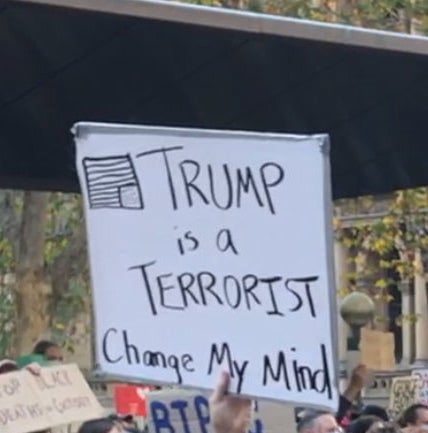 31.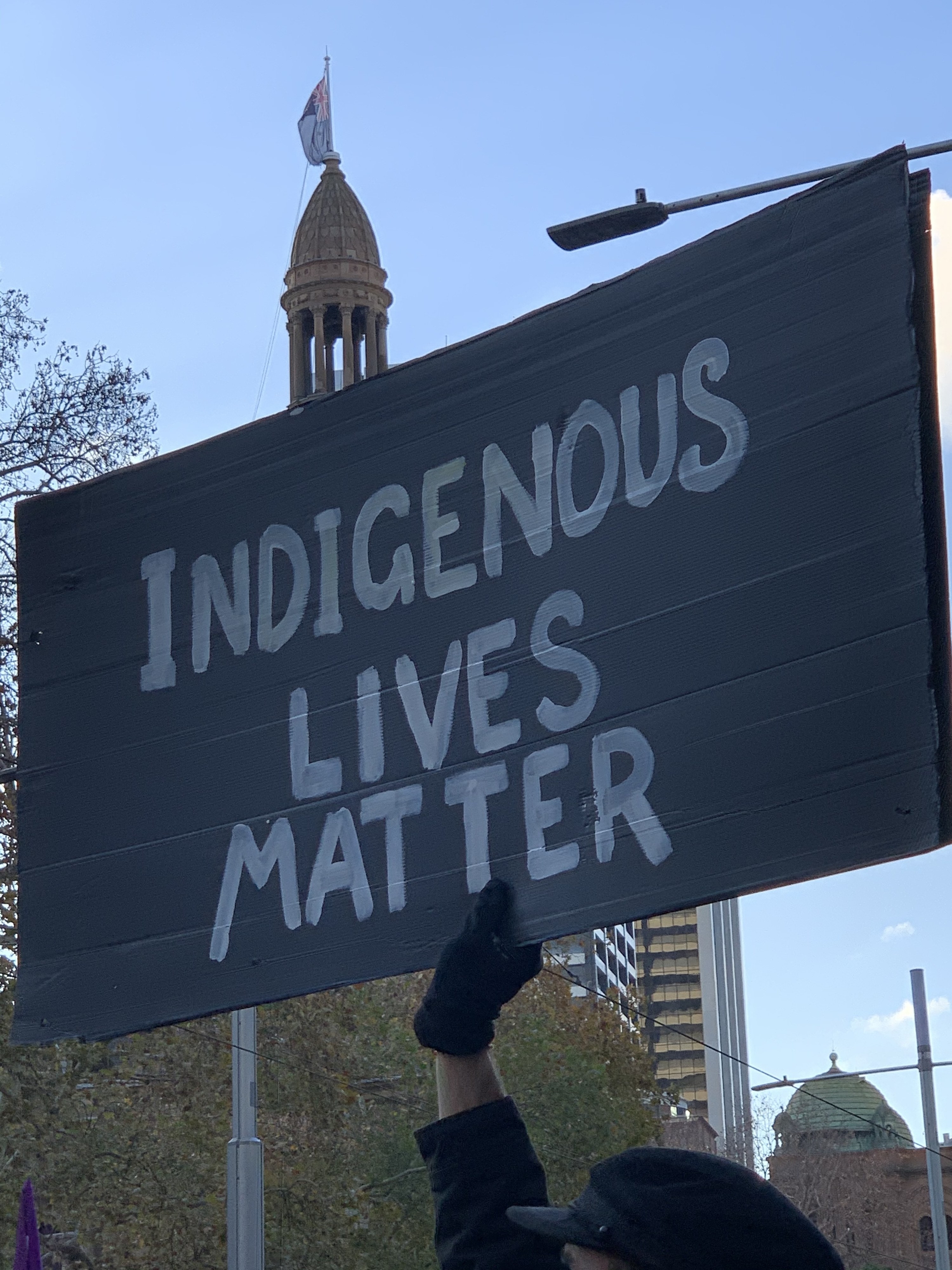 32.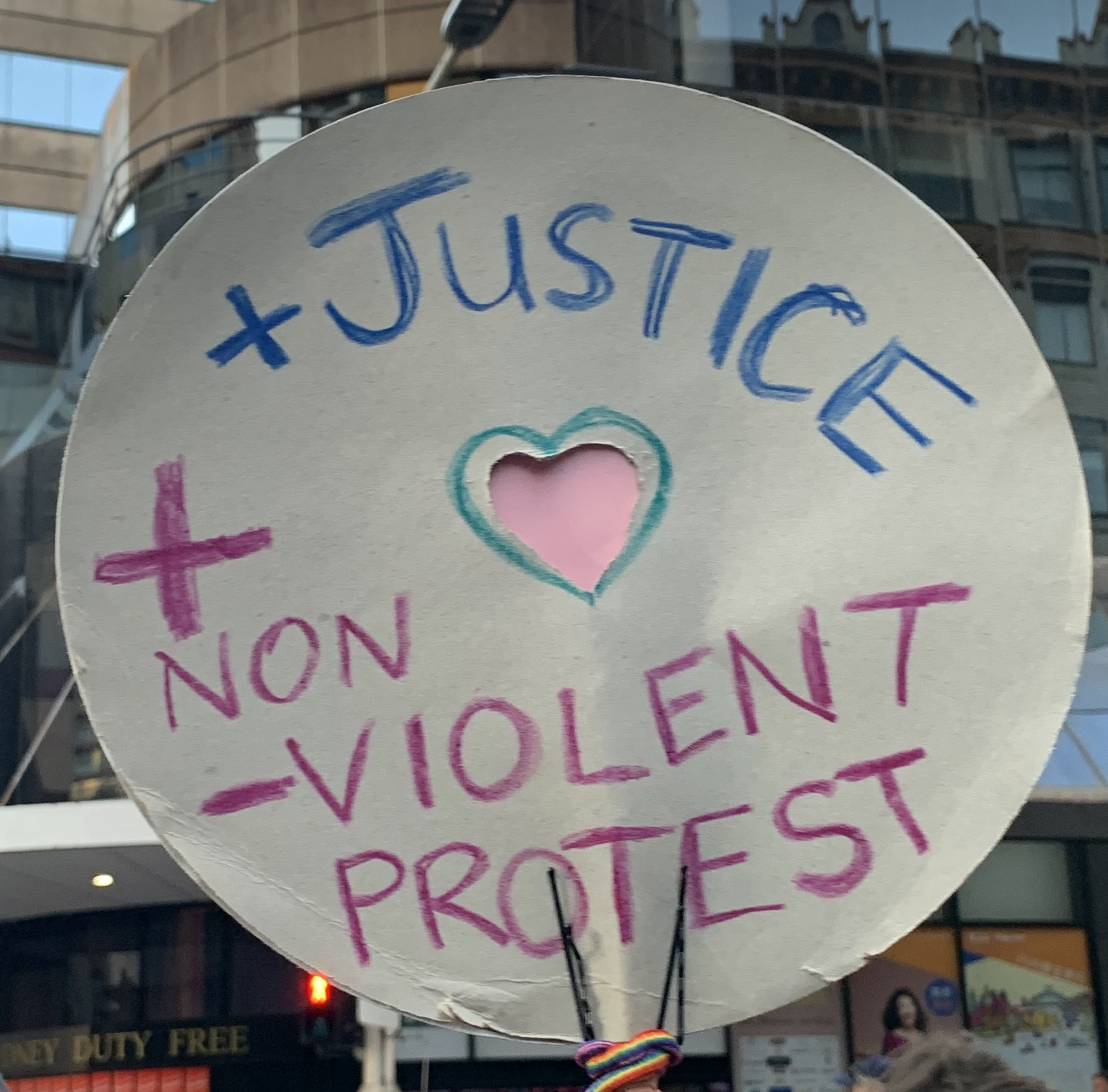 33.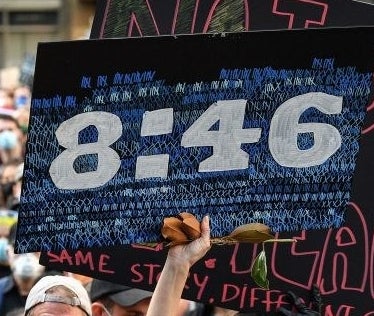 You can keep up to date with BuzzFeed's coverage of the Black Lives Matter movement here. Please stay safe. Speak out against the violence and deaths of Black people in custody. Bla(c)k Lives Matter.