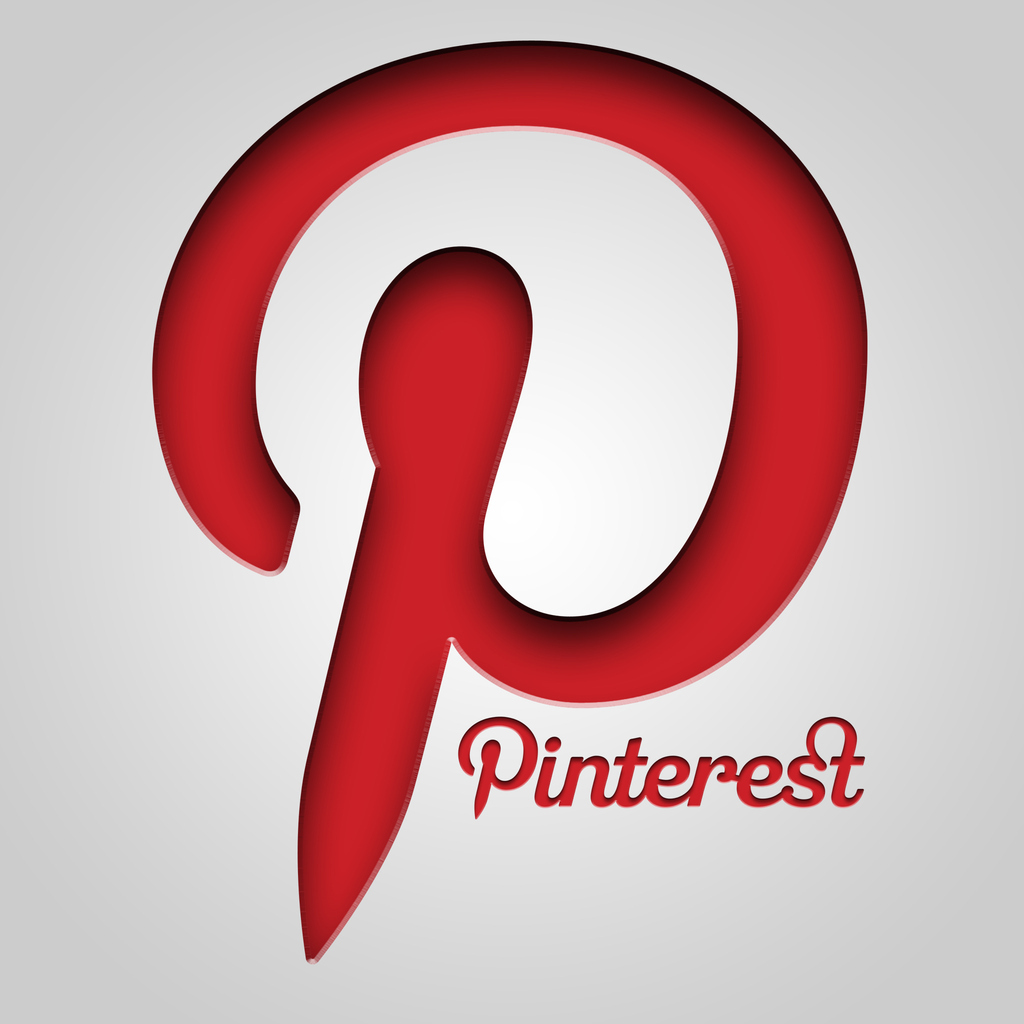 The type of Pinterest user I am is currently in a state of flux. While I would consider myself an avid browser of Pinterest, I rarely "Pin" or actually "Like" content posted. I only follow a few boards and people - but I am slowly picking up speed on this trend. It's very interactive, but I used it more like a Google search for recipes. After receiving an e-mail about my "latest pin picks," that brought me to a product I ended up purchasing through Etsy – I am much more aware of the benefits of using e-mail campaigns through Pinterest as a consumer and also a marketer. Because Pinterest in general is used as a secondary source for exposure, I think the e-mails are an important part of the marketing mix.
In a report by Forbes, "Study Finds Pins on Pinterest Drive Sales and Have Legs," it was stated that Pins not only have a long half-life but also orders from Pinterest,
"are subtantially larger than those produced by Facebook or Twitter." They even some of the largest sites like Google and Amazon.
To me, sites like Amazon are very overwhelming – I'm not a big fan of the daily deals e-mails because they seem so irrelevant (even though I know a lot of people enjoy that). I even try to avoid promotions from stores I love like Lord & Taylor because it just gets too be too much. E-mails from Facebook and Twitter go straight to my Yahoo! Mail account dedicated solely to host company and non-profit e-mail marketing campaigns. Even those are overwhelming too because of how much they try to inform you of what's going on in the network circles you are in. But those are suggestions are still way off and are used much more by middle-aged women looking to find their old high school classmates. Pinterest falls into a unique place. Their target audience is mostly young to middle-aged women, who enjoy blogging and reading blogs about topics such as fashion, beauty, food, etc. and would like a place to be able to view all of these things in one area.
Maybe once a week I get an e-mail from Pinterest, and since they know what I've been searching and pinning, etc. it is always personalized to a certain topic or a few certain topics. I always find that there is value in their content because of the nature of their site, whether it is just for browsing purposes or if I am looking for something tangible to buy. I usually see something that sparks my interest, and go further from there. With the e-mails, they are connecting through common interests and also informing me of options that may interest me on the site. Even the e-mails that seem more mass-targeted are still specific to my behavior patterns on the site – like searching for keywords like "traveling" or pinning a quote about wine a few days before receiving it. They really pay close attention to the customer interests and are able to utilize their customers' expertise through capitalizing on popularity of a user and then promoting it to others. Pinterest also provides action links underneath the aesthetically pleasing multimedia content in the e-mail. As for their call to action, "Pin it," and "Follow" are their biggest two used – but they also encourage posting to other sites like Facebook and Twitter inside their e-mails, as well.
For all the ways that users can use Pinterest, I think this e-mail strategy is very effective – almost in the same way that people will pick up a magazine they like every month. They are fulfilling the constant contact cycle through these e-mails by connecting the user through common interests and demonstrating the value, while also informing them of their subscription options for the most customizable experience. Pinterest is built on mostly explicit permission and confirmed permission marketing because you become a user to have access to all of their content. Because they do not send a lot of e-mails, I often find myself referring back to previous ones – opening even more doors. The fact that their e-mails are not annoying to begin with makes the user more apt to experiencing more on the site through these small doses.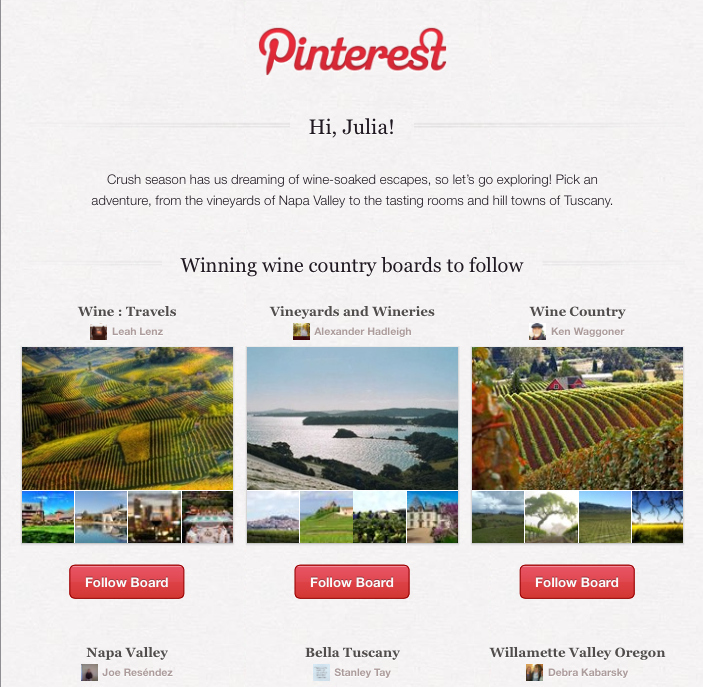 This post was created by a member of BuzzFeed Community, where anyone can post awesome lists and creations.
Learn more
or
post your buzz!