He's a a husky/arctic wolf/malamute mix.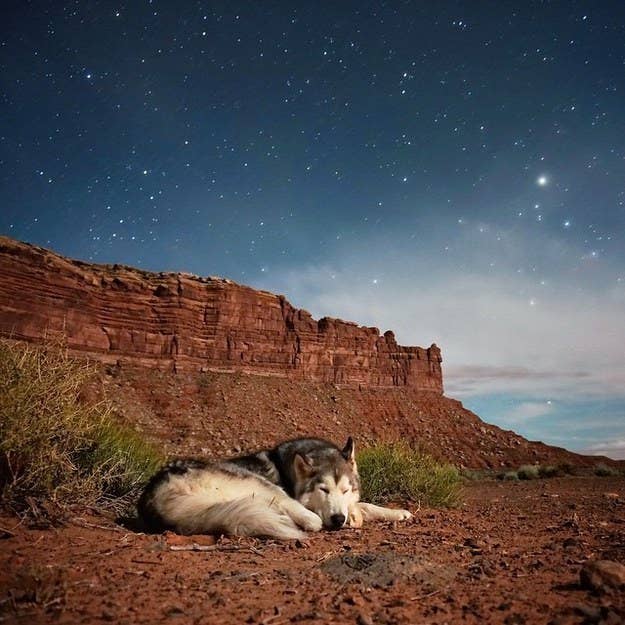 Loki and his human, Kelly Lund, love going on epic hiking adventures together.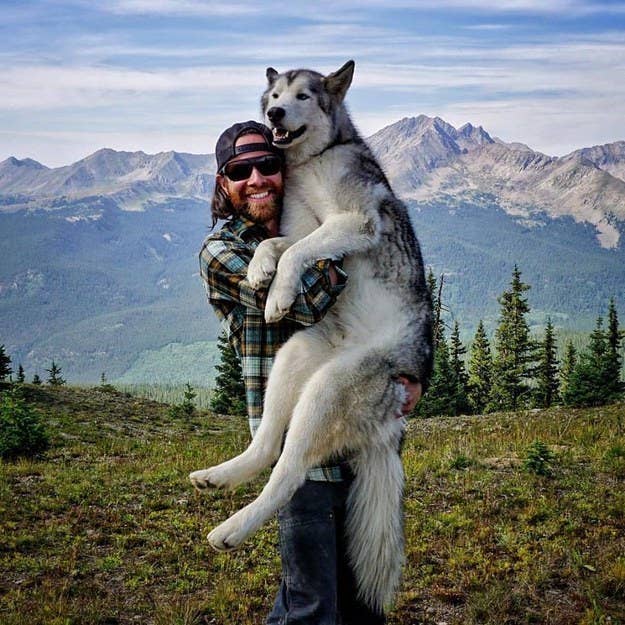 Lund, an outdoor adventure professional, says he is "a firm believer in the intrinsic value of adventures and challenging yourself."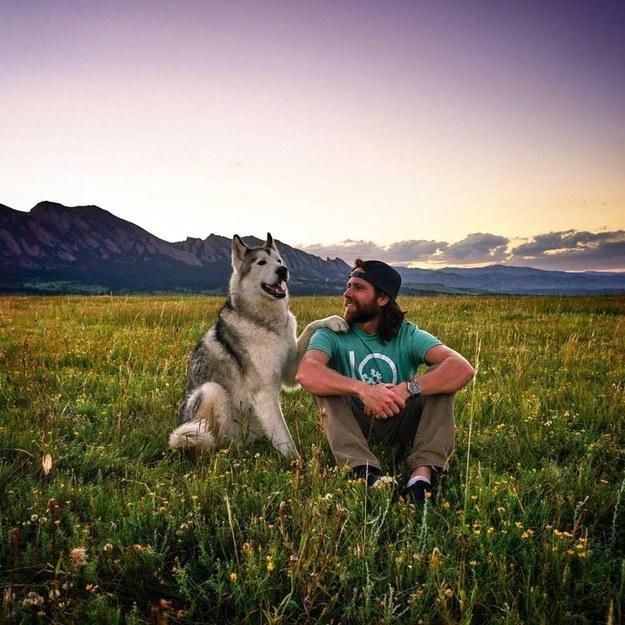 "We adventure merely because we enjoy it," Lund tells BuzzFeed. "Loki more than me probably."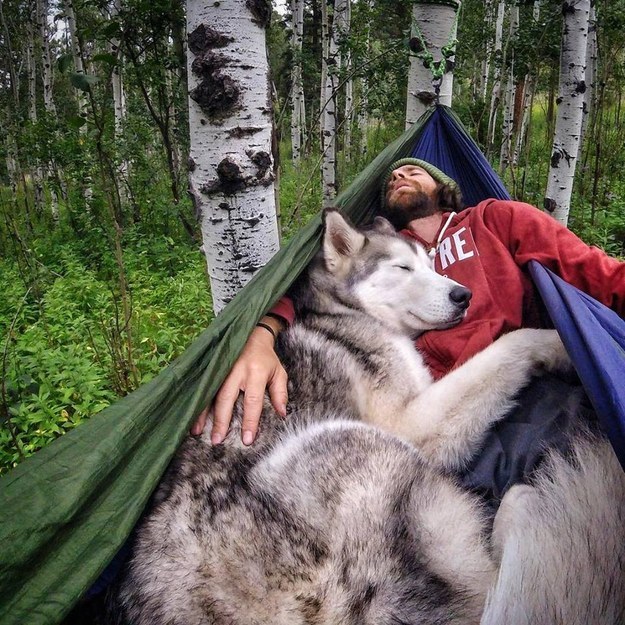 Loki started backcountry skiing when he was 4 months old, and he has seen most of the West before his third birthday.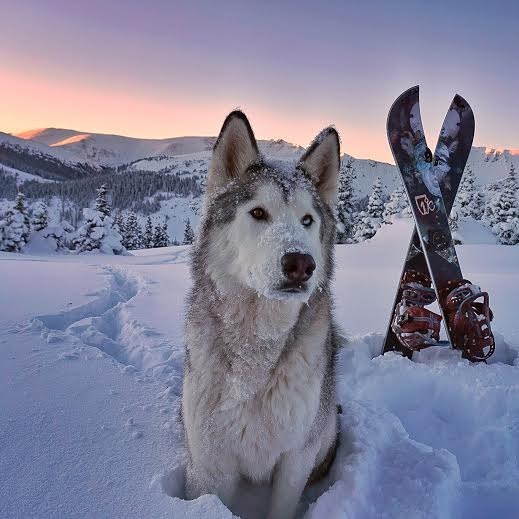 "My goal is to see as much of the world as I can with my pup and make as many memories as possible with him and the people I love," says Lund.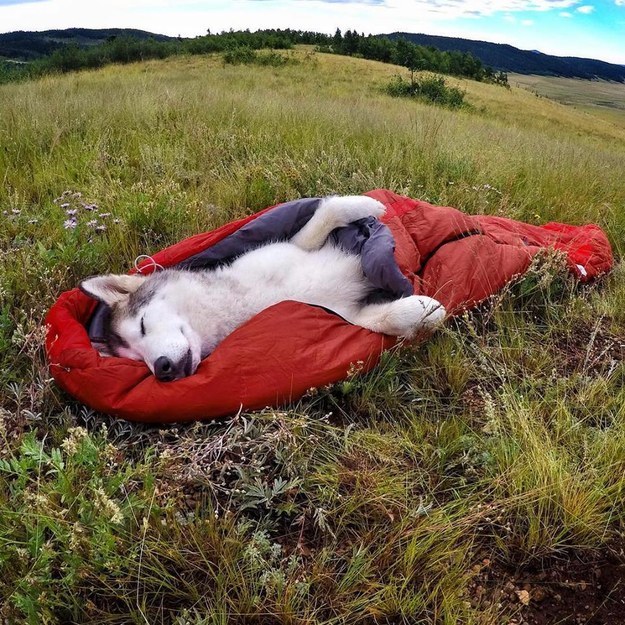 Loki is a a low-content wolfdog, meaning he is genetically more dog than wolf. Still, caring for a wolfdog isn't easy, Lund says.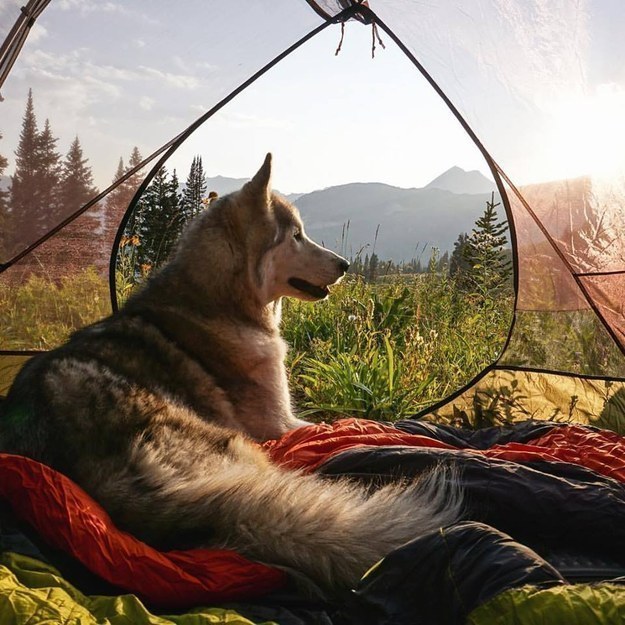 "I'm fascinated by Loki and his quirky personality," says Lund. "He doesn't beg for attention. He's always present. It teaches me to be present and find satisfaction in the simple, natural things in life."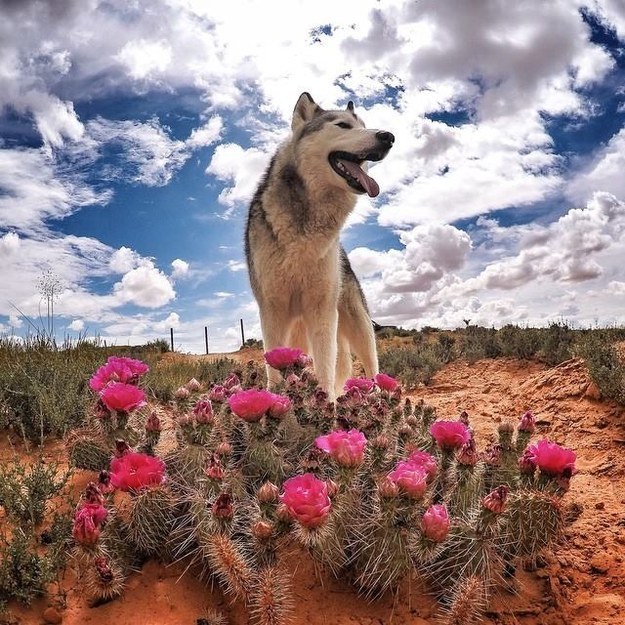 "I couldn't be more thankful for a best friend like him."